Would you like to read some of the best SEO quotes on the Internet?
If so, you'll enjoy this list of search engine optimization quotes from the top experts in the industry.
Each of the SEO digital marketing quotes below offers you timeless wisdom to help you get the best results from your work—even the funny SEO quotes.
So take a moment to ponder on these inspirational and motivating search engine marketing quotes and feel free to link back to this post when sharing them on your own website or blog for other Internet marketers to enjoy.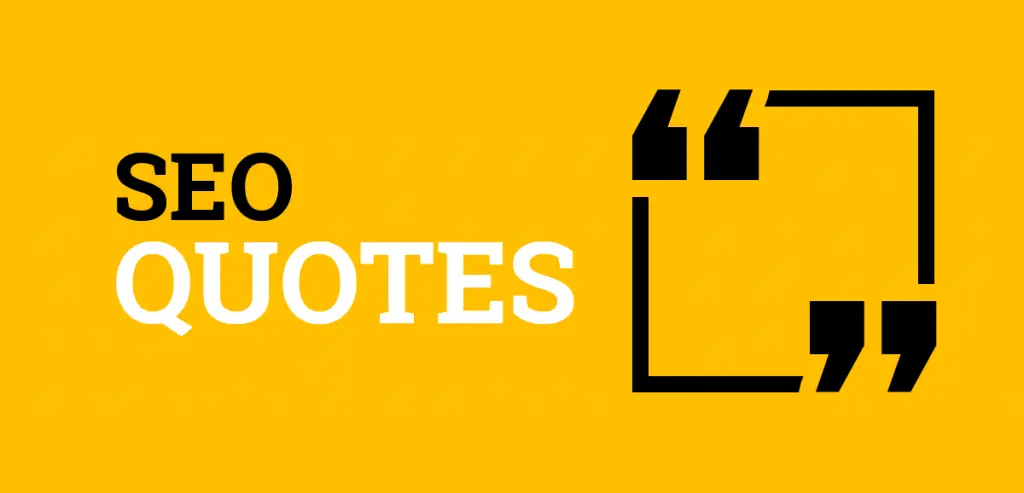 Best SEO Quotes
"Good SEO work only gets better over time. It's only search engine tricks that need to keep changing when the ranking algorithms change." – Jill Whalen
"My rule of thumb is build a site for a user, not a spider." – Dave Naylor
"Google only loves you when everyone else loves you first." – Wendy Piersall
"Today it's not about 'get the traffic' – it's about 'get the targeted and relevant traffic." – Adam Audette
"It's much easier to double your business by doubling your conversion rate than by doubling your traffic." – Jeff Eisenberg
"The days of SEO being a game outsmarting algorithms are over. Today content strategy and valuable, sustainable strategies are essential, not just tricks and links." – Adam Audette
"Better content is outweighing more content." – Rand Fishkin
"What gets measured gets improved." – Peter Drucker
"Social may be sexy, but search still pays the bills." – Tom Pick
"The best place to hide a dead body is page two of Google." – Anonymous
SEO is not a checklist." – Pierre Far
SEO is not SPAM." – Matt Cutts
"Content is King but engagement is Queen, and the lady rules the house!" – Mari Smith
"Content is not king, but a president elected by the votes of those whom it aims to rule." – Raheel Farooq
"If you have more money than brains, you should focus on outbound marketing. If you have more brains than money, you should focus on inbound marketing." – Guy Kawasaki
"If you want to master SEO in 2018 (and beyond), you need to become a CTR Jedi." – Brian Dean
"Sadly, much of the content being published is simply not worth linking to. 75% of it is getting zero inbound links. So forget the 'more is better' approach to content if you want links. Go with quality instead. Your content will generate links only if it is truly exceptional—'remarkable,' as Seth Godin would say." – Brian Sutter, Forbes.com
"If you're going to post content on your site anyway, you might as well take the time to make sure Google takes notice of your effort." – The Content Factory
"Commit to a niche; try to stop being everything to everyone." – Andrew Davis
"This is the era of Less-Is-More with SEO." – Adam Audette
"Rather than scrolling down the page past a slew of ads, users want to see content right away." – Matt Cutts
"On a broad scale, I see SEO becoming a normalized marketing tactic, the same way TV, radio, and print are traditionally thought of as marketing tactics." – Duane Forrester
"The future of SEO is here – understanding and marketing to specific and defined audiences through search engines." – Adam Audette
"Good SEO is paying attention to all the details that most bloggers ignore." – Ryan Biddulph
"SEO isn't about gaming the system anymore; it's about learning how to play by the rules." – Jordan Teicher
"SEO is no longer just a job title, it has become part of everyone's job description." – Rand Fishkin
"Effective Search Engine Optimization requires a commitment, not a campaign." – James Reynolds
"If you're not meeting your visitors' needs, It doesn't matter how 'Optimized' your site Is." – Stoney Degeyter
"SEO is only not seen as rocket science by those who already know it." – Danny Sullivan
"SEO is an ever changing world, what's best now may not become the best tomorrow." – Unknown
"SEO is a marketing function for sure, but it needs to be baked into a product, not slapped on like icing after the cake is baked." – Duane Forrester
"By creating and publishing remarkable content in the form that educates, informs, inspires and entertains, marketers can begin to build relationships with prospects early on in the buying cycle." – Jonathon Lister
"SEO is an adventure where you need a lot of skills, both, technical and non-technical to survive." – Deepanshu Gahlaut
"Crawling is not a guarantee you're indexed." – Rand Fishkin
"It is not the job of search engine optimization to make a pig fly. It is the job of the SEO to genetically re-engineer the Web site so that it becomes an eagle." – Bruce Clay
"SEO: It's a combination of art and science, wherein the primary objective is to build trust." – Jason Acidre
"Never lose sight of the fact that all SEO ranking signals revolve around content of some kind." – Duane Forrester
"For people to discover your website, you need to build pathways and big, flashing signs that lead them there. In digital marketing terms, this means you need links, links and more links." – Luisito Batongbakal
"Content is the reason search began in the first place." – Lee Odden
"SEO is like a resume, you polish it so you have your best foot forward." – Matt Cutts
"Build relationships, not links." – Scott Wyden Kivowitz
"In 2004, good SEO made you remarkable on the web. In 2014, good SEO is a result of being remarkable on the web." – Rand Fishkin
"You can't just 'SEO' your website and be done. It's a forever moving goal post." – Stoney deGeyter
"The ultimate search engine would basically understand everything in the world, and it would always give you the right thing. And we're a long, long ways from that." – Larry Page
"SEO is a noun, verb and adjective." – Todd Malicoat
"The success of a page should be measured by one criteria: Does the visitor do what you want them to do? – Aaron Wall
"Successful SEO is not about tricking Google. It's about PARTNERING with Google to provide the best search results for Google's users." – Phil Frost
"The objective is not to "make your links appear natural"; the objective is that your links are natural." – Matt Cutts
"If you're a good marketing person, you have to be a little crazy." – Jim Metcalf
"A real estate agency in Wichita has no shot at ranking for the phrase "real estate;" a lawyer in Fresno has no shot at ranking for the word "lawyer." Optimize for relevant, specific keywords that will bring targeted traffic." – Matt McGee
"No website can stand without a strong backbone. And that backbone is technical SEO." – Neil Patel
"Don't Build Links. Build Relationships." – Rand Fishkin
"The shift toward longtail keywords will be even more essential to SEO success in 2018 (and onward). Why? Because of voice search." – Jeff Keleher
"Marketing has never been about keywords, it's about people." – Simon Penson
"The three essential elements of an effective SEO are effective communication, useful information and high-quality backlinks." – SEO Refugee
"On-page SEO is no longer satisfied by raw keyword use. Matching keywords to searcher INTENT is critical." – Rand Fishkin
"It's a good idea to understand how to work [Bing and Google] for maximum SEO and ranking benefit." – Debra Mastaler
"Content Marketing has become the catalyst that fuels search and social media activity." – Jim Yu
"Focus on how to be social, not how to do social." – Jay Baer
"SEO's are the new real estate developers. Our skillset gives us an amazing opportunity to develop an audience on the cheap." – Brian Provost
"Create content that teaches. You can't give up. You need to be consistently awesome." – Neil Patel
"I have done zero SEO on my websites and online platforms, but I still rank well on them because of the fact that I focused on content, providing value, answering questions. — Chris Ducker
"To educate is not just the best way to sell. It's also the best way to build links." – Jason Acidre
"The reality is SEO can benefit from PR best practices and PR can benefit from SEO best practices." – Dave Lloyd
"The beauty of SEO is that, instead of pushing a marketing message onto folks who don't want to hear what you have to say, you can reverse-engineer the process to discover exactly what people are looking for, create the right content for it, and appear before them at exactly the moment they are looking for it. It's pull vs. push." – Cyrus Shepard
"Think about what a user is going to type." – Matt Cutts
"Optimize for what would happen IF you ranked, do not optimize to rank." – Will Critchlow
"If I spent my time reporting every competitor of mine breaking a rule, that's all I'd EVER do and my own sites would suck because they'd be getting no attention." – Rae Hoffman
"The links that people are most likely to follow are the ones that end up carrying the most weight." – Bill Slawski
"You can't just place a few Buy buttons on your website and expect your visitors to buy." – Neil Patel
"White hat SEO is not about manually submitting and being squeaky clean. It's not about wasting your time doing pointless bullshit in hopes you rank a year from now. It's about crushing Google with extremely strategic links." – Alex Becker
"The people complaining that Google is dead are all complaining about one thing – spam is dead. Short cuts are dead. Quick rankings are dead." – Chris Lee
"Focus on Sustainable Rankings – Rankings that don't get destroyed whenever a new Google update gets released." – Chris Lee
"Sites created the proper way from the beginning CAN withstand the test of time." – Chris Lee
"The slower your sites load, the more visitors and revenue you'll lose out on." – Anna Crowe
"Some say Google is God. Others say Google is Satan. But if they think Google is too powerful, remember that with search engines unlike other companies, all it takes is a single click to go to another search engine." – Sergey Brin
"Content is anything that adds value to the reader's life." – Avinash Kaushik
"When taking a content-first approach, our job as marketers is not to create more content… it's to create minimum content with maximum results." – Robert Rose
"SEO will only get harder!" – Matt Cutts
"Google follows people – Glen Allsopp
Note: If you like these SEO marketing quotes, then you may also enjoy my list of the best SEO jokes and SEO memes, this general page of funny marketing jokes, or a specific list of video marketing quotes , web development quotes, or website quotes. I also have a good list of SEO case study examples. And the latest SEO industry news can be found on the homepage.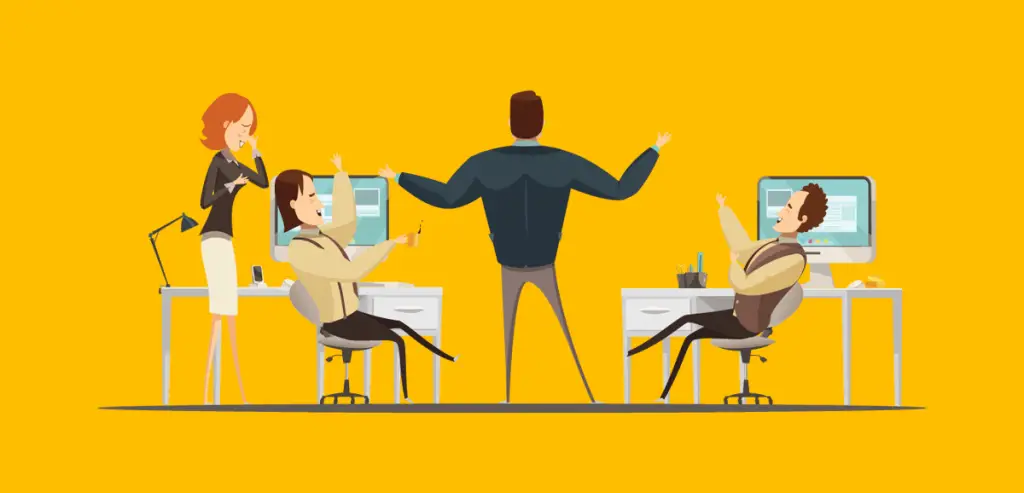 SEO Digital Marketing Quotes Summary
I hope you enjoyed this list of the best SEO quotes from some of the top experts in the industry.
As you discovered, these search engine optimization quotes offered a good amount of inspiration, motivation, and a few good laughs.
Hopefully, as you read through these SEO digital marketing quotes, you were more inspired and motivated to do better search engine marketing. Or at the very least, the funny SEO quotes gave you something to chuckle at.
As I mentioned at the beginning of this page, feel free to link back to this post when sharing SEO marketing quotes on your own website or blog for others to enjoy. Every Internet marketer can get timeless wisdom and advice from these quotations.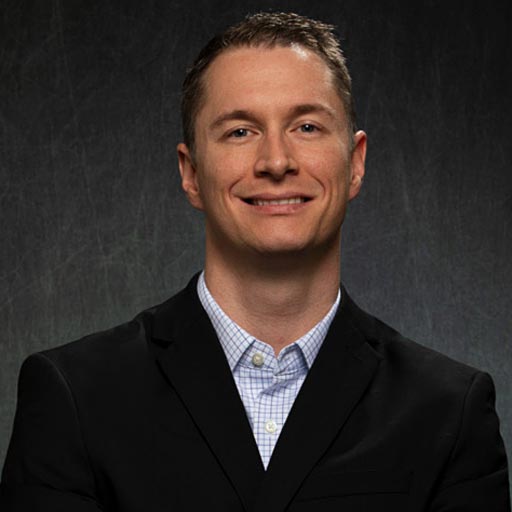 Stephen Hockman is an entrepreneur and founder of SEO Chatter. He specializes in search engine optimization and digital marketing and has been fascinated with SEO since 2005. His goal is to share the best tips and news about search engine marketing to help you get more website traffic.