In this article, you'll find examples of backlinks.
The ultimate goal here is to give you a list of good backlink examples and bad backlinks in SEO so you know how to do better link building for your website or blog.
The fact is there are many different types of backlinks you can create for SEO; however, only high quality backlinks will make the most impact on your search engine optimization efforts. And this guide will show you what those hyperlinks look like and what they should include.
What Are Backlinks on a Website?
Backlinks on a website are links that go to a page on another website. A backlink is created when one website links to another site somewhere in their content.
Examples of Backlinks
Dofollow Backlinks
Dofollow links are examples of backlinks that directly help with SEO by passing the PageRank authority of the origin website to the destination site. A backlink is naturally a dofollow link unless the site owner adds a nofollow tag to it. Learn more about what is a dofollow link.
Nofollow Backlinks
Nofollow links are backlink examples that are tagged in a machine-readable way so they do not pass PageRank authority from the origin website to the destination site. These backlinks have the rel="nofollow" tag added to them in the HTML code. Learn more about what is a nofollow link.
Contextual Backlinks
Contextual backlinks are links placed within the main content on a website that the user reads as opposed to being placed within the header, footer, or sidebar. This link here: what are contextual backlinks, is an example of a contextual backlink.
Editorial Backlinks
Editorial links are examples of natural backlinks that result from a website owner linking to a web page based on the quality of the content. An editorial link is not paid for, asked for, or traded for, but is received naturally by publishing high-quality content that other site owners think would be beneficial for their readers.
Editorial backlinks can also come in the form of quotes where a journalist reaches out to a particular person to get their opinion on a particular topic. In this case, the website will include a backlink to the expert's personal homepage or the company they work for. Below is an example of this type of backlink I acquired for SEO Chatter. Learn more about what are editorial backlinks.
Author Backlinks
Author backlinks are links that are located in the author bio box on a web page. These backlinks typically include hyperlinks to the author's website homepage, a specific landing page, and/or social media profiles. Below is an example of a backlink for SEO Chatter in the author bio box for a guest post I wrote on another website.

Header Backlinks
Header backlinks are clickable links that appear on the heading tags within a page's content. This includes the H2, H3, H4, H5, and H6 headers. The H1 tag is typically reserved for the web page's title, and having more than one H1 tag on the page is not a good SEO practice. Therefore, this type of backlink is often not created in the HTML code to link to another website.
Navigation Backlinks
Header backlinks are examples of sitewide links that appear in the top section of the website, which is typically where the main navigation menu is located. A header backlink looks like it will link to a page that's on the current site; however, it's actually an outbound hyperlink that takes the user to another website.
Sidebar Backlinks
Sidebar backlinks are links that are located in the sidebar section (left or right) of a website's layout. These hyperlinks are considered to be a type of sitewide backlink because they appear on every web page.
Footer Backlinks
Footer backlinks are another type of sitewide link and are considered to be examples of boilerplate links. Some people try to use footer links for SEO by adding keyword-optimized anchor text to these backlinks to get as much link equity as possible from the origin site.
However, during a 2012 SMX Advanced Conference in Seattle, Matt Cutts (former head of Google's Web Spam team) said, "We've done a good job of ignoring boilerplate, sitewide links. In the last few months, we've been trying to make the point that not only is link buying like that not doing any good, we're turning the dial up to let people know that certain link spam techniques are a waste of money." (Source Search Engine Land)
Image Backlinks
Image backlinks are links to your website from graphics and photos that include hyperlinks on the image rather than a piece of text. A common example of this link building practice is creating infographics and asking website owners to add a backlink to your website from that image. See this guide on how to get backlinks from infographics for more details about this off-page SEO strategy.
JavaScript Backlinks
JavaScript backlinks are links that are embedded in JavaScript code. This programming language is one of the core technologies of the World Wide Web, alongside HTML and CSS, and some technical SEO experts experiment with using backlinks in JavaScript code that Google's web crawlers can parse.
What Are Good Backlinks?
Good backlinks are relevant inbound links from a trusted, authoritative site that are natural and highly relevant to the backlink page. A good backlink also comes from a website with a high Domain Authority and Page Authority score, such as 60 to 80, with optimized anchor text.
Trusted Site
The first example of a good backlink is getting a link from a trusted site is good for SEO because it helps your website seem more trustworthy. Google's algorithm counts high-quality links as endorsements. The simple fact is that good sites link to other good sites. You can check the trust of a website by using a tool like Moz Pro which includes a MozTrust score that measures the global trust of inbound links to a website.
Authoritative Site
Another example of a backlink that's good for your website is a link from an authoritative site that demonstrates expertise in its field by providing trustworthy and well-sourced content that's updated regularly for accuracy. Authoritative websites typically have high Domain Authority scores because other sites on the Internet include backlinks to them because they're so authoritative in their industry.
Natural Backlinks
The best type of backlinks are natural links that are not paid for, asked for, or have exchanged services for. Natural backlinks come from producing high-quality content that earns good backlinks without the website owner creating them in unnatural ways, which goes against Google's Webmaster Guidelines.
Highly Relevant Backlinks
Many SEO experts and link building professionals agree that the best example of good backlinks is links that come from highly relevant web pages. Therefore, you want backlinks on pages that are topically relevant to the target URL on your website. A bad backlink that doesn't seem natural, for example, would be a link from a page that talks about dog training to a page on another site that's about car insurance.
This example of backlinks is an important concept to understand because Google's algorithm will read the surrounding text of a backlink and use it to help index the target URL for appropriate keywords. The technical term for this is "annotation text", which has been documented in this Anchor Text Indexing Guide by Bill Slawski.
High Page Authority
Web pages with a Page Authority score pass the most PageRank value for SEO. Page Authority is derived from other high-quality websites linking to a target URL. Therefore, good backlinks are inbound links to your site from web pages with high Page Authority scores, such as 60 to 80 on a 100-point scale.
Good Optimized Anchor Text
According to Search Engine Roundtable, John Mueller, Senior Webmaster Trends Analyst at Google, said that anchor text does impact rankings. But as Barry Schwartz writes in the article, "anchor text is a signal Google uses for ranking purposes. Yes, Google can ignore spammy links that try to manipulate rankings but normal anchor text does help Google rank a page for what the anchor text says about the page."
Therefore, if you're doing link building of any kind then you should adhere to a specific set of anchor text ratio optimization for acquired backlinks. That way, you can reduce the chance of your links looking unnatural or spammy according to Google's Link Scheme Guidelines. Also, check out this related page with examples of keywords so you know each type of keyword you can optimize for SEO on your website.
What Are Examples of Bad Backlinks?
Examples of bad backlinks include links from low-quality directories, spun content, link exchanges, excessive 301 redirects, blog comment spam, sitewide footers, link wheels, hidden backlinks, and paid backlinks.
You can learn more about this topic by visiting these other pages on Bad Backlinks, Toxic Backlinks, and Link Spam.
Types of Backlinks
There are many types of backlinks you can create for a website. The backlink examples below show you the most common links you can create with link building campaigns for SEO.
Before we end this section of the guide, another thing worth mentioning is that there's often confusion between backlinks vs inbound links; however, they're basically just different words to describe the same type of hyperlink. Link building experts often use the word backlinks to describe the types of links they acquire for increasing search engine rankings for a website while digital marketers who are not so much focused on SEO use the term inbound links to refer to any hyperlinks that earn referral traffic for a site.
Examples of Backlinks Summary
I hope you enjoyed these examples of backlinks in SEO.
As you discovered, there are many backlink examples that you can acquire for a website. However, the best example of a good backlink is one that has high authority, trust, relevance, optimized anchor text, and follows Google's Webmaster Guidelines. If you can get those types of backlinks during a link building campaign, then you'll see the best results for your efforts.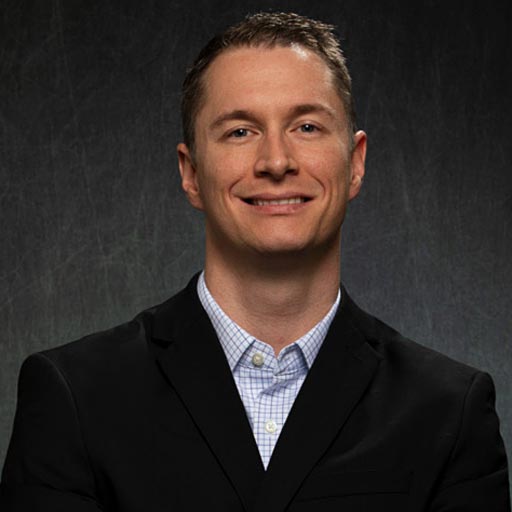 Stephen Hockman is an entrepreneur and founder of SEO Chatter. He specializes in search engine optimization and digital marketing and has been fascinated with SEO since 2005. His goal is to share the best tips and news about search engine marketing to help you get more website traffic.