This guide explains natural links.
Below, you'll find out what are natural links, the importance of natural backlinks in search engine optimization (SEO), and see examples of natural links that occur on the Internet. You'll also discover the benefits of this type of link building as well as a list of strategies for getting more natural high-quality links for your website.
By the end of this page, you'll understand the meaning of natural links and how these hyperlinks are used in digital marketing to help improve the SEO ranking positions for your website in search engines like Google, Yahoo, and Bing.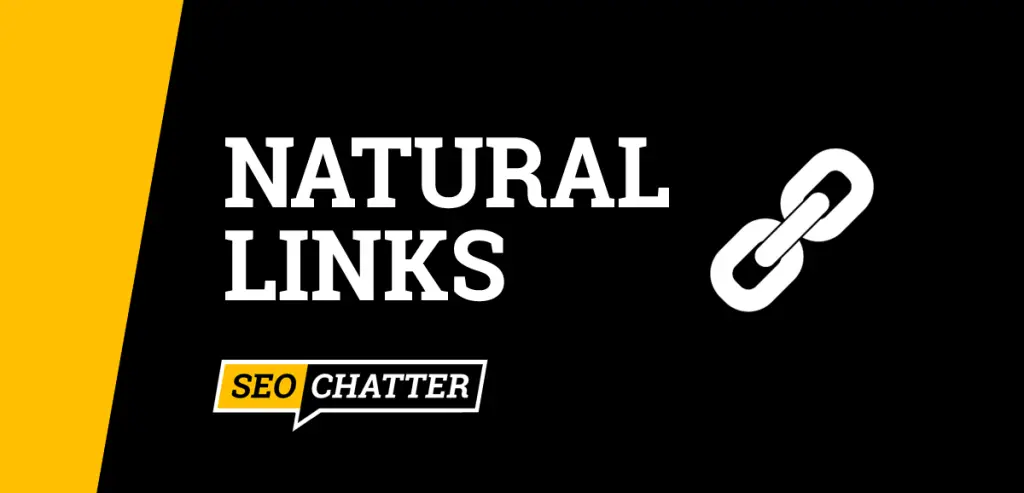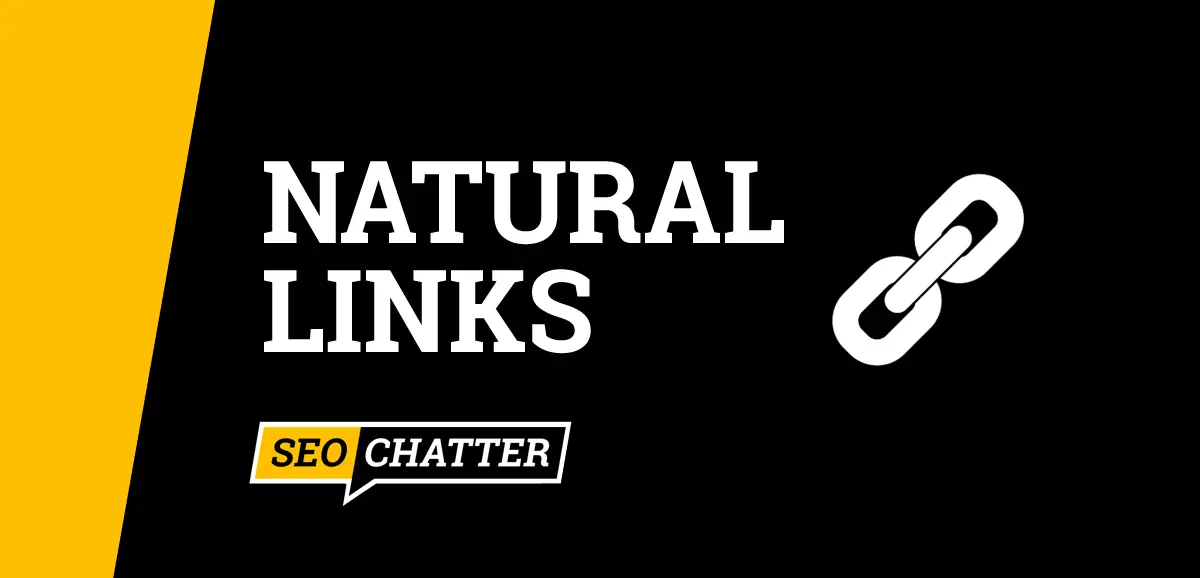 What Are Natural Links?
Natural links are links that occur organically when other websites link to your content because it's considered to be a high-quality resource worth linking to from their website, blog, or social media account.
Natural Link Examples
A dofollow link to a website that was placed naturally in an article without the site owners knowing each other.
A nofollow link to a website from a news article that cites a fact or statistic originating from the linked site.
A series of natural social media backlinks that come from customers who enjoy sharing links to products and services from their favorite brands.

A natural link that's earned organically through merit because of high-quality content on the site.

A backlink that comes from a third-party blog, website, or social media account with a summary of the linked content while also giving the author credit.
A citation link from a site like Wikipedia that attributes credit to the original work.
Any natural backlink that's acquired organically without an agreement between sites.
Natural Links vs Unnatural Links
The main difference between natural links and unnatural links is that natural links are acquired organically while unnatural links are created manually, purchased, or ask for by the site owner.
Google's Webmaster Guidelines, for example, prohibit link building schemes that are used to create unnatural backlinks to manipulate search engine rankings which can negatively impact a site's ranking in the search engine results pages (SERPs). Therefore, natural links (also known as organic links) play an important role in the organic rank of web pages in search engines like Google.
Importance of Natural Backlinks
Natural backlinks are important because they're the safest types of links to enhance a website's SEO performance. A natural backlink is an off-page trust signal that search engine algorithms use to index and rank content in the SERPs.
Benefits of Natural Links In SEO
There are many benefits from natural links in SEO aside from helping you feel safe and secure that your content, website rankings, and traffic will not be affected by a Google algorithmic change. Those advantages include:
Increased Domain Authority.
Increased Page Authority for individual URLs.
Improved organic rankings in Google, Yahoo, and Bing.
More referral traffic from the linking sites.
More revenue from increased website traffic.
More brand awareness and search engine visibility for your business.
Faster indexing for linked content.
Increased credibility from other natural links which serve as votes of confidence in your company.
Higher conversion rates from increased trust signals like higher SEO keyword rankings, perceived credibility, and larger online market share in the SERPs.

Continuous website promotion by other sites

that send targeted traffic to your content.
Increased website pageviews that don't require pay-per-click (PPC) advertising.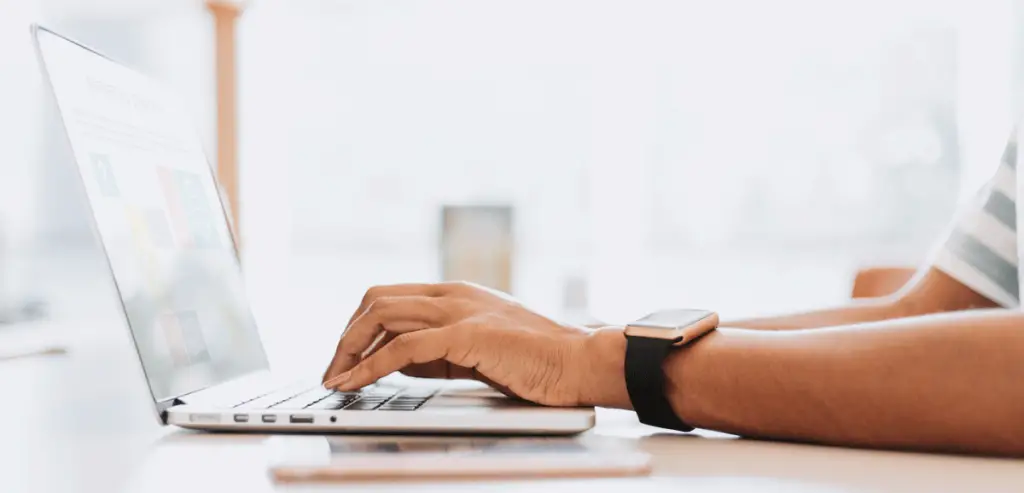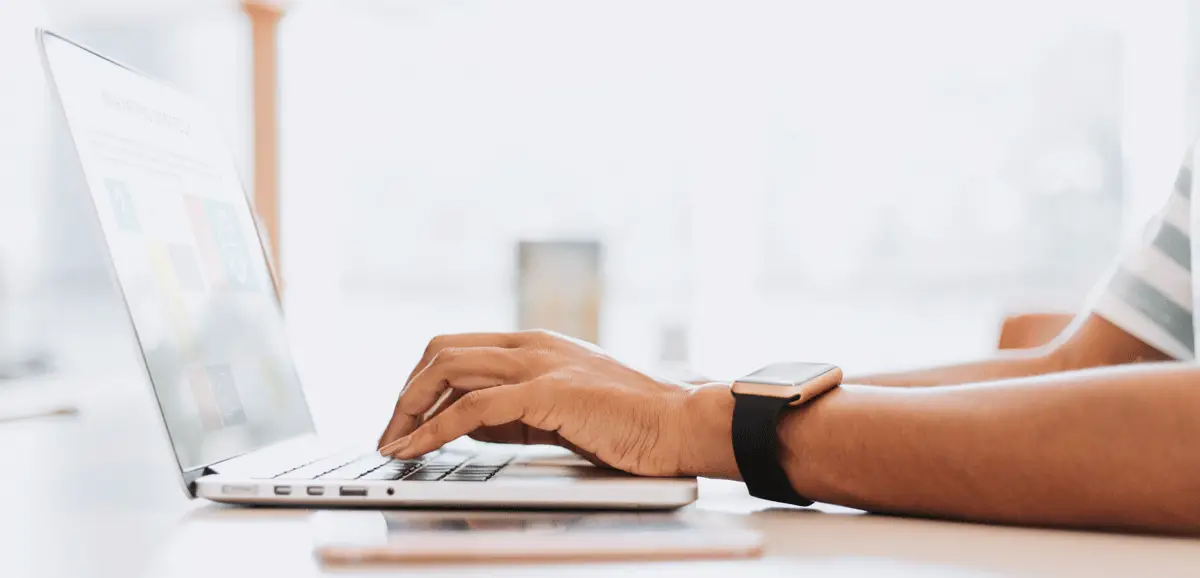 How to Get Natural Backlinks
Publish High-Quality Content
The first way to get natural backlinks is to publish high-quality content that's properly optimized for on-page SEO and meets user search intent. The better your content is optimized for keyword prominence and meets the needs of search engine users, the higher it can rank natural search for its target keywords. Ranking high organically in the SERPs means more writers, bloggers, and site owners will discover your web pages and potentially link to them from their own blogs, articles, and websites.
Use the Skyscraper Technique for Natural Backlinks
The skyscraper technique is another method to get natural backlinks by letting other site owners know about your content. As mentioned in this other guide on how to get high quality backlinks, this strategy involves searching for a high-traffic keyword on Google, analyzing the top-ranking results, and creating content that's 10X better. Then, you analyze the backlink profiles of the top-ranking URLs you found in the discovery phase and send outreach emails to the sites linking to those pages telling them your content is much better and worth a look as a link replacement.
Get Natural Links from Journalists
A popular natural link building strategy for getting quality backlinks from websites with high Domain Authority is to use a service called HARO to connect with journalists who are looking for experts to include in their content. Some journalists add a link to your homepage in addition to your name and credentials in exchange for a quote. Check out this related guide on how to use HARO for backlinks.
Optimize for Easy SEO Keywords
Another method for getting natural links is to optimize for long-tail keywords that are 4 or more words in length. These types of keywords typically have lower SEO competition because fewer websites are targeting them. This also means you can rank content higher in the SERPs for long-tail keywords without needing as much website Domain Authority or Page Authority for the target URL.
Where this technique really benefits your website is when the content ranks in the top 1-3 organic search positions in Google, Yahoo, and Bing for long-tail keywords. This increases the chances that other website owners who are looking for relevant content to link to as resources in their own articles will choose your site.
Share Industry Facts & Statistics
Bloggers, writers, and journalists are always on the lookout for good facts and statistics to cite in their articles to add trust and credibility to their content. By publishing a list of facts and statistics for various aspects of your industry, you can gain natural backlinks as the originating source of that information. In fact, this is one of the top ways to create links without paying for them (or asking) as mentioned in this other guide for how to build backlinks for free.
Talk Openly In Industry Communities
A powerful organic search marketing strategy to get more natural links is to become active in industry communities. The more times your name shows up in the comments on social media feeds, as a speaker at events, and by sharing your opinion on hot topics, the more you'll start to gain credibility in your field. This can lead to other people in your industry sharing your links naturally and spreading the word about your content when you link to a relevant article that adds value to the discussions.
Give Away Some for Free for Natural Backlinks
Giving away a free high-quality book, PDF, course, product, or service to your audience can generate a ton of natural backlinks as it gets shared throughout the Internet. Free almost always attracts attention as well as a good mix of dofollow and nofollow links.
Share Links On Social Media
Sharing old and new content on social media is a great way to increase exposure for it. You can check out this related guide on social media link building to get a list of all the ways you can share links on platforms like Facebook, Twitter, YouTube, Reddit, Pinterest, and more. However, the key here is to make it a daily habit to share at least one high-quality piece of content for your audience to consume. As with any digital marketing strategy, the more you can promote and distribute your content, the more organic reach (and natural links) it can receive.
Interview Experts and Influencers for Links
As mentioned on this other page on how to get dofollow backlinks, you can get links quickly by interviewing experts and influencers in your industry. The interview guests will often share links to the content on social media and from their own websites, which, more often than not, will be a dofollow link.
Create a Publicity Event
A publicity event is any event designed to generate publicity. This can include events like a new business opening, a webinar, livestream, conference, seminar, and any other reason for bringing people together online or in a physical location. Publicity events tend to attract a lot of high-quality natural links because people like to share and attend such events. And the more lead time you can use to promote the publicity event date, the more backlinks you can build to your site.
Natural Links Summary
I hope you enjoyed this guide about natural links.
As you discovered, natural links are backlinks that occur organically when other websites link to your content because it's considered to be a high-quality resource worth linking to from their website, blog, or social media account. Natural backlinks are important for SEO because high-quality links that are organic in nature help improve the ranking positions for the domain and individual web pages in search engines like Google, Yahoo, and Bing.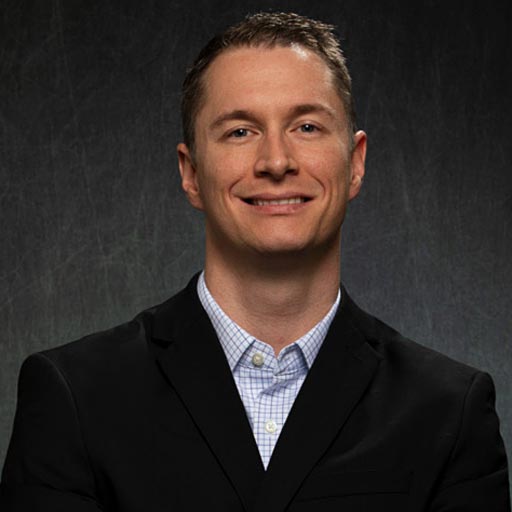 Stephen Hockman is an entrepreneur and founder of SEO Chatter. He specializes in search engine optimization and digital marketing and has been fascinated with SEO since 2005. His goal is to share the best tips and news about search engine marketing to help you get more website traffic.