In this article, you'll learn about the different types of keywords.
The first part of this guide will explain each type along with the keyword intent so you know how each kind is used for Internet marketing.
The second part of this page will break down the list further into the types of keywords in SEO and digital marketing. That way you know which kinds of keywords to focus on for various online marketing strategies, such as organic search engine optimization and pay-per-click ads (PPC).
The fact is there are many different types of SEO keywords you can optimize your content for and use in digital marketing for paid advertising, and this guide will show you what those variations are so you know where to align your efforts to improve your website's rankings and traffic through search engines like Google, Yahoo, and Bing.
Types of Keywords
Short-Tail Keywords
The first types of keywords are short-tail keywords, which are words and phrases that are 1-2 words in length. A short-tail keyword has the highest search volume and the most SEO competition; however, they're also not well-targeted for conversions because the search intent can be ambiguous.
Sample types of short-tail keywords:
dogs
cat food
search engine optimization
restaurant
marine biology
Medium-Tail Keywords
The next type of keywords in SEO is medium-tail keywords, which are phrases that are 3-4 words in length. A medium-tail keyword has moderate search volume and average competition. These types of SEO keywords are also more targeted than short-tail keywords because the user search intent is easier to establish and, therefore, has higher conversions.
Sample types of medium-tail keywords:
dog that can swim
cat bowl sizes
digital marketing strategies
SEO tips for bloggers
self defense weapons
Long-Tail Keywords
Long-tail keywords are the third type of keyword based on length. A long-tail keyword is five words or longer, has the lowest search volume, least SEO competition, and very specific user search intent, making them good keyword types to target for easy SEO rankings and website traffic.
Sample types of long-tail keywords:
dogs that don't have dander
cat treats for older cats
why running is the best exercise
Informational Keywords
Informational keywords are terms and phrases used to meet the keyword intent for informational search queries in Google, Yahoo, and Bing. These keywords typically start with "who", "what", "when", "where", "why", "how", "can", "do", and "does", but don't necessarily have to include those qualifiers.
Sample types of informational keywords:
what is SEO
how do trees reproduce
calories in beer
next federal holiday
why are flights so expensive
Transactional Keywords
Transactional keywords are used in digital marketing to attract visitors who are ready to purchase a product or service. These keywords have the strongest search intent for taking an action and are commonly known as buyer keywords. These types of keywords start with "best", "top", "buy", "purchase" or include "for sale", "to buy", "near me", or "review".
Sample types of transactional keywords:
best SEO companies
top link building tools
buy sunglasses online
Jeeps for sale near me
binoculars for sale in Denver
Navigational Keywords
Navigational keywords are terms people use in the search engines when they know what they want but are not exactly sure how to find it online. Common types of navigational keywords in digital marketing are when a user is looking for a particular website, brand, or product to buy. They know it exists, but need the help of Google, Yahoo, or Bing to find the website, location, contact information, or product sales page.
Sample types of navigational keywords:
Google Workspace
SEO Chatter website
Facebook login page
Costco pricing
Petco grooming center
Organic Keywords
Organic keywords are a type of keyword in SEO that your website naturally ranks for in the search engine results pages (SERPs) using on-page and off-page SEO techniques to attract free traffic to your content from Google, Yahoo, and Bing. Find out more about what are organic keywords.
Pay-Per-Click Keywords
Pay-Per-Click (PPC) keywords are a form of online advertising where an advertiser pays money to have their ad appear in the SERPs for particular words or phrases. Bidding on a PPC keyword allows you to rank your website above the organic search results listings to gain attention from your target audience without having to use organic SEO strategies to acquire those top-ranking positions for digital marketing. Learn more about keywords for advertising.
Trending Keywords
Trending keywords are terms that have a sudden increase in user interest. This can happen based on a topic being picked up by the news or occur for a particular keyword during certain times of the year when it's most popular. See this related guide on how to find trending SEO keywords.
Sample types of trending keywords:
Steelers vs Chiefs
National Park Day
Johnny Depp trial
Summer heat wave
Black Friday deals
Evergreen Keywords
Evergreen keywords are keywords that continue to stay relevant and fresh in the search engines. Digital marketing content that's optimized for evergreen keywords is beneficial over the long term because user interest remains high and continually attracts organic and paid search traffic.
Sample types of evergreen keywords:
what is pay-per-click advertising
how to monetize a website
PPC tips for beginners
how to choose a fish tank
best twin size mattresses
Semantic SEO Keywords
Semantic SEO keywords are terms that are related conceptually to another word or phrase. Semantically related keywords include topics and entities that help search engines better understand the content outside of just crawling exact match keywords on the page for SEO.
Sample types of semantic keywords for the term "portable air conditioner" would be "thermostat", "compressor", "British Thermal Units or BTUs", "cooling capacity", "temperature", "humidity", etc. A well-written piece of content based that demonstrates expertise on the topic would include those semantically related keywords, which can often help that page rank high in Google for its main target keyword.
Focus Keywords
Focus keywords are the terms you want a web page to rank the most for in the search engines using SEO. Many keyword optimization tools, such as Yoast, RankMath, and AIOSEO, allow you to add a focus keyword for your content so you can make sure you're optimizing the on-page SEO elements correctly as you write the article.
Generic Keywords
Generic keywords are words that have a wide range of meanings. A generic keyword is often referred to as a short-tail keyword because they are 1-2 words in length and are not specifically defined for the user. See this related page on what are generic keywords.
Sample types of generic keywords:
Desks
Bar stools
Dog trimmer
Apartment sizes
Mexico
Geo-Targeted Keywords
Ge0-targeted keywords focus on a specific location. These types of keywords are used for localized search results to attract visitors to a local business or storefront. You can learn more about what is local search engine optimization here.
Sample types of geo-targeted keywords:
Last Vegas hotels
Pools in Waynesville
Driving lessons France
Toronto Chinese restaurants
Tesla service center Dayton
Exact Match Keywords
An exact match keyword is a term or phrase used in pay-per-click (PPC) campaigns that match the exact search query for a user. Exact match keywords restrict which search queries the PPC ad appears for in the search engine so it doesn't show up for any other types of searches. It is the most targeted type of keyword in digital marketing.
Phrase Match Keywords
A phrase match keyword is a term or phrase used in PPC ads that includes the exact match keyword along with other words in the search query. For example, a PPC ad that's targeting the phrase "best SEO company" may also appear for search queries like "top SEO company for small business", "what are the best SEO company providers", and "best SEO company reviews".
Partial Match Keywords
A partial match keyword is a phrase that matches some (or part) of the keyword you're optimizing PPC ads for but not all of it. For example, an ad that's targeting the phrase "SEO link building software" may also appear for search queries like "link building software", "SEO tool for link building", and "link building".
Broad Match Keywords
A broad match keyword is a word or phrase in PPC ads that allows your ad to show up when a user searches for the exact keyword, different types of it, and other related topics. Broad match keyword types mean your PPC campaigns can appear for the most search queries regardless if an ad includes a specific keyword or not.
Negative Keywords
Negative keywords are words and phrases used in pay-per-click (PPC) campaigns that allow you to exclude specific search terms from your Google Ads to help your digital marketing advertisements only appear for search queries that matter most to your customers. See this related page on what are negative keywords.
Branded Keywords
Branded keywords are phrases associated with a brand, products, and services. A branded keyword includes any search query that includes the name of a company, business, or brand along with a product or service that the user is trying to find. A popular SEO strategy is to rank your own web pages for your branded keywords as well as pay for digital marketing ads to capture all of the top-ranking spots in the SERPs. See this related article on what are branded keywords.
Sample types of branded keywords:
SEO Chatter
Coach Outlet
Google Pixel
Hellofresh registration
New York Times
Naked URL Keywords
Naked URL keywords are types of keywords used in link building where the hyperlink uses the URL address for the target web page as the anchor text. A good anchor text ratio optimization for SEO will include a certain percentage of naked URLs in your backlinks because it looks more natural to the ranking algorithm.
Sample types of naked URL keywords:
https://domain.com/page-title/
https://domain.com/example-folder/page-title.html
Page Title Keywords
Page title keywords are keywords that use the target web page's title in the anchor text for internal links or backlinks. The hyperlink includes the exact title of the target page; nothing more and nothing less.
Sample types of page title keywords:
Types of Keywords In SEO
There are 11 types of keywords in SEO that are used for on-page and off-page search engine optimization, which include:
Short-Tail Keywords
Medium-Tail Keywords
Long-Tail Keywords
Organic Keywords
Geo-Targeted Keywords
Semantic SEO Keywords
Focus Keywords
Generic Keywords
Branded Keywords
Naked URL Keywords
Page Title Keywords
These different kinds of SEO keywords can be included on a web page to improve the topical relevance for the content and used in the anchor text for backlinks to increase the Domain Authority and Page Authority for the linked URL. If you need help choosing a tool to help you conduct keyword research for your website, then check out this related guide with a list of free keyword research tools for SEO.
Types of Keywords In Digital Marketing
There are 12 types of keywords in digital marketing that are used for organic and paid search campaigns, which include:
Informational Keywords
Transactional Keywords
Navigational Keywords
Pay-Per-Click Keywords
Trending Keywords
Evergreen Keywords
Exact Match Keywords
Phrase Match Keywords
Partial Match Keywords
Broad Match Keywords
Negative Keywords
Branded Keywords
These different kinds of digital marketing keywords can help guide your content marketing and paid advertising strategies. By focusing on one particular type or set of keywords, you can capture your target audience at a specific part of the sales funnel: top, middle, or bottom.
Types of Keywords Summary
I hope you enjoyed learning about these types of keywords.
As you discovered, the types of keywords in SEO focus on terms and phrases that are used for improving the on-page and off-page search engine optimization for the content. And the different types of keywords in digital marketing are meant for guiding the overall strategies behind your content and paid search campaigns.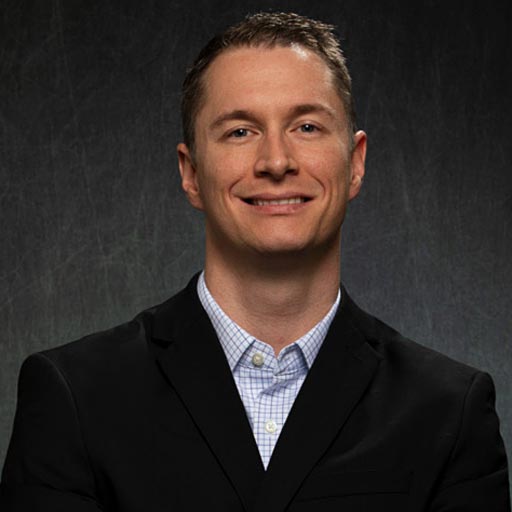 Stephen Hockman is an entrepreneur and founder of SEO Chatter. He specializes in search engine optimization and digital marketing and has been fascinated with SEO since 2005. His goal is to share the best tips and news about search engine marketing to help you get more website traffic.