In this article, we'll answer the question, "what are branded keywords?"
But we'll go more in-depth than just explaining the definition of a branded keyword.
You'll also see examples of branded keywords so you know how they're structured as well as understand the importance of focusing on brand keywords in your digital marketing strategy.
The goal here is to be a complete guide on every aspect related to branded keywords so you can use them properly for search engine optimization (SEO) and in pay-per-click (PPC) campaigns.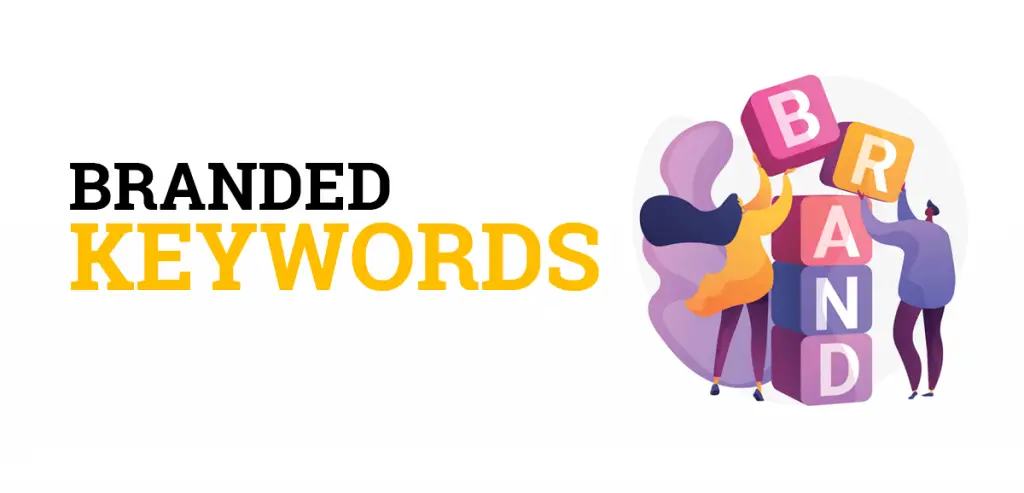 What Are Branded Keywords?
Branded keywords are phrases associated with your brand, products, and services. A branded keyword includes any query used in a search engine that includes the name of your company, business, or brand along with a product or service that the searcher is trying to find, such as "Apple AirPods".
Branded Keyword Examples
Google Keyword Planner
Disney movies
Dulles Airport parking
SEO Chatter blog
Carrie Underwood tour dates
Shopify pricing
Northface outlet
Amazon echo dot
Target clothing brands
Spotify alternatives
Why Are Branded Keywords Important?
Increased Organic Search Traffic
Branded keywords can drive more organic search traffic to your website. People who are searching for a branded keyword phrase are actively looking for products, services, or helpful content to meet their needs to satisfy the search intent.
More SERP Visibility
When you focus on keyword optimization and your website ranks for brand keywords, your content gets more SERP visibility (i.e., more exposure in Google's search engine). And if you choose to pay for branded search queries through Google Adwords, then you can grab even more SERP real estate to attract more leads and customers.
Higher Conversion Rates
According to Kuno Creative, "branded keyword phrases are 3.5x more likely to convert visitors into leads." Seer Interactive also reports: "PPC conversion rate is at least 59% higher, sometimes almost 4x higher, than the organic conversion rate. Even if brand traffic could be had for free via the SEO results, it can be better for ROI to send visitors to the website via a PPC landing page because of the higher conversion rate."
Better Reputation Management
In this post on reverse SEO, it explains how you can use this reputation management tactic to push down unwanted links appearing in search results for your brand name. A common example of unwanted links include websites that include negative reviews about your company and its products or services.
By combining the strategy of reverse SEO and branded keyword optimization, you can optimize other websites and web pages on the Internet for the same target keywords to filter out the negative reviews from the top of the SERPs.
Drives Marketing Decisions
As you're researching your brand online, you'll undoubtedly discover which branded keywords are being searched for most for your business. This can then drive your marketing decisions on what type of content you should produce based on customer data that's being revealed around your brand name.
Should I Buy Branded Keywords?
You should buy branded keywords to increase website traffic and leads through a pay-per-click (PPC) campaign when revenue and brand exposure is most important for your business. Buying branded keywords can give your business more listings in the SERPs to acquire customers.
However, you must keep in mind the cost per acquisition (CPA) and customer lifetime value (CLV) for each new lead you receive from a branded keyword PPC campaign. Having too high of a CPA metric or too low of a CLV can cause you to lose money when buying branded keywords.
Ideally, you want the total revenue you can expect from a single customer to outweigh the costs involved with acquiring and keeping that person over the lifetime of the product or service your business sells.
How to Use Branded Keywords
Find the Best Branded Keywords to Use
The first step of how to use branded keywords is to choose the best phrases to target.
You can get this information directly from the SERPs by doing a keyword search for your brand name followed by each letter of the alphabet. Google's autocomplete feature will show you which branded keyword phrases are being typed into its search engine.
For example, if type "Apple a" into the search engine, these are some of the autosuggestions that Google provides:
Apple airpods
Apple air tag
Apple account
Apple app store
Apple arcade
Knowing what search terms people are using for your brand can help you proceed with the next step.
Create Specific Content for Each Branded Keyword
To get the most organic traffic from your branded keywords, you should create specific content for each branded phrase. This strategy will allow you to target each term separately to satisfy the search intent for the user.
You can use the previous tip to get a good list of branded keyword phrases through the entire alphabet to start your content creation process. Additionally, you can write articles that answer common questions customers have about your products and services as well as create product-specific pages for each item you sell.
Optimize On-Page SEO with Branded Keywords
As with any search engine optimization strategy, you want to optimize the on-page SEO elements correctly for the branded keywords. This will give your web pages the correct signals for Google's web crawler to properly index the page for your target keywords.
See this guide on how to add keywords to a website for specific tips on where you should put branded keywords on the page and in the HTML code.
Use Branded Keywords During Link Building
Keywords with your brand name should also be used during link building campaigns to improve your website's off-page SEO metrics. However, you need to follow a certain anchor text ratio optimization for your homepage versus inner pages to avoid over-optimization and a potential ranking penalty. You can find the exact ratios for each type of page in that linked guide.
Include Branded Keywords On Social Media
Social media is another area you need to be using branded keywords to show up organically for your target audience. Some people prefer to search for their favorite brands on Facebook, Twitter, Pinterest, LinkedIn, YouTube, and Reddit, so you should make sure to include your brand name in your company's social posts to appear in those search engines as well.
Bid On Brand Name Keywords
A common digital marketing strategy for PPC campaigns is for businesses to bid on keywords that include their competitor's brand name. The purpose here is to steal traffic from those brands by enticing users to click on their paid links instead of the URLs for the real brand in the organic search results.
Therefore, you should also bid on your brand name keywords with Google Adwords to push those competitors' ads down as a defensive mechanism. You can also bid on their branded keywords as a counter-attack measure if your budget allows it.
Branded Keywords Summary
I hope you enjoyed this guide on what are branded keywords.
As you discovered, the basic idea behind a brand keyword is that it's a phrase associated with your brand, products, and services that users look for in search engines like Google, Yahoo, and Bing and on social media platforms like Facebook, Twitter, and YouTube.
A good digital marketing strategy for SEO and PPC is to optimize your website and ad campaigns for branded keywords to attract more leads that turn into customers. By doing so, you can achieve a higher conversion rate when compared to non-branded keyword phrases.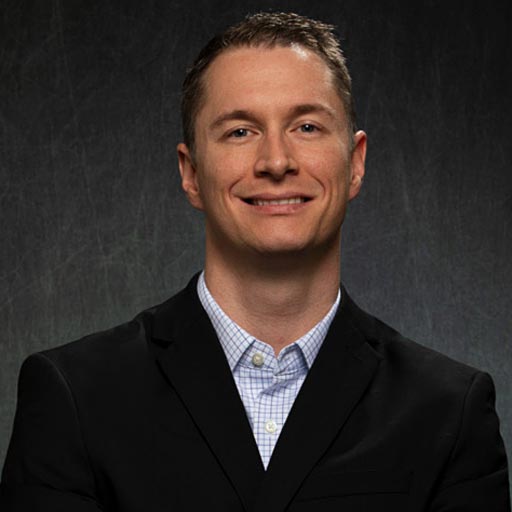 Stephen Hockman is an entrepreneur and founder of SEO Chatter. He specializes in search engine optimization and digital marketing and has been fascinated with SEO since 2005. His goal is to share the best tips and news about search engine marketing to help you get more website traffic.