In this guide, we'll answer the question, "what is keyword optimization?"
We'll also go deeper than just the definition of keyword search optimization and also explain the importance of this strategy for long-term website rankings and traffic and the steps required for how to do keyword optimization for SEO.
As you'll discover below, SEO keyword optimization is a crucial part of your organic search marketing efforts, and if you don't do it the right way, then you could be missing out on higher rankings and website traffic.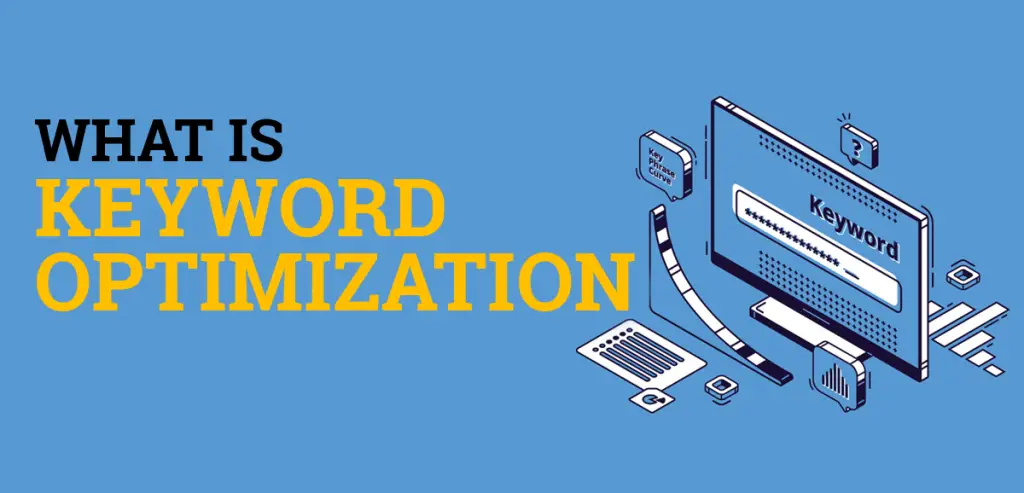 What Is Keyword Optimization?
Keyword optimization is the process of researching, analyzing, and selecting the best keywords to target for a website. Optimizing for keywords improves visibility in the search engines to drive more qualified traffic to the site. Good keyword optimization focuses on increasing traffic for each page of the website.
Why Is Keyword Optimization Important?
Keyword optimization is important because it helps you select keywords that will lead to increases in traffic, leads, and sales. Another importance of keyword optimization is that it will boost your website's SEO rankings. SEO keyword optimization helps your website rank for queries that are relevant to your products and services.
Here are some specific reasons why keyword search optimization is important:
Drive Targeted Traffic to Your Website: By optimizing for the right keywords in SEO, you'll attract more qualified visitors that are a good match for you business.
Write More Effective Content: By including optimized keywords on the page and outlining your content based on those keywords, you'll be able to write better content that meets the searcher's needs.
Optimize for User Behavior: By analyzing the keywords your target audiences is searching for on Goolge, Yahoo, and Bing, you optimize your content around the queries that matter most for your potential customers.
Predict Traffic Potential: By conducting SEO keyword optimization research, you can gauge the popularity and search volume for specific topics in your target market. Most keyword optimization tools report the average monthly search volume for every keyword phrase.
As you can see, SEO keyword optimization is an important strategy for search engine marketing to increase organic traffic. And it's not something you only do once for a website.
Ongoing keyword search optimization is required to maintain and grow your online business. To keep a competitive edge in your market, you'll want to continue uncovering new keyword opportunities so you can capture more targeted traffic.
Keyword optimization also allows you to expand your website's reach into multiple verticals (i.e. categories). That's why you should continue to perform keyword research, analysis, and optimization so you can expand your visibility in the SERPs, get more site traffic, and attract more qualified leads and sales for your business.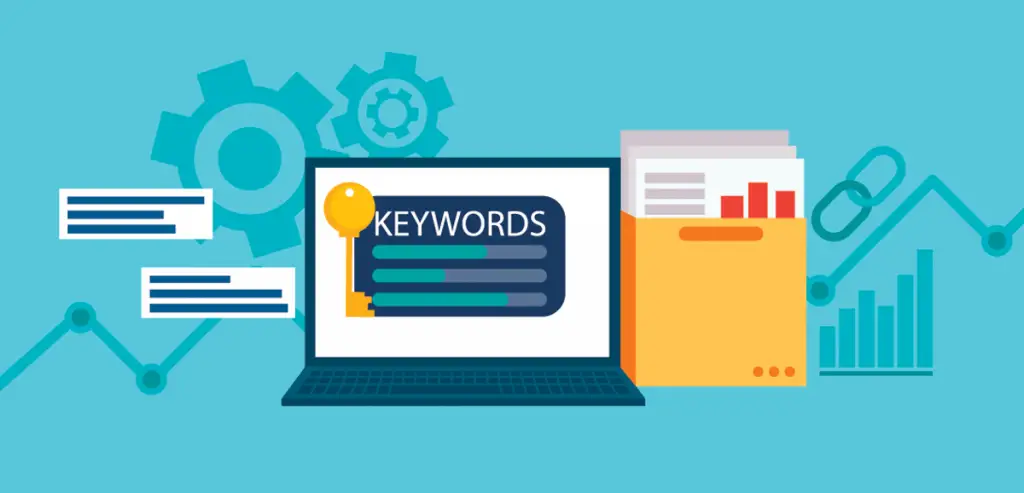 Types of Keyword Optimization
On-Page Optimization
On-page optimization is the practice of optimizing the content on your website for a set of keywords.
You can do this by including your keywords in certain areas of the page and inside the HTML code.
The goal of on-page optimization is to increase the relevance for the keywords so the content will rank higher in search engines like Google for related queries.
Off-Page Optimization
Off-page optimization refers to the factors outside of your website that impact search engine rankings.
You can improve your off-page optimization by getting other websites to link to your content and mention your brand.
The purpose of off-page optimization is to increase the relevance of your target keywords for a particular web page and boost the overall trustworthiness and authority of your website.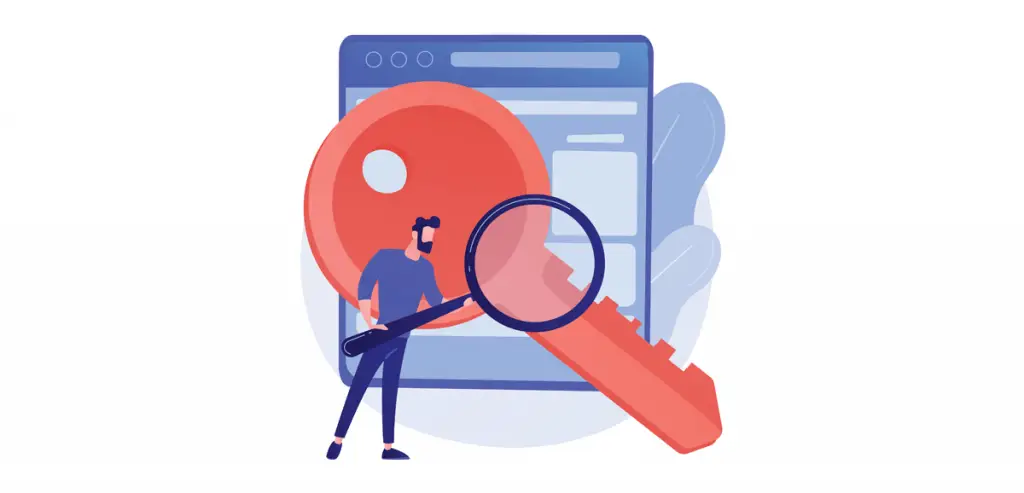 SEO Keyword Optimization Examples
Putting the keyword in the meta title.
Including the keyword in the page URL.
Optimizing the H1 tag for the main keyword.
Using keywords in the H2 and H3 tags.
An internal link leading from one page to another page on your site using the linked page's target keyword in the anchor text.
Getting an inbound link to a web page from another website with the target keyword in the anchor text.
Having a keyword optimized profile on an external site with a link back to your website.
Keyword Search Optimization Statistics
How to Do Keyword Optimization
1. Find the Right Keywords for Optimization
The best place to start with SEO keyword optimization is to brainstorm a list of good keywords and phrases associated with your website, products, and services.
Then, use a keyword optimization tool like the ones listed in the next section to analyze the popularity and difficulty score for those terms.
The goal is to find keywords that have high search volume but low competition. That way it's easier for you to rank your content in the top 10 positions on Google's search results pages. (If you need more help with this process, here's a guide for finding keywords good phrases and terms: How to find low competition keywords.)
As you're doing your keyword research, make sure to target each phase of the customer journey. This includes top of the funnel (awareness), middle of the funnel (informational), and bottom of the funnel (transactional) content.
2. Map Your Keywords to Each Page
After you have a list of relevant keywords to optimize your website for, the next step is to map out which page will include those terms.
The purpose of keyword mapping is to set your content up for success by not repeating the same set of keywords on more than one page and causing cannibalization issues.
Digital Marketing Institute explains this idea best:
"Keyword cannibalization occurs when you have too many identical or similar keywords spread throughout the content on your website. As a result, a search engine like Google can't discern which content to rank higher. This means that sometimes it will give a higher ranking to the web page you don't mean to prioritize."
If your website is new and you don't have many pages or blog posts written yet, then mapping out your keyword optimization will be easier to do. You can cluster similar keyword phrases together and set up a content writing plan that allows you to write one individual page for each cluster of keywords.
If you have an existing website with many pages or blog posts, then you'll need to audit your current content and map the right keywords to each page. If you haven't already written on a particular topic that matches up with a keyword in your list, then you can create new content to optimize for those keywords.
3. Check Your Current On-Page SEO
This step for how to do keyword optimization applies only to the existing content on your website.
After performing step 2, you'll want to audit the current on-page SEO for each page to find out how well it's optimized for your target keywords.
You may find that the content already has your keywords in some of the right places, so you won't have to do many new optimizations.
Here's a quick list of areas to check for on-page SEO keyword optimization:
Meta Title Tags: Is the main keyword in this HTML field? Can you add any secondary keywords?
Meta Descriptions: Have you included the main keyword in this HTML field?
Header Tags: Is the main keyword in the H1 tag? Have you put your main and secondary keywords in at least one H2 tag?
URL: Does the page URL include you main keyword as an exact match phrase with dashes in between the words and not underscores?
Images: Do you have at least one image on the page that is optimized for each keyword in your cluster? Have you optimized the ALT text and image filename for each keyword?
Content: Is this content keyword optimized? Did you include the main keyword and as many secondary keywords within the first 100 words on the page and last 100 words on the page? How about 2-3 times in the middle of the content?
Internal Links: Have created at least 5 internal links to the target page while optimizing the anchor text with your target keywords?
4. Do Keyword Optimization
After you've checked the on-page SEO for your current pages, the next step is to do the keyword optimization process.
This process also applies to any new content you're writing.
The on-page SEO locations referenced in step 3 are a good place to start the optimization process. Just start adding the keywords to those spots on your new content and modify any existing content that needs it.
5. Submit the Content to Google Search Console
Once you've completed the keyword search optimization on a web page, the next step is to submit that content to Google Search Console for indexing.
This process helps your new web pages get discovered faster by Google so they can get indexed in the SERPs. It also alerts the web crawler to come by to your site scan your existing content so it can be reassessed for rankings.
6. Track Your Keyword Rankings
The final step in the process of doing keyword optimization is to track your progress.
After your content is indexed and ranking in Google, you'll want to see how those keyword positions change over time. You can check Google Search Console for this data for free or use a paid rank tracking tool.
For new content, you'll want to track the rankings daily for at least 2 months before making any keyword search optimization adjustments. This gives your content enough time for the Google algorithm to compare your page against the competitors and let the ranking positions settle.
For existing content, you can track rankings daily for 14 days before you make any changes to the keyword optimizations. Giving the algorithm two weeks to test your updated content against the other top-ranking pages is typically enough time to know if your keyword search positions will go up or down based on the optimizations you made to the content.
Keyword Optimization Tools
Here's a list of the best free and paid keyword optimization tools you can use to improve your content:
Ahrefs Keyword Explorer
Google Keyword Planner
Google Search Console
Google Trends
Jaxxy
Keywords Everywhere
KWFinder
Moz Keyword Explorer
SEOCockpit
SEMRush
Serpstat
Soovle
SpyFu
WordStream
Wordtracker
If you need some tips on how to choose the best keywords for your content while using these types of tools, then check out this other guide on what makes a good keyword.
PPC Keyword Optimization
While this article focused primarily on organic search marketing, the fact is keyword optimization also applies to paid search marketing or pay-per-click (PPC) campaigns.
If you're using PPC campaigns to get more customers for your business through a service like Google Adwords, then the following tips can help
The more keywords you select that your customers are searching for, the more traffic you'll drive to your website, the more consumers you'll convert to customers.
Create a Good Keyword List: Choose keywords with the right search intent to bid on. But also make sure these keywords have good traffic potential.
Group Similar Keywords: Keyword optimization for PPC campaigns is most effecitve when you cluster similar keywords together into tight groups that are semantically related.
Focus On Keyword Relevancy: To improve your ad click-through rate (CTR), you want to make sure the keywords you're bidding on are highly relevant to the searcher's query. The more you focus on this marketing strategy, the higher your ad quality score will be.
Include Keywords In Ad text: A good keyword optimization strategy for increasing CTR for your PPC ads is to integrate your keywords into ad text.
Optimize the Landing Page: The landing page for your PPC ad should have the target keywords in the content. And the higher up on the page they appear, the better. Matching the optimized keywords in your ad text to your landing pages improves user experience and ad quality score.
Keyword Optimization Summary
I hope you enjoyed this guide on what is keyword optimization.
As you discovered, keyword search optimization is a powerful strategy for selecting the best terms and phrases to target on a website to increase visibility in Google for higher rankings and traffic.
However, SEO keyword optimization doesn't just apply to organic search traffic. It can also be used for improving paid search marketing through PPC campaigns.
Now that you know how to do keyword optimization effectively for both organic SEO and paid advertisements, you can apply these methods to your own search marketing efforts to increase the number of qualified leads, customers, and sales.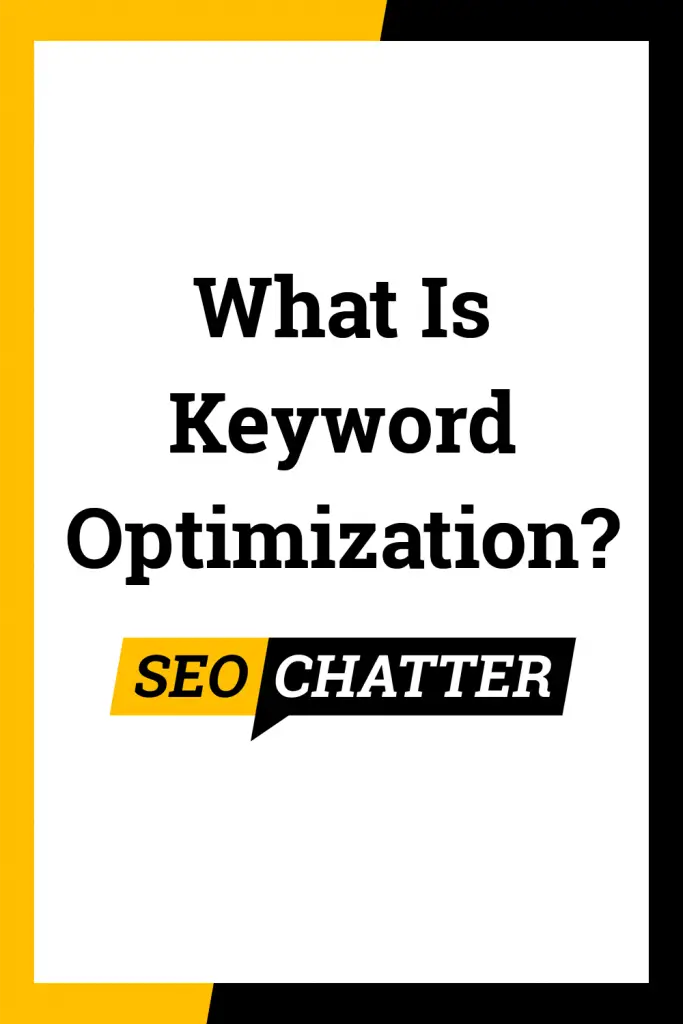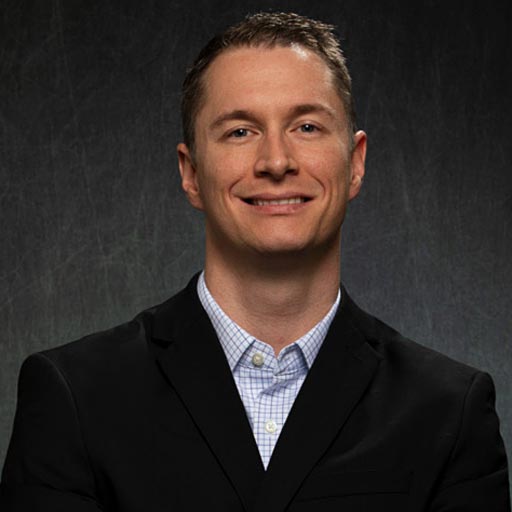 Stephen Hockman is an entrepreneur and founder of SEO Chatter. He specializes in search engine optimization and digital marketing and has been fascinated with SEO since 2005. His goal is to share the best tips and news about search engine marketing to help you get more website traffic.