What is a good keyword?
And what are good SEO keywords to target for your website?
Those are the question you'll find answers to in this post.
By the end of this guide, you'll know what makes a good keyword and understand the steps required to find the best terms to use for your site's search engine optimization strategy to help it rank higher in search engine results pages (SERPs) on Google, Yahoo, and Bing.
Knowing how to distinguish good keywords from bad keywords is a crucial skill every serious website owner and digital marketing strategist should understand to ensure long-term SEO success.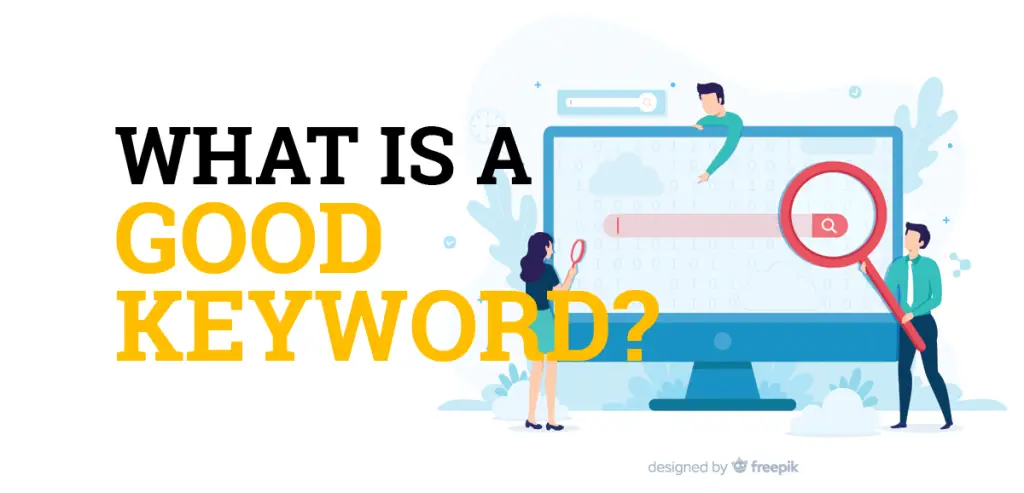 What Is a Good Keyword?
A good keyword is a keyword that has significant search volume, high relevance, strong conversion value, and reasonable competition. Good keywords improve your website's SEO, rankings, traffic, and earnings.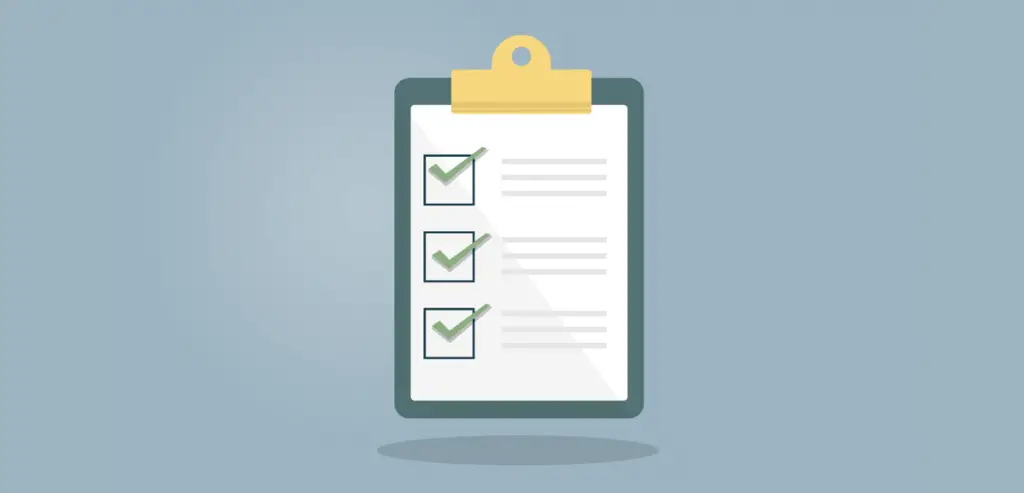 What Makes a Good Keyword?
What makes a good keyword are the following attributes:
Search Volume: It has plenty of users actively searching for them in the search engines. There's no point in optimizing for terms that people are not searching for on Google, Yahoo, or Bing.
Relevance: It matches the topics your audience is interested in and related to the products and services your website offers.
Conversion Value: It leads to good results for your business, such as sales, sign ups, or ad revenue; not just casual browsing.
SEO Competition: It has low or reasonable competition that your website can rank for in the SERPs. Targeting keywords that are too difficult are a waste of time and money for your business.
User Intent: It meets the search intent of the user for the target page. Optimizing for terms that do not match the search intent is not good for the content because they do not ultimately satisfy the user's needs. For example, a user who is looking for the best running shoes is likely not interested in the cheapest running shoes. Therefore, you should not use keywords with "cheap" or "cheapest" on that page.
If you want to learn more about finding the good SEO keywords for your website that meet all of these criteria, then check out my Keyword Accelerator Playbook. It reveals the exact formula I use to find the most profitable keywords that are easy to rank for in Google, Yahoo, and Bing. It also teaches you how to create a long-term content publishing plan for success based on those keywords.
How to Find Good Keywords
1. Define Your Keyword Goals
The first step to finding good keywords for SEO is to define your goals. Ask yourself, "what is the outcome I want to achieve?" Is it more brand awareness, sales, sign ups, affiliate income, ad revenue, etc.
Your ultimate goal will help you choose the best keywords for your SEO strategy and your content marketing plan.
2. Understand Keyword Types
There are many types of keywords in digital marketing; however, for the purpose of defining a good keyword for SEO and what to focus on here, consider the following list:
Short Tail Keywords: These keywords are 1-2 words in length, have the highest search volume, and most SEO competition. They are not well-targeted for conversions because the search intent can be ambiguous. Therefore, short tail keywords are not good keywords to focus on for most websites.
Medium Tail Keywords: These keywords are 3-4 words in length, have moderate search volume, and average competition. Search intent is more defined, making them good keywords to target if the competition is low.
Long Tail Keywords: These are keywords that are 5 words or longer, have the lowest search volume, and least competition. Search intent is very specific, making them good keywords to focus on for easy website rankings, traffic, earnings, and conversions.
Informational Keywords: These keywords are good for informational content that answers user's questions and typically start with "who", "what", "when", "where", "why", "how", "can", "do", and "does".
Transactional Keywords: These keywords have the strongest search intent for taking an action and start with "best", "top", "buy", "purchase" or include "for sale", "to buy", "near me", or "review".
Navigational Keywords: These keywords help users find a particular website, brand, or product. Typically, you want to avoid optimizing for these keywords unless they relate to your business because the searcher is trying to find the official company or brand's site to get contact information, location details, customer support, etc.
3. Make a List of Good Topics
The next step is to come up with a list of good keyword topics to perform further analysis for SEO. After defining your goals and choosing the right types of keywords to target, you can narrow down your focus to the kinds of content you want to include in your digital marketing strategy.
Perhaps it's a specific subject area in your niche you want to write about, a certain product people like to buy, how-to information based on your audience's needs, or content that moves people further along in the sales funnel. Whatever if is, make a list of those topics and move on to the next step.
4. Find Good Keywords with Research Tools
To find good keywords fast, you'll need access to a keyword research tool. You can check out this other article with a list of the best free keyword research tools or just use one of these recommendations below. Note: These are my affiliate links and I only earn a commission if you upgrade to a paid plan at no extra cost to you.
KWFinder: This is one of the best keyword research tools on the market. It also comes with 4 other SEO tools to help you with a full range of website analyses. Try KWFinder for free here.
Keysearch: This keyword tool is similar to KWFinder above but has lower data limits which makes it cheaper to use on a monthly basis. Try Keysearch for free here
LowFruits: This tool helps you find low competition keywords fast. It works on a credit system so you only pay for the keyword data you need without any recurring fees. Try LowFruits for free here
5. Analyze Your Competitors Keywords
Another way to find good SEO keywords you can use is to analyze your competitors websites to figure out what keywords they are ranking for on Google. Then, you can target those same terms on your website to hopefully fill in the gap with missing content.
Each of the keyword research tools mentioned in the previous step includes a feature to search your competitors' websites for their top-ranking keywords. You just insert the domain or specific URL for analysis to get the list of SEO keywords.
6. Study the User Search Intent
Once you have a good list of SEO keywords to target, the final step is to study the user search intent for those terms. This process is as simple as searching for them on Google and assessing the type of content that the algorithm is ranking in the top positions in the SERPs.
You should notice a pattern in the type of content, its structure, and the information it includes for the top-ranking sites for each SEO keyword. Use those details as a guide for how to write and structure your own content. Your goal is to find good keywords that you can directly match with your target audience's search intent. If the content you find Google ranking in the top positions is something you cannot (or do not want) to create, then this keyword research process will help you eliminate that term from your list.
Good Keywords Summary
I hope you enjoyed this guide answering the questions about what is a good keyword.
As you discovered, what makes a good keyword are several characteristics, including significant search volume, high relevance, strong conversion value, and reasonable competition. And the choice for what are good SEO keywords for your website will be different from your competitors based on the goals for your business.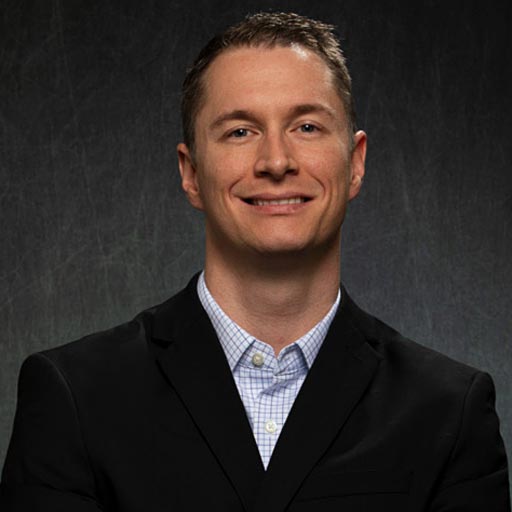 Stephen Hockman is an entrepreneur and founder of SEO Chatter. He specializes in search engine optimization and digital marketing and has been fascinated with SEO since 2005. His goal is to share the best tips and news about search engine marketing to help you get more website traffic.