In this article, we'll answer the question, "what is reverse SEO?"
You'll also learn how to do reverse SEO using proven techniques for online reputation management.
The purpose of this guide is to help you understand and use the power of reverse search engine optimization in digital marketing to push unwanted sites out of the top-ranking positions for important keywords in Google, Yahoo, and Bing that relate to your business.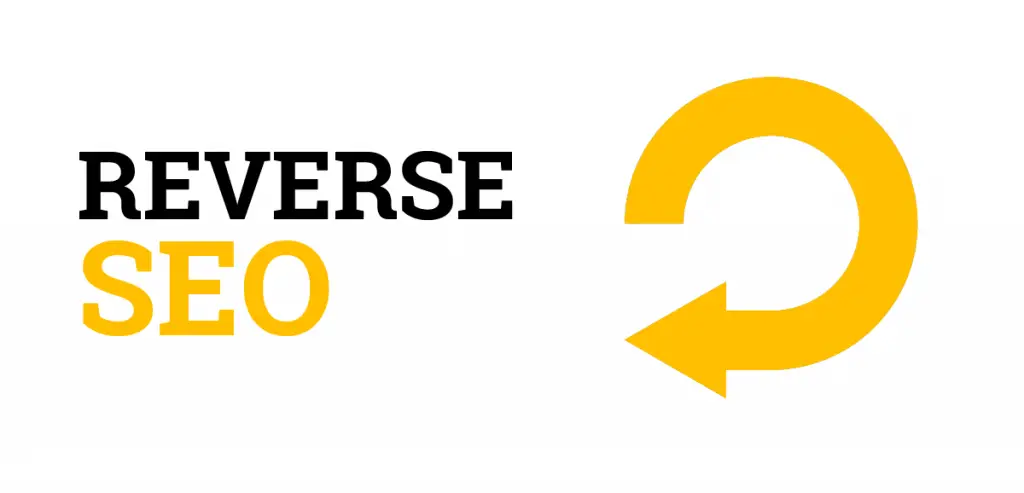 What Is Reverse SEO?
Reverse SEO is a reputation management tactic that digital marketers and search engine optimization experts use to push down unwanted links appearing in search results. Reverse SEO is done by optimizing other websites or web pages for the same target keyword.
Typically, reverse search engine optimization is performed by a reputation management company or public relations department to help control what the public sees about a brand or person online. However, reverse SEO can also be done by individual site owners who are willing to put time into focusing on this digital marketing strategy.
The ultimate goal of reverse SEO is to bury negative reviews and press releases in the search engine results pages (SERPs) so fewer people see this content on Google, Yahoo, and Bing. Once this is done, the newly optimized web content with positive reviews takes over the top positions in the SERPs for consumers to see.
Reverse SEO Is Not Negative SEO
The terms reverse SEO and negative SEO often get confused with each other. So it's good to understand what the difference is before we move on to the steps for doing reverse SEO for your business.
Reverse SEO techniques are used to create more positive reviews for a business by building and optimizing content on other websites that get ranked in the SERP for specific keywords.
Negative SEO techniques are used to lower the rankings of a competitor's web page for a particular keyword by producing mass quantities of low-quality backlinks pointing to that page.
As you can see, reverse SEO is used in a positive manner for reputation management while negative SEO is used to harm another person's ranking positions.
How to Do Reverse SEO
1. Identify the Keywords for Reverse SEO
The first step in your reverse SEO campaign is to uncover the offending keywords that are generating bad press and negative reviews for your business.
After identifying a negative review, press release, or web page about your company, you'll want to take that URL and scan it for all of the keywords the content is ranking for on Google, Yahoo, and Bing.
SEO tools like Semrush, Ahrefs, Moz, and KWFinder can do this reverse SEO keyword research process for you. You can also outsource this work on a site like Fiverr for very cheap. (See this Fiverr gig SEO guide if you're a seller on this platform.)
Once, you have the full list of keywords that the negative content is ranking for, you can move on to the next step.
2. Publish Your Own Press Releases
A quick and simple way to bury negative content online for reputation repair is to write your own press release that's optimized for one or more keywords you discovered in step 1 of this guide on how to do reverse SEO.
After your press release is written, you can have it distributed online with a press release distribution service like PR Newswire, GlobeNewswire, PR Underground, or Newswire.
As more news websites pick up your press release, the more that content will be indexed in Google to hopefully push the offending web page, press release, or negative review down in the SERPs.
3. Write Content for Other Blogs
Being a guest author on another website's blog is a good way to outrank web pages for the same keywords. This is especially true when you publish a guest post on a website that has a high domain authority (or rating).
Just imagine if you were able to write 5 guest posts on 5 different websites; all targeting the same keyword you're focused on for reputation management. And, you were able to rank all of those posts on the first page of Google.
That would mean your content would take up half of the top 10 search results, pushing the negative content farther down the SERPs.
4. Ask Other Sites to Review Your Business
Another reverse SEO technique you can use is asking other site owners to review your business. And to make sure they target the offending keywords in the page title and content.
This tactic typically requires a fee because you're asking the site owner to do all of the work of writing the blog post or article.
5. Create Microsites for Reverse SEO
A microsite is a branded content site that lives outside of the company domain.
Creating microsites around your brand and target keywords is a great way to set up online brand protection for reputation repair. By having these microsites online, you can control the narrative about your company.
This technique for reverse search engine optimization takes a bit more time than the other approaches, but it can have longer-lasting results. Plus, you control every aspect of the content.
To use this technique, all you have to do is register a new domain name for each microsite you want to create and then start publishing content on those sites. They're called microsites because they don't have to be very large to work: 5-10 highly-optimized pages are usually enough to establish the site.
6. Create Videos Around The Keywords
A large percentage of Google's search results now include video content for the user. That means you can create videos around the keywords you need to do reverse SEO for in order to rank for those terms.
If you're serious about reverse search engine optimization, then creating videos that shine a positive light on your brand is essential. It's also crucial that you upload these videos to YouTube because Google owns this hosting platform and displays the videos in the SERPs more than any other service.
7. Use Social Platforms for Positive Results
Google indexes content from social platforms like Twitter, LinkedIn, and Reddit. And content related to your target keywords and brand can easily show in the SERPs in top-ranking positions.
Therefore, social media profiles are very useful for reverse SEO and you should be posting content regularly on these channels to get it indexed.
Also, the more social profiles you create, the more opportunities you have to populate SERP results with links pointing back to pages you control.
8. Report the Content to Google
A final step you can take to do reverse SEO is to try to get the content that's harming your reputation removed from Google's search results.
Google states here: "If you see content on a Google product that you believe violates the law or your rights, let us know. We'll review the material and consider blocking, limiting, or removing access to it. " Visit this page to create a request.
Note: If you're interested in learning about video reverse search, then check out that link guide. It shows you a technique for finding unauthorized copies of your videos on search engines like Google, Yahoo, and Bing.
Reverse SEO Summary
I hope you enjoyed this guide on reverse SEO.
As you discovered, the basic definition for "what is reverse SEO" is that it's a reputation management technique for pushing down unwanted links and negative reviews for a brand from appearing in the top search results.
And the methods for how to do reverse SEO can be done by anyone who wants to harness the power of this search engine optimization technique.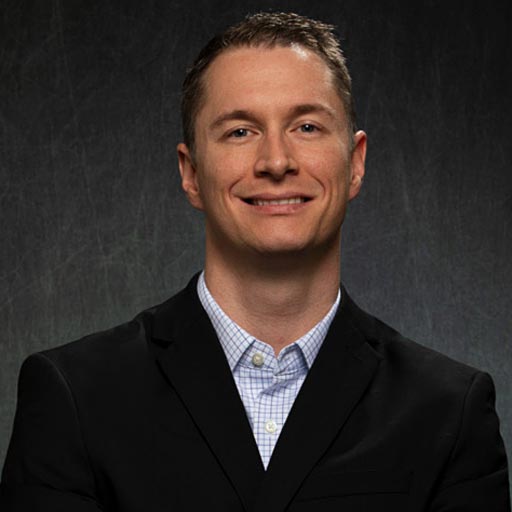 Stephen Hockman is an entrepreneur and founder of SEO Chatter. He specializes in search engine optimization and digital marketing and has been fascinated with SEO since 2005. His goal is to share the best tips and news about search engine marketing to help you get more website traffic.