This search engine optimization (SEO) guide answers the question, "why are title tags important for SEO?"
Below, you'll find out why title tags matter for a website's search engine rankings and get a list of the top benefits of title tags in SEO.
There's also a section with additional resources that explain more about the fundamentals of HTML title tags to help you create the most effective search engine optimization strategy.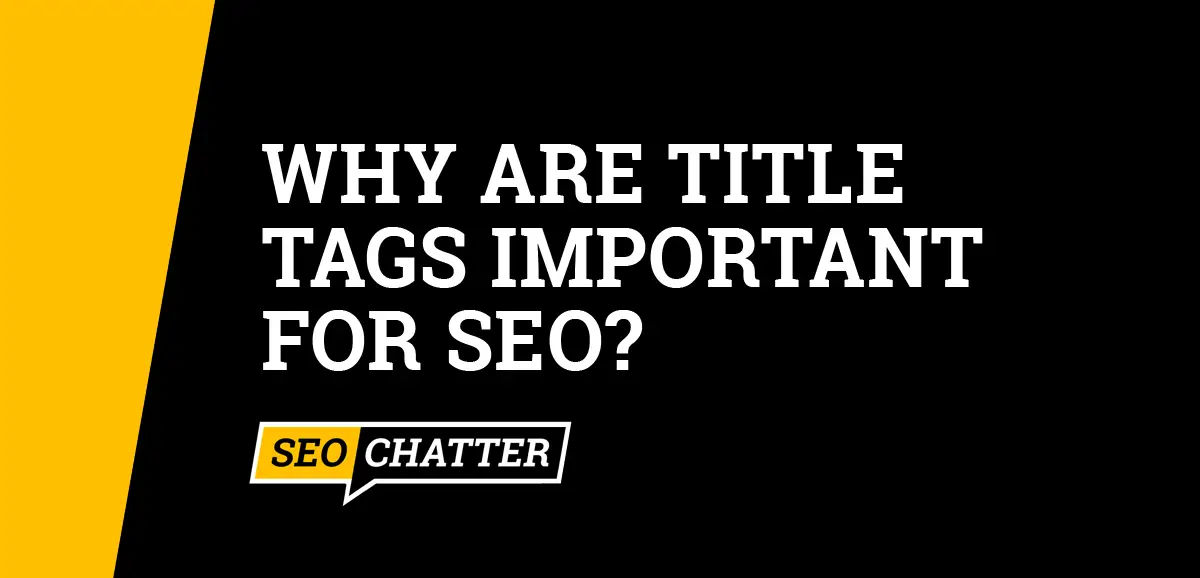 Why Are Title Tags Important for SEO?
Title tags are important for SEO because title tags help search engines understand what the page is about for users. Title tags are a confirmed ranking factor for search engines, which makes the title tag an essential HTML element for search engine optimization.
Benefits of Title Tags In SEO
1. Title Tags are a Ranking Factor
The top benefit of title tags is that they're a ranking factor for SEO. Web page title tags are the first HTML element a search engine analyzes to help decide what relevant keywords the content should be indexed and ranked for in the search engine results pages (SERPs).
Although search engines like Google, Yahoo, and Bing take in a large quantity of on-site information to determine which pages to serve to users, HTML title tags remain an important component of how the indexing and ranking algorithms determine whether a web page is relevant to a searcher's query.
A web page is likely to hit the top of the search results if the content is relevant, meets user search intent, and has a title tag that reinforces the target SEO keywords through keyword-optimized text.
2. Title Tags Improve SERP Listings
Title tags are also important because they're the main element that shows up in the SERP results for your web page listings.
When you see a link to a web page in a search engine, that text comes from the title tag as long as it's optimized correctly for SEO. Therefore, you want to make sure that your title is well-written for the page while also including your target SEO keywords.
If you don't create a unique title tag for your web pages, then you'll have a less optimal link for people to click on, which brings us to the next point.
3. Title Tags Increase CTR
Another advantage of title tags is that they improve the click-through rate (CTR) of your website in the search results. When Internet users search for a keyword phrase on Google, Yahoo, and Bing, they want to find the best match for their queries and the title tag is the most prominent factor for CTR.
By using an effective title tag that's optimized for more than just SEO keywords (e.g., emotionally driven titles and words that create curiosity for the user), you can capture more interest and increase clicks for your content.
Well-written title tags can immediately drive more users to your website. If you have a poorly-written title tag (or none at all), potential visitors are less likely to click on your listing in the SERPs which can also impact the ranking positions for your content. CTR combined with the bounce back rate (called pogo-sticking) helps the ranking algorithms determine which web pages in the SERPs satisfy users and are often rewarded with higher positions.
4. Title Tags Influence Backlinks
One of the best benefits of title tags is that they improve the chances that organic backlinks pointing to your site include your target keywords.
When people link back to your website, they'll be influenced by the words you've used in the title tag and may even replicate it completely. Therefore, the backlink anchor text is more likely to include the primary and secondary SEO keywords in a natural way that follow search engine guidelines.
As a result, you'll get an off-site optimization boost through better keyword-optimized anchor text through your custom HTML title tags for SEO.
5. Title Tags Are Used On Social Networks
Another importance of title tags relates to how your website appears on social networks. When you post a link to an article or blog post on a social media channel, the title of the web page is used as the text that gets displayed for the hyperlink.
Although other information will be shown for the URL on your social media links, like the meta description and image, the HTML title tag is the most important SEO element that someone who interacts with the post will see and click on (excluding the image, if you have one) on platforms like Facebook, Twitter, LinkedIn, and Reedit.
Learn More About Title Tags
The links below explain more about title tags and how to use them correctly for better search engine optimization. Use these resources to expand your knowledge on the subject.
Title Tags Are Important for SEO Summary
I hope you enjoyed this guide answering the question about why are title tags important for SEO.
As you discovered, title tags matter because they help search engines understand what the page is about for users and are a confirmed ranking factor for search engines. The benefits of title tags in SEO also include improved SERP listings for the website, higher click-through rates (CTR), better keyword-optimized organic backlinks, and social links for branding purposes.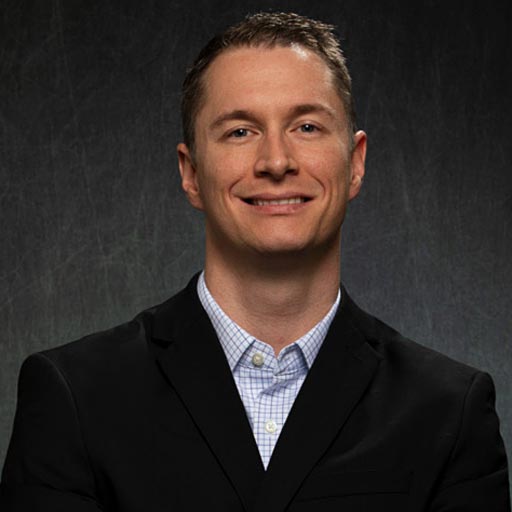 Stephen Hockman is an entrepreneur and founder of SEO Chatter. He specializes in search engine optimization and digital marketing and has been fascinated with SEO since 2005. His goal is to share the best tips and news about search engine marketing to help you get more website traffic.