In this article, we'll answer the question, "what are toxic backlinks?"
But we'll also go much deeper than just explaining the definition of what is a toxic link in SEO (search engine optimization).
You'll also learn what the common patterns are in toxic backlinks so you can easily spot them during a backlink audit.
The ultimate goal here is to help you find out if you have toxic backlinks as well as understand the steps for how to fix them using Google Search Console and other available tools.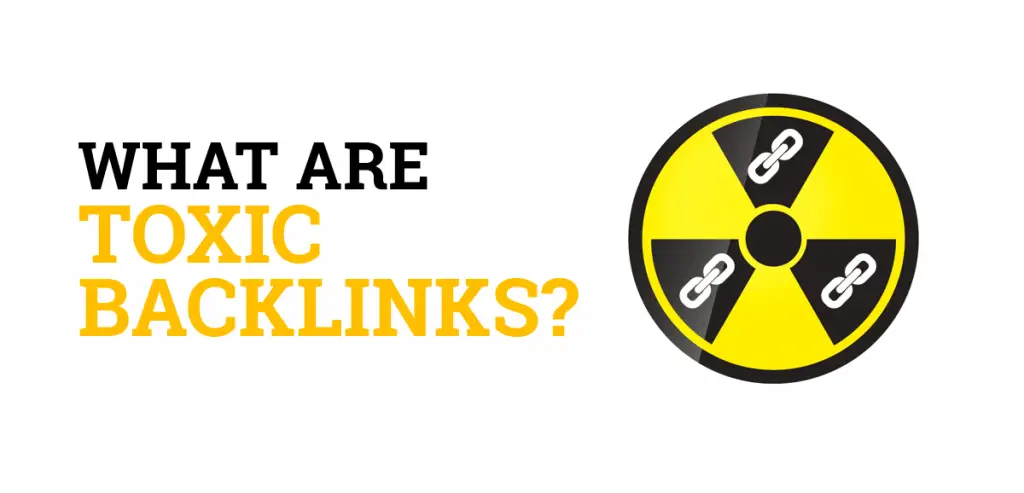 What Are Toxic Backlinks?
Toxic backlinks are links that display signs of low quality and also unnatural links that harm the search engine rankings of a website. A large number of toxic backlinks can weaken your website's SEO which can lead to an algorithm penalty and lower organic search traffic.
Are Toxic Backlinks Bad?
Toxic backlinks are bad because they may not only harm your rank but could also lead to penalties from search engines. Having toxic backlinks can be bad for the growth of your website traffic and lead to indexing issues for your content.
Should I Remove Toxic Backlinks?
You should remove toxic backlinks if they negatively impact your search engine rankings or you receive a manual penalty in Google Search Console. Removing toxic backlinks is the first step you should perform to correct a violation of the Webmaster Guidelines before submitting a reconsideration request.
How Do You Know If You Have Toxic Backlinks?
To know if you have toxic backlinks you need to look at each of the links pointing to your website and find out where they're coming from. You can find a list of your backlinks in the Top Linking Sites Report in Google Search Console.
Toxic backlinks in SEO display signs of low quality and unnatural patterns that are used in an attempt to manipulate search engine rankings, including:
Links from websites that have been created for the sole purpose of linking out to other sites.
Links from websites that include outbound links to random sites on every web page.
Links from a large number of websites on fresh domains.
Links from content that is not topically relevant to the target page.
Links from duplicate content on other websites that are not marked with a canonical tag.
Links from websites that your site also links to (i.e., link exchange).

Links from websites that are not indexed in Google's search engine.

Links that are placed in blog comments.
Links that are placed in website footers or sidebars.
Links that include exact match keyword anchor text.

Links from sponsored content that are not labeled as sponsored

or nofollow.
Google states here: "Any links intended to manipulate PageRank or a site's ranking in Google search results may be considered part of a link scheme and a violation of Google's Webmaster Guidelines."
If you've been participating in link schemes, then you should work to fix these toxic backlinks as outlined below to protect your website from a manual or algorithm penalty.
How Do You Fix Toxic Backlinks?
1. Identify Your Toxic Backlinks
The first step for how to fix toxic backlinks is to identify the bad links pointing to your website.
You can do this manually by going to the "Links Report" menu of Google Search Console and clicking on the "Top Linking Sites" section to inspect each website that's linking to your site.
You can also do this step automatically by using an SEO auditing tool like Ahrefs, Moz, or Semrush. Each of these tools has a feature that flags links that fit their metrics as a toxic backlink.
2. Make a List of Toxic Backlinks to Fix
After you've scanned your site's backlink profile to find links that look toxic for SEO, the next step is to make a list of all of the links that look spammy (or URLs you created for link spamming purposes).
You can keep track of this list in an Excel file or Google Sheet or use the tagging and tracking features available in the various SEO auditing tools.
3. Send a Backlink Removal Request to the Website Owner
Google specifically states that if you've built bad links to your site through link schemes, then "First and foremost, we recommend that you remove as many spammy or low-quality links from the web as possible."
When submitting a disavow file (explained in the next step) Google wants to see in your reconsideration request that you have documented proof of taking this necessary step. So you should try to contact the website owners of the toxic backlinks and ask them to remove the link to your site while keeping a record of all correspondence.
4. Submit a Disavow File to Google
The next step for fixing your toxic backlinks is to use Google's Disavow Tool to identify URLs of the questionable pages or domains that link to your website so the search engine will ignore them.
Keep in mind that this is an advanced tool, and Google only recommends you disavow toxic backlinks if the following two things are true:
You have a considerable number of spammy, artificial, or low-quality links pointing to your site.
AND, The links have caused a manual action, or likely will cause a manual action, on your site.
If your backlinks fall into those two categories, then here are the steps for creating a submitting a proper disavow file as explained by Google:
Assemble your list of pages or domains to disavow in a text file that you will upload to Google.
Specify one URL or domain to disavow per line. You cannot disavow an entire subpath, such as example.com/en/.
To disavow a domain (or subdomain) prefix it with "domain:", for example: domain:example.com.
The file must be a text file encoded in UTF-8 or 7-bit ASCII.
The file name must end in .txt.
Go to the disavow links tool page.
Select the correct website property from the property list.
Click the button to upload your list.
Choose the disavow file from your local computer as directed.
Example Disavow File for Toxic Backlinks:
# One domain to disavow
domain:example.com

# Two pages to disavow
https://example.com/pagename/comments.html
https://example.com/blog/paid-links.html
If you used the Links Report in Google Search Console to find the toxic backlinks for your website, you can download the data from that report to speed up the process by clicking the export button. But make sure to remove any URLs from the downloaded file that you don't want to disavow.
5. Monitor Your Removal Request
As explained in a related post on how to remove bad backlinks, the last step is to monitor any responses you receive from the website owners and log the details.
If you're sending a reconsideration request to Google for a manual action penalty, then make sure to include as much information as possible in that review letter about the steps you took to fix your toxic backlinks, including the submission of the disavow file.
You will not receive any correspondence from Google about the status of your disavow file submission and it can take a few days to process and up to 2-3 months for you to start seeing results.
If the links you disavowed get removed from your website's backlink profile, then you should notice an increase in rankings or traffic to indicate that the file has been processed by Google.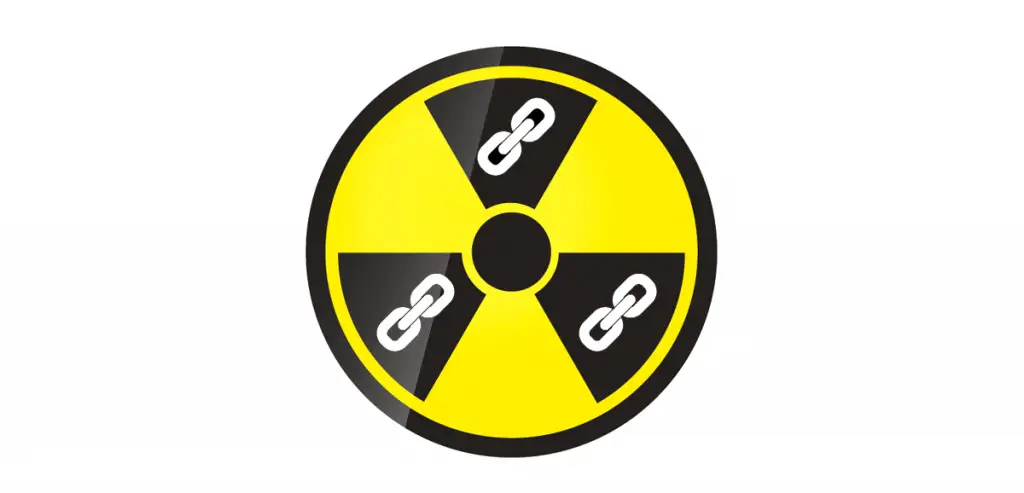 Toxic Backlinks Summary
I hope you enjoyed this guide on what are toxic backlinks.
As you discovered, a toxic link in SEO is one that meets certain patterns of being unnatural according to Google's Webmaster Guidelines. And if you have spammy or bad backlinks like these, then you should take the necessary steps for how to fix toxic backlinks to clean up your website's link profile.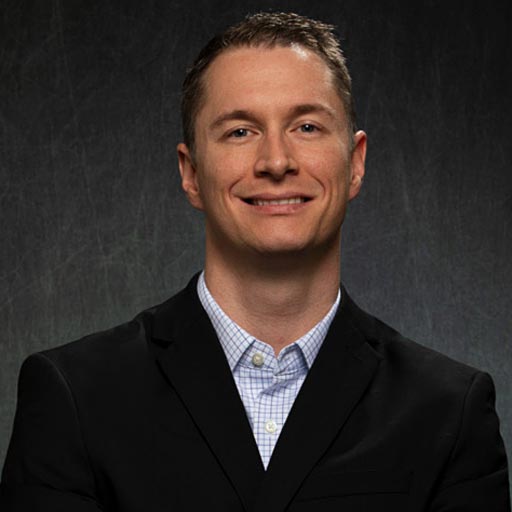 Stephen Hockman is an entrepreneur and founder of SEO Chatter. He specializes in search engine optimization and digital marketing and has been fascinated with SEO since 2005. His goal is to share the best tips and news about search engine marketing to help you get more website traffic.