In this article, we'll answer the question, "what are the best ways to get .edu and .gov backlinks?"
As you may know, getting .edu and .gov backlinks is considered a golden opportunity for quality backlinks because government and educational institutions have high domain authority and lots of incoming links of their own to increase the page authority for URLs that contain backlinks.
And more often than not, these types of backlinks are dofollow links, which means they're the highest quality backlinks you can get to pass PageRank to your website.
If you follow the tips below, you can obtain more links from authoritative websites with .edu and .gov extensions to help improve your search engine optimization (SEO) to get higher rankings on Google, Yahoo, and Bing.
What Is EDU and GOV Backlinks?
Edu and gov backlinks are links to your site from websites with .edu or .gov top-level domains (TLD). Backlinks from .edu and .gov websites often transfer high PageRank value for SEO because they're authoritative websites with a lot of quality incoming links.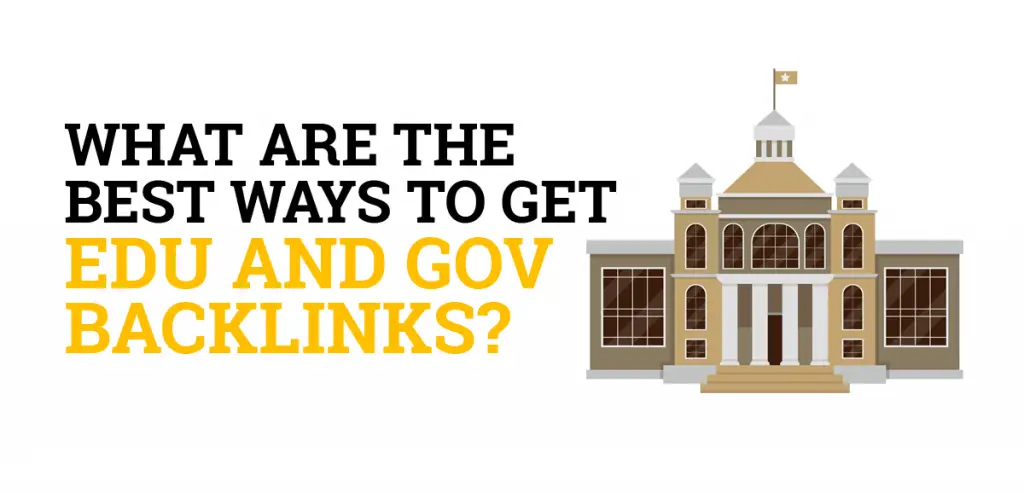 What Are the Best Ways to Get .EDU and .GOV Backlinks?
1. Pitch Your Business for .GOV Backlinks
The first way for how to get .GOV backlinks is to pitch your business to local government officials.
If your business has a local address, you can ask your local government to add a backlink to your website on the local business resources page of its .GOV site. These types of pages are used to bring awareness to local businesses for residents to get localized products and services.
2. Contact Students for .EDU Backlinks
An easy way to get backlinks from educational institutions is to contact students who write for a university newspaper. These newspapers are all online now and the students who work for these media outlets are always looking for good stories to cover and are typically on a tight deadline to get articles published.
You can pitch an idea to one of these university reporters that's related to your industry and get quoted in the article along with a free .edu backlink. Additionally, you can offer up good linkable resources for future articles the students maybe publish that are related to your niche.
3. Offer Local and Virtual Events
If you're wondering what are the best ways to get .edu and .gov backlinks at scale are, then offering a local or virtual event can be a good option.
Educational institutions and government websites are always posting events that can help improve the well-being of their students and local residents. And by creating an event like a workshop, open house, mentorship, or any other type of event that allows people to gather together in-person or virtually, you can get a backlink on .edu and .gov websites within your local area just by making them aware of it.
4. Join Career Fairs for .EDU and .GOV Backlinks
Joining career fairs is another way to build .gov and .edu backlinks very easily.
You can look for monthly career fair events happening in your local area to participate in and often get a backlink on the institution's website along with your brand name and contact information.
Note: After you're done reading this guide, you can check out these other two articles with even more ways for how to get EDU backlinks and how to get GOV backlinks that go beyond what's listed here.
5. Post Comments On University Blogs
Posting comments on blogs is probably the most common want to get .edu backlinks. There are still many university and college blogs that allow users to make comments, and you can post good comments along with a backlink to your website in the author field.
Try this advanced search operator in Google to find colleges and universities with blogs:
6. Create a Resource for Education and Government Sites
Most government and educational institutions have resource pages that include links to external resources that are helpful for residents and students. And you can typically find a niche relevant page to get listed on just by browsing through these types of websites.
After you find a good backlink opportunity on a .edu or .gov site, you need to make sure you have a highly relevant and quality piece of content to share with the site owner. You can then reach out to the webmaster using the tips in this other guide on how to ask for backlinks to increase your chances of getting the backlink placed on the resource page.
7. Submit a Scholarship for Backlinks
Colleges and universities are always accepting scholarships to help their students pay tuition. And you can use this to your advantage by offering a scholarship to students who are in financial need in exchange for a backlink.
The key for doing this type of scholarship link building for .edu backlinks is to create a real scholarship fund; not just a fake one that never pays out to the students. See this guide on the San Diego Foundation for tips on how to start a scholarship fund with all of the proper eligibility requirements.
After your scholarship is set up, you just have to contact as many colleges and universities as possible to get the word out about the scholarship to get backlinks to your website.
8. Share a Job Posting for Backlinks
Got a job you need to fill? Even if it's just part-time work or a freelance opportunity, you can still post about it on local government and education sites.
And don't forget about internships too. Current students and recent graduates are always on the lookout for good internships that can give them the skills they need to enter the workforce for their desired field.
These internships don't always have to be paid positions either. Getting real-life experience in exchange for valuable skills that can lead to career advancement can still draw qualified applicants for your business.
9. Interview a Professor
At many colleges and universities, the department head (or chair) often has influence over what content is included on the website for their academic department(s). And one of the best ways to get a backlink on a .edu site that's relevant to your website is to interview one of the professors from that department.
Three things can happen by following this link building strategy:
The department head may feature a link to your interview on the academic department's web page to promote recent news about a professor to attract more students.
Your article may get featured by the institution's marketing department in a press release and/or blog post on the main college website.
The alumni and/or institutional advancement departments may link to the article from their own websites and/or post about it in their alumni magazine.
10. Write Positively About a Politician
Another unique way to get .gov backlinks is to write positively about a local politician and post the article on your website. Then, send that URL to the local government or politician's office so they know it exists.
Politicians love to share articles that praise their policies and character and this link building strategy can work in your favor to acquire easy .gov backlinks for your website by using the power of flattery.
Are .EDU and .GOV Backlinks Good for SEO?
EDU and GOV backlinks are good for SEO because they can pass a high level of Google PageRank to improve your website's rankings in the search engine. However, an .edu or .gov backlink will only improve SEO if the linking page has its own incoming links.
As stated in this post on Digital Inspiration, Matt Cutts said: "[websites] don't get any PageRank boost from having an .edu link or .gov link automatically. If you get an .edu link and no one is linking to that .edu page, you're not going to get any PageRank at all because that .edu page doesn't have any PageRank." John Mueller echoed something similar: "[Google will] generally treat all links the same – be it from .gov or .edu or .info sites."
Therefore, you should aim to get a link on a .edu or .gov URL that has its own backlinks coming to it; not some obscure page that has no external mentions.
As a side note, you may want to use these free backlink analysis tools to scan your competitor's websites to find out which .edu and .gov links they've received. This can help narrow down your best opportunities using these SEO strategies.
Best Ways to Get .EDU and .GOV Backlinks Summary
I hope you enjoyed this guide answering the question about what are the best ways to get .edu and .gov backlinks.
As you discovered, there are many ways for getting .edu and .gov backlinks that don't take much effort. And by thinking outside the box with your link building campaign, you can more easily obtain links from government and educational institutions with high domain authority to improve your website's SEO rankings and traffic.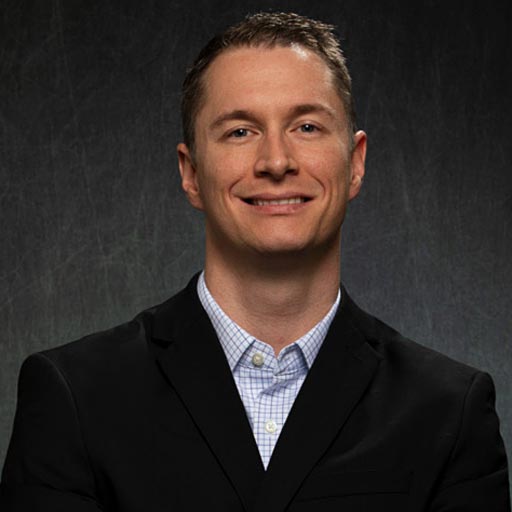 Stephen Hockman is an entrepreneur and founder of SEO Chatter. He specializes in search engine optimization and digital marketing and has been fascinated with SEO since 2005. His goal is to share the best tips and news about search engine marketing to help you get more website traffic.