In this article, we'll answer the question, "what are contextual backlinks?"
But you'll get more than just the definition of contextual backlinks.
You'll also see examples of contextual backlinks, learn about the different link types, understand the benefits they have for search engine optimization (SEO), and get tips on how to create contextual backlinks for your website.
In the world of SEO, backlinks are crucial to ranking at the top of the search engine results page (SERPs) in Google, Yahoo, and Bing for some competitive keywords. And a contextual backlink can help you achieve those important positions for your business.
What Are Contextual Backlinks?
Contextual backlinks are links placed within the body of text on a website as opposed to being placed within the header or footer. A contextual backlink includes optimized anchor text to help a user understand the context of the link and to improve keyword rankings for SEO.
Contextual Backlink Examples
There are two examples of contextual backlinks based on where the link is located: on your website or another site. Below are examples of both types of contextual backlinks.
Outbound Contextual Backlinks: These are links in your website content that serve as backlinks for another website. For example, here is a contextual backlink for Google's Webmaster Guidelines.
Inbound Contextual Backlinks: These are links in the content on other sites that count as backlinks for your website. For example, here is a screenshot below of a contextual backlink for this website that leads to the homepage.
Are Contextual Backlinks Good?
Contextual backlinks are good because these links can improve your search engine rankings for specific keywords. A contextual backlink is considered to be the most valuable link building strategy in the SEO community; however, the effectiveness depends on the quality of the backlinks the page possesses and its traffic.
In general, contextual backlinks are thought to be more effective than other types of backlinks like blog comments, web 2.0 links, and naked URL links, so they're worth trying to get if you're looking to improve your website's SEO performance. You can also check out this guide on anchor text optimization to get a good ratio for building these types of links.
Types Of Contextual Backlinks
Natural Backlinks
Natural backlinks are links that are acquired organically. A good example of this is editorial links that mention your brand or a specific article on your website with a link to it. You did nothing to get this link and it happened naturally for your website.
Link Insertions
A link insertion is the process of contacting a site owner and asking if they can add a hyperlink to a published piece of content to provide more context and reference for the reader. This type of contextual backlink is generally thought to be the most effective strategy for SEO when the linking page has a large number of quality backlinks itself, which will help it pass a higher level of PageRank to your website.
When used correctly, link insertions can help improve a website's search engine ranking for specific keywords by increasing its topical relevance score.
New Post For Target Website
Creating a new post for a target website is another beneficial form of contextual link building, but it might take some time to see the results if indexing is delayed or the post doesn't receive any incoming backlinks of its own.
To create this type of backlink, you simply need to publish a new blog post on the target website that includes a contextual backlink to the target website. This approach can be beneficial for promoting a new product or service or increasing awareness for a certain web page on your site.
Benefits of Contextual Backlinks
Increased PageRank Authority
A contextual backlink can help to boost your website's PageRank authority on both the domain and individual page levels. This means that your site and content will be seen as more authoritative and trustworthy by Google's algorithm due to increased votes (i.e. backlinks).
Higher Keyword Rankings
Contextual backlinks help to improve your site's keyword rankings on a page-by-page level. When you have incoming links from other web pages on the Internet that have a high amount of PageRank, it tells Google that your site is also worth ranking higher, and as a result, you can see an increase in your SERP positions for the keywords in the anchor text of those contextual backlinks.
More Referral Traffic
Contextual backlinks can also help to generate more referral traffic to your site. When other sites link to yours in the content, it tells users that your web pages are also valuable and worth sharing, resulting in more visitors coming to your site through that backlink as referral traffic.
Better Brand Awareness
Contextual backlinks can help to improve your brand awareness. When other sites link to yours, it tells potential customers that you're a trusted source of information, and as a result, you may see an increase in brand loyalty and sales.
Faster Web Page Indexing
Contextual backlinks can also help speed up the web page indexing process for your content. When Google's web crawler finds links to your URLs on other sites, it will crawl them and assess them for quicker indexing in the search engine.
How to Get Contextual Backlinks
Use Manual Outreach
The best way for building contextual links is to use manual outreach. This involves finding sites related to your own niche and reaching out to them with an offer to contribute content or to get a link insertion as a relevant source for the readers. You can find potential targets using search engines, directories, and other online services.
Get Contextual Backlinks with Guest Blogging
Guest blogging involves writing content for another site and including a link back to your website in the article. When choosing a site to contribute to, make sure it's related to your own website and has high rankings in search engines. If none of the content is ranking in the top 10 positions on Google, then the site may be a poor quality site and/or penalized. You don't want bad backlinks linking to your site because it can lower your rankings in the search engine.
Try Broken Link Building
Broken link building involves finding websites with broken links and emailing the webmaster asking them to replace the link with one of your own. This can be a time-consuming process, but it can be very effective if done correctly.
Create Guestographics for Backlinks
Another great way to get contextual backlinks is by creating guestographics. This involves creating an infographic based on the content you find on a high ranking web page. You then reach out to the site owner and ask if they'll post the infographic on their site with a contextual backlink to one of your web pages. See this guide on how to get backlinks with infographics for more details and tips.
Publish a Research Article
You can also try publishing research articles. This strategy involves writing in-depth articles about a specific topic and getting organic contextual links as a result of that effort.
Get Interviewed
An easy way to get contextual links is by getting interviewed. This involves contacting journalists or bloggers interested in your field of expertise and offering them to interview you. When the interview is published, make sure the host includes a contextual backlink instead of just a naked URL link to your website.
Build Your Own Web 2.0 Site
This strategy is considered to be a grey hat SEO technique when you do it in a spammy way. However, if you build a high quality Web 2.0 site for your brand as explained here: how to create web 2.0 backlinks, then it can work as an effective way to build contextual backlinks for your website.
What Is a Dofollow Contextual Backlink?
Dofollow contextual backlinks are links embedded in the content of a website without a rel=nofollow HTML tag. Search engines see dofollow backlinks as more valuable than nofollow links because they pass PageRank value to the target site for SEO purposes.
Are Editorial Contextual Links Worth It?
Editorial contextual links are worth it because these backlinks often have a high level of trust and PageRank that can be passed to your website. Also, editorial contextual links are often surrounded by topically relevant text which can help search engine crawlers understand the context of the backlink without being keyword optimized.
Contextual Backlinks Summary
I hope you enjoyed this guide answering the question about what are contextual backlinks.
As you discovered, contextual backlinks are an essential part of any SEO strategy. They not only help to improve your website's authority and credibility, but they also play a role in driving traffic and improving your search engine rankings in Google, Yahoo, and Bing.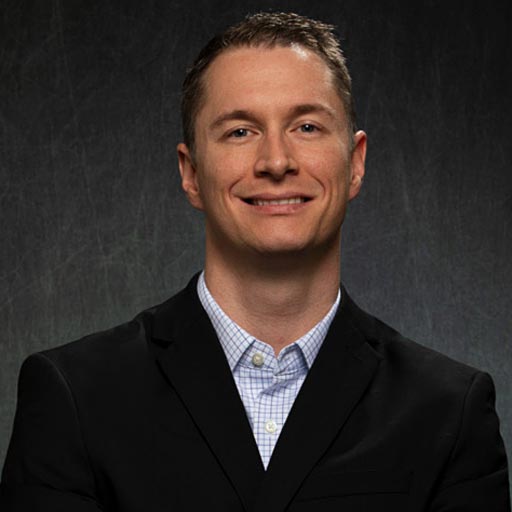 Stephen Hockman is an entrepreneur and founder of SEO Chatter. He specializes in search engine optimization and digital marketing and has been fascinated with SEO since 2005. His goal is to share the best tips and news about search engine marketing to help you get more website traffic.