In this social media link building guide, you'll find 32 places you can create backlinks to your website.
In particular, you'll discover the top places you can put a backlink on Facebook, Instagram, LinkedIn, Medium, Quora, Pinterest, Reddit, Twitter, and YouTube.
As mentioned in this other article on the meaning behind social media backlinks, social media marketing can help search engine optimization (SEO) both directly and indirectly to increase your website's rankings in search engines like Google, Yahoo, and Bing.
Several case studies prove the positive impact social media links can have on low competition keyword rankings; however, social media link building can also help with high competition keywords by boosting content visibility to other site owners.
That, in turn, can generate more opportunities to get high quality backlinks from other websites to improve domain authority and PageRank score for your content. So focusing on the link building tips for social media below can help you in more ways than one.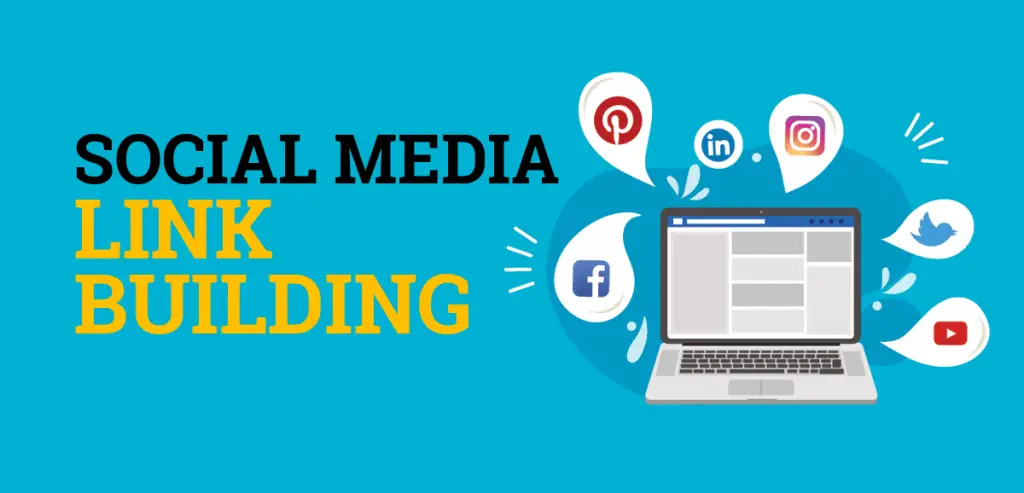 Social Media Link Building Guide
Facebook Link Building
Personal Facebook Profile Bio Section
Personal Facebook profiles include an intro (or bio) section on the main profile with a limit of 101 characters. Not many people know this, but you can put a URL in this box that turns into a backlink to your website from Facebook's social media marketing platform.
Facebook Business Page Contact Info
In the About section of your Facebook Business page, there's a Contact Information section that gives you an opportunity to add a backlink for social media link building.
Facebook Posts
Facebook posts allow you to insert backlinks in two ways:
Link in the status update: Putting your link within the first sentence will give it the most visiblity to other users.
Link in a photo caption: Photo descriptions can also include backlinks.
Facebook Comments
If you want to increase exposure for your site outside of the main Facebook post, you can also create a backlink in Facebook comments. You can add your website URL when leaving a comment on someone else's post and even on your own posts.
(See this guide for more details on Facebook backlinks.)
Instagram Link Building
Instagram Bio
You can put a link in your Instagram bio through the website field. This is the only place to add organic backlinks for your website unless you create a promoted post or IGTV description as mentioned below.
Promoted Instagram Posts
On Instagram, you can pay to promote your posts to target a specific audience. Promoted posts also give you the ability to include a backlink in the description that is clickable for users to visit your site.
IGTV Descriptions
Another way to use social media link building on Instagram is inside the description of your IGTV videos. There's a 2200 character limit for this field and placing your backlink close to the beginning is better for visibility and clicks.
LinkedIn Link Building
Personal LinkedIn Profile Website URL
On personal LinkedIn profiles, you can place a backlink in the website URL section. This will help you get quality backlinks for your brand and drive targeted traffic to your site.
Company Page LinkedIn Profile Website URL
If you have a company page on LinkedIn, then you can also put a backlink in its website URL section for both search engine optimization and brand visibility purposes.
LinkedIn Posts
LinkedIn posts are a great way to build your credibility and authority in your niche. But even better, LinkedIn allows you to put a link in the post itself.
LinkedIn Comments
LinkedIn comments are another area for social media link building. You can comment on other people's posts and articles on LinkedIn while dropping a hyperlink back to your site to generate more backlinks.
LinkedIn Articles
LinkedIn has a special feature called "articles" that are a piece of long-form content, similar to a blog post, that you can create on the platform. It's also a great place to put backlinks for link building on social media.
To use this feature, all you have to do is choose "write article" under the "start post" field. It's next to the "event" button. Inside this article, you can add hyperlinks to your website just like you would on any blog post.
(See this guide for more details on LinkedIn backlinks and this other page to learn how to do better LinkedIn SEO.)
Medium Link Building
Medium Profile Description
If you have a Medium account, you can put a backlink to your website in the profile description on this social media marketing platform. You only have 80 characters for this field and it's best to put the link at the end of the description for SEO purposes.
Medium Posts
Medium posts are another place to put backlinks. Medium has a high domain authority and is one of the most popular websites on the Internet. Therefore, it's common for a Medium post to rank within the top 10 positions on Google for high competition keywords. And if your post includes a link back to your website, it can help improve the SEO performance for that URL.
(See this guide for more details on Medium backlinks and this other page to learn how to do better Medium SEO.)
Quora Link Building
Quora Personal Profile Bio
You can add a hyperlink on your personal Quora profile bio by selecting a piece of text and clicking on the "Aa" icon to bring up the text editor. Then click on the link icon to insert a backlink to your website.
Quora Business Profile
Business profiles require a URL when applying for a Business account. After your account gets approved, the link will instantly appear on your Business profile.
Quora Answers
Each time you write an answer to a question on Quora, you can add a backlink to any website. Plus, you can make them any type of link you want: branded anchors, naked URLs, or contextual backlinks
Quora Spaces
A Quora Space allows you to curate content around specific topics of interest. And in each new post, you can add backlinks for link building.
(See this guide for more details on Quora backlinks and this other page to learn how to do better Quora SEO.)
Pinterest Link Building
Pinterest Profile Website URL
Your Pinterest profile is a great place to put a backlink to your website. You can do this by adding a link in the Website URL section.
Pinterest Pins
Creating Pinterest pins is another popular social media link building strategy. With every pin you create, you get to add a URL for the target site.
To get the most out of this link building method, make sure to create an eye-catching image that attracts people and a compelling description that encourages clicks through to your website. This will cause more people on the Pinterest platform to re-pin your URL to increase the number of organic backlinks on the platform.
(See this guide for more details on Pinterest backlinks and this other page to learn how to do better Pinterest SEO.)
Reddit Link Building
Public Reddit Comments
You can add links in the comments of subreddits; however, you must be careful with this type of social media link building because Reddit moderators are notorious for deleting these types of links when they appear to be spam. So only add a link if it adds to the conversation.
Also, links in Reddit comments will start out as nofollow links. But over time, if that post reaches a certain level of Karma or upvotes (the exact number is unknown), it can turn into a dofollow link to pass a higher PageRank value.
Shared Link Posts
Reddit has a feature where you can share direct link posts. And if you can share a link like this in a popular subreddit that gets a lot of comments and upvotes, it can become a great traffic-generating hyperlink for your website.
Your Own Subreddit Posts
After your Reddit account reaches 30 days old, you can create your own subreddit. And inside this subreddit, you can post as many backlinks as you want. The best method here is to create long-form posts that include your hyperlink, which is the perfect type of content to get indexed in Google.
(See this guide for more details on Reddit backlinks and this other page to learn how to do better Reddit SEO.)
Twitter Link Building
Twitter Profile Description
When you set up your Twitter profile, there's a 160 character space for you to describe yourself. And it's a great place to use for social media link building because you can put a backlink to your website that's clickable for everyone who visits your profile.
Twitter Profile Website Field
The website field on your Twitter profile is another location to put a backlink to your site. Use this field wisely, as it will only allow one link, and don't use the same link as you put in your Twitter profile description.
Tweets
When writing a tweet, you can include a link to your website in the body of the tweet. You can also add a link in tweet replys.
Tweets are indexed by Google which helps to improve the SEO value of your hyperlink with this type of link building on social media.
(See these other guides on Twitter SEO and Twitter backlinks for more tips using this platform.)
YouTube Link Building
YouTube Profile Links
YouTube profiles have a location where you can add a number of different links, with one being a backlink to your website.
YouTube Channel Banner Links
If you have a YouTube channel, you can link your website in the banner area. Under Customize Channel > Basic Info, you'll see a section for "Links". This is where you'll put your hyperlink which will then appear as a button over your YouTube channel art banner.
YouTube Video Descriptions
YouTube videos descriptions are an easy place to put links and you can put as many as you'd like as long as you don't exceed the 5,000 characters (about 800 words).
It's also a good idea to surround your backlinks with relevant keywords to help improve the topical relevance of the links for SEO.
YouTube Comments
Commenting on your own videos and other people's videos is another place you can use for social media link building. And if your comments are helpful for other users, then it can be a powerful way to drive targeted traffic back to a specific page on your website.
YouTube Cards
YouTube Cards are clickable call-to-actions (CTAs) that take viewers to another video, channel, or website. And you can use this feature for link building by adding links on your own videos that lead back to your site.
However, the YouTube Card feature is only available to channels that are signed up for the YouTube Partner Program. Also, you can only link out to the website connected with your account; not any site on the Internet.
YouTube End Screens
YouTube also has a feature called End Screens that appears in the last 5-20 seconds of a video. This is another place you can use for link building by adding your website's hyperlink to one of the end screen placeholders. However, just like the YouTube Cards feature, only channels in the YouTube Partner Program can link out to other websites in an end screen, and the site must be connected to the account.
Now, if you're looking for tips on how to create backlinks for YouTube videos to increase their rankings in Google's search results, then give that linked guide a read. Or go to this page to learn more about what are YouTube backlinks.
Social Media Link Building Summary
I hope you enjoyed this social media link building guide.
As you discovered, there are numerous methods you can use social media marketing to build backlinks to your website to help SEO both directly and indirectly. And when you make this type of link building part of your long-term digital marketing strategy, you can experience an increase in your brand's visibility and website rankings in search engines like Google, Yahoo, and Bing as other site owners start linking to your quality content.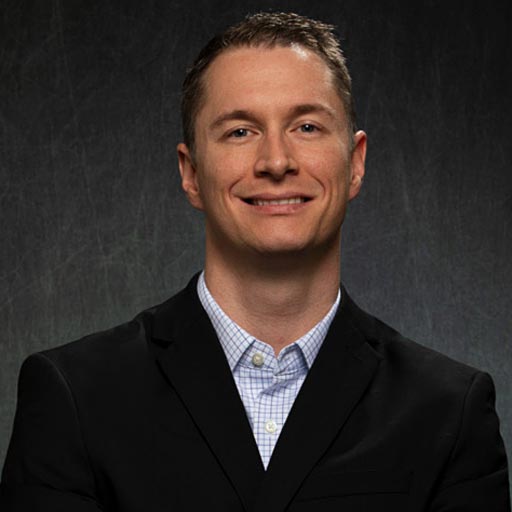 Stephen Hockman is an entrepreneur and founder of SEO Chatter. He specializes in search engine optimization and digital marketing and has been fascinated with SEO since 2005. His goal is to share the best tips and news about search engine marketing to help you get more website traffic.