This guide explains search engine visibility.
Below, you'll find out what is search engine visibility, how it's calculated, and why it's important for search engine optimization (SEO). You'll also find a list of tools you can use to check the visibility score for a website in search engines like Google, Yahoo, and Bing as well as a list of methods for increasing the visibility on search engines.
By the end of this page, you'll understand the definition and core concepts of keyword search visibility and indexing in digital marketing.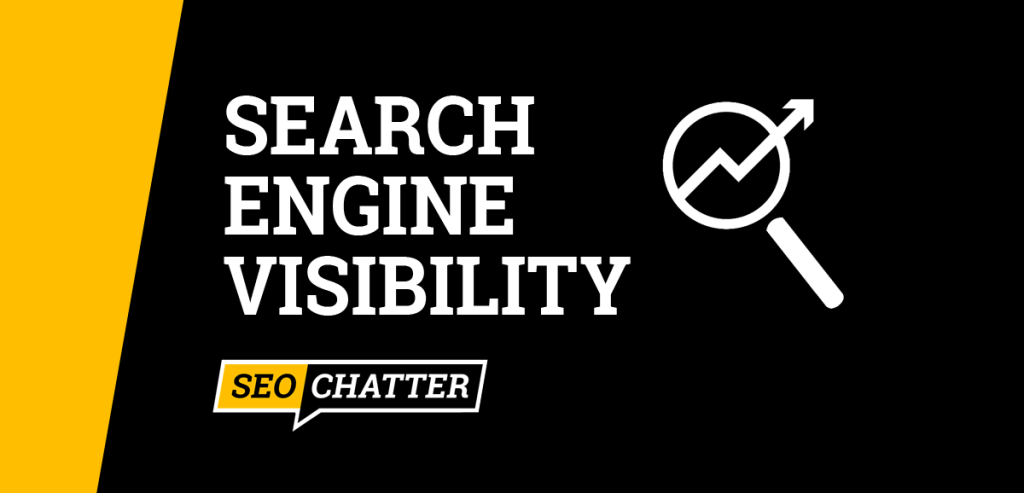 What Is Search Engine Visibility?
Search engine visibility is the total share of visibility a website receives in the organic search results based on the number of impressions the website gets for a set of keywords. Search engine visibility scores are measured on a scale between 0 to 100.
How Search Engine Visibility Is Calculated
Search engine visibility is calculated by giving each tracked keyword a certain number of points according to its organic ranking position in the SERPs, average search volume, and estimated click-through rate (CTR). This ensures that all keywords are appropriately weighted in the search visibility score.
For example, the list below includes sample adjusting factors that a search engine visibility tracking tool would use for more accurate measurement:
Positions 1-3 = 1
Positions 4-5 = 0.8
Positions 6-7 = 0.7
Positions 8-10 = 0.5
Positions 11-20 = 0.2
Positions 20-50 = 0.1
Positions 50-100 = 0.0
Why Is Search Visibility Important?
Search engine visibility is important because it gives you insight into the total visibility of a website in the search engine results pages (SERPs). The higher the percentage of search engine visibility, the more users will see your domain for relevant keywords.
Tracking visibility on search engines helps you measure the success of organic search marketing campaigns. If search visibility increases, then you know the website is gaining organic keyword positions in the SERPs. If visibility decreases, then the SEO strategy needs to be improved.
Establishing strong search engine visibility in the organic search results is important for the long-term success of an online business. The more visibility the website has, the more chances it can rank in natural search to bring in new visitors to increase leads, customers, and sales.
Search engine visibility is also beneficial for comparing your website against the competitors more accurately. For example, let's say your website has 2 keywords ranking in the #1 and #50 positions. And a competitor is ranking for both of those same keywords at position #25. The average keyword position would be 25 for each website; however, your website would have a higher percentage of search visibility because it receives more total organic impressions due to the search volume of the #1 ranking keyword.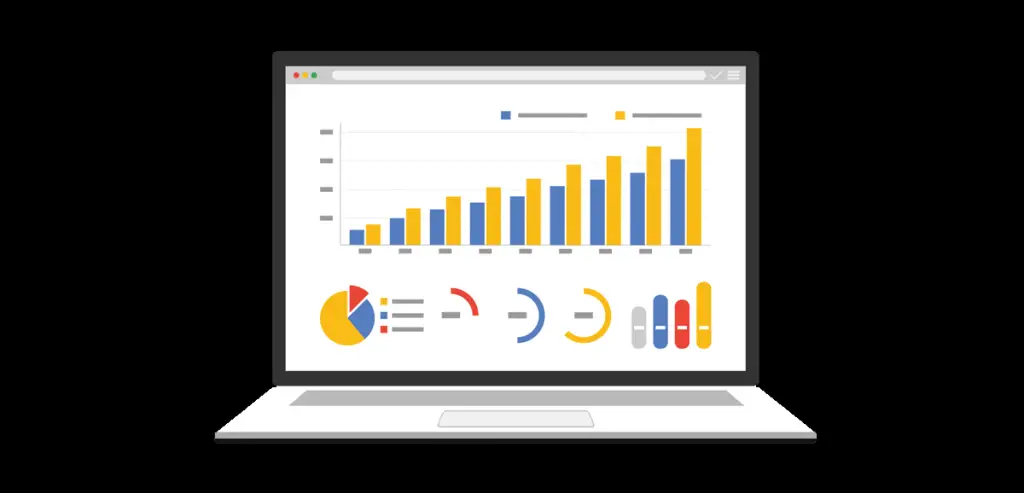 How to Check Search Engine Visibility
Search engine visibility can be checked by using an organic ranking analysis tool to measure the total visibility of a website on search engines like Google, Yahoo, and Bing. Below is a list of good tools for checking organic search visibility followed by tips on how to improve search visibility for your website.
SISTRIX
SISTRIX is an all-in-one SEO software for checking and improving website visibility on search engines. You can check the SISTRIX Visibility Index for any domain with its free visibility check tool or pay for a monthly subscription to get access to all of the SEO services.
Semrush
Semrush has two tools for checking search visibility. The Position Tracking tool lets you check daily organic rankings for a set of keywords to measure the total visibility score of a website as it gains or loses ranking positions. The Domain Overview tool allows you to analyze competitor sites by viewing the organic position distribution for ranking keywords. The visibility scale ranges between 0-100% and distributes keywords into 5 position clusters: 1-3, 4-10, 11-20, 21-50, and 51-100.
SE Ranking
SE Ranking allows you to check any site's visibility on search engines by manually entering a list of keywords and then selecting the search engines you want to track.
Serpstat
Serpstat can give you a complete picture of a website in a single report, including search engine visibility, estimated traffic, organic keyword positions, and other performance dynamics.
SERPWatcher
SERPWatcher is a rank tracking tool with a free trial that allows you to manually track keywords for any website. It has its own proprietary Performance Index (PI) feature that measures ranking performance in Google based on actual positions of the website and search volumes of all tracked keywords. The PI scale ranges from 0 to 100 with higher scores indicating better search visibility for your site. You can read my full SERPWatcher review to find out more about this tool.
Moz
Moz reports a search visibility score but it does so differently than the other tools listed above. Instead of calculating visibility based on the combination of organic keyword ranking positions, estimated search volume, and click-through rate (CTR), Moz just uses the percentage of clicks it estimates your website receives based on the ranking positions across all keywords. You can try free SEO tools by Moz to get a feel for how it works.
Ways to Increase Search Visibility
Increase Visibility for Low-Ranking Pages
The best way to increase search engine visibility is to focus on improving web pages that are ranking low on Google, Yahoo, and Bing. Updating and better optimizing a page that's ranking in positions 20-100 for its target keywords can help boost the total visibility percentage for a website with less effort than trying to move a URL from position 5 to 1 in the SERPs. See this related guide on how to check keyword ranking in Google to find these types of pages to improve.
Improve Title Tags for CTR
Another method you can use to increase organic visibility for a website is to improve the title tags to get higher click-through rates (CTR) in the search engines. As the CTR for your pages increases, the ranking algorithms will begin testing your URL at higher ranking positions to find out if users truly prefer your content over the competition. If so, then your web page can increase in both visibility and clicks.
To improve your title tags for CTR, you should include your main keyword at the start of the page title tag (also known as the meta title tag). Additionally, you can make your titles more click-worthy by adding numbers, posing a question, eliciting an emotion, offering a solution, and generating curiosity to encourage the click.
Improve On-Page Search Engine Optimization
On-page search engine optimization is a powerful way to increase search visibility for any web page. Essentially, there are specific areas you can add your target keywords on the page and within the HTML code to give search engine crawlers the signals they need to better index and rank your content for relevant queries in the SERPs. See this related guide on keyword prominence to get a list of the top places you can optimize content for on-page SEO.
Add More Relevant Keywords
If your website is connected to Google Search Console, then you can find more relevant keywords to add to your web pages to increase visibility on the search engines. Inside Google Search Console, you can filter the Search Results Performance data by individual URLs. Then, click on the "Queries" tab to find out all of the keywords the URL is getting impressions for in the SERPs. Any keywords listed that you're not using on the page should be added to the content to increase relevancy and organic rankings in the search engines.
Create More Internal Links
Another simple strategy you can use to improve website visibility in search engines is to add more internal links to the pages you want to increase keyword rankings. Google has confirmed that the more times you link internally to a page, the more important you're telling the search engine crawler it is for your users. Therefore, more internal links a page receives with keyword-optimized text can help boost its rankings and visibility in the SERPs which can then lead to getting more organic links.
Add Structured Data for More Search Visibility
Structured data is a standardized format for providing information about a page and classifying the page content. By adding structured data through schema markup, you can help Google's algorithm understand the content better and give it the information it needs to create rich results for your listings in the SERPs. See this related guide about what is organic search to see all the different ways Google can display your content in the SERPs to increase visibility for the website.
Publish More Content
Another simple way to increase search engine visibility is to publish more content. A website that has 100 indexed web pages, for example, will typically have a higher visibility score than a site that only has 10 pages. Every page you publish gives a new opportunity to target SEO keywords that can deliver more organic traffic to your site.
Target Long-Tail SEO Keywords
Long-tail keywords are search terms with 4 or more words in them. And these types of keywords are better for SEO traffic because the competition is typically lower and conversion rates are much higher than short-tail keywords. Plus, it's estimated that 70% of all search queries include long-tail keywords, so you can capture more market share by using this method. See this related guide on long-tail vs short-tail keywords for more details.
Update Old Content In Search
As your content becomes stale, it can lose visibility in the SERPs. Some search queries, in particular, require up-to-date content based on Google's Query Deserves Freshness (QDF) ranking signal. And if your page has outdated information, then it won't rank as high in the SERPs. Therefore, you should update old content on a routine basis by adding fresh details, improving on-page SEO, including more relevant keywords, and inserting missing structured data.
Build High-Quality Backlinks
The number and quality of backlinks pointing to your website and individual web pages can influence the ranking positions in the search engines. Google's algorithm uses off-page SEO signals like backlinks to help determine which pages have the most expertise, authority, and trust for a particular topic. Therefore, adding more high quality backlinks to your site and specific web pages can help increase the search visibility for that content. See this related guide on how to get high quality backlinks for a list of ideas and tips for organic link building.
Search Engine Visibility Summary
I hope you enjoyed this guide about search engine visibility.
As you discovered, search visibility refers to the total share of visibility a website receives in the organic search results based on the number of impressions the site gets for a set of keywords. Visibility on search engines can be measured using specific SEO tools and the visibility score for a website can be improved in search engines like Google, Yahoo, and Bing using both on-page and off-page optimizations.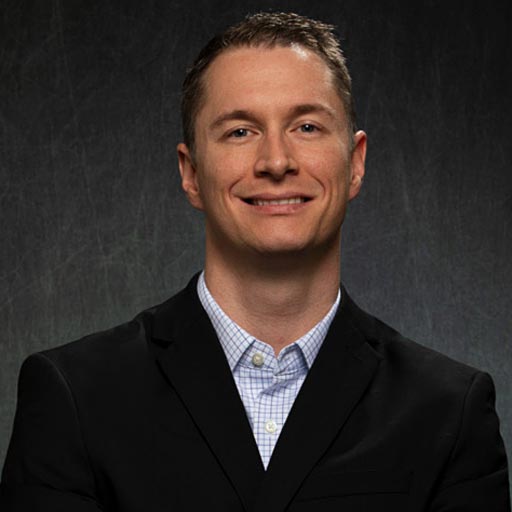 Stephen Hockman is an entrepreneur and founder of SEO Chatter. He specializes in search engine optimization and digital marketing and has been fascinated with SEO since 2005. His goal is to share the best tips and news about search engine marketing to help you get more website traffic.