"Words will always retain their power. Words offer the means to meaning, and for those who will listen, the enunciation of truth."

V for Vendetta
A common trap that comes up often for newer SEOs is the quest for the ultimate SEO tool, the one that's going to give you "all the relevant keywords" you need for any site optimization project.
The reality is that when it comes to any of the major SEO keyword tools available on the market, the basics are typically there.
You can use Ahrefs, Semrush, Ubersuggest, or any other popular tool to put in a keyword to get a list of terms and phrases it came up with as "relevant" to your original target phrase. You'll also get dished up a general search volume for the month. 
But there are several ways that simply exporting that keyword list could lead to disappointment for both you and your client's SEO project if you do commercial work.
Instead, you should learn how to approach keywords from a more holistic perspective.
It's About The (User) Journey More Than The Destination
While some SEO terms you find during keyword research may be relevant in some way to the original term, they may not actually be relevant to your target client/purchaser's "user journey". 
The term is actually relevant to your product or service, but the person may just be interested in figuring out "their problem" and not being HARD SOLD on your product/service right now. So your content could be misaligned with the INTENT of the traffic behind the query. 
Generally speaking, when people are on the path to purchase a product or service, they start their "user journey" with a problem they want a solution for, such as "causes for ringing in your ears". 
The first step is then to start searching for answers based on that problem. 
A person will typically look for others with similar experiences and authority resources on the subject to determine potential causes. As they do this type of investigation, they're moving down the sales funnel, finding specific causes for that ringing they hear, and associated cures.

They'll also be exploring the upsides and downsides of those various cures or remedies. 
Once they're fairly sure they understand the product needed, then they become transactional, looking up reviews and pricing to compare similar brands offering similar products.
Lastly, they're wanting to get connected to the buying process, either in person, by phone, or online.
If your keyword research lumps all of the "relevant keywords" you have for this entire process, it's likely you're going to miss opportunities to craft the right content and messaging for the right person at the right time.
It can also make it harder to rank in the search engines for a particular search query because your content is too broad and not narrowly defined. Trying to answer any and all questions and solutions about a topic on a single page is not the best route to take for satisfying search intent.
A better strategy would be to create individualized web pages for each part of the user journey to perfectly match the search intent for the target user.
Here are three separate web page examples:
Causes for ringing in your ears (Pain/Problem Aware)
How to stop ringing in the ears (Solution Aware)
Best products for ringing in the ears (Provider Aware)
Beware of Non-Sequiturs and False Positive Keywords
The intent of a person searching for that query or phrase may not actually align with the product or service you're trying to promote. The term could actually be a "false positive", a term that APPEARS related, but is actually connected to a completely different experience.
A keyword that appears to have a much higher than the median amount of traffic could, in fact, be conflating two different product or service groups.
A great example would be the keyword "air conditioning" which has a mixture of results in the SERPs, including air conditioning units for sale, air conditioning repair services, and educational guides on the topic of air conditioning.
How To Adapt Your Keyword Research Process for User Intent
I'm not suggesting that you don't use tools to make the keyword research process easier or to support your instincts with verifiable data but to take things to the next step you have to take two additional steps. 
First, you need to actually Google each keyword phrase on both a Desktop and a mobile device. You need to see how Google has modified the results to tailor to their understanding of the user journey.
The existence of a "Featured Snippet" generally suggests that Google believes these searchers are looking for more information. A "Map Result" would indicate a strong geographic element. A "Video Snippet" would suggest searchers want even more detail and explanation beyond just text.
You need to take these factors into account when you craft your content plan because you may end up not just changing your text but also your content type to optimize for particular search intent. 
Google is a fantastic SEO tool to uncover the correct search intent for your target keywords.
"Change your research, the docs and reports you make. Do NOT just include Term, Volume & CPC!"

Lyndon DA on Twitter
Include:
Primary term(s)
Term group
Intent of each term
Intent triggers (or if implied)
Journey stage
Synonymous words/phrases
Terms that make a difference (or not)
Terms to avoid
When you export a keyword list you need to add some additional columns before you start writing the content.
At the very least you should try to capture the "intent" of the keyword and where they are in relation to purchasing your product or service. This is going to help you better segment the content you're planning, so you're not just hitting the "top of the funnel" or the "middle of the funnel" or "bottom of the funnel" with your content.
Audience Matters: Who Is Buying This Thing?
Beyond the tips mentioned above, you should also be communicating with your client and/or salesperson if you're doing keyword research in a commercial capacity to understand who it is that is making the purchase.

How you would support a chief financial officer on the path to buying SEO software is very different from how you would support an account executive who has to convince the CFO.
You may need to include downloadables that help support the decision to purchase your tool to solve a specific use case or a video tutorial that walks through exactly how you solve the problem for the person.
At the end of the day, SEOs need to treat individual keywords with more attention, stop relying on automated tools to do all the heavy lifting, and adapt a better thought-out strategy to capture higher rankings and revenue more effectively.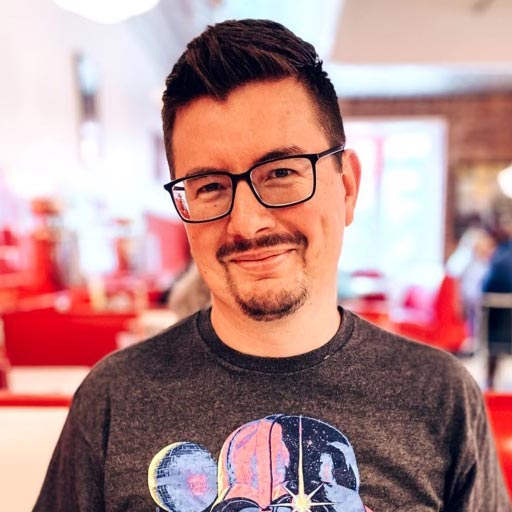 Jeremy Rivera is the founder of SEO Arcade, a keyword forecasting tool, and a 12+ year veteran of the SEO industry, having worked with Raven Tools, Tapclicks, and hundreds of businesses from enterprise to mom-and-pop shops.