This search engine optimization (SEO) guide explains how to use keyword prominence in SEO.
Below, you'll find a list of tips to improve your website's organic rankings and traffic based on keyword prominence best practices in digital marketing.
There's also a section with additional resources that explain more about the fundamentals of keyword prominence to help you create the most effective search engine optimization strategy.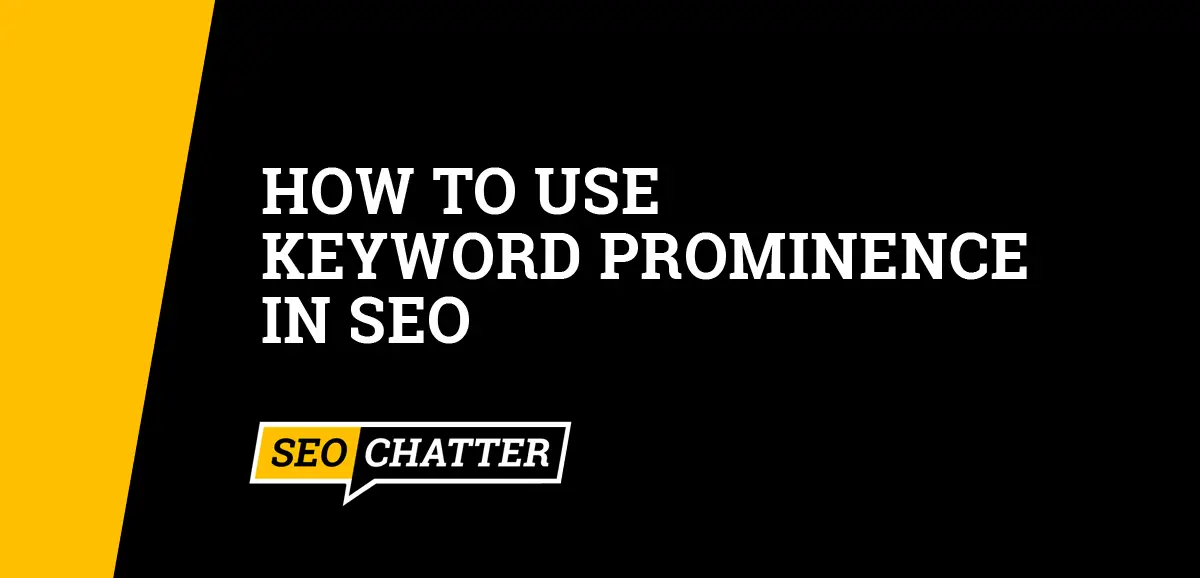 How to Use Keyword Prominence In SEO
1. Front-Load the Page Title With Keywords 
Keyword prominence begins with the strategic placement of keywords in essential locations, such as the page title.
For example, if your target keyword is "SEO strategies", a front-loaded title could be "SEO Strategies: 10 Proven Techniques." This ensures search engines can easily identify and prioritize the primary focus of the content, increasing its chances of ranking higher in the search engine results pages (SERPs).
Front-loading keywords in the page title also improves user experience. For instance, a user searching for "link building techniques" would likely click on a title like "Link Building Techniques: A Comprehensive Guide" rather than "A Comprehensive Guide to SEO Success: Link Building Techniques."
Following this concise approach for page titles increases click-through rates and drives more organic traffic to your website.
2. Put Keywords In the Meta Description 
The next step for using keyword prominence is in the meta descriptions. A meta description is a brief summary of the web page content that appears below the title in search engine results. Including your primary keyword in the meta description helps search engines understand the relevance of your page and can contribute to improved click-through rates.
For example, if your primary keyword is "SEO best practices", then a good meta description might be: "Master SEO best practices with our comprehensive guide and elevate your website's search engine rankings."
By incorporating the keyword prominently in the meta description, you emphasize the page's relevance and increase the likelihood of attracting organic clicks from search engine users interested in enhancing their SEO performance.
3. Optimize the H1 Tag for SEO
Another best practice for keyword prominence is to optimize the H1 tag for SEO. By including your primary keyword in the H1 tag (and front-loading it), you signal to search engines that your content is highly relevant to that term or phrase.
A well-crafted H1 tag should be both concise and informative, accurately representing your page's content. The H1 heading is typically coded in the HTML to be the visible header of the content for readers to see, which is why it's an important factor for on-page SEO.
For example, if your target keyword is "social media marketing," your H1 tag could be "10 Social Media Marketing Strategies to Boost Your Online Presence".
Now, although you can get creative with your H1 tags, the best strategy based on today's search engine algorithms is to copy the meta page title mentioned in tip #1. If you don't, Google's algorithm may choose to show the H1 text instead of the custom page title in the SERPs for the web page listing. (This issue started occurring more prominently at the end of 2022.
Therefore, duplicating the meta page title into the H1 tag avoids any issues with the search engines displaying the wrong title in the SERPs, which can impact click-through rates and rankings.
4. Improve Keyword Prominence With H2 Tags 
H2 tags can also significantly contribute to a better keyword prominence strategy. The H2 tags indicate the subheadings in your content and are an ideal place to include your primary and secondary keywords.
This SEO strategy signals to search engine crawlers that the section's content is highly relevant to those keywords, increasing your keyword prominence and overall SEO performance.
For example, suppose your primary keyword is "digital marketing strategies". In that case, you can include it in the first H2 tag on the page, such as "Top Digital Marketing Strategies". This H2 tag reinforces the relevance of your primary keyword in that section of the content, improving your keyword prominence and providing clarity to search engines about the content's topic.
You can also incorporate keyword-optimized H2 tags throughout the content that include your secondary keywords in a natural way. This is an effective way to boost keyword prominence and enhance your overall SEO efforts for all keyword variations.
For instance, taking our previous keyword example, you may also want to target the variation "digital marketing techniques" as a secondary keyword. In this case, a second H2 on the page could be titled, "More Digital Marketing Techniques to Consider".
5. Include Target Keywords In the First Paragraph
The next step in doing keyword prominence for SEO is placing your target keywords strategically in the opening paragraph (or introduction) of your content. This method helps search engines identify the primary topic of your content and improve your visibility in SERPs.
For example, suppose you're creating a blog post on "The Best Digital Marketing Strategies for Small Businesses" and your top three keywords are these phrases:
best digital marketing strategies for small businesses
top digital marketing techniques for new businesses
small business digital marketing best practices
In that case, you could include all of these keyword variations in the introduction like this:
This article includes a list of the best digital marketing strategies for small businesses. What you'll find below are 10 of the top digital marketing techniques for new businesses to acquire customers through organic search, social media, and paid advertising channels. There's also a checklist of the small business digital marketing best practices discussed in this guide that you can download and keep in your office.
6. Boost Keyword Prominence With Image Alt Tags 
Keyword prominence is not limited to textual content alone; image ALT tags are an often-neglected aspect that can have a significant impact on keyword prominence and SEO performance.
ALT tags are image descriptions that help screen readers and search engines comprehend the content of the image, and by including targeted keywords in the ALT tag field, you can improve keyword prominence signals for the web page.
For example, suppose a website owner wants to rank for the keyword "SEO tools". In that case, they can incorporate images of SEO tools throughout the content and assign corresponding ALT tags to the images that match each keyword phrase, such as "Best SEO Tools by Moz", "Top SEO Software by Semrush", and "SEO Tools for Beginners by SE Ranking".
This can increase the website's relevance for those keywords and search engines like Google can identify the primary focus of the content. As a result, the web page's ranking for related search queries will likely improve. Additionally, the keyword-optimized images will rank higher in Google Image Search, which can drive another form of organic traffic to the website.
7. Add Keywords to the URL
Including relevant keywords in the Uniform Resource Locator (URL) for each web page is an effective strategy to improve search engine rankings. By incorporating primary keywords into the website's URL, search engines can gain a better understanding of the page's content and relevance, making it easier for them to rank the site higher in search results.
For example, if the primary keyword for the page is "SEO tips for beginners", then the URL could be "domain.com/seo-tips-for-beginners/". Plain and simple.
8. Bold Target Keywords 
Keyword prominence can also be amplified by bolding target keywords within the content of a page. The best strategy here is to bold the keywords the first time they are mentioned on the page, which should be in the introduction as explained in tip #5 above.
When search engines like Google, Yahoo, and Bing crawl the page, the bots look for signals that indicate the main topic or theme of the page. By bolding your primary and secondary keywords, you're emphasizing the importance of the keyword to both readers and search engines.
Although this on-page SEO signal is small, it can still help to reinforce the importance of the keyword topics, making it more likely that the page will rank well in the search engines for the targeted keywords.
Learn More About Keyword Prominence
The links below explain more about keyword prominence and how to use it correctly for better search engine optimization. Use these resources to expand your knowledge on the subject.
Using Keyword Prominence In SEO Summary
I hope you enjoyed this guide explaining how to use keyword prominence in SEO.
As you discovered, the process for using this strategy to improve your website's search engine optimization is straightforward and easy to do, with the top keyword prominence best practices including front-loading the page title with keywords, putting the keywords in the meta description, optimizing the H1 tag, including H2 tags for primary and secondary keywords, placing keywords prominently in the first paragraph, optimizing image ALT tags, creating an SEO-friendly URL, and bolding the target keyword phrases. Following these guidelines can help improve the overall keyword prominence for SEO to get higher rankings and traffic.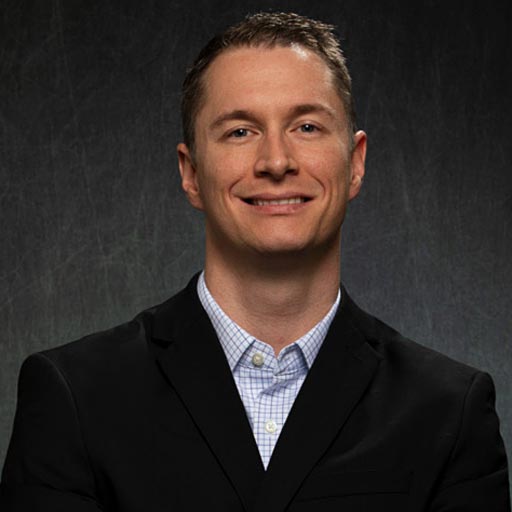 Stephen Hockman is an entrepreneur and founder of SEO Chatter. He specializes in search engine optimization and digital marketing and has been fascinated with SEO since 2005. His goal is to share the best tips and news about search engine marketing to help you get more website traffic.