This search engine optimization (SEO) guide explains how to optimize H2 tags for SEO.
Below, you'll find a list of the top H2 tag optimization tips you can use to improve the rankings and traffic for your website based on best practices in digital marketing.
There's also a section with additional resources that explain more about the fundamentals of H2 tags in HTML to help you create a better search engine optimization strategy.
How to Optimize H2 Tags for SEO
1. Include an H2 Tag for Every Keyword
The first way to optimize H2 tags for SEO is to include an H2 header for each target keyword on the page.
This strategy makes it easier for search engine crawlers to properly index the content for the most relevant search queries, which also makes it more likely for the web page to rank higher for those keywords in the search engine results pages (SERPs).
For example, if you're targeting three SEO keywords on the page—one primary keyword and two secondary keywords—then you should have at least three H2 tags on the page with each keyword assigned to one of those H2 headers.
2. Optimize the First H2 Tag for the Primary Keyword
Another best practice for H2 tag optimization is to ensure that the first H2 header on the page includes the primary keyword for the content.
Using an exact match keyword in this initial H2 heading will ensure that it's picked up and prioritized by search engines like Google, Yahoo, and Bing. As a result, you can improve your chances of the URL appearing higher on the SERPS for that primary keyword phrase.
3. Use Partial Match Keywords for Other H2 Tags
An important way to optimize H2 tags for SEO so you can improve topical relevance without over-optimizing the content for your target keywords is to include partial match keywords in the other H2 tags on the page.
If you follow the first and second optimization tips, then you'll already have an H2 tag that's well-optimized for the exact match phrases for your primary and secondary keywords. To avoid over-optimization, you can drop a word or two from the target keyword phrase and just use a portion of it in the H2 headers. You can also use keyword variations to that recorded the words used in the phrase.
For example, if the primary keyword phrase was "best SEO tools for beginners", then you could have subsequent H2 tags that include partial match phrases and variations like this:
SEO Tools for Beginners Buying Guide
Tips On Using SEO Tools
Beginner SEO Tools Comparison Chart
As you can see, those types of H2 headers help boost the topical relevance for SEO without being too over-optimized for the primary keyword phrase.
4. Front-Load the SEO Keywords
Front-loading keywords in your H2 tags is another way to optimize your content for SEO.
The H2 heading tags are one of the most important parts of the content that search engine crawlers analyze in the HTML document structure after the H1 tag. Therefore, it's best to front-load your most important SEO keywords so that they're prioritized for indexing and ranking in the SERPs.
However, you shouldn't shoehorn keywords into the H2 headings. Otherwise, it can affect the reliability and user experience, which are important signals the ranking algorithms take into consideration when deciding the keyword positions for a web page.
Therefore, you should sure your H2 tags still make sense and are pleasant to read while also including your most important SEO keywords.
5. Keep H2 Tags Under 60 Characters
If you want to optimize your H2 tags for SEO without diluting the weight for keyword rankings, you should make these headings 60 characters or less; with shorter always being better for search engine optimization.
H2 tags with fewer characters ensure that the target keywords are prioritized for SEO and the text is easy to read for the user. Lengthy H2 headings, on the other hand, have the opposite effects, which can impact your web page rankings in the SERPs.
6. Optimize the Last H2 Tag for Main and Secondary Keywords
Another H2 best practice is to include your main and secondary keywords in the final H2 tag on the page. This strategy helps to reinforce their importance for SEO so that your article is properly indexed for the most relevant search queries.
Think of it like this: the first and last H2 tags act as bookends for your content.
As you learned earlier in this guide, the first H2 tag should confirm the primary SEO keyword for the content while the other H2 headings reaffirm the secondary keywords. The last H2 should therefore encapsulate two or three of the main SEO topics by combining them into a final heading on the page. This method ensures that the search engine crawlers do not get confused as to what search terms the content is optimized for when indexing it in the SERPs.
Just make sure not to repeat the same overlapping words for the target SEO keywords. For example, if you were targeting these two keyword phrases, "top SEO tips for beginners" and "best SEO tips for beginner marketers", then a good H2 tag for the summary section of the content could be: "Recap of the Top SEO Tips for Beginner Marketers".
7. Target Featured Snippets With H2 Tags
If you want to optimize your H2 tags for SEO to gain better organic visibility in the SERPs, then you should consider targeting them with Featured Snippets. This highly coveted spot at the top of the search results is won by properly formatting your headers to suit the correct format for Google, Yahoo, and Bing.
A great way to optimize for Featured Snippets is to make the first H2 heading on the page match the primary search query a user types into Google to find information. A keyword research tool like Semrush, KWFinder, or SE Ranking can give you this data.
Next, you want to answer that query directly below the H2 tag in the format that search engines like Google are rewarding for the current Featured Snippet. It may be a short paragraph, list, table, or video.
If the Featured Snippet is a short paragraph, then answer the query succinctly between 45 to 50 words. For tables and videos, create something similar to the current ranking snippet.
For list snippets, you'll need to add between 5 to 10 H3 tags with subtopics that support the H2 heading above it. Look at how this H2 optimization guide is laid out to see an example of this practice in action. It includes the target keyword phrase in the first H2 heading followed by multiple H3 tags with supporting information. All with the hopes of claiming the Featured Snippet spot in the search engines because that's the format that's being rewarded.
Learn More About H2 Tags
The links below explain more about H2 tags and how to use them correctly for better search engine optimization. Use these resources to expand your knowledge on the subject.
Optimize H2 Tags In SEO Best Practices Summary
I hope you enjoyed this guide explaining how to optimize H2 tags for SEO.
As you discovered, there are many H2 tag optimization tips you can follow to improve your website's search engine optimization, with the top SEO H2 tag best practices including the use of an H2 heading for every target keyword on the page, optimizing the first header for the primary keyword phrase, using partial match keywords in other H2 tags to avoid over-optimization, front-loading the SEO terms for better topical relevance, and targeting the Featured Snippets position. Following these guidelines can help improve your overall SEO strategy for higher rankings and traffic.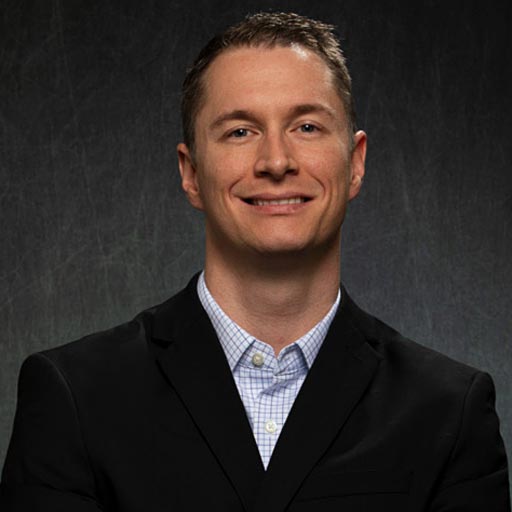 Stephen Hockman is an entrepreneur and founder of SEO Chatter. He specializes in search engine optimization and digital marketing and has been fascinated with SEO since 2005. His goal is to share the best tips and news about search engine marketing to help you get more website traffic.