In this guide, you'll learn how to create AdSense account for Blogger
Below is a complete step-by-step tutorial on how to make an AdSense account with Blogger so you can monetize your blog content to get paid with AdSense.
The ultimate goal here is to teach you how to set up and link an AdSense account to your Blogger account quickly and easily so you can earn money from ads placed on your blog.
How to Create AdSense Account for Blogger
1. Sign In to Blogger
The first step for how to create AdSense account for Blogger is to sign in to the website.
Go to blogger.com and sign in with your credentials.
2. Select a Blog
After you're logged into Blogger, select an existing blog from the top lefthand corner of the Blogger dashboard or create a new blog by choosing "New Blog…" from the dropdown menu.
If you need ideas on the types of blogs to start to earn the most money with AdSense, then check out this list of high paying keywords you can target.
3. Open the Earnings Tab
The next step for how to make AdSense account with Blogger is to open the "Earnings" tab. It's located on the lefthand navigation menu.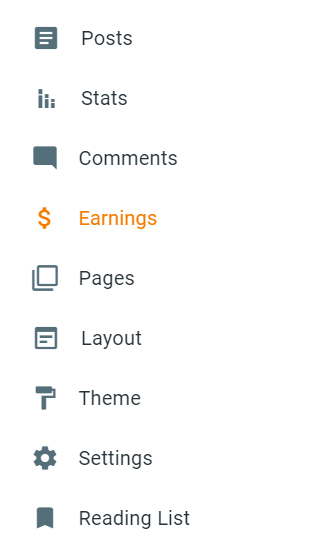 4. Create AdSense Account for Blogger
Once you're on the Earnings page, you'll see a button in the middle of the screen that says "Create AdSense Account" if you don't already have an AdSense account associated with your logged-in Google account. If a current AdSense account already does exist, then the button will read "Connect AdSense".

5. Choose the Google Email for Your Blogger Account
After clicking the button to create an AdSense account, you'll need to choose the Google email address you want to link AdSense with to your Blogger account. Only one Google account can be associated with a Blogger blog.
6. Set Up AdSense for Blogger
After confirming you're logged in with the correct Google account, you can continue setting up your AdSense account for Blogger. Here, you just need to provide your contact information for the Google AdSense application and then click the "Create Account" button.
7. Enter Payment Details
AdSense requires payment details to be submitted before approving your site for Blogger. So fill out this information for receiving earning payments.
8. Verify Your Phone Number
You must also supply a phone number that can be verified to get AdSense approval for Blogger. So add a phone number that you can receive text messages or voice calls on to complete this step.
9. Submit the AdSense Application
After you've filled out the AdSense form, click the "Submit" button to send the application off for approval. The system should automatically take you back to your Blogger dashboard to complete the process. If it doesn't, click the "Redirect" link.
10. Wait for Approval
Google will verify the information you supplied for AdSense and let you know via email if your Blogger account has been accepted or not. You'll also see approval status when clicking on the "Earnings" tab in the Blogger dashboard and have a new menu option for "View Earnings".
Once approved, you can begin adding AdSense ads to your Blogger blogs. You can show ads between your posts, in the columns. You can get to these options by clicking on the "Layout" tab in the lefthand navigation menu. Here you can choose between two options:
Checking the box next to "Show Ads Between Posts".
Under Sidebar, click "Add a Gadget", and next to AdSense, click the "Add +" button.
If you have more than one blog on Blogger, then you will need to repeat the steps above to include AdSense ads on those blogs to monetize them. Also, if you have a separate website for your business, then check out this other step-by-step guide that explains how to add Google Ads to your website.
How Does Blogger Qualify for AdSense?
For Blogger to qualify for AdSense, the content must be high-quality, original, and attract an audience. The Blogger blog must also comply with AdSense program policies and the account owner must be at least 18 years old.
You also need to add the Blogger site to your Sites list in AdSense to make it available for showing ads throughout the website. You can view the complete AdSense eligibility requirements here.
Now, if you have a website, then check out this other guide on how to create an AdSense account for site owners. Or, if you have a YouTube channel, then you can also monetize it with AdSense by connecting the two accounts together. If you want to learn how to perform this process from start to finish, then check out this other tutorial on how to create an AdSense account for YouTube.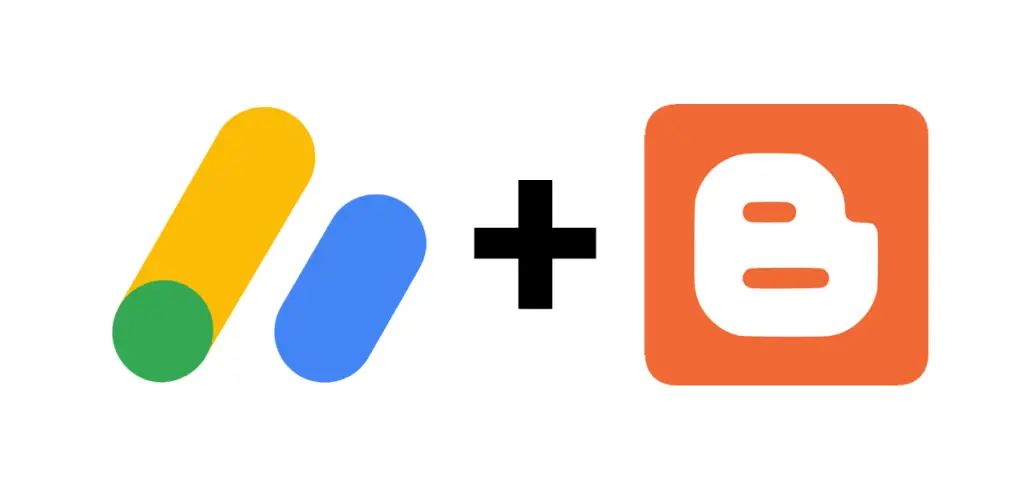 Creating AdSense Account for Blogger Summary
I hope you enjoyed this guide on how to create AdSense account for Blogger.
As you discovered, the steps for how to make AdSense account with Bogger are quick and easy to do. As long as your Blogger blog meets the requirements for AdSense, then you can set up and link these two accounts together to monetize your blog content and get paid with AdSense.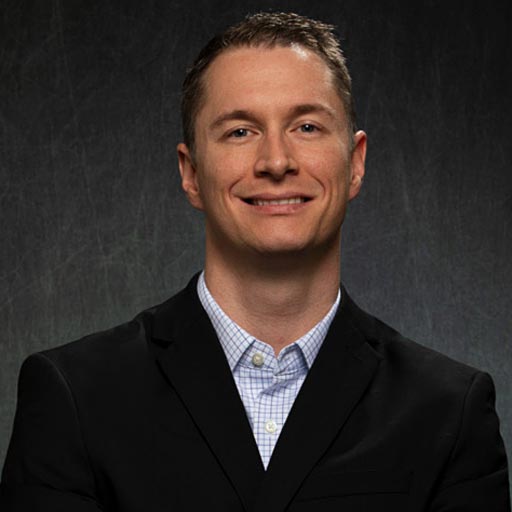 Stephen Hockman is an entrepreneur and founder of SEO Chatter. He specializes in search engine optimization and digital marketing and has been fascinated with SEO since 2005. His goal is to share the best tips and news about search engine marketing to help you get more website traffic.