This search engine optimization (SEO) guide answers the question, "how is Domain Authority calculated for SEO?"
Below, you'll get a complete overview of how Domain Authority is measured by Moz, including a detailed explanation of the factors in SEO that affect a website's Domain Authority (DA) score.
There's also a section with additional digital marketing resources that explain more about the fundamentals of Domain Authority to help you create the most effective search engine optimization strategy.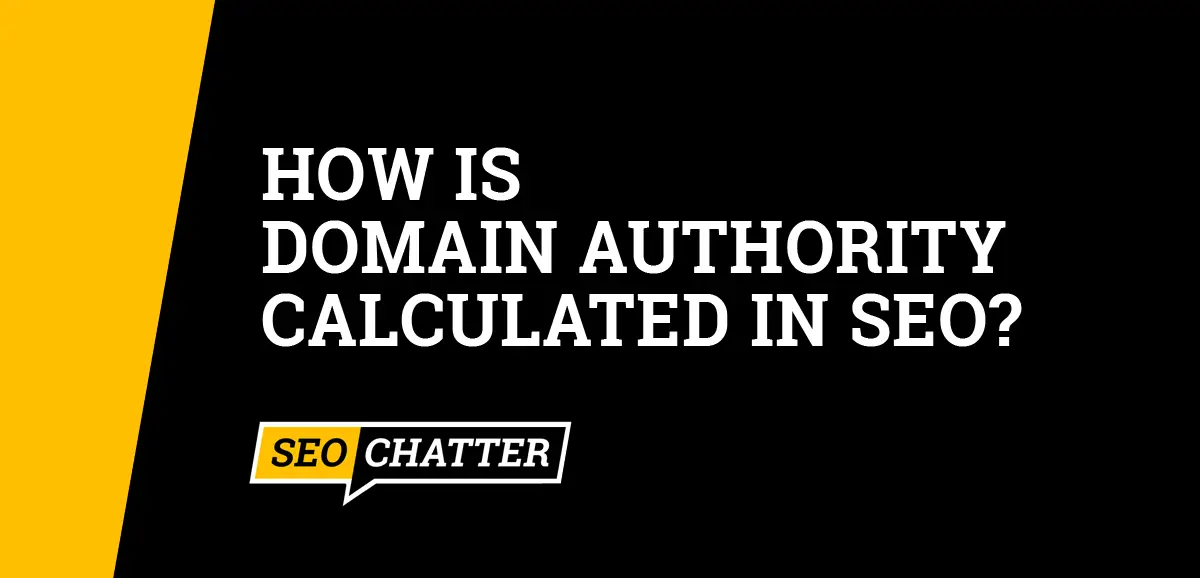 How Is Domain Authority Calculated In SEO?
Domain Authority is calculated by evaluating multiple factors for a website, including domain age, linking root domains, total number of links, backlink quality, outbound link ratio, MozRank, and MozTrust into a single Domain Authority score.
Domain Authority Factors In SEO
Domain Age
The first way Domain Authority is calculated for SEO is by the domain age of the website. The longer a website's domain registration has been active, the more DA it gains according to Moz's calculation.
However, age alone is not the sole determining factor for higher Domain Authority scores. Domain age is often associated with other important metrics like a higher quantity of backlinks, more social signals, and other indicators of trustworthiness and quality than domains that are newly registered.
While domain age is not a very strong factor for Domain Authority, it's still considered when Moz's system calculates a website's DA score.
Linking Root Domains
Linking root domains (or referring domains) is another factor of the Domain Authority scoring process. A linking root domain is a unique website linked to the website being scored.
Stated another way, linking root domains refers to the number of other websites linking to your website regardless of how many times each individual site links to your domain. This means a website may have a single referring domain with multiple backlinks coming from that domain.
In regards to how Domain Authority is calculated, the more (unique) referring domains your website receives, the higher the DA score. This factor is important for SEO because it indicates that your website has a certain level of popularity on the Internet by being mentioned and linked to by other sites.
Total Number of Links
The quantity of backlinks a website has is also part of the Domain Authority calculation. A site that receives many external links from the same referring domains is seen as more authoritative and will score higher on the Moz DA scale.
For example, a website with 100 backlinks from 20 referring domains will likely score a higher Domain Authority than a site with only 10 links from the same number of referring domains.
However, the quality of the backlinks is also important for DA measurements. Having many links from low-quality sites can hurt DA scores, so it's best to focus on acquiring a large number of backlinks from reputable websites as mentioned next.
Backlink Quality
One of the most important factors of the Domain Authority score for SEO is the quality of backlinks the website receives from other sites. High-quality backlinks from trusted sites indicate that other reputable sources are linking to your domain.
Search engines see this as a sign of credibility and trustworthiness, so the more quality backlinks your website has, the higher your SEO Domain Authority score will be.
Relevancy is also a key factor here for calculating Domain Authority, so ensure that the sites linking to your domain are related to your niche. Also, avoid low-quality or spammy backlinks which can hurt your DA score and keyword ranking positions in search engine result pages (SERPs).
The Moz DA score is also impacted by the individual Page Authority scores of each page across the domain. Generally, pages with higher PA scores are more likely to rank higher in search engine results, and having more of these high authority pages across your website will significantly raise your website's overall Domain Authority. Using good internal link practices will also help spread the Page Authority across the domain to boost the overall DA score.
Outbound Link Ratio
Domain Authority is also calculated by the number of outbound links on a referring page; commonly referred to as the outbound link ratio. This number is important because it affects how much link equity is passed to the destination URL.
For example, if a web page contains one outbound link to your domain, then most of the link equity (i.e., Page Authority) from the originating site will be passed through to your domain. On the other hand, if a web page has 20 outbound links, then much less Page Authority is transferred through to each external URL, and your Domain Authority score won't increase as much.
The goal for better off-site SEO is to get high-quality backlinks from web pages that contain a low number of outbound links. Doing this can help you maximize the link equity passed through to your domain to improve search engine ranking positions.
MozRank
MozRank is also factored into the Domain Authority calculation. This key performance indicator (KPI) developed by Moz is used to measure link popularity for a website. MozRank is based on both the quantity and quality of backlinks with more emphasis placed on the quality metric.
For example, a single quality backlink from an authoritative domain carries much more weight than dozens of poor-quality links from low-authority domains. The MozRank score ranges from 0 to 10, with higher values indicating a good Domain Authority score.
MozTrust
MozTrust is the final element of Domain Authority measurements. This metric is based on the incoming links to a domain from other trustworthy sites on the Internet and is measured on a scale from 0 to 10.
MozTrust is calculated by the trust (or quality) of inbound links and the diversity of the websites linking in. It has nothing to do with the volume of inbound links that MozRank measures for popularity scoring.
High-quality, and trustworthy, links include those from government organizations, educational institutions, and other highly trusted websites like credible news sources and dominant websites in your niche. If you increase the MozRank score for your website, the Domain Authority will also improve.
Learn More About Domain Authority
The links below explain more about Domain Authority and how to use it correctly for better search engine optimization. Use these resources to expand your knowledge on the subject.
Domain Authority Calculation for SEO Summary
I hope you enjoyed this guide answering the question about how is Domain Authority calculated in SEO.
As you discovered, Domain Authority is calculated by evaluating multiple factors for a website, including domain age, linking root domains, total number of links, backlink quality, outbound link ratio, MozRank, and MozTrust into a single DA score. That's why it's important to understand the specific Domain Authority factors in SEO to get the best ranking results for your website.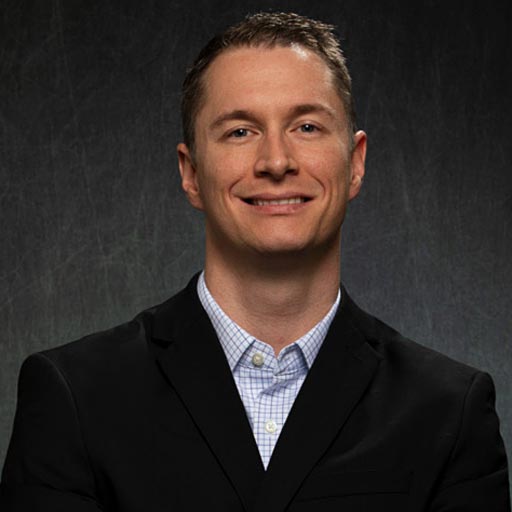 Stephen Hockman is an entrepreneur and founder of SEO Chatter. He specializes in search engine optimization and digital marketing and has been fascinated with SEO since 2005. His goal is to share the best tips and news about search engine marketing to help you get more website traffic.