This guide answers the question, "how does Google Analytics work?"
Below, you'll find out how Google Analytics works for website tracking, data collection, and creating user reports for site owners to conduct analysis on their digital marketing campaigns.
The ultimate goal here is to help you understand the complete process behind the Google Analytics tracking code and as well as the features GA can provide based on the recorded measurements. There's also a set of resources at the end of the page that teaches you how to use Google Analytics to improve the search engine optimization (SEO) for your website.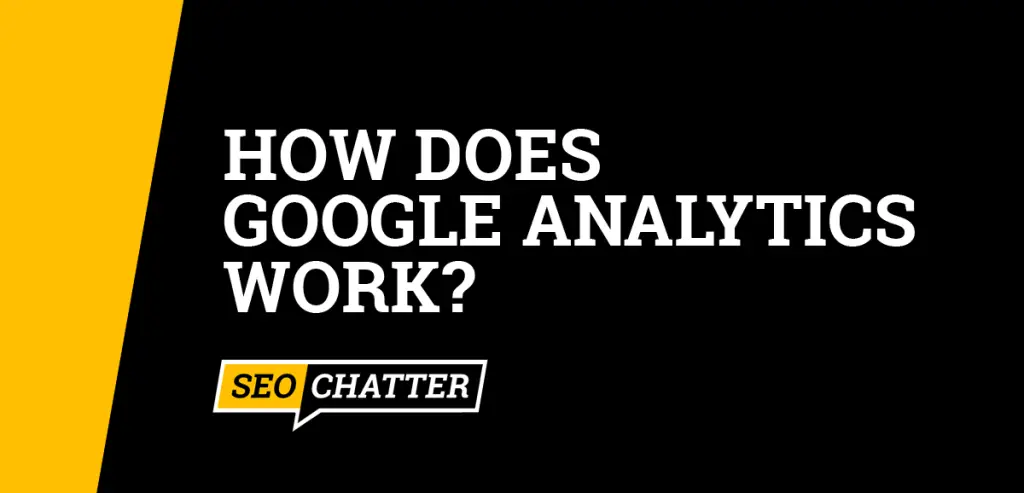 How Does Google Analytics Work?
Google Analytics works by using a tracking code to acquire user data from each website visitor. Each time a user visits a web page, the Google Analytics tracking code works to collect anonymous information about how the user interacted with the page and reports that data to the site owner.
Google Analytics Data Collection Process
The Google Analytics Data collection process starts by adding a small piece of Javascript measurement code to each web page on a site. Each website that's connected to a Google Analytics account has its own Analytics Property ID for this purpose.
As users visit the site in real-time, the Javascript tracking code collects data from each session to track how visitors are interacting with each web page. These measurements are then packaged up and sent to Google Analytics for further processing into visual reports.
Data that's collected and processed by Google Analytics is aggregated and organized into categories for site owners to analyze more easily. Also, Google Analytics uses a set of cookies to collect user information and usage statistics without Personal Identifiable Information (PII). These two processes protect user privacy by not allowing site owners to track individual user behavior on the website or collect information that's personally identifiable.
Another important thing to keep in mind about how Google Analytics works is that once the data is processed, it's stored in a database where it cannot be changed. Therefore, if you've set up your Google Analytics configuration to exclude any data from being collected by your website's users, then it will not be available in your reports.
Also, Google Analytics only works to collect user data from the date you set up the measurement code on your site. That means historical data is not available for tracking or reporting beyond the first installation date.
Google Analytics Features
The following is a list of available features in Google Analytics 4 (GA4) and how they work. GA4 is the new version of Analytics that has replaced Google Universal Analytics (UA), which will stop working in 2023.
Real-time user data feature allows you to monitor activity on your site as it happens.
Acquisition data informs you about how users come to your site and report the traffic sources for each session.
Engagement data lets you measure user engagement by the events that are triggered on the site and the web pages and app screens that users visit.
Monetization data feature reports the revenue generated from the items, ads, and subscriptions on your website or app
Retention data reports help you understand how often and for what length of time users engage with your website or app after their first visit.
Demographics data classifies users by age, location, language, and gender, along with interests that have been expressed through their online browsing and purchase activities that Google can track through its Chrome browser and other methods.
Tech feature shows the various types of technology your audience uses when visiting your site, like devices (e.g., desktop, mobile, and tablet), browsers (e.g., Chrome, Safari, or Edge), and screen resolutions.
Note: Google Analytics has various types of interactive charts, diagrams, and tables to help you visualize the data in a way that works best for you. Also, there is both a free and paid version of the service. See this related page about Is Google Analytics Free and Google Analytics Pricing for more details.
Using Google Analytics for SEO Work
If you're looking to improve the search engine optimization for your website, then the following resources can help you use Google Analytics in a more effective way for your SEO marketing campaigns.
As new guides are published about Google Analytics for SEO work, they'll be added to this list. So make sure to check back often as this page is updated with new links and information.
Also, if you're interested in learning about how Google Business Profiles work for local search engine optimization, then check out this other guide on how does Google Business work
The Way Google Analytics Works Summary
I hope you enjoyed this guide answering the question about how does Google Analytics work.
As you discovered, Google Analytics works by using a Javascript tracking code to acquire user data from each website visitor. And each time a user visits a web page, this measurement code collects anonymous information about the user's interactions and sends the data to Google Analytics to process and store in its database so it can be reported to the site owner for further analysis.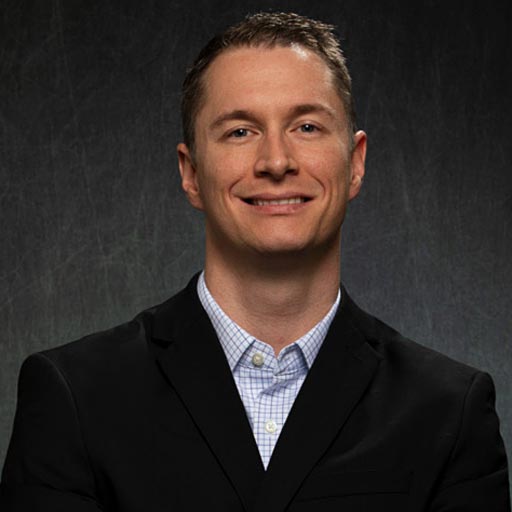 Stephen Hockman is an entrepreneur and founder of SEO Chatter. He specializes in search engine optimization and digital marketing and has been fascinated with SEO since 2005. His goal is to share the best tips and news about search engine marketing to help you get more website traffic.