This guide includes a list of the best keyword research tools for SEO.
Below, you'll find the best keyword research software available for uncovering great keywords to target on your website to help it rank highly in search engines. The recommendations on this page contain a variety of options to help you find the top keyword analysis tool for your search engine optimization needs and budget, including both free and paid options.
Disclosure: This page includes affiliate links for a few of the keyword research tools. When you purchase a paid subscription, I may earn a commission.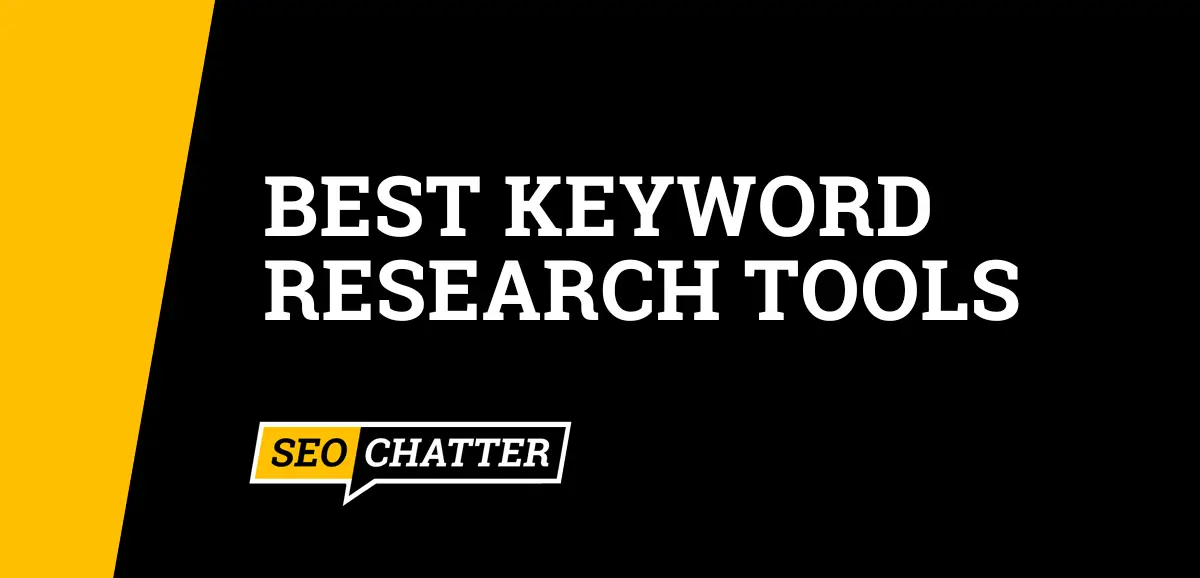 Best Keyword Research Tools
1. KWFinder
After testing many SEO tools, we've discovered that KWFinder is the best keyword research tool on the market based on three core factors: keyword suggestions, easy-of-use, and price.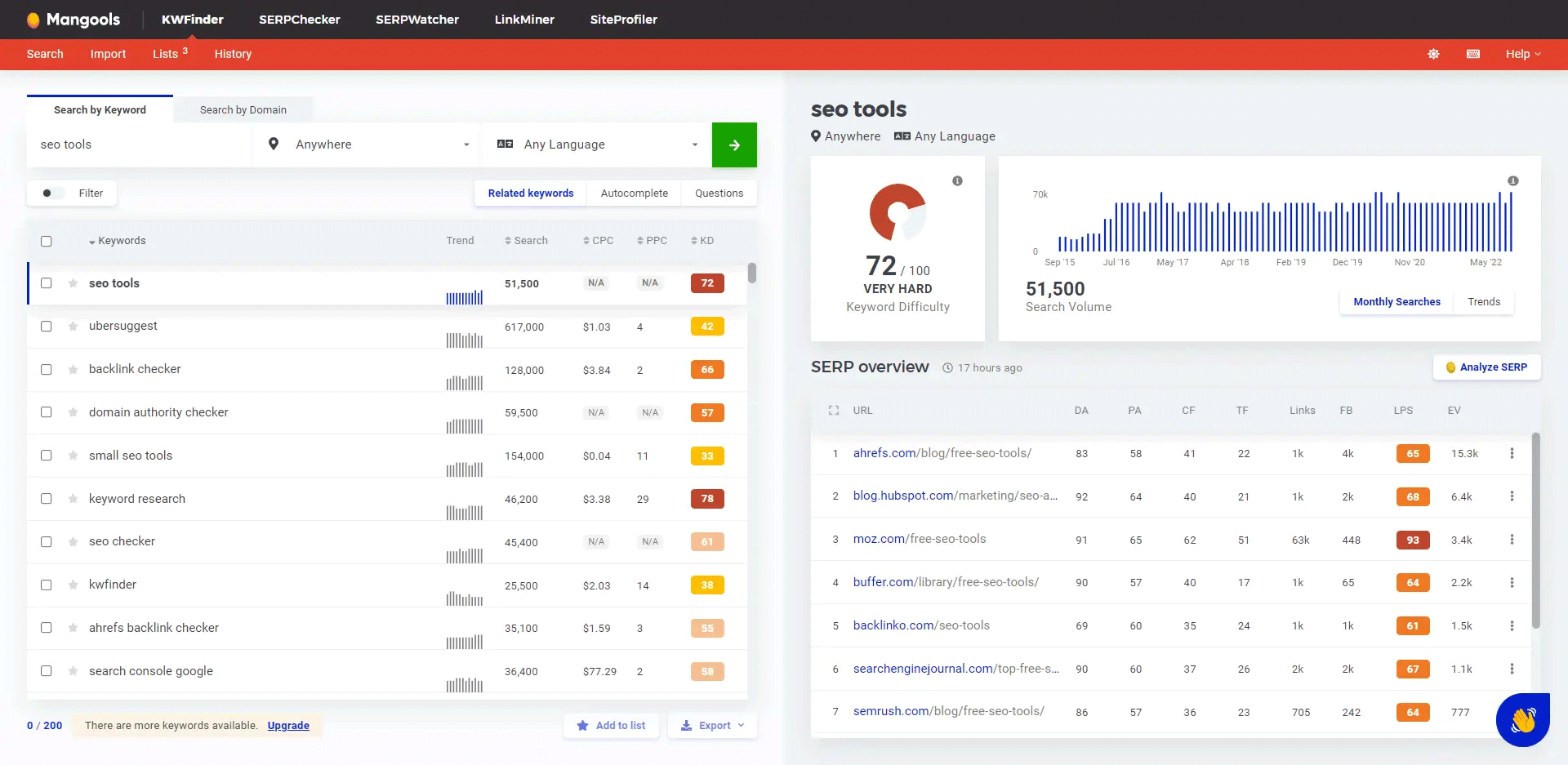 We have a complete KWFinder review here if you want to do a deeper dive into this software, but for the sake of brevity, here are the top features that make it so good:
You can search in three ways: related keywords, Google autocomplete, and questions.
You can then analyze the average monthly search volume, cost-per-click (CPC) data, pay-per-click (PPC) competition, and Keyword Difficulty scores to find the best keywords to target on your website.
It comes bundled with 4 other SEO tools, including a rank tracker, backlink checker, SERP analyzer, and site profiler.
The price is nearly unbeatable for what it offers: $49 per month for the basic plan if paid monthly or get a 35% savings when choosing the annual plan that averages out to be $29.90 per month.
100 keyword searches per day on the basic plan.
200 tracked keywords on the basic plan.
One of the most standout aspects of KWFinder is the SERP Overview function that you can see in the image below.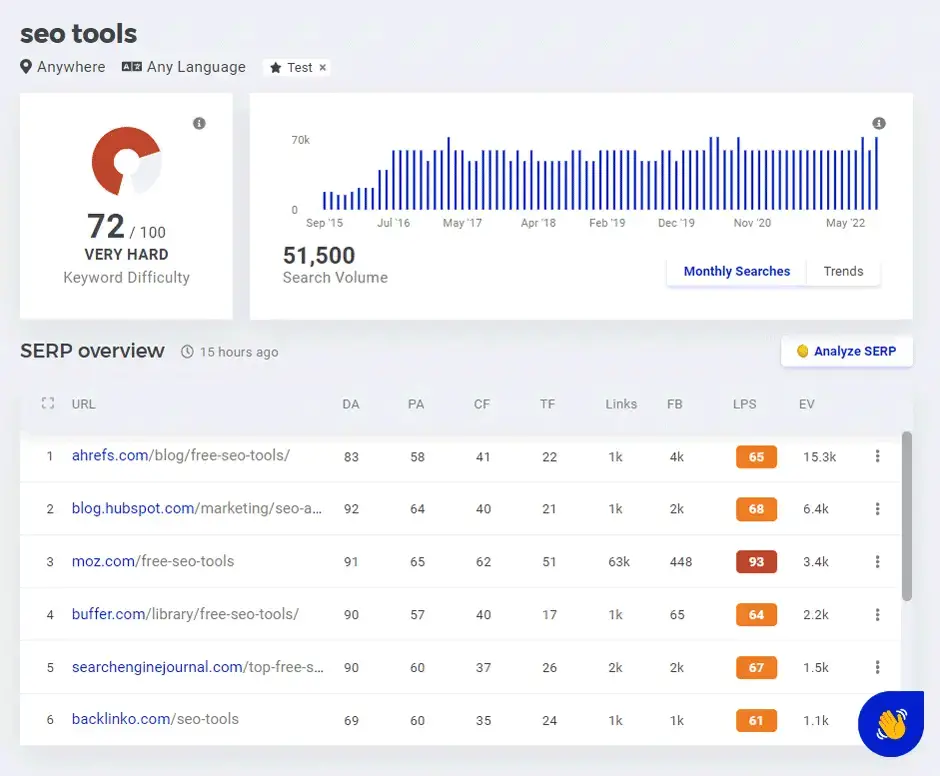 When you click on a keyword in KWFinder to analyze it, you get the following SEO data for the top-ranking URLs so you can measure the strength of the competition:
DA: Domain Authority is a ranking score developed by Moz that estimates the authority of the entire domain based on its backlinks.
PA: Page Authority is another ranking score by Moz that estimates the authority of the specific page based on incoming links.
CF: Citation Flow is a ranking score developed by Majestic that estimates the influence of a URL based on the number of backlinks it has.
TF: Trust Flow is another ranking score by Majestic that shows the strength of the URL based on the quality of links pointing to the page.
Links: This reports the total number of incoming links to the URL. You can hover over it to see a breakdown of unique referring domains, referring IPs, and subnets.
FB: This shows the number of Facebook shares provided by the Facebook API.
LPS: This is a proprietary SEO metric by Mangools that estimates the Link Profile Strength for the ranking URL.
EV: This provides an estimated number of visits per month to the URL based on the ranking position in the SERPs.
Hands down, this is our favorite SEO tool we've ever tested, and we use it every day for keyword research. If you want speed, accuracy, and great keyword suggestions without paying a high monthly fee, then you should try KWFinder for FREE here.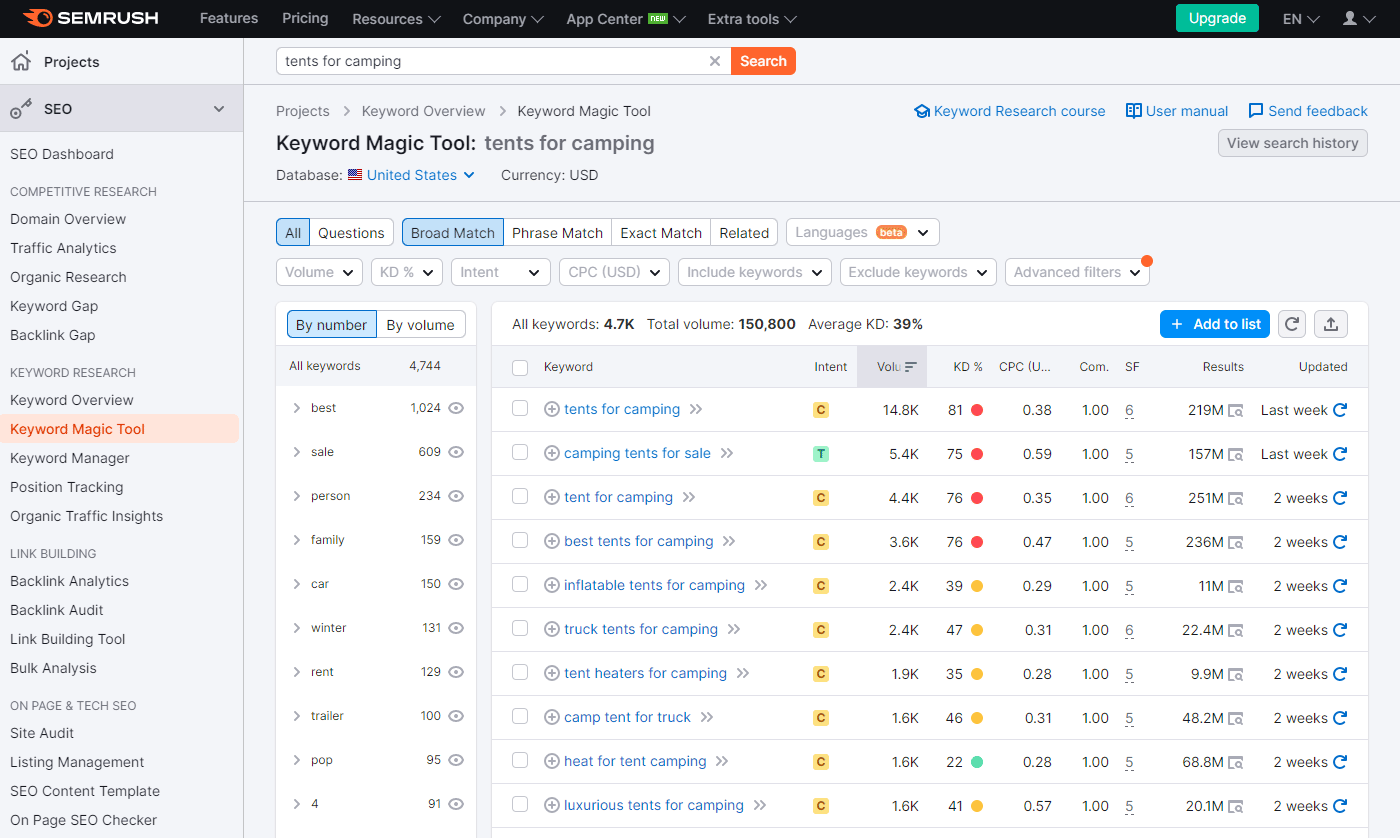 2. Semrush
Semrush is an industry-leading all-in-one SEO tool trusted by nearly half a million businesses, agencies, and SEO professionals, which clearly makes it one of the best keyword analysis tools for large teams.
If you prioritize both SEO data quality and quantity, then you'll be pleased to note that Semrush has both in spades. The company boasts that its keyword research software contains the most significant keyword database on the market with over 24.6 billion keywords and growing.
The platform's web crawlers regularly update vital keyword data such as search volume and SEO difficulty scores, meaning you'll always be able to base your SEO decisions on the latest, most accurate data available.
If the thought of analyzing keywords leaves you feeling a little daunted and you're looking for a tool that makes the whole process easy, Semrush's Keyword Magic tool will help ease all of those concerns. It's not as simple to use as KWFinder (our top pick above), but does contain a lot more filtering options to help you narrow down the thousands of keyword suggestions it can provide during a search.
The Semrush dashboard makes it easy to dive deep into the historical data for a given keyword, find closely-related terms and phrases, see the search intent, check Keyword Difficulty percentages, sort by search volume, track keyword positions, and more.
There's also a Keyword Gap tool that lets you find the overlapping keywords between up to 5 domains. This feature also reveals which keywords are missing between your site and your competitors' sites to help you come up with new keyword ideas for new SEO content. See image below for an example of the Keyword Gap tool in action.
Now, the good news of this review is that Semrush offers a basic free plan that's limited to 10 keyword searches per day. But the paid plans are quite hefty, starting at $119.95 per month for 500 keywords.
However, you're not just getting a powerful keyword research tool for this price; Semrush is also bundled with 40+ other search engine optimization tools to help you grow your website or a client's site. You can get an extended free trial of Semrush here using my special partner link.
3. Google Keyword Planner
If you're looking for an absolutely free, no-strings-attached, keyword research software, then Google Keyword Planner is your best option.
While this tool was primarily designed to help pay-per-click (PPC) advertisers plan out their Adwords campaigns, it can also be useful for bloggers, content marketing specialists, and small business owners looking to grow their brand's online presence with effective keyword targeting for SEO.
The Google Keyword Planner platform doesn't have all the bells and whistles of the other tools recommended on this list, but it is remarkably effortless to use and 100% FREE to access. Plus, many paid keyword research tools extract the search volume data from the Google Keyword Planner database using an API.
When logging into Google Keyword Planner, you'll get a broad range of the average monthly search volume for each keyword suggestion. For example, it will display a range like 10-100 searches or 1,000-10,000 searches; not the exact number in Google Search.
However, tools that pay for API access to the Keyword Planner database do get those exact search volume numbers (e.g., 750 searches or 1,250 searches) which are reported to users in the third-party keyword research software; hence the reason why you must pay to get access to those tools; the API calls are not free.
Using Google Keyword Planner is simple. Just enter the name of products or services related to your business, click "Get Results", and you'll be presented with a list of the good keywords to target. You also have the option to enter your website's URL before generating keyword suggestions. This tells the keyword analysis software not to recommend related keywords for products or services you don't offer.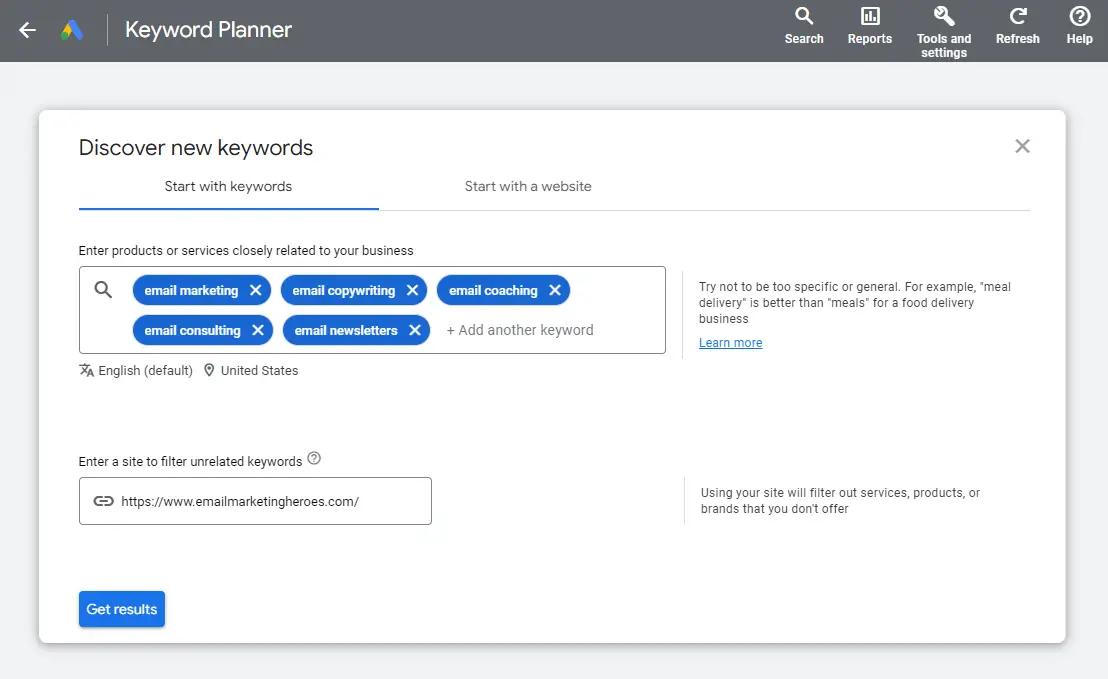 Now, other top keyword research tools that require payment report a Keyword Difficulty score (0-100), but with the free Google Keyword Planner you'll only get general competition data that's listed as low, medium, or high. However, it does include the average cost-per-click (CPC) for advertisers which is an important metric to analyze for finding high-paying keywords to target.
And, since the keyword data is coming directly from Google Search, you also get access to a trend chart that reveals how the number of searches for a keyword has changed over the last quarter and the previous year to find rising or declining trends.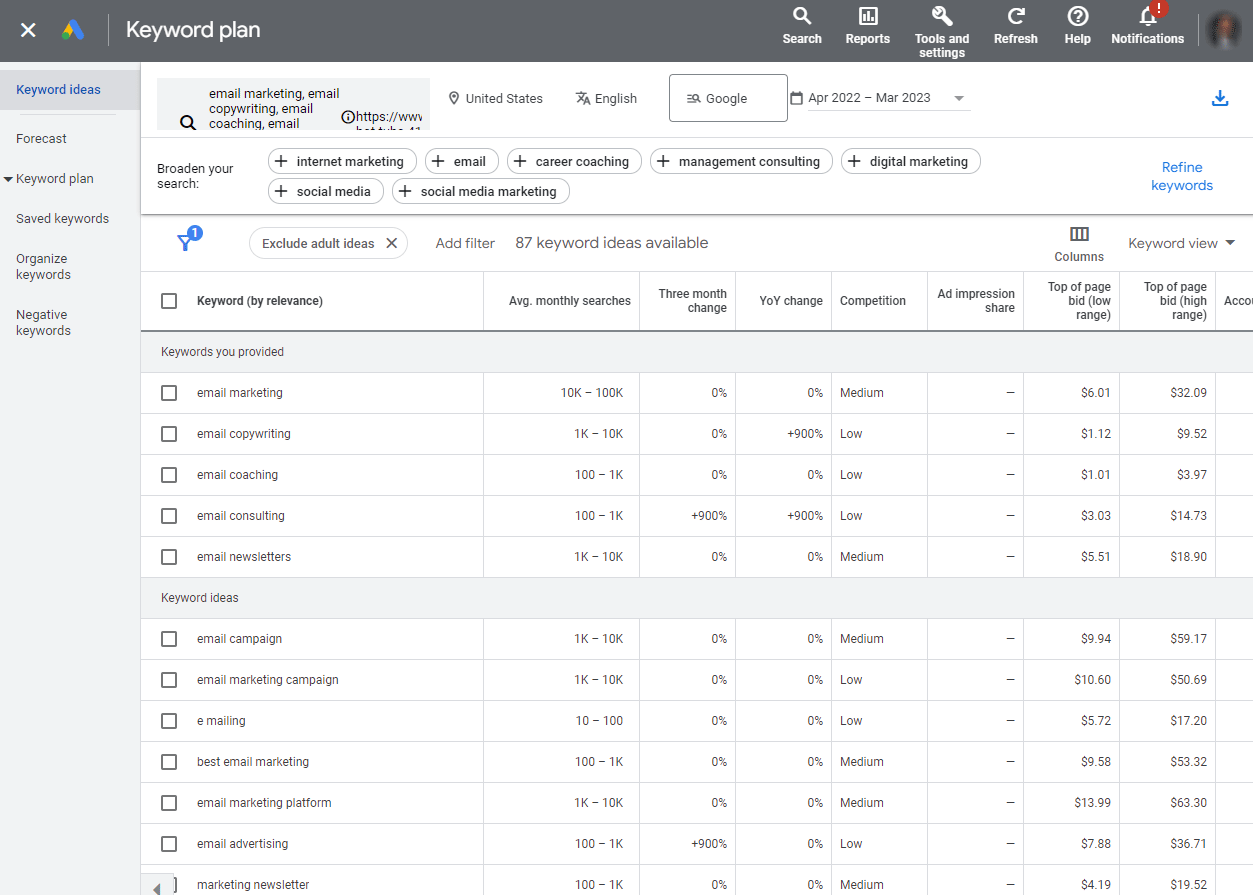 You can also use the URL analysis feature to do competitor research. Simply enter the target page's URL and Google Keyword Planner will provide a list of relevant keywords it associates with the content; making the competitor keyword research process quick to do.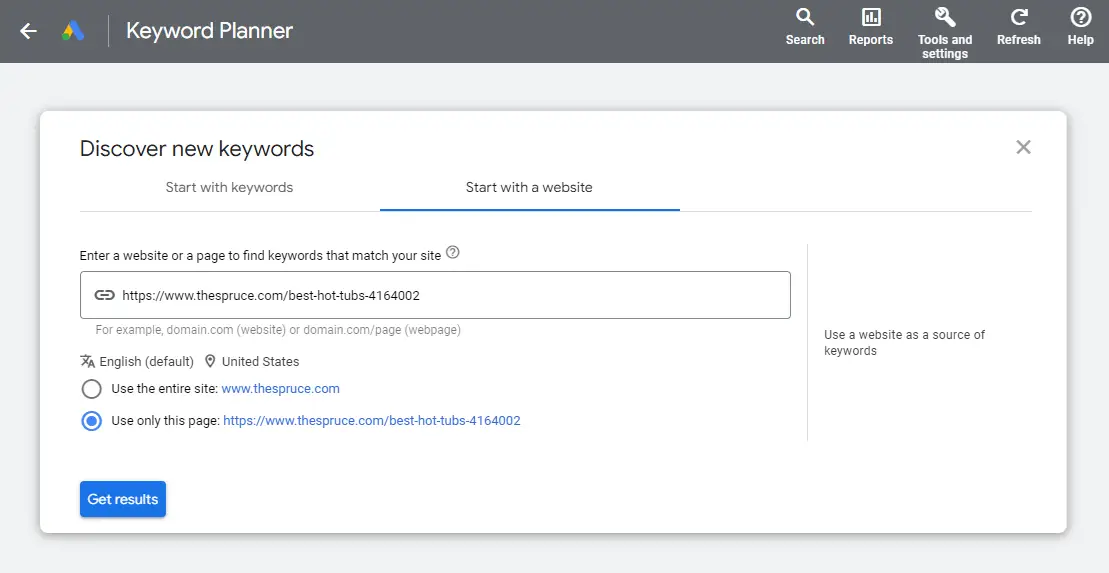 As previously mentioned, Google Keyword Planner costs nothing to use, making it a top choice for small businesses, freelancers, bloggers, and budding startups who need to perform keyword research but don't have the budget to pay for a premium service like the other tools recommend on this page. All you have to do is sign up for a free Adwords account to get instant access to this software for keyword research.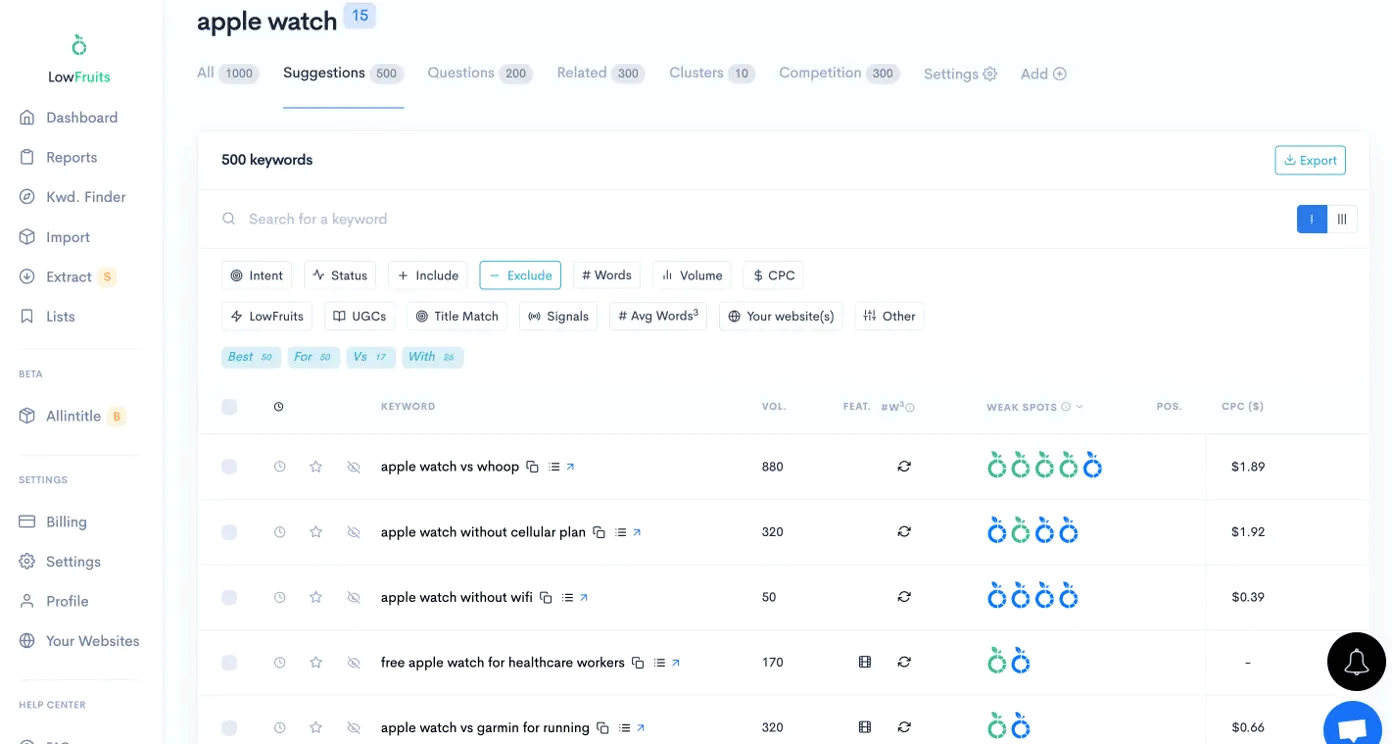 4. LowFruits
LowFruits is quickly becoming one of the most popular keyword analysis tools in the SEO industry.
Why?
Because LowFruits is one of the only software on the market that helps you cut through the clutter to find keywords that have weak URLs ranking in the top positions in the SERPs. This includes keywords where forums and weak websites with low Domain Authority scores rank in the top 1-10 positions on Google. See image below for an example.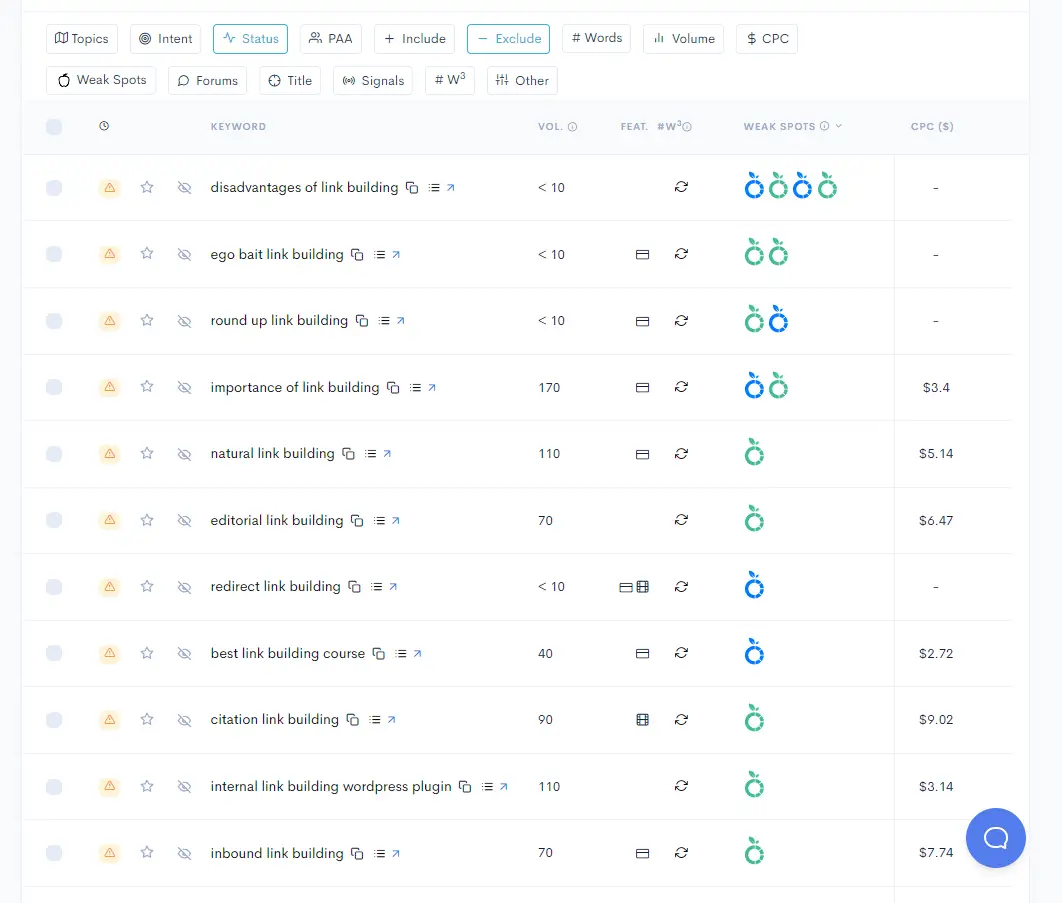 You can try LowFruits for free here and get 10 free credits to test out the paid features of the tool. And once you do, we believe you'll be instantly hooked to find low-competition keywords for SEO. You can use the keyword research functions at no charge for as long as you'd like. The only time you have to use credits is when you want to analyze terms for SEO data like CPC, weak spots, etc.
Next to KWFinder (our top pick on this list), we use LowFruits on a weekly basis to uncover great keywords that can be ranked quickly without much effort. Plus, it works on a credit system. For only $25, you can get 2,000 credits that can last you many months if you're not using the paid features of LowFruits to analyze every keyword you find with it.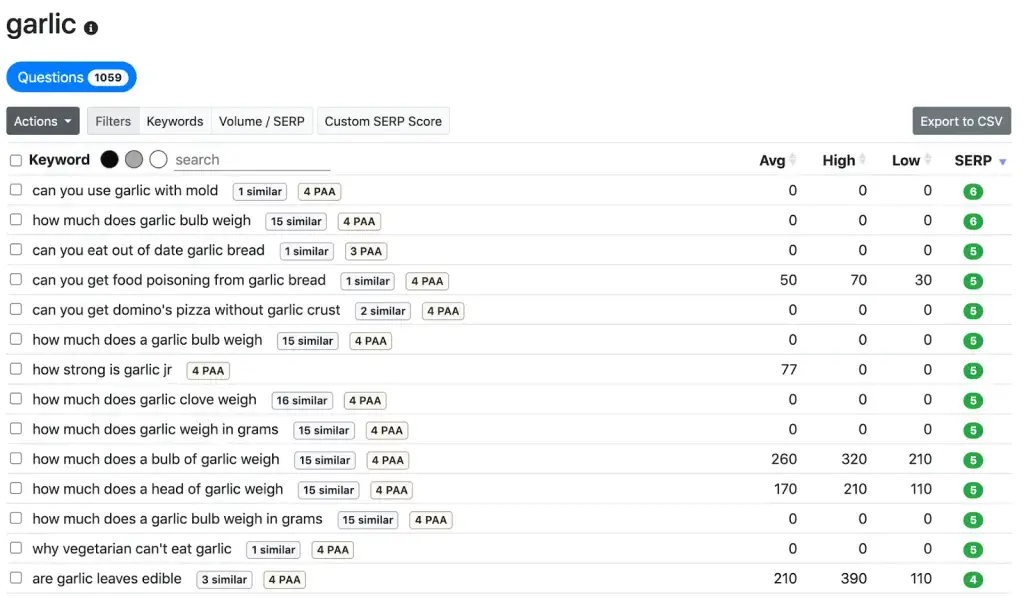 5. Keyword Chef
Keyword Chef is another great keyword analysis tool you should try if you like the idea of a credit-based system. In fact, Keyword Chef is the closest competitor to LowFruits (our previous review) for finding low-competition keywords for SEO.
With real-time SERP analysis, Keyword Chef helps you find the best SEO keywords for your website that are nearly guaranteed to rank high on Google. Instead of showing icons for weak spots like LowFruits, Keyword Chef gives you a SERP score between 0-10. The SERP score is the number of easy-to-outrank sites that are on the first page of search results for that keyword. The higher the number, the better it is for SEO.
One of Keyword Chef's top features; however, is the keyword clustering feature, which groups together similar keywords that share common search intent. This makes it an easy way to tell which keywords should be included in the same article so you avoid keyword cannibalization. See image below for an example.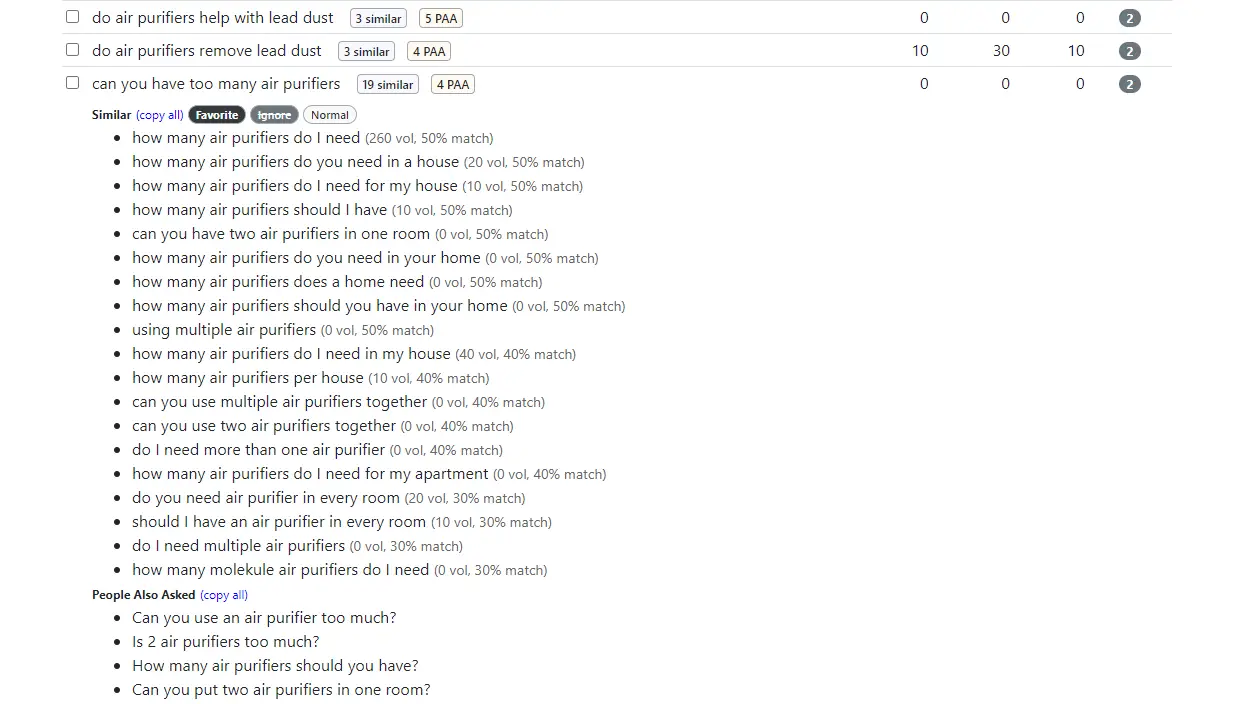 With a single click, you'll instantly discover all of the similar keywords that have the same ranking URLs in Google, along with the percentage match. For example, if you're interested in the search phrase, "can you have too many air purifiers", Keyword Chef will show you that the phrase "how many air purifiers do I need" has a 50% match; meaning 5 out of the top 10 ranking URLs on Google also rank for that alternative keyword phrase.
Therefore, you should not create two separate pages for those keywords. Otherwise, Google wouldn't know which page to rank in the search engine results pages (SERPs) for each query; causing a ranking suppression for both pieces of content.
You can try Keyword Chef for free and get 1,000 credits by signing up for a trial account to test it out.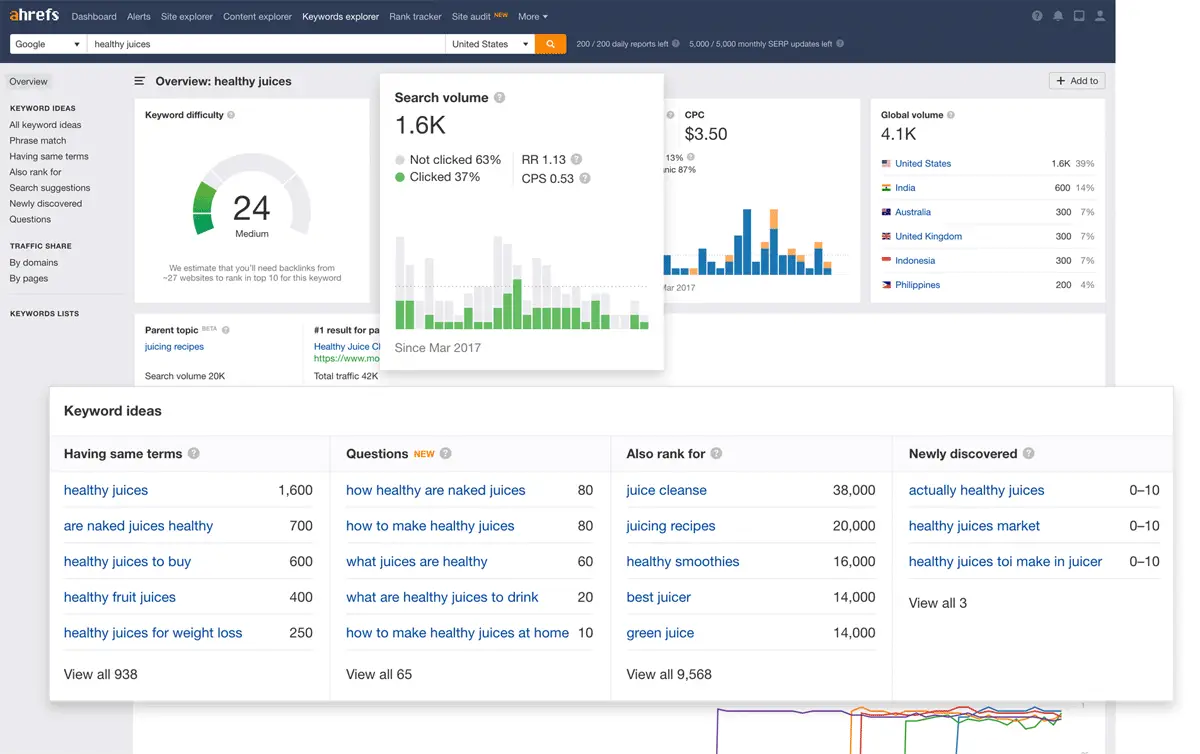 6. Ahrefs 
No list of the best keyword research tools would be worth its salt if it didn't include Ahrefs. Ahrefs has been at the forefront of search engine optimization for more than a decade. Throughout that time, this popular tool has maintained its reputation as one of the industry's top SEO analysis software thanks to the way it makes expert-grade keyword analysis accessible to non-professionals. 
The company's AhrefsBot crawls the web to ensure its database of over 150 million keywords is up-to-date on a daily basis. Still, just because there's such a large amount of data here doesn't mean that Ahrefs is overwhelming to use for keyword research.
The combination of straightforward navigation and a beginner-friendly dashboard in the Keywords Explorer tools means that finding the keywords your customers are searching for is less time-consuming and much more hassle-free than with other platforms.
Keywords Explorer helps you determine how hard it would be to rank in the top 10 search results for a given keyword. It does this by calculating a Keyword Difficulty score from 1 to 100, with 100 being the hardest.
KD: Difficulty score (1-100).
Volume: Average monthly search volume.
Clicks: Average monthly number of clicks on the search results.
CPS: Average number of different search results people click on after searching for the keyword.
CPC: Cost-per-click value advertisers are spending on the keyword.
Return Rate: A metric that indicates how many repeat searches the keyword gets using a relative scale.
At the same time, the Site Explorer feature is an excellent tool for investigating your competitor's keywords and ranking performance, identifying new content opportunities, and discovering valuable insights into their PPC strategies.
Ahrefs' pricing starts at $99 per month for 2,500 max rows per report and 750 tracked keywords. Alternatively, you can test drive the Ahrefs free Keyword Generator, which gives you limited access to the main features.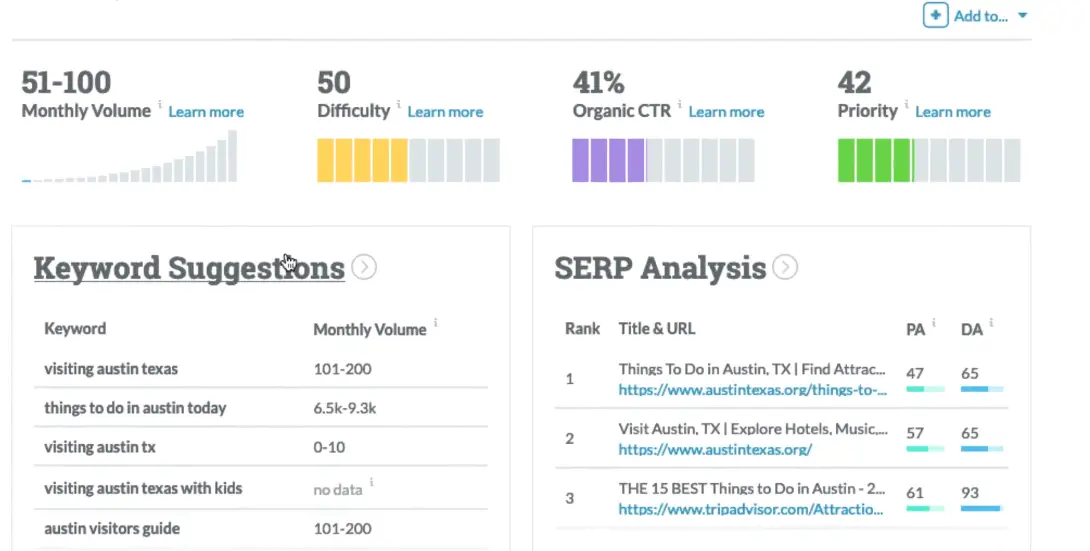 7. Moz Keyword Explorer
The free Keyword Explorer tool from SEO marketing software pioneers Moz is another choice for you to consider.
This tool lets you delve into its database of over 1.25 billion genuine keywords, all regularly crawled and updated to provide you with the most up-to-minute data on search volume, difficulty, PPC performance, and other vital metrics. 
Apart from the ability to make informed decisions based on this highly accurate data, the one thing that really makes Moz stand out from the other keyword analysis tools on this list is that it gives you complete freedom and control to manage your keyword data however you best see fit.
For example, you can assign each keyword a custom score to signify its relevance and importance to your brand, organize the data so that it relates to your business's key performance indicators (KPIs), and use lists to group keywords together and compare them against one another to help you decide which search terms you should focus your SEO efforts on.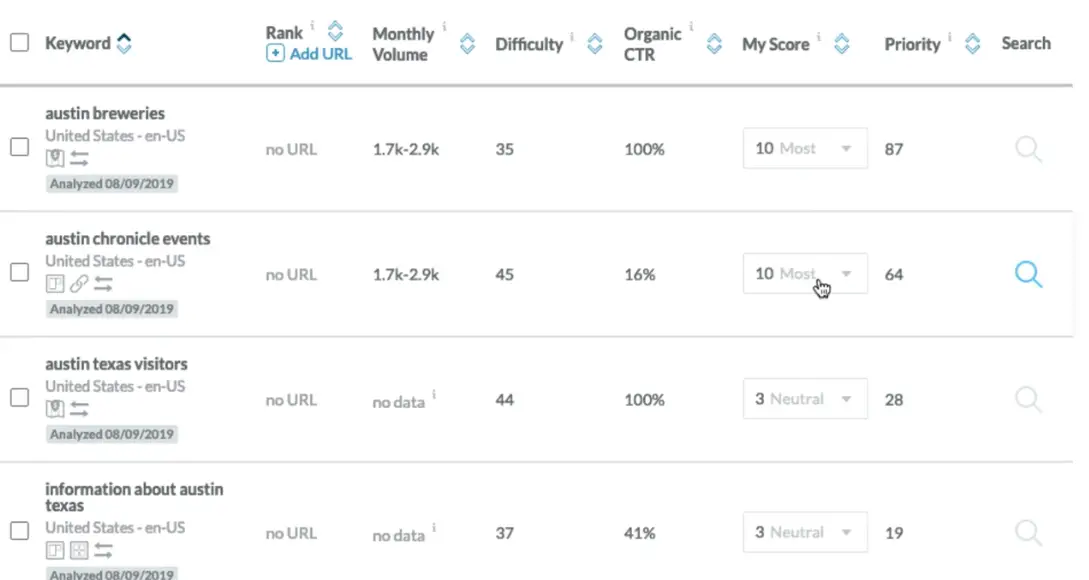 Moz Keyword Explorer tool comes with a 30-day free trial, after which plans start at $99 per month for 150 keyword searches with 10,000 rows per keyword query. You can also track up to 300 keywords per month on the standard plan.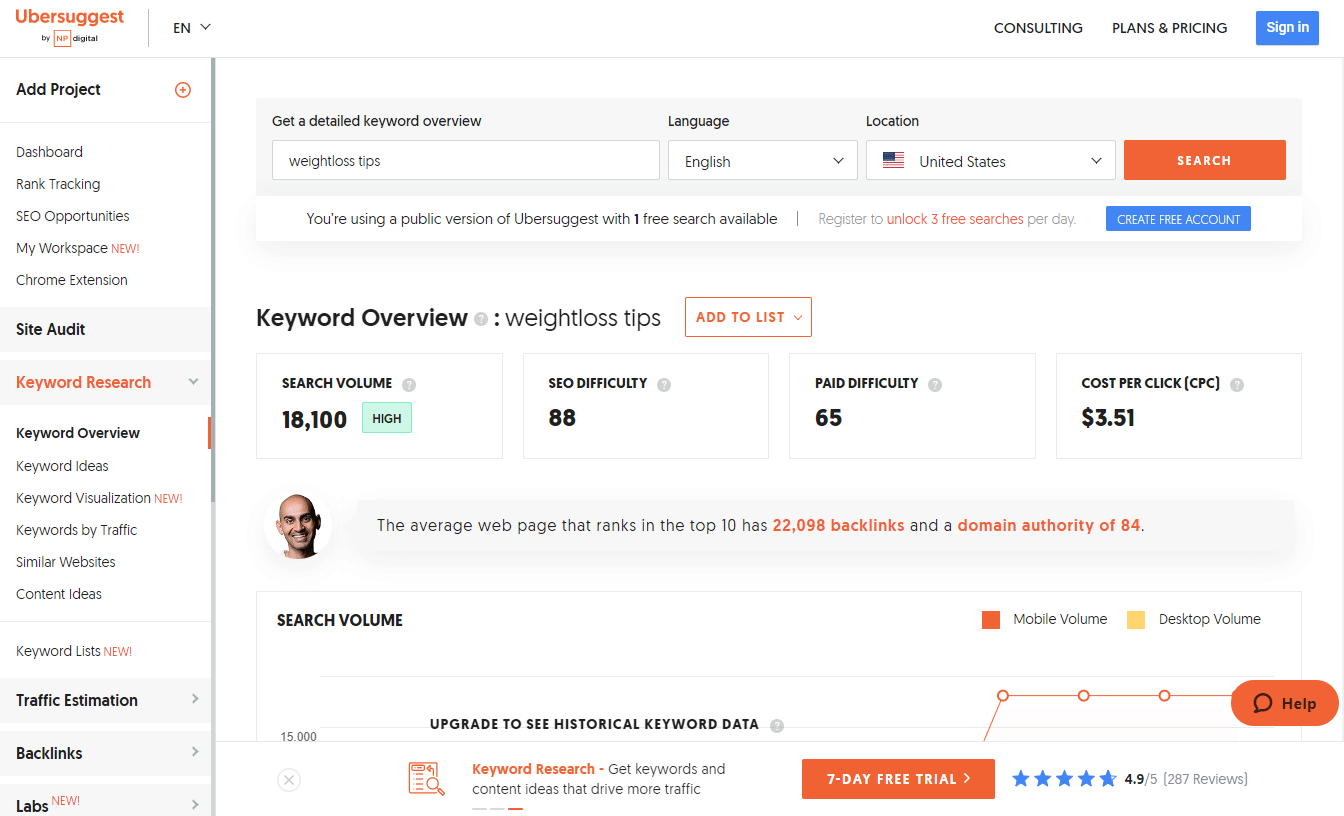 8. Ubersuggest 
Ubersuggest deserves a place on our list of the top keyword tools by virtue of how extremely easy it is to analyze your data. Plus, you can buy a lifetime deal for as low as $290 without paying anything ever again.
Developed by high-profile online marketing specialist Neil Patel, this beginner-friendly platform allows you to input a keyword and receive an extensive list of keyword ideas that you can filter by volume and difficulty.
The best part is that each result comes with a list of the top 100 search results for your keyword. This is such a helpful feature for analyzing your competitors and how they approach the topic so you can quickly gauge if you can also compete for the same search terms.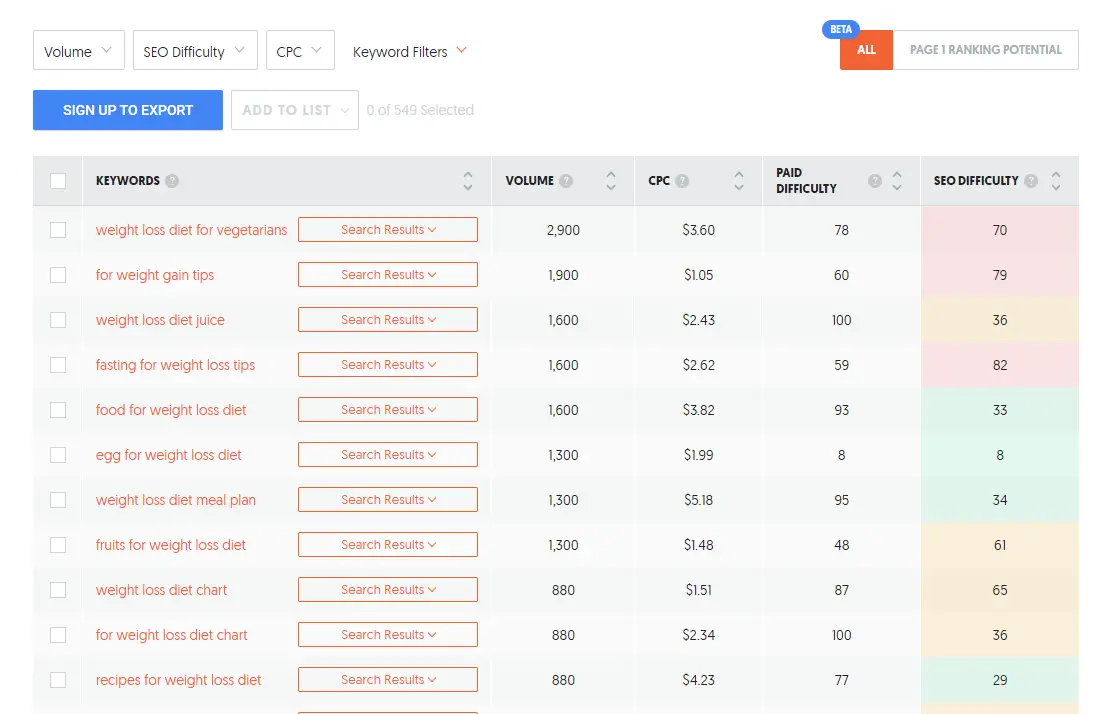 Combined with a prominently displayed summary of the monthly search volume, CPC, paid advertings and SEO difficulty scores, Ubersuggest can prove invaluable for deciding whether to compete for a target keyword or not.
Ubersuggest offers 3 free keyword searches per day with a free account, and paid plans start from $29 per month for 150 daily searches (or you can purchase the individual lifetime deal for just $290).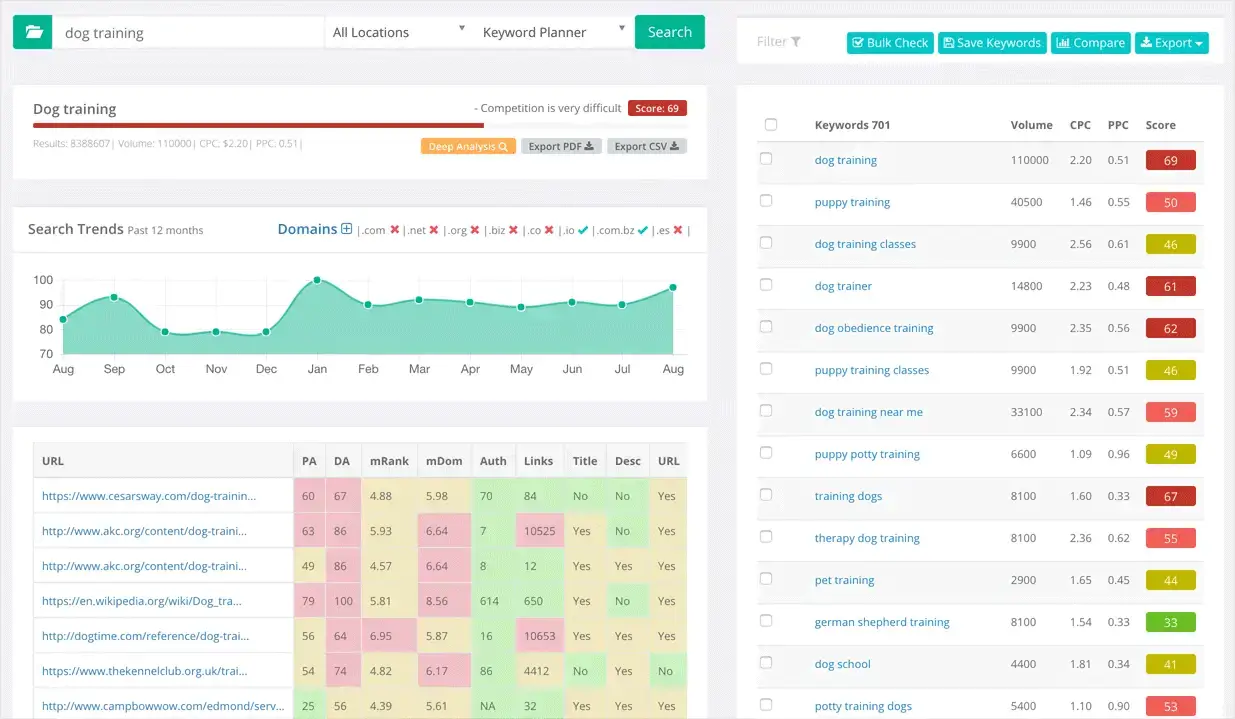 9. Keysearch
Keysearch doesn't get as much industry press as the other keyword research tools reviewed in this guide, which is a shame, because it's actually a powerful tool that comes bundled with some other great SEO analysis software.
Additionally, Keysearch is ultra cheap to use; starting at $17 per month for 200 daily keyword searches. There's also a free trial that provides 5 keyword searches and analysis per day as well as limited access to the other SEO tools.
You can search for related keywords on multiple platforms like Google, Yahoo, Bing, Etsy, Pinterest, and eBay; check Keyword Difficulty scores; track keyword rankings; perform backlink analysis; conduct website audits; access an AI content writing assistant; and more.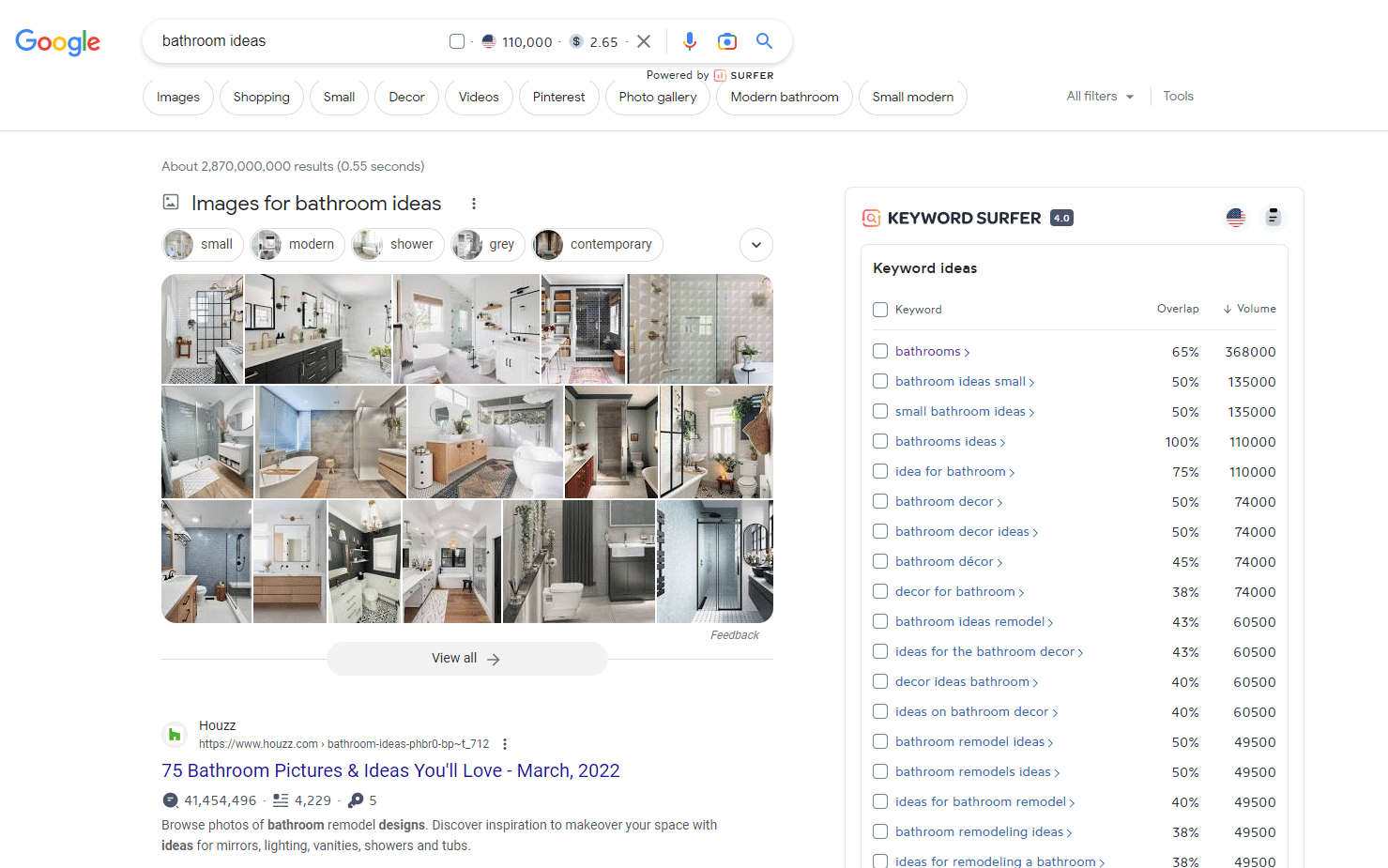 10. Keyword Surfer
Our final recommendation for a good keyword research tool to try is Keyword Surfer, which is a free SEO Chrome extension developed by Surfer SEO. This plugin adds new functionality to your Google web browser.
Once installed, Keyword Surfer shows you the search volume and cost-per-click (CPC) data for the term you search for. It also gives you additional keyword ideas in a side panel along with the percentage overlap of the top-ranking URLs and individual search volume metrics.
The most notable feature; however, is the individual URL metrics in the SERPs. Keyword Surfer reports the estimated monthly traffic, number of words on the page, number of exact match keywords in the content, and if the title has been recently changed. See image below.
Because Keyword Surfer is free, you should definitely take advantage of this keyword research tool.
Learn More About Keyword Research
The links below explain more about keyword research and how to use it correctly for better search engine optimization. Use these resources to expand your knowledge on the subject.
Keyword Research Tools & Software Summary
I hope you enjoyed this list of the best keyword research tools.
As you discovered, there are many top keyword research tools to choose between that make it easy to generate new keyword ideas, check search volume, analyze keyword difficulty, and measure other vital details about each potential keyword to target for your SEO campaigns. Feel free to try each one so you can determine the best keyword research software for your needs and budget.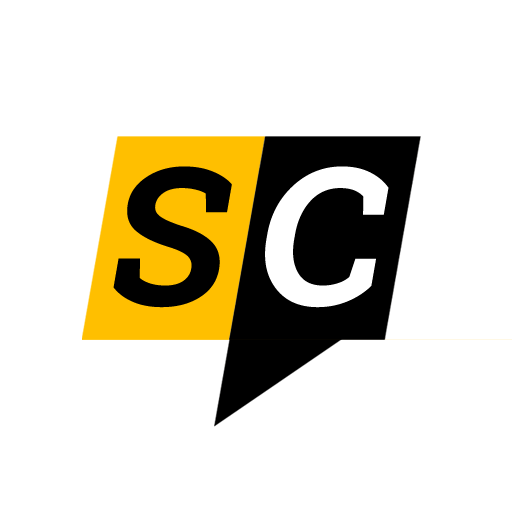 The Editorial Staff at SEO Chatter is a team of search engine optimization and digital marketing experts led by Stephen Hockman with more than 15 years of experience in search engine marketing. We publish guides on the fundamentals of SEO for beginner marketers.