This guide includes a list of the best content optimization tools for SEO.
Below, you'll find the top content optimization tools you can use to improve your website's search engine optimization (SEO) strategy. The recommendations on this page contain a variety of options to help you find the perfect optimization software for your digital marketing needs and SEO budget.
Disclosure: This page includes affiliate links for a few of the optimization tools. When you purchase a paid subscription, I may earn a commission.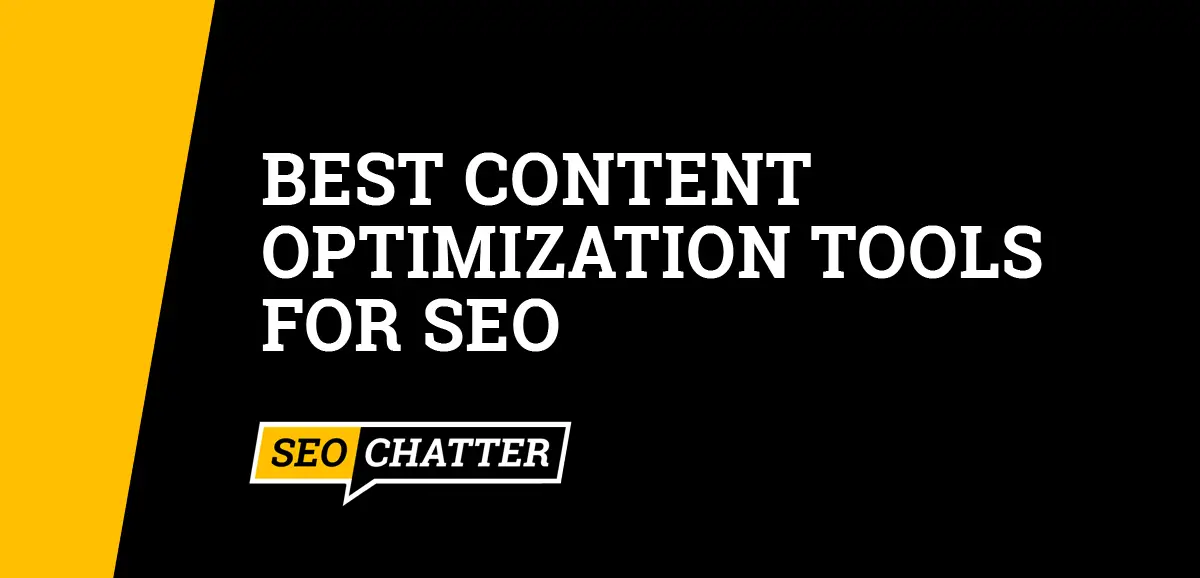 Best Content Optimization Tools for SEO
1. Surfer SEO
Surfer SEO is the best content optimization tool for on-page SEO and article writing because this tool performs a data-driven analysis that allows you to compare your web pages to the top-ranking URLs on the SERPs before and after you publish the content.
With the audit feature, you know what's missing from your content plan, website, and specific web pages so you can become more visible and rank better. The keyword research feature allows you to find the right keywords, frequently asked questions, headings, and word count that you should use in your content on the content editor. 
As you start to write, Surfer SEO can help generate an outline for you and even provide content suggestions that will help boost your rankings. The Surfer SEO tool is constantly upgraded to add new features and is improving in quality each year.
2. PageOptimizer Pro
Another top tool for content optimization is PageOptimizer Pro (or POP), which helps you improve your on-page SEO signals for Google's ranking algorithm.
One of this tool's prominent features is the Chrome Extension, which allows you to optimize your pages from the WordPress editor. The tool also gives suggestions on Google Docs to enable you to optimize a post before publishing to your content management system (CMS) if you prefer to work that way during the writing and editing process.
POP also offers unlimited reports to help you optimize as many web pages as possible and share the reports with your team. The content editor suggests changes when you have the Report Card view and allows you to integrate the changes into the WordPress Editor.
You will also get keyword recommendations, LSI terms, and schema optimization that ensure your on-page SEO is on point to help your content rank higher in the search engine results pages (SERPs).
3. Dashword
If you're looking for a good content optimization checker and writing tool to help you create content for your business that attracts organic traffic, Dashword is a good choice.
This content optimization software features a content brief builder that gives you all the information you need for brief creation in one place. The content optimization part of the tool allows you to optimize your content for relevant keywords before publishing. 
You'll see all the keywords, questions, and related information that'll make a great content piece that satisfies your readers. You'll also enjoy the content monitoring feature that allows you to see automated keyword reports, underperforming pages, and a keyword rank tracker. 
4. Topic
Because of its real-time data analysis capabilities, Topic is also one of the market's best content optimization software products. This application also gives digital marketers actionable recommendations so they can create content that ranks highly on Google's search engine.
One of the tool's main features is the outline builder and research assistant, which helps users create fitting outlines and articles that rank well on Google, Yahoo, and Bing. Topic also features a content grader that helps the user optimize any existing content and drafts yet to be published. 
Topic provides WordPress and Google Docs plugins that users can integrate seamlessly into their workflows. If you target multiple regions or languages with your content, it's beneficial to use Topic's 5-language (English, Portuguese, French, Italian, and German) support and geo-targeting features.
5. Clearscope
Clearscope is one of the most popular tools for content optimization because it provides a streamlined experience for those looking to improve their on-page SEO.
This tool features an easy-to-use text editor and content reports for more personalized content that appeals to search engines and users alike. It also features a content grading scale that lets users understand content quality.
You can also benefit from the platform's search intent and volume insights so you can target the right keywords and phrases that help you create comprehensive content.
Lastly, the Clearscope tool has WordPress and Google Docs integration so that you can have a smooth workflow without having to use a separate dashboard when optimizing your content.
 6. MarketMuse
MarketMuse is one of the best content optimization tools for SEO because it uses artificial intelligence (AI) to provide users with a plan to create content that suits their target audience and ranks high in the SERPs.
The SEO monitoring and auditing feature help the user with technical SEO, auditing, and tracking changes. You get personalized difficulty scores of the existing content and see which keywords you are likely to rank highly for in the search engine rankings—a unique feature not found in other SEO content optimization tools.
Thanks to the outline builder feature, you also get to create your outline in a few seconds. The content research feature analyzes multiple data points simultaneously to help you sharpen your content marketing strategy for long-term growth.
7. Frase
Frase is similar to Clearscope and MarketMuse for optimizing content for search engines. However, it differs from those SEO tools in that it allows users to dominate voice search and Feature Snippets through the question research feature.
This optimization software also integrates with Google Search Console, a feature not provided by many other tools in this list. This integration helps you understand the questions people search for in search engines.
This easy-to-use content marketing platform also provides users with automated content briefs and optimization suggestions that help them write more targeted content. The Frase application will benefit you greatly if you need to create content on a large scale.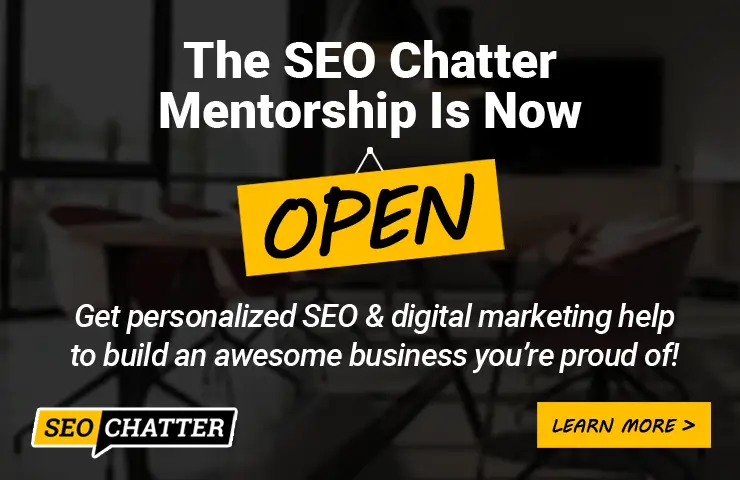 8. SE Ranking Content Editor
If you want an inexpensive but good writing tool for content optimization bundled with 35+ other SEO analysis and marketing features, then SE Ranking is a great choice.
I personally use this tool for my content writing and optimization needs because it's very affordable and constantly updated with powerful new features for SEO analysis, content planning, and competitor research.
The content editor allows users to pinpoint the target keywords for a specific article and gives them additional keyword ideas that competitors use and that do well in the search engine rankings.
The optimization rate checker shows you how optimized your page is by giving it an SEO score. The quick SEO tips feature helps you optimize content as you edit or write it and will remind you where to place certain keywords to improve your score.
You can also analyze your top competitors, the keywords they use, and how they use these keywords to rank in the SERPs to help map out the long-term content strategy for your business or a client's website.
9. Semrush SEO Writing Assistant
The Semrush SEO Writing Assistant is a great tool that can provide helpful insight to optimize your content for search engines and user intent. It comes bundled with Semrush's 40+ other content marketing tools, which is hailed as one of the best software in the industry.
The keyword feature helps you pinpoint the target keyword and recommends other keywords to include for better SEO results. The readability feature helps you identify any paragraphs, sentences, or words that need to be rewritten. The consistency feature helps determine and maintain a consistent voice that resonates with your target audience.
The Semrush SEO Writing Assistant also features a plagiarism checker to help you identify plagiarized fragments in your content. You also get Google Docs, WordPress, and MS Word add-ons to edit and optimize your content in the platform where you're most comfortable.
10. GrowthBar
GrowthBar is a GPT AI-powered tool that allows users to perform keyword research, rank tracking, content generation, and competitive analysis in a simple interface.
The site inspector enables you to type in the domains of your competitors and get access to crucial information like organic traffic, Domain Authority, top organic keywords, backlinks, and even Facebook ads data.
The rank tracker feature helps you track SEO performance and provides reports you can share with your clients or team. The content and keyword tool help create and optimize content for rankings. Once you enter a keyword, you get a content outline that will help pinpoint details such as keyword difficulty, search volume, and related keyword suggestions.
If you're looking for an AI-powered content optimization tool that makes writing quick and easy, while also providing valuable keyword ranking tracking and backlink analysis, then GrowthBar is worth a try.
11. Rank Math
Rank Math is an excellent tool for unlocking metadata optimization on WordPress sites. It features an easy-to-follow setup wizard that configures itself for WordPress SEO. It supports up to 16+ Rich Snippets that can help you optimize your posts for limitless keywords.
Rank Math is the first SEO plugin that uses artificial intelligence to help users write great content for search engines and site visitors. It also features Google Search Console integration so that you can see important information about your website on WordPress.
It also includes a Google keyword ranking and an LSI keyword tool that help with planning out your keyword strategy. Rank Math has much more advanced features for on-page SEO than competitors such as Yoast and AIOSEO, making it a worthy contender for website owners.
12. Link Whisper
If you're looking for the best content optimization tool for internal SEO linking, Link Whisper is a must-have WordPress plugin. This tool helps users build powerful, relevant, and optimized internal links so their businesses can rank higher on Google and other popular search engines.
I use Link Whisper daily to manage my website's internal linking SEO strategy. And, in my opinion, it's a must-have plugin for every website running on the WordPress platform that's worth every penny (which isn't much anyway; around $77 for a license).
Since this is a smart linking tool, you can easily use it to add automatic link suggestions to your content as you write and edit in WordPress. You can also quickly find any pages with few or no internal links and add relevant links with keyword-optimized anchor text with a single click.
The auto-linking feature enables you to simply put in a keyword and a URL, and the tool will build links for past and future mentions of the keyword phrase. You can also access an in-depth site report in Link Whisper that gives you data about internal and external links and the best ways to optimize your site and its structure.
Plus, you can fix broken internal and external links quickly in a few clicks, and use Google Search Console to access traffic data for your web pages so you can adjust keywords and links for maximum results.
13. Schema.Dev Schema Builder
Schema Builder by Schema.dev is a free tool to create structured data for any web page, which is often a headache to do for non-technical SEO writers.
This optimization service includes a convenient Chrome Extension with a guided wizard that enables point-and-click simplicity to generate Structured Data markup.
Schema.dev features 40+ schema types that users can utilize even without schema knowledge. It has schema builder, schema tester, and schema deployer tools that help with structured data implementation.
The schema builder allows the user to build Structured Data without needing to code the data by hand. You can also use the schema tester to verify and automate large-scale schema with the help of the tool's API.
Checking for warnings, errors, and recommendations is very easy with this tool. The schema deployer allows you to deploy your schema so it's live for Google indexing with just a single line of code.
14. Google Search Console
Although Google Search Console (GSC) is used to help you measure your website's search traffic and performance, it's also a top tool for content optimization for SEO keywords. With this cloud service, you can inspect individual URLs to find out which keywords your web pages are ranking for in the Google SERPs as well as the average ranking positions.
The trick to using this tool for optimizing content is to look for the SEO keywords (called queries in GSC) a web page is ranking in positions 11 to 20 that are not currently being targeted in the content. Next, you can add those terms to the page to help boost rankings for the relevant keywords.
Essentially, Google is giving you the exact keyword data you need to optimize your content in a better way to increase organic search engine visibility. So you should dive deep into that optimization feature to extract as much free data as you can for improving on-page SEO.
15. Grammarly
Grammarly is another must-have tool for every content writer and SEO specialist. This free content checker reviews the written text's spelling, grammar, punctuation, and clarity to help improve readability and engagement.
If you're serious about optimizing content for the user, then Grammarly is the best software for creating better text to improve the user experience. The free plan is likely all you need for most content writing and optimization tasks, and the Grammarly Chrome Extension provides real-time writing suggestions in WordPress, Google Docs, and other web editing software.
I couldn't imagine life without Grammarly installed in my browser. And hopefully, you'll come to depend on this tool as much as I do while writing your blog posts, articles, and review guides.
16. Hemingway Editor
Hemingway Editor is mentioned on this list of content optimization tools because it ensures that your articles are optimized for readability, which is part of the user experience that impacts your content's SEO rankings.
This free tool is available online for anyone to access, and works by highlighting lengthy, complex sentences and common errors, and suggests ways to fix them to make your writing bold, clear, and more understandable.
A good strategy for SEO content writing is to aim for a reading level around Grade 5. This ensures that every person, no matter their age or educational background, can comprehend the language you use on your website.
17. HotJar
Rounding out this list of content optimization software is HotJar, which is one of the top tools for optimizing content for conversions.
This visualization software lets you analyze how users behave on your site using interactive heatmaps of their clicks and actions. It also provides screen recordings of their sessions so you can get real-time feedback for improved conversion rate optimization.
If you want to make more money, generate more leads, and gain more customers for your business, then HotJar is an essential tool for your digital marketing stack. With it, you can gain a wealth of valuable data to help improve the conversion rates that's not available in the other tools recommended on this page.
Learn More About Content Optimization
The links below explain more about content optimization and how to use it correctly for better SEO. Use these resources to expand your knowledge on the subject.
Content Optimization Tools For SEO Summary
I hope you enjoyed this guide on the best content optimization for SEO.
As you discovered, there is many content optimization software to choose between that help you improve the on-page SEO, readability, and conversions, which are all part of a good search engine optimization strategy. Feel free to give the top recommendations a try or test them all to find out which content optimization tools work best for your needs.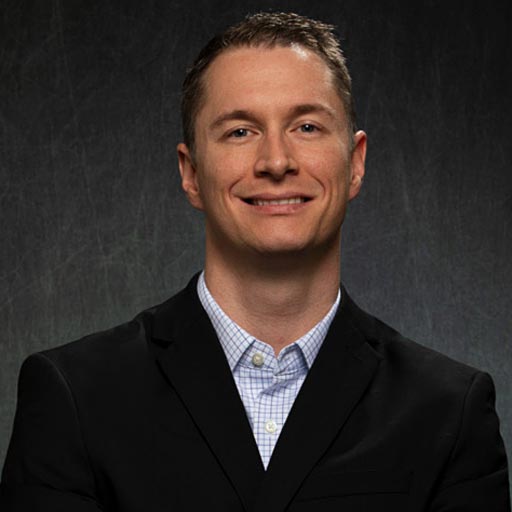 Stephen Hockman is an entrepreneur and founder of SEO Chatter. He specializes in search engine optimization and digital marketing and has been fascinated with SEO since 2005. His goal is to share the best tips and news about search engine marketing to help you get more website traffic.