This guide covers SEO for churches.
Below, you'll find a list of tips that can help improve search engine optimization for a church website of any denomination. Understanding how to do good church website SEO is essential for getting more organic search traffic, which means more people coming to your place of worship to hear the gospel preached.
By the end of this guide, you'll know how to set up a complete strategy for doing local SEO for churches that gives your site the best chance of ranking for relevant keywords in search engines like Google, Yahoo, and Bing.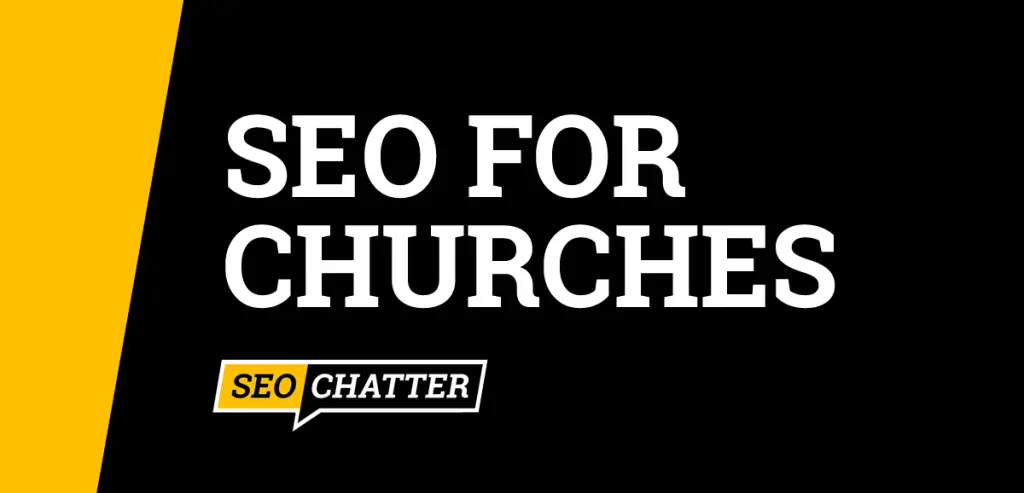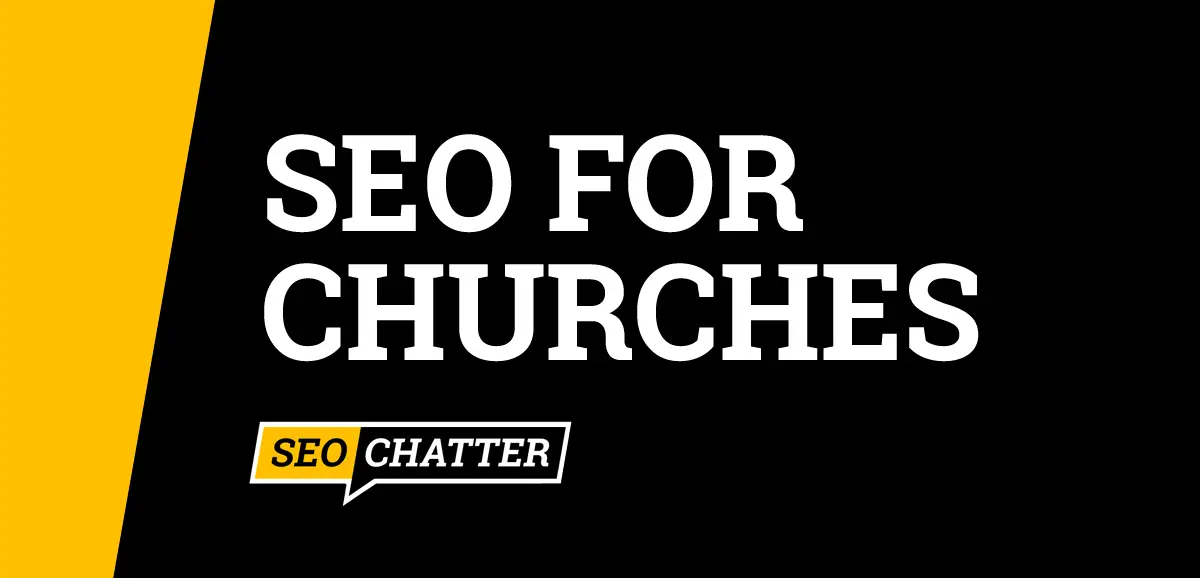 What Is Church SEO?
SEO for churches is the process of using search engine optimization to improve a church website so it shows up more in the search results for more people to find, contact, and visit the church. Church SEO focuses on getting visitors through organic search traffic.
Why Is SEO Important for Churches?
SEO is important for churches because it helps people find your church online. Good SEO is also important because it's a marketing channel for churches to reach their communities without paid advertising, which leads to more church members.
SEO for Churches
1. Create a Google Business Profile
The first step for doing SEO for churches is to create a Google Business Profile by going here: google.com/business/.
Previously known as Google My Business, this is a free online listing your church can have on Google's search engine to help increase visibility for local searches. Without a Google Business Profile, your church website cannot appear in Google Maps or rank in the Local Map Pack that's displayed to users on the first page of Google's search engine results pages (SERPs) for local searches related to churches.
As mentioned in this other guide with a complete Google My Business Optimization Checklist, you need to create your free Google Business listing, then follow these optimization tips for SEO:
Claim and verify your business listing.
Include the name, address, phone number, and hours of operation.
Include the church website's URL.
Add the business opening date.
Add relevant SEO keywords to the business description. (See this related guide for tips on how to add keywords to Google My Business.)
Choose both primary and secondary categories that are related to churches.
Add relevant business attributes.
Add all of the services you provide to the community.
Upload photos, videos, and virtual tours.
Pre-Populate questions about the church and then provide the answers.
Set up messaging to communicate with potential visitors.
2. Create a Bing Places SEO Profile
The next step for church website SEO is to create a Bing Places profile. Bing is the second-largest search engine in the world, and millions of people use it as their primary search engine. Therefore, you also need to set up a church business profile on Bing, which is similar to Google Business.
Following this tip will allow your church website to rank in Bing's search engine for relevant queries. You can also apply the same church SEO tips in the last step to your Bing profile. Go here to get started: bingplaces.com.
3. Create a Yahoo Profile
Yahoo is the third most-used search engine around the globe, making it another good site for doing effective local SEO for churches. And similar to Google and Bing, your church site will not rank well on Yahoo if a profile is not set up for your organization.
You can create a Yahoo business profile through Yext here: yext.com/pl/yahoo-listings/index.html. And use the same SEO tips mentioned previously to optimize your church profile correctly for local search engines.
4. Get Your Church Listed On Yelp
Yelp is an online review site for people to find the best local businesses, including churches. What's interesting about Yelp is that the website is highly optimized for local SEO, meaning that it typically ranks in the top 10 positions on Google, Yahoo, and Bing for local church-related keywords.
For example, Yelp has thousands of web pages that target SEO keywords for churches like "best Baptist church in Chicago", "Presbyterian churches in Maryland", "Catholic churches in Broward County, Florida", "methodist church near Toronto, Ontario", etc. See the image below for example pages that appear in Google for the search phrase "best Baptist church in Maryland".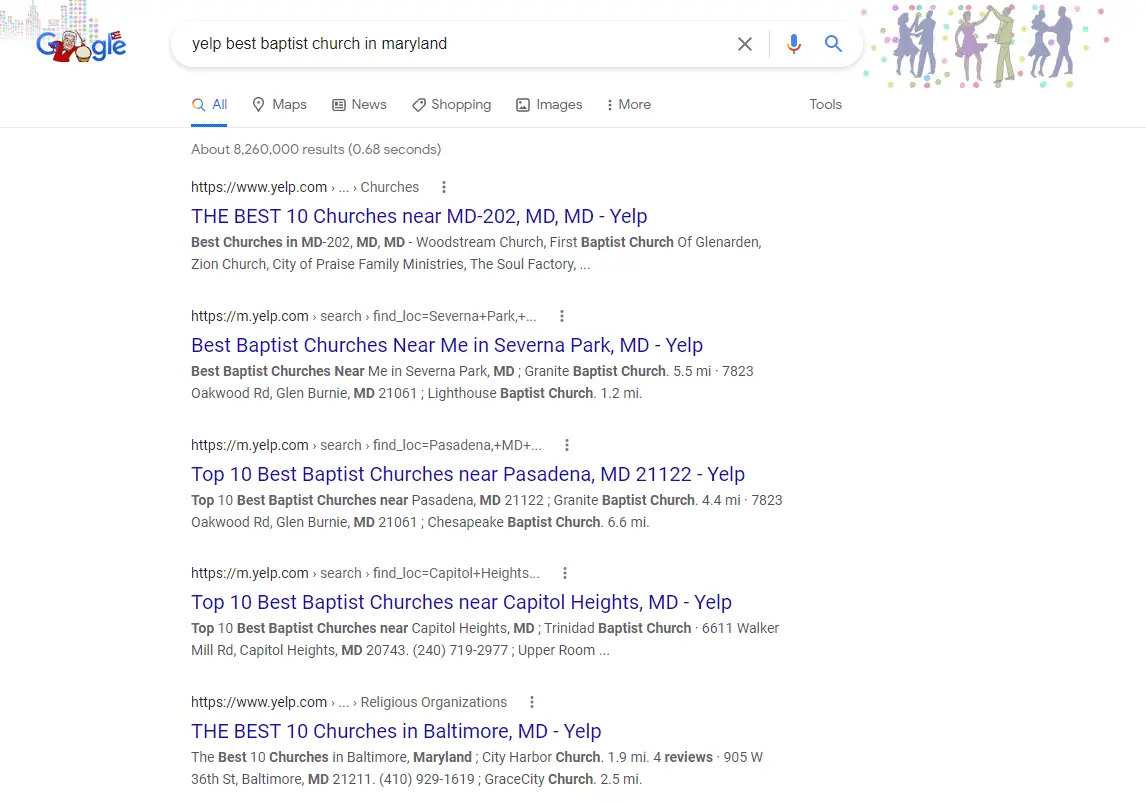 A good SEO strategy for churches is to piggyback off the digital marketing efforts of Yelp by getting your church listed on this site. Listings are free and Yelp can help drive more visitors to your worship services without having to pay for advertising. You can get your church listed on Yelp by going here: business.yelp.com/
5. Get Listed On TripAdvisor
Similar to Yelp, TripAdvisor is another powerful website to use for off-site search engine optimization. TripAdvisor competes for many of the same church SEO keywords as Yelp. Therefore, you should set up a free listing on TripAdvisor as well to gain more organic search traffic. Go here to get listed on TripAdvisor: tripadvisor.com/CreateListing.html
6. Submit an SEO Listing to ChurchFinder
Another website to use for off-site SEO is ChurchFinder. This website also ranks well in Google, Yahoo, and Bing for local church-related keywords, making it a good platform for doing effective SEO for churches. Go here to add your church's listing to ChurchFinder: churchfinderpro.com.
7. Add NAP & Schema to the Church Website
After you've set up all of the important business profiles, the next step for church website SEO is to add NAP information to the site using Schema Markup.
NAP stands for name, address, and phone number. And Schema Markup is a type of structured data code that presents the NAP information in a language that search engines like Google use to read and understand for SEO purposes.
Having consistent NAP information online is important for church SEO. Even a slight mismatch of NAP information for a church can cause a number of ranking and search engine visibility issues.
For example, there are many ways to format an address for a religious organization that's located on a route highway, such as:
Route 15
RTE-15
RT-15
US Route 15
U.S. Route 15
Highway 15
US Highway 15
U.S. Highway 15
The best SEO tip for churches is to establish a single standard format for the address and stick with it throughout every online marketing channel. The same thing is true for the religious organization's name and phone number format.
After you've established consistent NAP information for your church, you'll want to make sure the NAP information is listed accurately on all of the site's web pages. There are three ways to do this SEO strategy for churches:
Put the name, address, and phone number in the website footer.
Include the NAP information on both the about and contact pages.
Include Schema Markup on the site that has the NAP information.
Schema Markup requires a bit of technical SEO knowledge, however, it's important to ensure that the correct name, address, and phone number is attached to your church without any mistakes. Schema Markup also helps improve the quality of your business listing in Google, Yahoo, and Bing because it will have key information to display for your site in the SERPs.
You can create the Schema Markup for your organization for free by using Rank Ranger's Schema Markup Generator. Choose the "Local Business" option to get the correct fields for NAP and SEO. Once you're done using the tool, copy the HTML code and place it in the HTML section of the footer on your church website.
8. Build Local Citations
Once you have the NAP information in place on the website, the next step is to build local citations for the church. A local citation is a listing of your business on a website that's specific to your geographic area. It includes the NAP information as well as a backlink to your church website.
Local citations are important for church SEO because they're an off-site search engine optimization techniques that can improve the Domain Authority and trust of your website through backlinks. A backlink is a third-party website linking to your church's site. And these links count as votes for the search engine algorithms. The more votes your site gets, the better it can rank in SERPs for its relevant keywords.
The easiest way to create local citations is to add your religious organization's details to the platforms listed below. You can also reach out to other local businesses and ask them to link to your site from a customer resources page as a way to increase awareness of your church.
foursquare.com
bbb.org
local.yahoo.com
mapquest.com
yellowpages.com
hotfrog.com
local.com
pro.angi.com
manta.com
For even more local citation websites, check out this list of local business listing sites you can use for SEO link building to improve the off-site SEO signals for your church.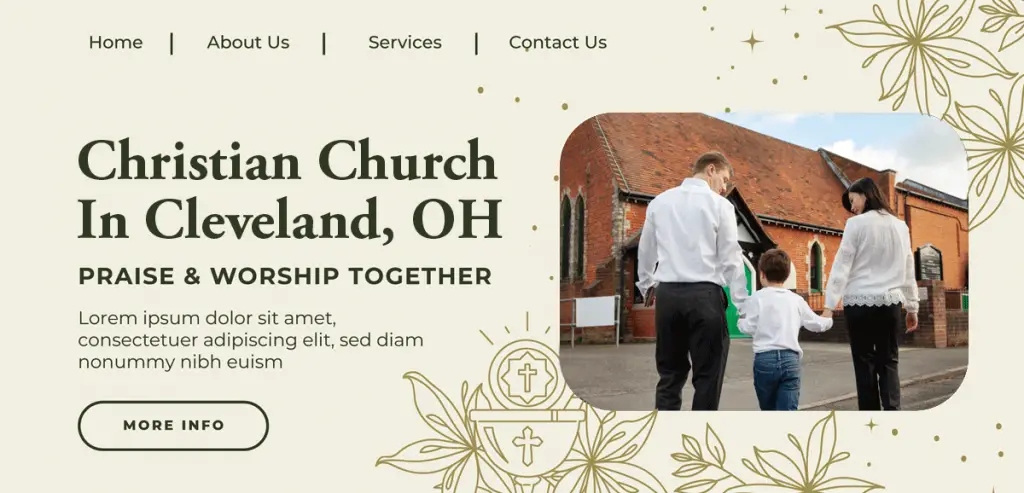 9. Optimize the Homepage for SEO
The homepage of your church website is the most important page for local SEO. This root page should be optimized for your main target keywords, which typically include the denomination of your church and the local area.
Most people do not look for new churches by searching online for your organization's name. Instead, they search for relevant queries that help them find a good church that matches their preferred denomination.
Your website will naturally rank for your church's name. Therefore, you don't have to specifically optimize the homepage for it. Instead, you'll want to pick the most important keyword phrase for your church along with the local area you're targeting.
Here are a few examples of good SEO keywords for churches:
Christian church in Cleveland, OH
Pentecostal church in Burlington, Vermont
Adventist church in Vancouver, Canada
With that main target keyword in hand, you'll want to optimize these key locations on the homepage for SEO:
Page Meta Title: Put the exact match keyword phrase followed by the church's name.
Page Meta Description: Start this field with the keyword phrase, then add a reason why someone should visit the church. Make it click-worthy and do not go over 160 characters.
H1 Heading: Copy the page meta title into this section.
H2 Subheading: Include the keyword phrase in the first H2 subheading on the page, which should appear directly after the introduction content.
Body Content: Include the keyword phrase a few times through the main content of the page so it reads naturally.
Optimized Image: Upload an image of your church's building to the page that appears within the body content. Make sure that the image filename is titled with the keyword phrase using dashes (-) in between each word. Also, include ALT text for the image that uses the exact match keyword phrase.
By following these SEO tips above, you'll have a well-optimized homepage for the local SEO keyword you're targeting to maximize your keyword rankings and traffic.
10. Do Local SEO Keyword Research
At this point, your church website will have good on-page and off-page SEO for your primary keywords. However, just ranking in the search engines for keywords related to your local city or town and denomination will limit your potential reach.
Therefore, if you're serious about doing SEO for churches then you should also conduct keyword research to find other good opportunities to target on your website through educational articles and blog posts.
KWFinder by Mangools (try it for free) is a good tool for this process. KWFinder is one of the only SEO tools I recommend as an affiliate because it's cheap, yet powerful for keyword research. However, you can use any other keyword research tool you like on the market.
A keyword research tool like KWFinder is important because you can search for a seed keyword like "types of churches" and get a list of other related terms to draw more visitors to your website. Also, this tool shows you the average number of searches per month for each keyword and the SEO difficulty score to help you estimate how hard it may be to rank for that term in the top 10 positions on Google.
In the image below, you can see this process in action. Related keyword ideas for "types of churches" include "types of Catholic churches", "types of Lutheran churches", "types of Christian churches", etc.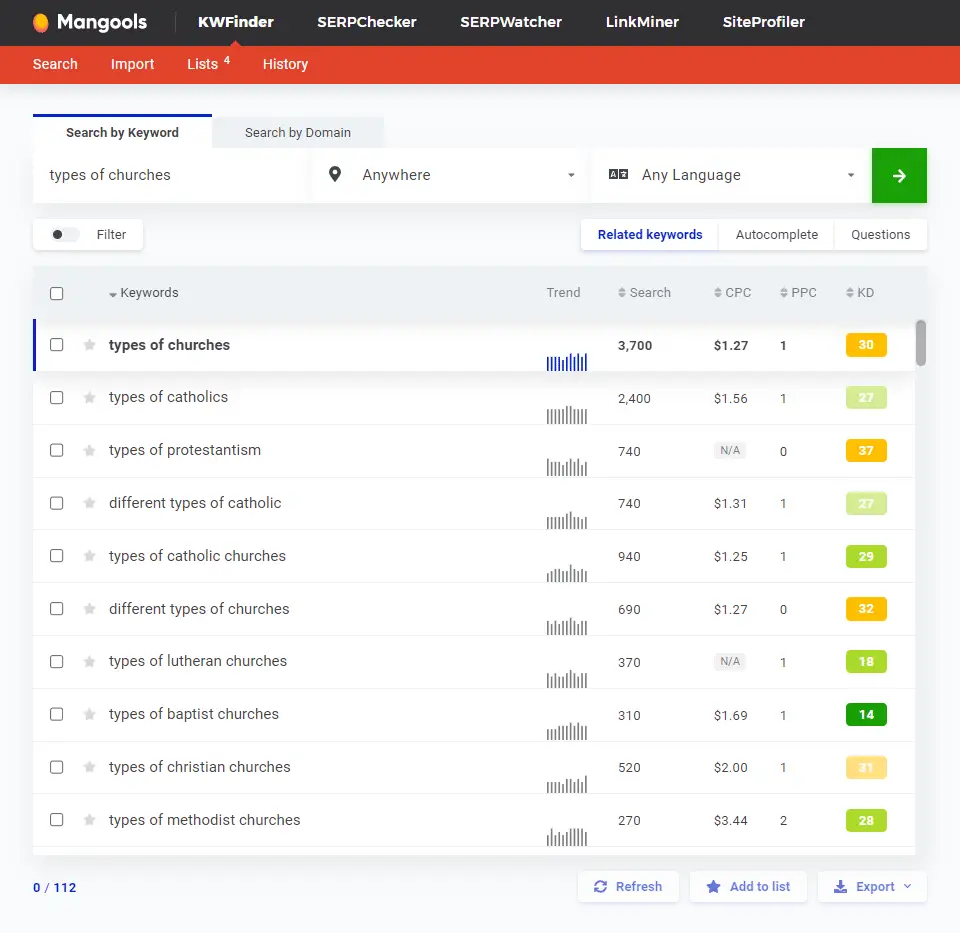 To get the most out of this SEO strategy for churches, you'll want to find relevant topics to write about on your website that can attract more online visitors. As your church publishes more content about its particular denomination, answers common questions about faith, explains important verses in the Bible, etc, the more the site will attract natural links, which increases the Domain Authority and trust for search engines.
This SEO technique also improves the topical relevance of this site, which also helps it rank higher in Google, Yahoo, and Bing. See this related guide on using a topic cluster content strategy for more details.
11. Write About Local Stories & Events
Another good tip for churches is to write about local stories and events while applying the gospel message to them. This allows you to rank your website in the search engines for related keywords to that local story or event and create more awareness for your church.
The common marketing terms for this strategy are "newsjacking" or "trendjacking". Essentially, you can capitalize on the interest in a current topic to drive more visitors to your website while also bringing the message of the Lord to people's attention, which can lead to more people visiting your church.
12. Optimize Each Page for On-Page SEO
If you use the previous two SEO tips for churches above, then you also need to make sure the new pages you publish are properly optimized for SEO. To make things easy for your church, the best strategy for on-page SEO is to pick a single target keyword to focus on for each web page. Then put that exact match keyword phrase in the same locations as mentioned for the homepage in step 9.
Those on-page SEO locations include:
Page Meta Title
Page Meta Description
H1 Heading
First H2 Subheading on the page
3-4 times in the Body Content
In an uploaded Image as the filename and in the ALT text
13. Create Internal Links
Another benefit of keeping an active blog on your church website is that it gives you more opportunities to add internal links for SEO. This further improves the on-site signals for specific keywords to help the pages rank higher in the SERPs.
The anchor text used for the internal links is a ranking factor for SEO. Google's crawler uses this information to help confirm what keywords the content should rank for in the SERPs.
Here are the basics you need to know to get started for church website SEO:
Include at least 3-5 internal links to every important page on your site from within the body content of other pages.
Use the main keyword for the target page as the anchor text for the internal links.
For internal links you build above number 3, include additional filler words in the anchor text to avoid over-optimization.
Here's an example of how to use this SEO tip for a church homepage that's targeting the keyword phrase, "Christian church in Washington DC":
Internal Link #1: Christian church in Washington DC
Internal Link #2: Christian church in Washington DC
Internal Link #3: Christian church in Washington DC
Internal Link #4: a welcoming Christian church in Washington DC
Internal Link #5: Christian church in Washington DC details page
14. Get Church Reviews
One of the best local SEO tips for churches is to actively work on getting more online reviews of your religious organization on as many business listing sites as possible. The top three must-have websites are Google, Yahoo, and Bing.
The more positive reviews your church website has, the more trusted it becomes for both users and search engines. And Google's algorithm, in particular, prefers to rank trusted sites higher in its SERPs for local keywords because they provide a good user experience.
Therefore, you should encourage your current members and other local business to leave a review on Google, Yahoo, or Bing as well as other popular sites like Yelp, TripAdvisor, Angie's List, Better Business Bureau, etc, to maximize the SEO value of your church for local searches.
15. Cross Promote On Other Websites
Pastors, elders, and other spiritual leaders have an expert level of knowledge in preaching and teaching the gospel that can benefit millions of people. And because many of these religious leaders are also active in their communities, it can be a good opportunity to use those teaching gifts to cross promote on other websites.
What this strategy consists of is guest posting in SEO on other local business websites. The pastors, elders, or spiritual leaders in the church can offer to write a relevant article for the target business that helps improve their market positioning for customers while including a backlink to the church website in the person's author bio.
This marketing strategy benefits both organizations because it's free content for the local business while doing several things for the church:
Increasing church awareness.
Establishing local expertise.
Building trust and authority.
Creating quality backlinks for search engine ranking algorithms to crawl.
A few example topics that can help you generate ideas using this SEO guest post blogging strategy for churches include:
10 Must-See Attractions Near Dave's Bait & Tackle Shop
Why Co-Working Is Good for Business and Your Soul
5 Thoughtful Floral Arrangements for a Grieving Family
How Tina's Chiropractic Practice Saved This Pastor's Back
The Amazing Customer Service Experience at Ray's Auto Sales
SEO for Churches Summary
I hope you enjoyed this guide on SEO for churches.
As you discovered, the basic strategy for church website SEO is to set up business profiles on Google, Yahoo, and Bing to rank for local searches. You can also tap into the ranking power of sites like Yelp, TripAdvisor, and ChurchFinder to get more organic traffic for free. However, local SEO for churches shouldn't just end there. There's plenty of opportunity to increase search engine visibility for the site by targeting keywords that attract local search traffic and building quality backlinks for off-site SEO.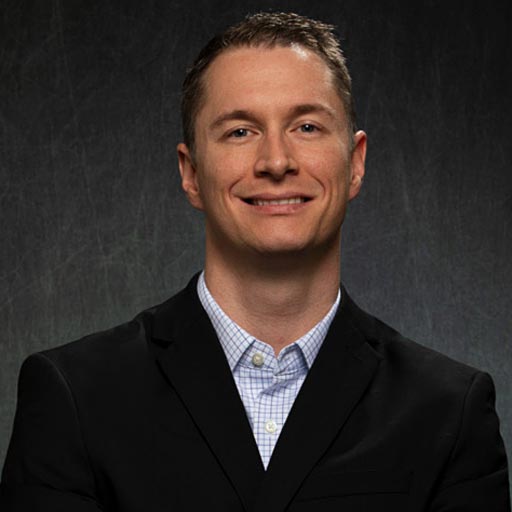 Stephen Hockman is an entrepreneur and founder of SEO Chatter. He specializes in search engine optimization and digital marketing and has been fascinated with SEO since 2005. His goal is to share the best tips and news about search engine marketing to help you get more website traffic.