This guide includes a list of digital marketing tips.
What you'll find below are the 35 best online marketing tips and tricks you can use to gain better market positioning, generate more leads, attract more customers, and get more sales for your business.
This page is divided into two sections: the first part includes a general list of the top 20 Internet marketing tips that can be used for any small business, startup, or large company, and the second part lists 15 more specific tactics you can implement in your digital marketing campaigns; making 35 tips in total.
Below, you'll find all the guidance you need to reach a larger audience online, from SEO to content marketing to social media, paid advertising, video, remarketing, and more.
Top Digital Marketing Tips
Tip 1: Set Digital Marketing Objectives
One of the best digital marketing tips you can follow is to set objectives (or goals) for your marketing campaigns. Objectives are important for online marketing because they give your business a specific direction, purpose, and vision. Having measurable goals also gives you key insights into how effective your strategies are for sales, growth, and performance.
A good practice to use for Internet marketing is to set a SMART goal for each objective. SMART is an acronym that stands for Specific, Measurable, Achievable, Realistic, and Timely. Using this trick in digital marketing can help you identify specific outcomes, determine if what you want to achieve is realistic, and if it's achievable by a certain deadline.
Tip 2: Focus On the Right Target Audience
Understanding who the target audience is for your business is another one of the top online marketing tips you should know and follow for success. If you don't who your best customers are, then you won't be able to make the right choices when it comes to your SMART goals as mentioned in the last tip.
Having knowledge about your target audience, such as their interests and buying behaviors, will give you helpful insight into your market. Plus, your best digital marketing content ideas will typically come straight from the source: your customers.
A common trick marketing professionals use to focus on the right target audience is creating a buyer persona for their typical customer. A buyer persona is a semi-fictional representation of your ideal customer based on market research and real data about your existing customers. Once you have this information in hand, you can create more effective online marketing strategies to attract that perfect type of customer to your business.
Tip 3: Incorporate Search Engine Optimization (SEO)
Next up in this list of Internet marketing tips is to incorporate search engine optimization (SEO) into your digital content strategy. SEO is the process of optimizing your website and individual web pages to help increase the quality and quantity of traffic from search engines like Google, Yahoo, and Bing. SEO is one of the best long-term strategies for online marketing because it targets unpaid traffic (i.e., free) rather than paid traffic.
Every piece of content you publish on your website should be properly optimized for SEO. This includes targeting the best keywords for your business and placing those terms in the right locations in the content for search engine crawlers to find. You can visit this other guide on how to add keywords to a website for SEO to learn the top methods for on-page SEO to help your content rank higher in the search engines.
Tip 4: Integrate Content Marketing
One of the most effective digital marketing tips and tricks for both B2C and B2B businesses is integrating content marketing into their online campaigns. With content marketing, you're attracting qualified customers to your business rather than going out and trying to convince people to buy your products and services. Think of it as attraction marketing.
A good content marketing strategy will include media like blog posts, videos, audio files, images, social media posts, presentations, webinars, etc, that answer your target audience's questions without directly selling them anything. Producing helpful content like this for your customers, and sharing it on the Internet everywhere you can, helps build trust and develop relationships while also generating leads and improving conversions because there's less hesitation from the buyer. That's because your business becomes a thought leader with better market positioning than your competitors.
Tip 5: Be Strategic with Social Media Marketing
Although it's tempting to want to be on every social media network for your business, the fact is that not all social channels are good for your company's bottom line. For example, TikTok is a popular platform right now and a ton of Internet marketers are flocking to it, but is your target audience actually using that network to make it worth your time or investment?
Additionally, developing a good online marketing plan for every social media platform takes a lot of work and dedication to get it right. A better tip to follow is to pick one social media platform where you know your customers are hanging out and try to dominate it for your business. Then, after you've built a strong following on that website, you can expand to other social media platforms that make the most financial sense for your company.
SEO Chatter, for example, is heavily marketed on Twitter (@seochatterblog) because that's where a lot of the target audience is online. As of today, I've mostly given up on using the Facebook page (seochatter) as a social media marketing channel because the organic reach is so low that it's not worth my time or effort.
If you're interested in driving more quality traffic to your website with social media backlinks, then check out this social media link building guide that includes all of the ways you can platforms like Facebook, Instagram, LinkedIn, Medium, Quora, Pinterest, Reddit, Twitter, and YouTube to create high quality backlinks to your site.
Tip 6: Use Email Marketing
If you're collecting email addresses from your website and building an email list for your business, then you need to start doing that today. Email marketing is one of the most effective digital marketing channels for turning leads into customers and customers into brand evangelists.
According to industry statistics, the return on investment (ROI) for email marketing is $42 for every $1 spent. And there are plenty of email marketing services that offer affordable plans to take advantage of this digital marketing channel. The experts at Weekend Growth have a good review of MailerLite vs ConvertKit vs Beehiiv to help you pick the best option for your needs.
To get started with this marketing tip, you need to add a lead magnet to your website. This can be any type of free offer for your visitors to grab in exchange for their email address, like an ebook, PDF, template, video, guide, discount, webinar, white paper, case study, etc.
Next, you should set up an email welcome sequence with 3-4 emails that are automatically sent to every new subscriber that introduces your business, its mission, core values, and a list of your best products and services.
To keep people engaged on your list, you also need to set up a routine schedule for mailing newsletters. That can be daily, weekly, bi-weekly, or monthly emails depending on how often you want to communicate with your potential and existing customers. The trick here is to make your emails helpful, fun, and something people look forward to opening. One of the best resources for mastering the art of email marketing Email Marketing Heroes. That site includes a free podcast, blog posts, and a paid membership for advanced training.
Tip 7: Understand Mobile Marketing
Mobile marketing is a multi-channel, digital marketing strategy that reaches a target audience through smartphones, tablets, and other mobile devices. With more than 5 billion mobile users worldwide and more than 53% of people using mobile devices to view websites on the Internet compared to 46% on desktop computers, knowing how to do good mobile marketing is essential for the future of any business.
Fortunately, the tips and tricks for this type of digital marketing are easy to incorporate for most large and small businesses. The top strategies you can use for success include:
Ensuring your website is mobile-friendly with a responsive design.
Creating a mobile app for your business and encouraging customers to download it.
Sending promotions through SMS text messaging or a mobile app.
Investing in mobile ads to reach customers while they're browsing the Internet.
Tip 8: Use Pay-Per-Click (PPC) Marketing
Pay-Per-Click (PPC) marketing is an online advertising model that allows businesses to create digital advertisements and only pay for the clicks on those ads by Internet users. The most common places for PPC ads to appear are on search engines, social media, and websites. The ultimate goal of PPC marketing campaigns is to drive traffic to your website to create more leads, customers, and sales.
To get the best value from your paid advertising campaigns, you should be very specific about your target demographics, bid only on long-tail keywords, set a maximum cost-per-click (CPC) for each ad, set a daily budget for each ad set, and refine your ad copy over time until it generates the highest ROI for your investment.
The best platforms for running PPC ads for digital marketing include:
Google Ads
Facebook Ads
Microsoft Ads
LinkedIn Ads
Instagram Ads
Twitter Ads
YouTube Ads
Quora Ads
Reddit Ads
Tip 9: Earn from Display Advertising Marketing
Following up on the last tip, you can earn money from your website by allowing the businesses who pay for PPC ads to appear on your site. This form of online marketing is called display advertising.
What you do here is sign up for an ad management platform like Ezoic, Mediavine, or Adthrive, and then let their ad technology manage the bidding for the ads placed on your site. In exchange, you can earn between 75% to 100% of the advertising revenue.
My preferred platform for this type of Internet marketing is Ezoic. You can learn more about what is Ezoic here or use my Ezoic affiliate link here to sign up and get started with site integration today. Setup and integration can be approved in less than 24-48 hours after creating an account and you can start earning money from display ads very quickly.
Tip 10: Know the Benefits of Search Engine Marketing (SEM)
Search engine marketing (SEM) is a digital marketing strategy that uses both SEO and paid advertising methods to increase the visibility of a website in search engine results pages (SERPs). While many businesses tend to focus on one method or the other (SEO vs PPC), you can gain an advantage by incorporating tips and tricks from both online strategies to form a complete Internet marketing campaign.
Some of the top benefits of SEM include:
Making your brand or company known throughout the world on every online channel.
Being able to target a specific audience or type of customer.
Driving more and higher quality traffic to your website.
Generating higher conversions.
Getting better results with a tight budget.
Having the ability to fill the missing gaps for each marketing channel.
To get more inspiration on how professionals use SEM, check out this list of digital marketing blogs.
Tip 11: Consider Affiliate Marketing
Affiliate marketing can be a useful strategy for both large and small businesses. Essentially, affiliate marketing is an arrangement by which a company pays a commission to others who generate referrals and sales for products and services.
The reason this tip can be an effective form of digital marketing is that it incentives other website owners and online influencers to market and sell your products and services for you. Plus, you don't pay anything out of pocket until a referral or sale is made, so it's very cost-effective for long-term growth.
For example, an affiliate marketing program is one of the digital strategies Amazon used to become the biggest online retailer in the world. Millions of website owners and influencers create review content every day around products that are sold on Amazon in exchange for a commission. That's why you see every top-ranking website on Google, Yahoo, and Bing recommending Amazon products that include affiliate links.
To have success with this strategy, you'll want to set up a direct commission deal with the top websites in your market that lead their website visitors back to your site. This tip can help you create a free digital sales team that works 24/7 on your behalf to grow your business.
Tip 12: Invest In Influencer Marketing
If the previous Internet marketing tips about SEO, PPC ads, or social media seem like they may take too long to implement for your company, then investing in influencer marketing could be a faster method for success.
With this form of marketing, you bypass all of the effort involved with SEO, paid ads, and social media campaigns by going straight to the top influencers in your niche and paying them to promote your products or services. Having an endorsement or product placement from influencers on their websites, social media channels, videos, and podcasts is a common marketing trick big businesses use for quick sales and better market positioning.
The best tips you can follow here for maximizing your results are to define your marketing goals, understand who your target audience is, pick the right influencer to partner with who appeals to that audience, set a budget, and give up some control so the influencer can promote your business in an authentic way.
Tip 13: Utilize Video Marketing
By 2022, online videos are expected to make up more than 82% of all consumer Internet traffic. And 54% of consumers report that they want to see more video content from a brand or business they support.
I have another guide that shows you how to create a complete video SEO strategy; however, the top tips and tricks you can use for video marketing right now include:
Create a video posting schedule.
Set a target goal for each video.
Produce both tutorials and demos of your products.
Tell stories about your company.
Show your brand's personality.
Incorporate user-generated content from loyal customers.
Optimize every video for SEO so it can rank for relevant keywords on Google and video platforms like YouTube.
Include a call-to-action (CTA) in every video.
Evaluate your results and produce more videos based on content that was the most successful in reaching your goals.
Tip 14: Learn Audio Marketing
Audio marketing can help you extend your digital campaigns beyond the computer screen. Plus, it can be valuable to your business in terms of sales.
A Midroll Media survey found that 60% of surveyed podcast listeners bought something from a brand after hearing it advertised on a podcast. The survey also revealed that podcast ads get 4.4 times better brand recall than ads on other digital platforms.
For some people, listening to audio files is more convenient than looking at visual and textual content. Additionally, people often consume audio content in places where a mobile device or desktop computer would be distracting or not possible (e.g., in the grocery store, during exercise, and while doing other tasks). Therefore, by learning how to create podcasts and audiobooks that appeal to your target audience and making them part of your online marketing strategy, you can tap into other profitable areas of your market.
Tip 15: Use Remarketing Online
One of the most profitable online marketing tips for B2C businesses is remarketing, also known as retargeting. Remarketing is a digital advertising strategy that targets users on the Internet based on previous behaviors. A common example of this is going to a brand's website, looking at a particular product, and then seeing that product advertised on other websites and on social media. (Kind of like it's following you.)
Remarketing is an effective way to drive people back to your website, create more brand awareness, and increase sales from repeated product exposure.
To use this tip for online marketing, you need to add a piece of code to your website called a tracking pixel that's provided by advertising platforms like Google Ads and Facebook. Once the pixel is loaded on your site, it will track your website visitors around the Internet and display the ads you pay for through PPC campaigns on other websites and social media channels that participate with the ad network.
Tip 16: Create Brand Awareness Marketing
Another trick you can use in digital marketing is to focus on increasing brand awareness so your business is more memorable and recognizable as a brand to your target audience.
One of the most effective ways to increase brand awareness online is by creating and distributing your content everywhere you can. That way it seems like your brand is everywhere your customers go online.
For tips on how to do this well, you can check out the Gary Vee Content Strategy which outlines how to take a single piece of pillar content and reuse it in various ways on the Internet to establish omnipresence for your business.
Tip 17: Study Direct Response Marketing
Direct response marketing is a type of marketing that has a single goal: to encourage an immediate response from consumers to quickly generate new leads. If you're serious about improving your digital marketing skills, then you should study up on direct response marketing so you can generate faster and higher profits for your business.
Direct response marketing combines the power of copywriting, persuasion, and consumer psychology to make people who are exposed to a message take a specific action, such as opting into an email list, downloading a free offer, setting up a consultation, buying a low-priced product, etc.
A great resource with some of the best digital marketing tips and tricks on direct response is Dan Kennedy's Magnetic Marketing website. It includes a blog, podcast, newsletter, and books to help you master the art of direct response.
Tip 18: Maximize Conversion Rate Optimization
Conversion rate optimization is the practice of increasing the percentage of users who perform a desired action on a website, such as clicking a button, downloading an offer, making a purchase, filling out a form, etc. This form of digital marketing is important because it helps lower your customer acquisition costs by increasing the value of each person who visits your website.
There are many ways to improve conversion rates in online marketing, and each method will be applied differently for each business based on its objectives. However, here's a list of common techniques that are used for testing and improving conversion rates on websites:
Add a pop-up form that appears shortly after a visit.
Add testimonials, reviews, and recognizable brand logos.
Remove unnecessary form fields.
Remove navigation menus on landing pages.
Have a single call-to-action (CTA) on each page.
Strengthen your CTA copy.
Use bright colors for CTA buttons.
Make the initial step really easy for customers to do (e.g., download a freebie, sign up for an email newsletter, get a discount code).
A/B test different headlines.
Add live chat to your site.
Tip 19: Create an Online Marketing Plan
Knowing all of the top tips and tricks for Internet marketing will only get you so far. If you truly want success for your business, then you have to create an online marketing plan that puts everything you've learned into a cohesive strategy. (Note: There are more tips below for you to consider in your plan).
A digital marketing plan is important because it helps you identify your target market, outlines the specific tactics you'll use to attract new customers, and lists out the methods for encouraging existing customers to continue purchasing your products and services. Essentially, a marketing plan is a complete roadmap with the various strategies and techniques you'll use to grow your business.
By having a formalized plan in place, you'll know what steps to take to achieve your goals and how to manage the time spent by your team on digital marketing tasks. The plan takes all the guesswork out of the daily, monthly, and quarterly projects that everyone should be working on the meet key business objectives.
Tip 20: Analyze Internet Marketing Campaigns
Another good strategy to follow is to analyze your Internet marketing campaigns on a regular basis. As mentioned in the second tip on this page, you want to create SMART goals for your marketing campaigns; however, you should also be measuring the performance of each goal throughout the process so you know if and when to pivot strategies.
You may find that some ideas you have for online marketing do not turn out as planned. In those cases, you'll want to analyze the results so you can figure out what worked and what didn't to achieve your goals. By measuring key performance indicators (KPIs) that align with each marketing objective, you can assess which tactics helped or hindered reaching the target goal for those metrics. Then, you can adjust your marketing plan based on that data to improve the long-term growth of your business.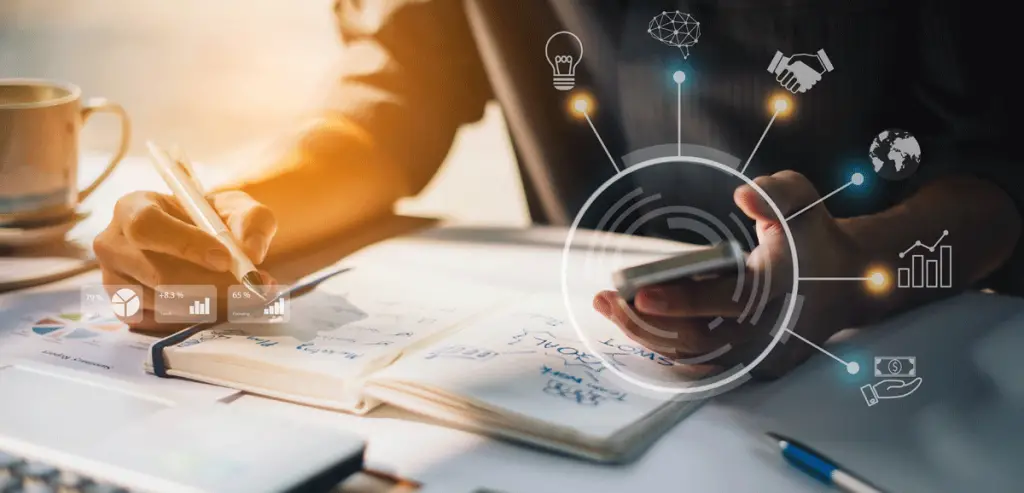 More Online Marketing Tips and Tricks
Here's a list of more online marketing tips and tricks you can use to increase the results for your business. The first 20 ideas above were general in nature while the 15 tips below are more specific for faster success.
Look for Quick Wins In Online Marketing
Always look for quick wins as you're executing your digital marketing strategies Then, double down on those tactics so you can maximize the ROI for your efforts. In business, you want to follow the 80/20 rule which states that 80% of the outputs come from 20% of the inputs. This method helps you identify inputs that are the most productive for your business so you can make them the priority.
Create a Clear Marketing Message
Develop a one-sentence offering for your business and keep the message consistent throughout your digital marketing efforts. This may sound boring but it helps speed up success. Don't try to promote multiple offerings at the same time. Otherwise, you'll dilute your key marketing message and weaken your brand's market positioning.
Start Repurposing Content Online
Try to repurpose every cornerstone piece of content into 5, 10, 20, or even 50 more digital marketing assets you can share online. For example, a pillar blog post could be turned into several graphics with key quotes from the content, read out loud and recorded into a podcast, transformed into a video, made into a Twitter thread, included in an ebook, etc. Using this tip can help you extend the life and reach of every piece of content you create to drive more people back to your website.
Set Up Automation for Routine Tasks
Look for ways to automate parts of your Internet marketing strategies that are routine. That way you can free up more of your time to focus on higher-value tasks. Examples include setting up email automations like a welcome sequence or abandoned cart sequence, using social sharing plugins to automatically share new blog posts on social media accounts, having marketing software send you weekly analytics reports, using a keyword tracking software to monitor your website ranking positions in the SERPs, etc.
Focus On Inbound Marketing
Inbound marketing centers on creating and distributing content that attracts people to your business. Outbound marketing involves proactively reaching out to consumers to get them interested in your company, product, or service. Inbound marketing is a better choice because it allows you to attract your best prospects who are looking for solutions online that your business provides without having to convince them to make a purchase.
Publish More Blog Posts
It's estimated that 77% of Internet users read blogs. And around 82% of marketers see a positive ROI from consistently blogging. Additionally, the more blog posts your website has, the more chances your brand gets to rank in the search engines for relevant keywords to your business. Blogging is a powerful way to maximize the free organic search traffic you can get with SEO. See this related guide on blog marketing to find out more about how it works and to see examples of good blog topic ideas.
Use the Right Internet Marketing Tools
There are thousands of different Internet marketing tools you can use for your business. However, not every tool is the right choice for executing the steps in your marketing plan. So be selective about which tools you invest in and only select the software that helps you reach your marketing objectives. There are many free Google SEO tools that perform the same tasks as paid tools that you can use for search engine marketing.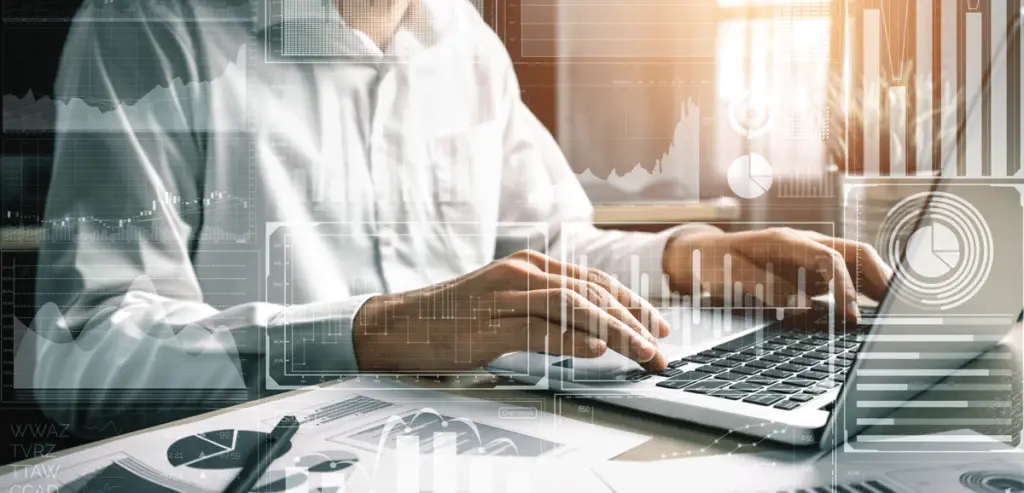 Understand Marketing Analytics
Knowing what marketing analytics is and how it works helps you evaluate the performance of your digital marketing strategies. Not every feature in the marketing tools you use will be necessary for your business. Therefore, you need to choose the best KPIs (mentioned in the next tip) to get the insights needed to optimize your marketing efforts to target the most profitable consumers.
Track the Right KPIs
There's an endless number of key performance indicators (KPIs) in online marketing. So you need to choose the right KPIs for your business based on the goals in your marketing plan. Each channel will be different, but here are some of the top KPIs that people track:
Marketing Revenue Attribution
Customer Acquisition Cost 
Customer Lifetime Value 
Traffic-to-Lead Ratio
Lead-to-Customer ratio
Landing Page Conversion Rates
SEO benchmarks like pageviews, bounce rate, time on site, and user sessions.
Use Cross-Channel Marketing
Cross-channel marketing, also known as omnichannel marketing, is an Internet strategy that combines an array of different online channels to connect with your target audience, including email, social media, SMS text messaging, mobile apps, and more. You can't just be on a single platform and hope to reach everyone in your target market.
Know How to Do A/B Testing
A/B testing, also known as split testing, is a marketing trick that helps you determine which strategies deliver the highest ROI for your business. Essentially, you're putting two versions of a web page or advertisement against each other to find out which one performs better. A classic example of A/B testing is measuring the click-through rate (CTR) for the words on a call-to-action (CTA) button, such as "Download the Report" versus "Get the Free Report". The goal with A/B testing is to determine a winner, then use that winner as the new control for the next A/B test so you can continue to increase the ROI of your marketing.
Use Google My Business for Local Marketing
If your business depends on local customers, then it's essential that you set up a Google My Business Profile. A GMB Profile will give your company more exposure in Google's search engine and allow customers to find out important details about your business when searching for local products and services. See this related guide on how to add keywords to Google My Business to help improve the SEO for your GMB Profile to rank higher on Google.
Focus On Low-Competition Topics
An easy digital marketing trick you can use to beat your top competitors is to focus on low-competition topics for your website content. Typically, major brands go after the high-volume keywords because they deliver higher website traffic and revenue. However, the competition can be very tough (and pricey) for those terms. A better strategy is to go after the low-competition keywords that those big brands are skipping. These keywords are often easy to rank for in Google, Yahoo, and Bing without much effort. Check out this related guide on how to find low competition keywords for your business.
Outsource Marketing Tasks
There are some marketing tasks that can be outsourced inexpensively. And hiring a freelancer or marketing agency to handle those tasks is a better long-term investment for your business because you focus on the things that deliver the highest ROI for your time. Common examples of outsourcing for marketing include blog post uploading and formatting, social media posting, bookkeeping and accounting, influencer outreach, backlink building, article writing, etc. Outsource the most time-consuming, lowest ROI tasks.
Be Flexible with Internet Marketing
The world of Internet marketing is ever-changing and businesses need to be flexible with their digital strategies to remain relevant to their target audience. Also, rules and ranking algorithms change for the various platforms, so you have to be able to adapt quickly and shift your attention to other opportunities when they present themselves.
For example, a lot startups and small businesses relied on Pinterest to drive traffic to their website with simple image Pins. And that strategy worked for many years. However, the Pinterest algorithm changed and now the platform rewards marketers who use Video Pins and Story Pins that keep users on the Pinterest site. As a result, it's now more difficult to get website traffic from Pinterest. Check out this related guide on creating a Pinterest SEO strategy if this digital marketing channel is important to your business.
Digital Marketing Tips Summary
I hope you enjoyed this list of digital marketing tips.
As you discovered, there are many online marketing tips you can use to grow your business and certain tricks in particular will work better for your long-term goals. Just pick and choose the ideas you like best from this list of Internet marketing tips (or use them all) to create a powerful digital marketing strategy for success.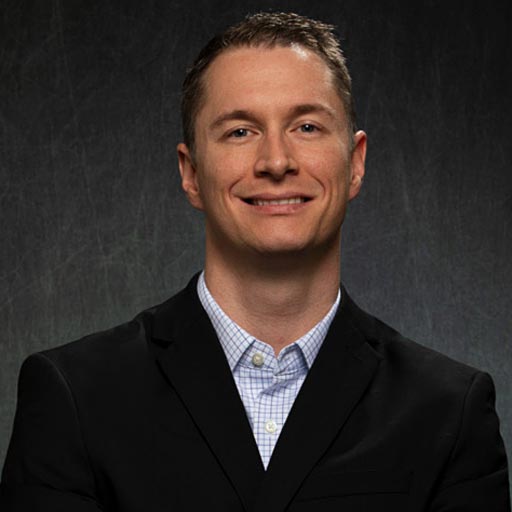 Stephen Hockman is an entrepreneur and founder of SEO Chatter. He specializes in search engine optimization and digital marketing and has been fascinated with SEO since 2005. His goal is to share the best tips and news about search engine marketing to help you get more website traffic.