In this article, you'll learn all about the job of a search engine marketing consultant (SEM).
The goal is to help you understand every aspect of the SEM consulting business, including how to hire a good search engine marketing consulting expert and tips on becoming a professional SEM consultant yourself.
Below, you'll find a complete overview of the qualifications, costs, salary, benefits, and duties of the consultants who work for hire to provide digital marketing services for search engine optimization (SEO) and paid search campaigns (or PPC). Plus, you'll also get a list of the top search engine marketing professionals who provide these types of strategies on a consulting basis so you can work with a qualified company to get results or apply for a job as an SEM specialist.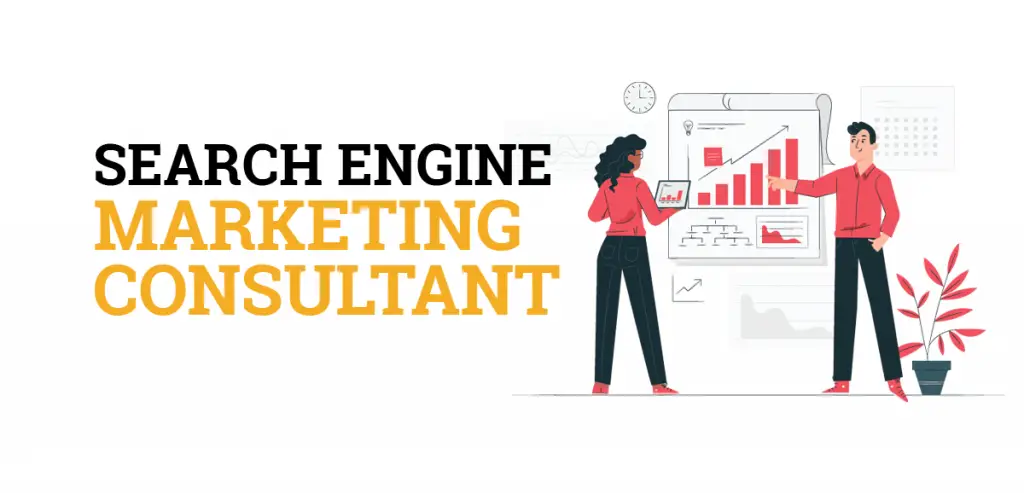 What Is a Search Engine Marketing Consultant?
A search engine marketing consultant is a professional person or agency who works with clients to help optimize their website and content to make them more search engine friendly and profitable. Search engine marketing consultants work on a project-by-project basis or on long-term contracts.
What Does a Search Engine Marketing Consultant Do?
Search engine marketing consultants provide expert opinions, analysis, and recommendations for SEO and PPC campaigns based on their own expertise. A search engine marketing consultant solves specific business problems by working with an internal team or becoming an extension of your team.
An effective SEM consultant will use data-driven methods to improve the digital marketing strategies for a business. The following list includes the top services you can expect with an SEM consulting professional.
Performs SEM Competitive Analysis
The first step a consultant should perform is SEM competitive analysis. By analyzing your competitor's website architecture, content strategy, SEO, and PPC campaigns, the consultant can discover which methods are driving the best results for those businesses. See SEO vs PPC if you need a comparison of the differences.
Once those SEM strategies are figured out, a consultant can recommend new tactics for you to work on to improve your website's rankings, traffic, and visibility in the search engines. Doing a competitive analysis at the start of your consulting contract will also reveal gaps in your competitor's marketing plan that you can capitalize on to attract more visitors and customers.
Recommends On-Page SEO Improvements
A key component of organic search engine marketing is on-page SEO. The better optimized your web pages are for specific keywords, the higher rankings your website can achieve in the search engine results pages (SERPs) on Google, Yahoo, and Bing.
An SEM consultant can scan your website using an on-page SEO tool to uncover areas for improvement. Then, the consultant or your internal team can make the necessary updates to the HTML code and page structures to help search engine crawlers better understand which keywords the content should be indexed and ranked for in the SERPs.
Fixes Technical SEO
Paid search engine marketing consultants can also help with the technical side of SEO. Technical SEO refers to the technical aspects of a website that allow it to be crawled and indexed by search engines.
There are a number of technical issues that can arise on a website, and if they're not fixed, the site could have issues ranking in the search engines. That's why a good SEO audit is an important step to take when using an SEM consulting firm.
Guides the Link Building Process
Good search engine marketers can guide the off-page SEO process by doing quality link building for your business to improve the Domain Authority for your website and individual Page Authority for your most important URLs. These two metrics combined help increase your SEO score, which improves your overall rankings in the search engines.
Getting high quality backlinks is important because it's part of the PageRank algorithm search engines like Google use to establish expertise, trust, and authority for a website. And the more quality backlinks your site can get, the better it will be for all of those metrics.
Performs Keyword Research
Search engine marketing consultants can help a business determine which keywords provide the best opportunities for gaining the most website traffic and new customers. Typically, this list of terms will contain keywords for all phases of the buying cycle: top of the funnel, middle of the funnel, and bottom of the funnel. See this related guide on how to choose the best keywords for SEO.
A consulting expert can also give your internal team a long-term keyword plan to follow for new content or help manage a team of writers who can publish quality content around those terms. Additionally, the SEM can combine the keyword research process with on-page SEO to implement new keyword phrases into existing content to further improve the rankings in the SERPs.
Manages Pay-Per-Click (PPC) Campaigns
Another key area of SEM consulting is the management of pay-per-click (PPC) campaigns. PPC is a form of paid search engine marketing where businesses create an advertisement for the SERPs and bid on a price for a specific keyword to help drive traffic to their website. And each time the ad is clicked, the business pays the search engine.
Creating an effective and profitable PPC campaign can be difficult for the person or company, which is why a good search marketing consultant with PPC experience can help manage these types of campaigns to drive the highest return on investment (ROI) for the client.
Improves Conversion Rate Optimization (CRO)
A highly experienced professional in search marketing can help clients improve more than just their SEO and PPC campaigns. These experts can also use a variety of strategies to increase the conversion rates on their website, which is commonly known as conversion rate optimization (CRO).
CRO is the practice of increasing the percentage of users who perform a desired action on a website. This is important because a search engine marketing consulting firm shouldn't just be good at attracting more traffic to your site through organic SEO and paid PPC strategies. That person or agency should also be experienced in converting more of those visitors into leads, customers, and sales.
Helps with Local SEO
If you have a brick-and-mortar business, then you'll want to hire a search engine marketing consultant who has a proven track record of using effective local SEO strategies. This requires a special type of knowledge for promoting physical businesses on the SERPs through local search marketing tactics rather than international SEO methods.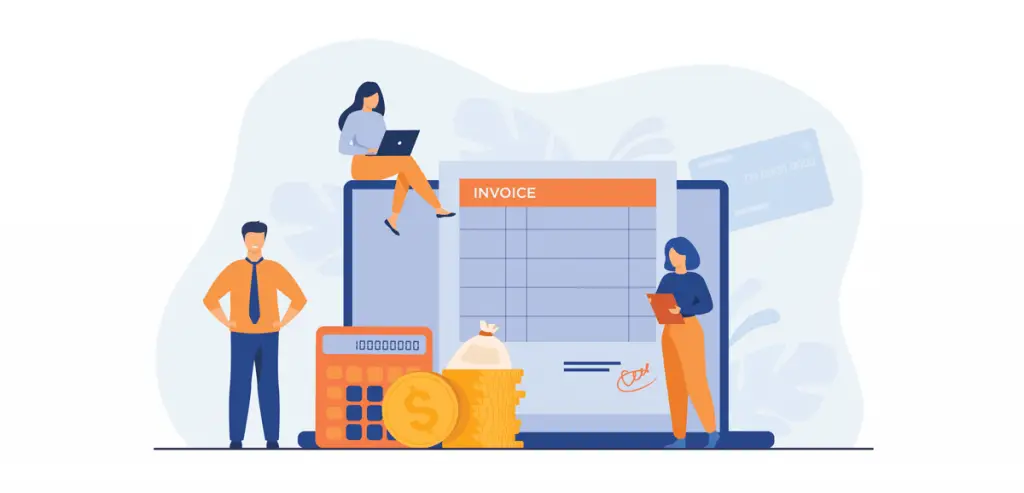 SEM Consulting Costs
SEM consulting costs vary on the pricing model available with the professional or agency. Below are the typical charges you'll incur for hiring a consultant for their professional services only. These prices do not include the additional money required for paid advertising campaigns which will also need to be included in your budget.
Hourly Rate
$150-250 per hour based on the scope and time required for the project.
Monthly Fee
$1,000-10,000 per month based on the search engine marketing goals of the client. A minimum retainer of 4-12 months may also be required to achieve results.
Percent of Revenue
With this pricing model, you only pay based on results or revenue generated. Instead of paying an hourly rate or monthly fee, this consulting cost is based on your increase in revenue and/or paid advertising results. The consultant takes a percentage of the profits you receive from their SEO, PPC, and CRO strategies.
Some SEM agencies offer pay for performance SEO for businesses that don't want to use PPC campaigns. In this situation, you pay a fee based on keyword rankings and/or monthly traffic volume.
SEM Consultant Salary
The base salary for a search engine marketing consultant ranges from $55,000 to $140,000 with the national average salary being $83,000 per year in the United States.
Benefits of SEM Consulting
More Effective SEM Strategy
The top benefit of SEM consulting is that you'll get a more effective search engine marketing strategy for your business. Instead of guessing what you should do to improve SEO or PPC results, you can have an expert with proven experience narrow your focus to only the strategies that can work to bring better results.
Increased Website Rankings
Working with a search marketing consultant can help you increase the rankings for your website faster than figuring things out on your own. A professional SEO and advertising expert will know which strategies can bring the quickest results for your business. It may be on-page SEO adjustments, better link building, more refined keyword research, etc.
Improved Website Crawling & Indexing
An SEM consultant who also has a good technical background can ensure that your website is meeting the proper technical SEO standards. That person can also work with qualified developers to fix any issues that may pop up so Google can effectively crawl and index your content in the search engine.
Higher Quality Backlinks
Another important benefit of working with a search engine marketing consultant is getting higher quality backlinks. A good SEM strategist will know which types of links are best for your domain and how many backlinks you need for each URL to rank for its target keywords. This can help speed up the ranking process and reduce your total costs for link building outreach.
More Profitable Content Plan
Hiring an SEM consulting agency can help you develop a more profitable content plan. By doing competitive analysis and keyword research, these professionals will be able to uncover the types of content you should be publishing on your website to attract more qualified visitors. They can also guide you on how many articles you need to write each month and teach you how to use a topic cluster content strategy for higher rankings in the SERPs.
Reduced Pay-Per-Click (PPC) Costs
One of the top advantages of working with a search engine marketer with PPC campaigns is that you can experience reduce advertising costs. These consultants will analyze the progress of your PPC campaigns and make adjustments to make them more profitable. They can also reduce your costs even further by removing under-performing advertisements based on industry benchmarks and individual ROI goals.
Higher Conversions
An SEM marketer who is knowledgeable about conversion rate optimization can increase the number of people who take a particular action on your website. This skill alone can be worth more to your top-of-the-line sales than the price you pay for their services each month.
Increase In Local Customers
If you own a brick-and-mortar business and are working with a local search engine marketing specialist, then you can benefit from an increase in local customers who visit your store. A good consultant will know how to manage SEO and PPC campaigns that attract more people from your local area to walk through the front door of your business.
What Makes a Good SEM Consultant?
A good search engine marketing consultant has the essential skills, testimonials, case studies, and experience in the field of search engine marketing. It's important that they can provide proof of these characteristics to affirm their expertise in SEO and PPC campaigns.
When you're interviewing and comparing SEM consultants, you should look for the following qualities:
Skills & Qualifications
On-page SEO
Off-page SEO
Technical SEO
Local and/or International SEO
Paid advertising expertise with Google Adwords PPC campaigns
Conversion rate optimization expertise
Proficiency in SEO tools like Ahrefs, Semrush, Google Search Console, Google Analytics, Moz, Majestic, etc.
Specific experience in your industry
Data-driven strategies
Knowledge about other digital marketing channels (not just SEM), such as social media marketing, content marketing, influencer marketing, etc.
Professional certifications and/or awards
Personal case studies and/or portfolio
Customer Service
Effective communicator
Establishes key performance indicators (KPIs) and sets expectations up front.
Provides ongoing check-in calls or emails.
Delivers robust reporting.
Can effectively explain why results may not be as expected and can offer ideas on how to pivot when necessary.
Has documented reviews and testimonials.
Is comfortable with the culture of your business.
Flexibility
Ability to expand the scope of work as needed.
Ability to respond to data by adjusting search engine marketing strategies.
Ability to make fast judgment calls on paid advertising campaigns to maximize budget spending.
Ability to work alone or as part of an internal team.
Ability to take control over key aspects of the SEM plan if results are not being met by an internal team.
Cost-Effectiveness
Transparent SEM pricing structure.
Willingness to work within your company's budget.
Willingness to work outside of the scope of the project in a pinch without overcharging for the work.
Tries to lower search engine marketing costs as much as possible for your business.
How to Become an SEM Consultant
There is no formal career path to becoming an SEM consultant and this profession has few formalized educational requirements. The majority of digital marketing firms and online businesses that are looking for search engine marketing specialists typically require the following qualifications in a successful applicant:
Bachelor's degree in marketing, communications, information technology, or business.
One or more years in online marketing.
Proficiency in HTML, CSS, and other common programming languages.
Efficiency in content management systems (CMS) like WordPress.
Working as a professional search engine marketing consultant also requires you to stay up to date on SEO and PPC advancements in digital marketing. You can gain this insight through the following educational channels:
Seminars and conferences
Newsletters and trade publications
Webinars
White papers
Training programs
Blogs
Videos
Podcasts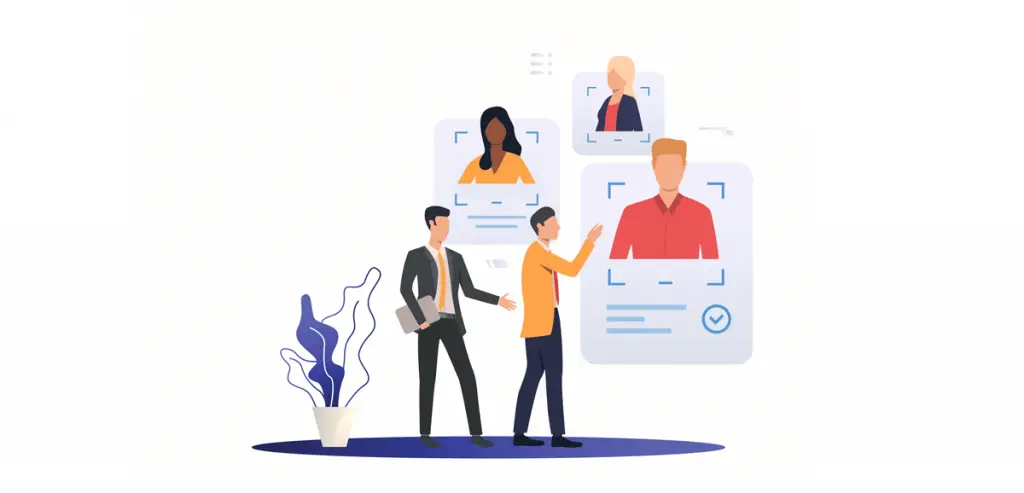 Search Engine Marketing Consulting Experts
Whether you're looking to hire a search engine marketing consulting expert or want to get a job at a qualified agency, the following list of SEM professionals and firms is a good place to start.
Brafton
Brodie Clark
Bruce Clay
G-Squared Interactive

Hawk SEM

High Voltage SEO
Hum Jam
Ignite Visibility
Josh Fechter
Orainti
OuterBox Design
SEO Design Chicago
The Search Initiative
Thrive Agency
Search Engine Marketing Consultant Summary
I hope you enjoyed this guide about the job of a search engine marketing consultant.
As you discovered, an SEM consulting professional or agency will help optimize your website and content to make them more search engine friendly and profitable through a combination of SEO and PPC campaigns. However, the most effective SEM consultant is a person who can also improve the conversion rates for your website to increase the percentage of visitors who turn into active leads and customers.
Hopefully, you found everything you need to make a good choice on hiring a search engine marketing consulting company as well as the qualifications required to become a professional consultant yourself if you're interested in this digital marketing field.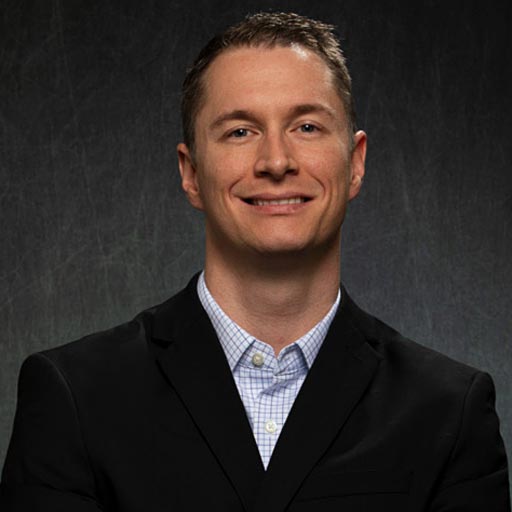 Stephen Hockman is an entrepreneur and founder of SEO Chatter. He specializes in search engine optimization and digital marketing and has been fascinated with SEO since 2005. His goal is to share the best tips and news about search engine marketing to help you get more website traffic.