In this article, you'll learn all about keyword ranking analysis.
First, you'll get the definition of keyword analysis, then learn about the importance of this search engine optimization (SEO) process as well as get a step-by-step guide on how to analyze a keyword ranking in search engines like Google, Yahoo, or Bing.
At the end of this post, you'll also find a list of the top keyword ranking analysis tools you can use to track, monitor, and measure your website's performance in the search engines.
The ultimate purpose of those recommendations is to help you find the best tool for your needs so you can accurately analyze your keyword rankings to help guide your future SEO strategies.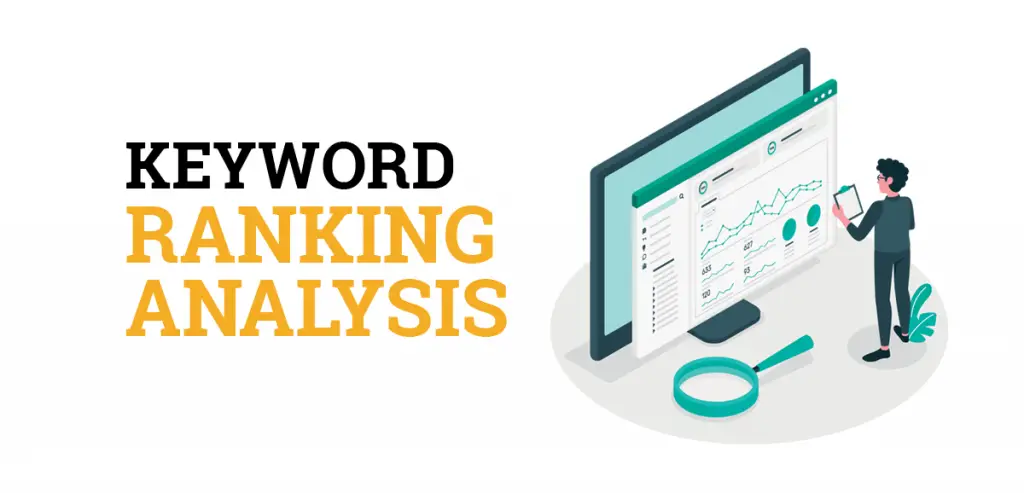 What Is Keyword Ranking Analysis?
Keyword ranking analysis is the process of monitoring how a website ranks for a specific set of search terms. Analyzing keyword rankings in search engines helps to track SEO performance and define the content strategy for the website.
Why Is Keyword Ranking Analysis Important?
Keyword ranking analysis is important because it provides critical insight into how a website is performing in search engine result pages (SERPs). By analyzing keyword rankings, you can track a website's visibility in the SERPs so you know which web pages need improved search engine optimization.
If you did not analyze your keyword rankings, then you would never know how good or bad your keyword optimization and content publishing strategies are working to grow your website. The importance of keyword ranking analysis cannot be stressed enough. Without it, you're essentially optimizing and creating content without ever getting the feedback you need to make good decisions for your organic search engine marketing.
How Do You Analyze a Keyword Ranking?
1. Choose the Keyword You Want to Analyze
The first step for analyzing a keyword ranking is to choose the search term you want to monitor. A website can rank for hundreds to thousands of different keywords, so you need to know which specific search term you want to track to focus your analysis.
2. Analyze the Current Keyword Ranking
After you have your target keyword chosen, the next step is to find out where your website ranks for that term in search engines like Google, Yahoo, or Bing.
You can perform this process manually by searching for the keyword and then navigating through the search results pages to find out your website's ranking position. You can also use a keyword ranking analysis tool like the ones recommended in the next section to automatically perform this process for you, which is highly encouraged.
3. Add the Keyword to a Rank Checker Tool
Once you know the initial keyword ranking position in the SERPs, the next step is to add that search term to a keyword rank checking tool. This will save you from having to perform step 2 repeatedly each day to analyze the keyword position. Plus, with a rank checking tool, you can track multiple keywords all at once.
You can use any of the ranking analysis tools recommended in the next section of this guide to get accurate position data for your target keywords.
4. Monitor the Keyword Rankings Over Time
After you've set up a rank checking tool to automatically track your website's keyword performance in the SERPs, you then want to monitor the keyword rankings over time to find out if the positions are increasing, decreasing, or staying the same.
Most established website owners and SEO professionals check their keyword rankings on a daily basis to spot any radical shifts in SERP positions. But if your website is new, then it's perfectly fine to look at this data on a weekly (or monthly) basis because your SEO strategies will often take longer to cause a ranking change in the SERPs.
Regardless of how often you monitor your keyword rankings, this insight is valuable for analyzing your SEO efforts and can help guide your content publishing strategy. Over time, you may see that your website is ranking higher for a specific set of keywords versus another topic, which you can then capitalize on by publishing more of that type of content on your website.
See this related article on how to add keywords to a website for SEO if you want to learn tips on improving your on-page search engine optimization.
5. Find Related Keywords to Add to the Analysis
Once you analyze a keyword ranking for the main search term you want a specific URL to rank for on Google, Yahoo, or Bing, the next step is to expand your analysis by finding other related keywords to monitor for that URL.
The fact is that each web page can rank for hundreds to thousands of different keywords; not just the one or two terms you're directly targeting with on-page SEO and off-page SEO strategies. Therefore, it's best to uncover those other related keywords your URLs are ranking for so you can find out which search terms you can try to rank higher for to gain more organic traffic.
You can get this related keyword data for free with Google Search Console (mentioned in the next section of this guide in the list of keyword ranking analysis tools). Google automatically reports all of the keywords that are driving traffic to each URL on your website in Search Console. This allows you to quickly inspect any web page to find out what other search terms may be worth pursuing and tracking with your keyword analysis software.
Follow these steps to find related keywords in Google Search Console:
Click on the Performance tab to open up the performance report. (If your dashboard has a dropdown menu for this tab, then click on the "Search Results" link to pull up the same report.)
On this new page, scroll down to the data table and click on the "Pages" tab.
Next, click on a specific URL you want to find related keywords for to narrow down the keyword data to that web page.
Now, click on the "Queries" tab to find a list of all the keywords that are sending traffic to that web page from Google's search engine.
If you scroll back up on the report page, you can turn on the "Average Position" and "Average CTR" metrics by clicking on the boxes. This will add two new columns to the data table so you can sort through them to find the best related keywords to add to your analysis.
6. Decide If You Want to Keep Tracking the Keyword
The final step in the process for how to analyze a keyword ranking is to decide if you want to continue tracking a particular keyword or not for your website. Over time, you may find that a certain keyword (or set of keywords) is not bringing much traffic to your website; even if you're ranking in the top search engine positions.
That's one of the reasons why I wrote this other article on why is keyword research important. Doing good keyword research can help reduce the chances of targeting low-traffic search terms.
But if you do find that a URL is not getting much traffic, then it may not be worth your time to track the associated keywords anymore. It would be better to remove those search terms from your analysis tool to free up extra space to add new keywords to monitor for another web page.
All keyword analysis tools have a limit on the number of keywords they'll allow you to track based on the subscription plan you choose. Therefore, it can become a balancing act as to which keywords you should keep analyzing as you fill up that quota.
What Is a Good Keyword Ranking Score?
A good keyword ranking score is between 1 to 10 because your website is ranking on the first page of the search results. As your URL moves up higher in the ranking positions, your keyword ranking score will improve which can lead to more clicks on your listing in the SERPs.
Keyword Ranking Analysis Tools
AccuRanker
AccuRanker is an enterprise-level keyword analysis tool that's built for SEO agencies. This tool helps professional SEOs perform keyword rank tracking and measure organic growth online. You can monitor your own website as well as your competitors. Plus, you can see historic search volume for a keyword and get daily or on-demand keyword ranking updates.
Ahrefs
Ahrefs has a free rank checking tool you can use to try out this part of their SEO analysis software. If you like, then you can upgrade to a paid account to track the search engine rankings of your website over time. You can also analyze your competitor's keyword rankings to find out how well they're doing in the SERPs.
Google Search Console
Google Search Console is the most accurate keyword analysis tool because the data comes directly from Google. It's also completely free. You can find out which keywords each URL on your website is ranking for in the SERPs as well as how those positions have changed over time.
Moz
Moz rank tracker and analysis tool gives you instant ranking reports for your website's keywords. You can also use it to monitor the keywords your competitors are ranking, discover new keywords you might want to track, and switch between search engines to receive the ranking data you're most interested in (e.g., Google, Yahoo, and Bing).
SE Ranking
SE Ranking is designed for all types of website publishers, including bloggers, small business owners, agencies, and even enterprises. With this tool, you can analyze the SEO keyword performance of your website and your top competitors. SE Ranking provides visibility ratings and scores to help you monitor the growth your website is having in the SERPs.
Semrush
Semrush has a keyword position tracking tool that's bundled with 50+ other SEO tools. You can try Semrush's tracking tool for FREE here with my affiliate link. If you're looking for an all-in-one solution for SEO, content creation, market research, advertising, and social media management, Semrush is the top choice for powering your online business.
SERPROBOT
SERPROBOT is a basic keyword analysis tool that tracks your search engine ranking positions on a daily basis. You can also track competitor URLs to see which positions they're ranking for your tracked keywords. To get started with SERPROBOT, you need to manually add the keywords you want to monitor to the tool. After that's done, you'll get daily rank updates to analyze SERP performance. It works for both Google and Bing and was featured as the most affordable tool for this purpose on this Bing rank checker guide.
SERPWatcher
SERPWatcher is a ranking analysis tool that's bundled with 4 other powerful SEO apps. I personally use this tool to track SEO Chatter's keyword rankings. You can try SERPWatcher for FREE here with my affiliate link. This software allows you to monitor daily desktop and mobile rankings as well as get estimated visits for each keyword based on the ranking position.
Ubersuggest
Ubersuggest is an all-in-one SEO solution that includes an accurate tool for keyword analysis. It automatically tracks your rankings for any specific keyword for both desktop and mobile devices. You can also analyze your rankings in any country, city, or region to find out how your website is doing for users in any part of the world.
Wincher
Wincher is a keyword analysis tool that not only allows you to monitor the ranking positions of your website for specific keywords but also helps you identify mistakes that could be preventing your URLs from ranking higher in the SERPs. In addition, Wincher offers insightful keyword suggestions that unlock new opportunities for you to gain more visibility in Google, Yahoo, and Bing to help drive more traffic to your website.
Keyword Ranking Analysis Summary
I hope you enjoyed this guide on keyword ranking analysis.
As you discovered, keyword analysis is an important process for finding out how well a website is ranking for a specific set of search terms. And by analyzing the keyword ranking positions in search engines like Google, Yahoo, and Bing, you can track the performance of your SEO efforts and work on better ways to improve the content strategy for a website.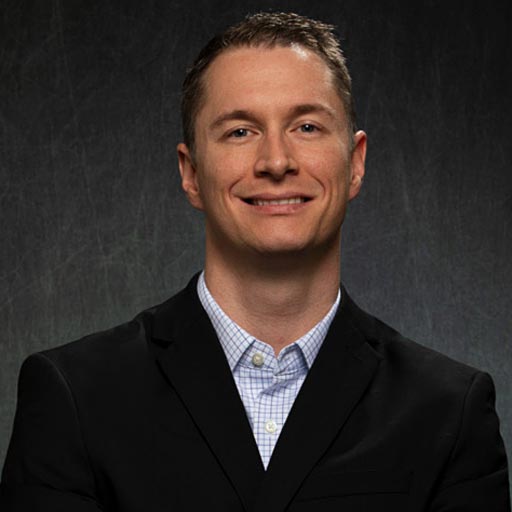 Stephen Hockman is an entrepreneur and founder of SEO Chatter. He specializes in search engine optimization and digital marketing and has been fascinated with SEO since 2005. His goal is to share the best tips and news about search engine marketing to help you get more website traffic.