This guide includes a list of free SEO audit tools for website analysis.
Below, you'll find the best free SEO auditing software to get a clear picture of your website's technical and content-related issues so you can work on optimizing the key elements that can improve your site's organic ranking positions and visibility in search engines like Google, Yahoo, and Bing
By the end of this page, you'll have a good list of free website audit software you can add to your SEO toolkit for evaluating the effectiveness of your search engine optimization campaigns.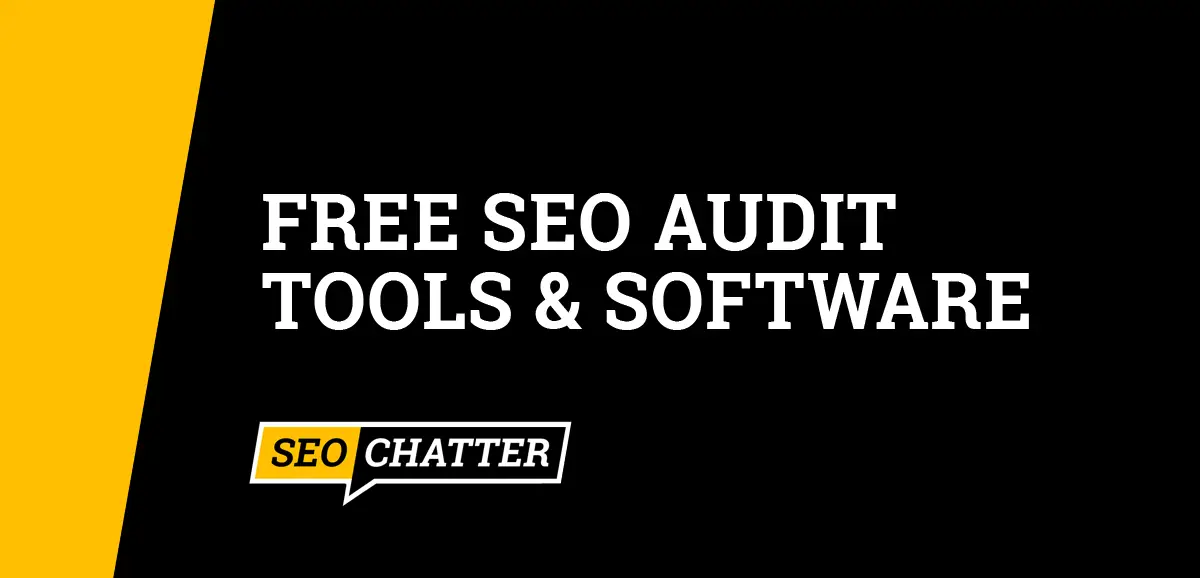 Free SEO Audit Tools & Software
1. Netpeak Spider
Netpeak Spider is a popular choice for free SEO audit tools for website analysis. However, unlike other cloud-based software like the other top tools reviewed on this list, Netpeak Spider requires you to download the software and run it from your computer.
One thing to keep in mind is that the free trial version of Netpeak Spider only allows you to scan up to 500 URLs in 200 threads (a thread stands for a separate connection to a website). Therefore, if your site has more than 500 pages, then the software cannot audit every URL.
However, in the free Netpeak Spider tool, you will still be able to use almost all the functionality except exporting reports and saving and copying data, which become available after you purchase a paid subscription.
Overall, this is a top tool for running a large crawl on your website for free. Other platforms like Moz or Semrrush require a paid subscription to access this level of insight. While Netpeak Spider does lack the full suite of tools offered by the bigger SEO auditing platforms, the crawling tool itself works brilliantly for most bloggers, small business owners, and SEO agency startups.
Netpeak Spider will thoroughly audit your site for any urgent issues or errors (flagged in red), any warnings for things that could be improved (orange), and notices (issues that could be improved at some point).
One of the standout features is the Internal PageRank Calculation, which is not found in any other free SEO auditing tools. The Internal PageRank Calculation tool will help you perform a thorough analysis of the internal linking to get deep insights into the flow of Google PageRank. This feature estimates how link weight is distributed across the site and where it concentrates the most. It also reveals which unimportant pages are taking up extra link weight and which URLs are dead ends that are burning up valuable incoming link weight for SEO.
You can try Netpeak Spider for free here and we encourage you to make it a key component of your SEO toolkit.
2. Xenu's Link Sleuth
Xenu's Link Sleuth is another free SEO auditing software you can use. Essentially, it's scraping software designed to check for broken website links so you find and fix URLs that are leading to 404 pages. There's also a feature to find images with the largest file sizes so you can work on optimizing them for speed by replacing them with compressed image files.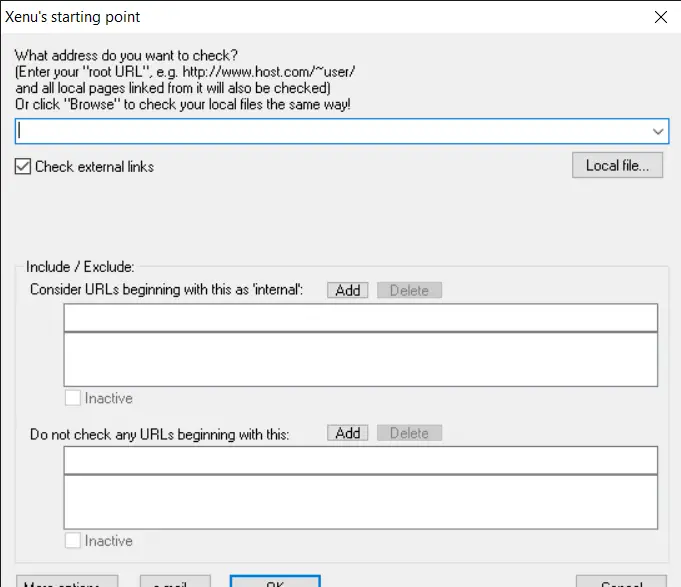 Admittedly, Xenu's Link Sleuth is not the most attractive software for website analysis (the UI is a bit date), and it does require a download with only Windows compatibility; however, for a free tool that works quickly to analyze broken hyperlinks, it's worth testing out. You can try Xenu's Link Sleuth for free here.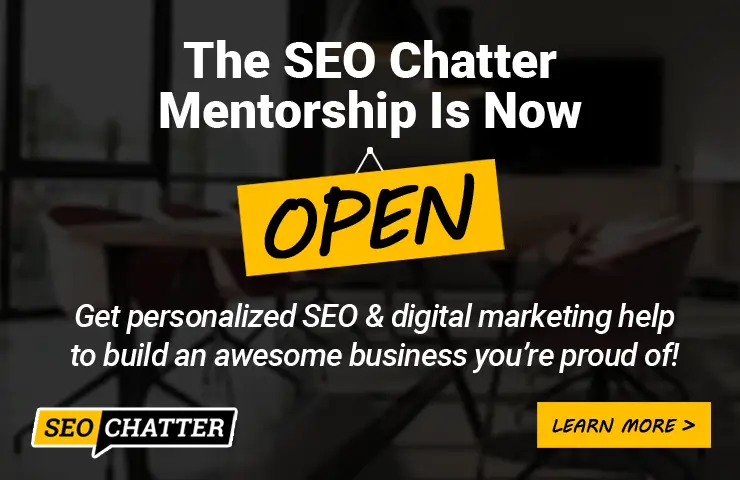 3. Mobile Moxie
Mobile Moxie is a collection of products, including the free application named the SERPertaor. This tool will allow you to check a website's mobile rankings by a specific address, which is very helpful for analyzing the effectiveness of local search engine optimization strategies.
Mobile Moxie also offers other interesting tools, such as Page-oscope which allows you to check how quickly a page loads on specific devices.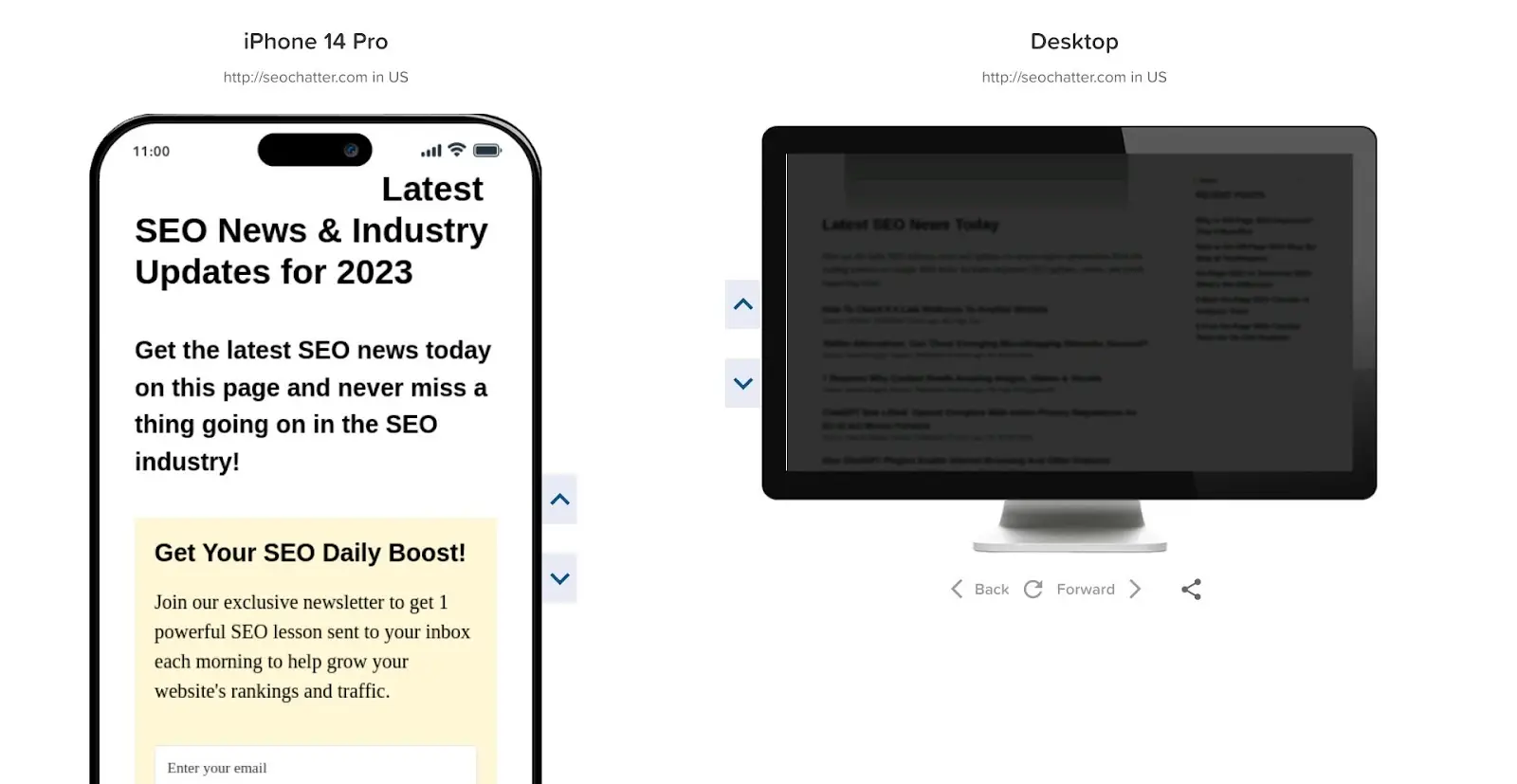 This feature is an easy way to catch any issues around mobile performance; sometimes, you'll think a page is optimized for mobile, but it doesn't look right on different devices. This allows you to ensure your site looks good on all platforms.
You can also get an idea of how long it takes to load, see if your images are the right size, and see how any pop-ups or alert bars look for mobile users.
Another unique feature of Mobile Moxie is the free App Rankalyzer that lets you monitor the rankings for mobile apps in Google Play and iTunes Store. If you're running SEO campaigns for a mobile app developer, then this is a must-have tool for tracking ranking improvements in mobile stores.
You can use all of these features for free 3 times per day without logging in. Try Mobile Moxie free here.
4. Google PageSpeed Insights
Google PageSpeed Insights is a free website auditing tool that allows you to analyze how well your website is performing in terms of page loading speeds.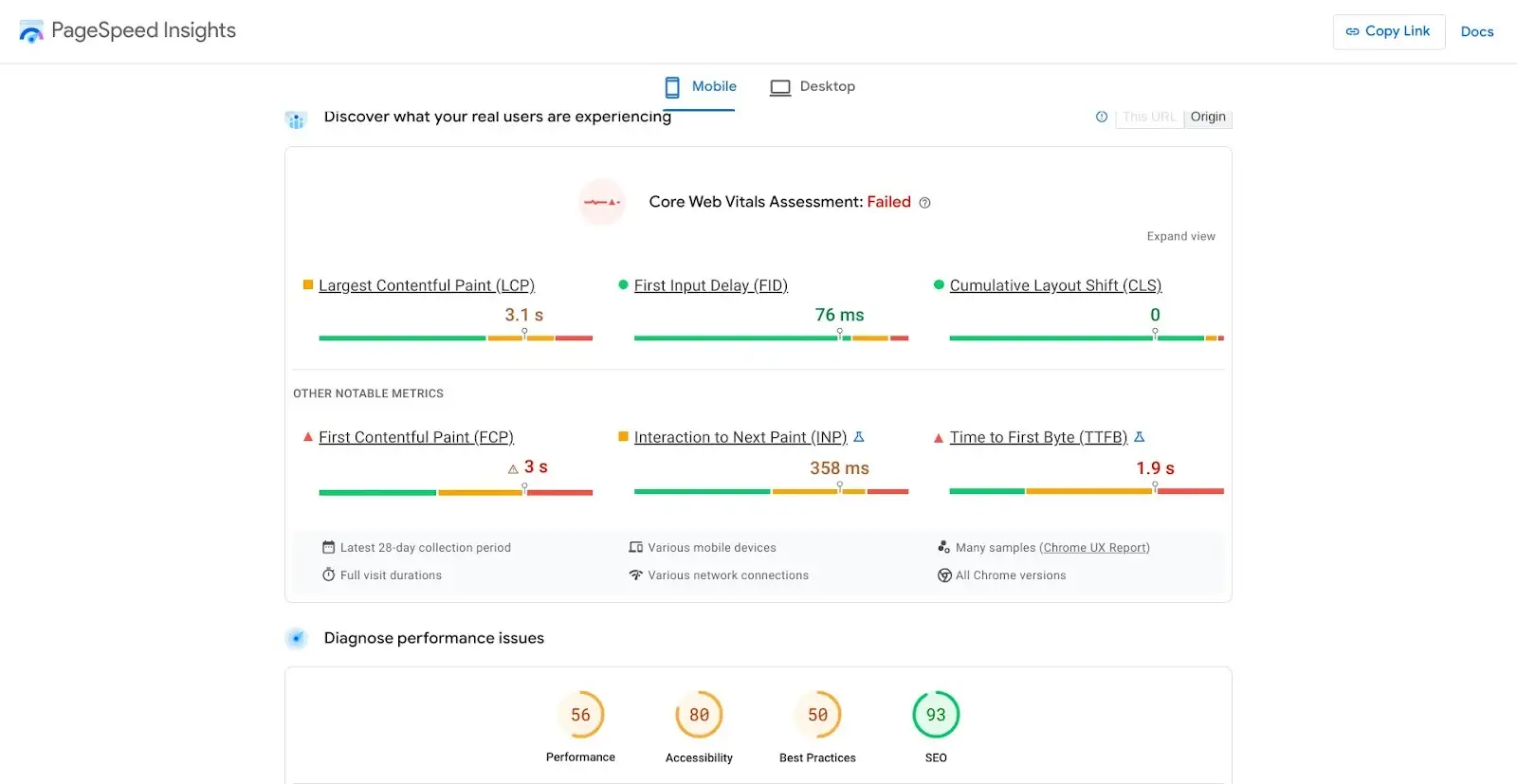 At first, the Core Web Vitals Assessments come across as complicated for the average website owner who is not too tech-savvy; however, if you take the time to understand these important page speed metrics, then you'll know exactly where to focus your efforts for website improvement.
PageSpeed Insights offers a score in four categories: Performance, Accessibility, and Best Practices, and uses a color-coded numbering system to give you a quick overview of your site's SEO health in those areas. Green is good, orange needs some improvement, and red indicates a serious issue that needs to be fixed.
This free tool also provides you with a list of ideas to make your web pages load faster (separated by mobile and desktop devices), such as properly sizing images, removing unused CSS, reducing JavaScript execution time, enabling text compression, minimizing thread work, etc.
Google Page Speed Insights will also give you a potential time saving for each suggestion, making it easy to focus on the improvements that will improve page speeds the most.
For a free tool, this is incredibly thorough and a very useful place to start if you want to enhance the loading times of your website. You can use PageSpeed Insights for free here.
5. Screaming Frog
Screaming Frog is a website crawler offering a limited number of free crawls for your website. Similar to Netpeak Spider recommended above, the free version of Screaming Frog only crawls up to 500 URLs before stopping, which is enough for most users to flag major technical issues that need to be fixed on the site.
Screaming Frog is a must-have software for your SEO toolkit because it can analyze page titles and metadata, find broken links and redirects, discover and flag duplicate content, crawl JavaScript, and schedule repeat crawls for routine analysis.
You can also compare one crawl to another after making SEO or website improvements, to quickly visualize the impact. You can download and use Screaming Frog for free here.
Learn More About SEO Auditing
If you want to learn more about SEO auditing and the tools you'll need to run website analysis, you can find use these resources to expand your knowledge on the subject.
Free SEO Audit Tools & Software Summary
We hope you enjoyed this guide with a list of free SEO audit tools for website analysis.
As you discovered, there are several free SEO auditing software you can add to your search engine optimization toolkit, with each one offering a different set of features to enable you to analyze and improve the performance of your website's SEO strategy. Although some of these platforms have a bit of a learning curve, it's worth investing some time to understand how to use each of one these free website audit software, especially if you're on a tight budget.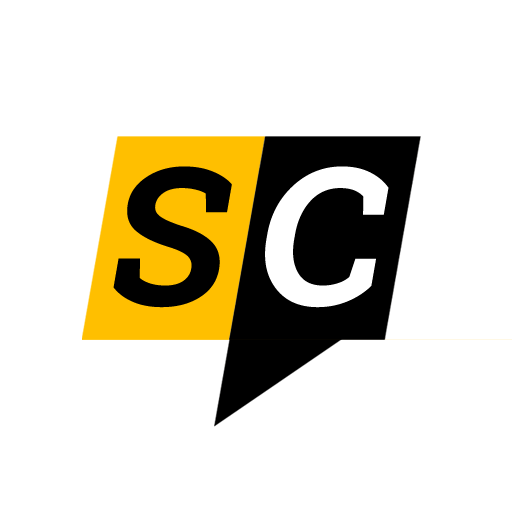 The Editorial Staff at SEO Chatter is a team of search engine optimization and digital marketing experts led by Stephen Hockman with more than 15 years of experience in search engine marketing. We publish guides on the fundamentals of SEO for beginner marketers.