In this article, you'll learn about the benefits of link building.
As you'll discover below, there are many advantages of link building that apply both directly and indirectly in a backlink campaign.
Although the most common link building benefits are improved search engine optimization and rankings, there are many other ways backlinks can help with your digital marketing strategy. This guide will cover those link building advantages so you can fully understand how important inbound links can be for your online business.
What Is Link Building?
Link building is the process of acquiring links from other websites to your own site. The main purpose of link building is to improve your website's off-page SEO by sending signals to the search engine algorithms that your content is popular and worthy of ranking higher in the SERPs.
In the SEO industry, these links from other websites are called backlinks. And backlinks serve as a type of vote for search engine algorithms to assess the quality of your content for indexing and ranking purposes.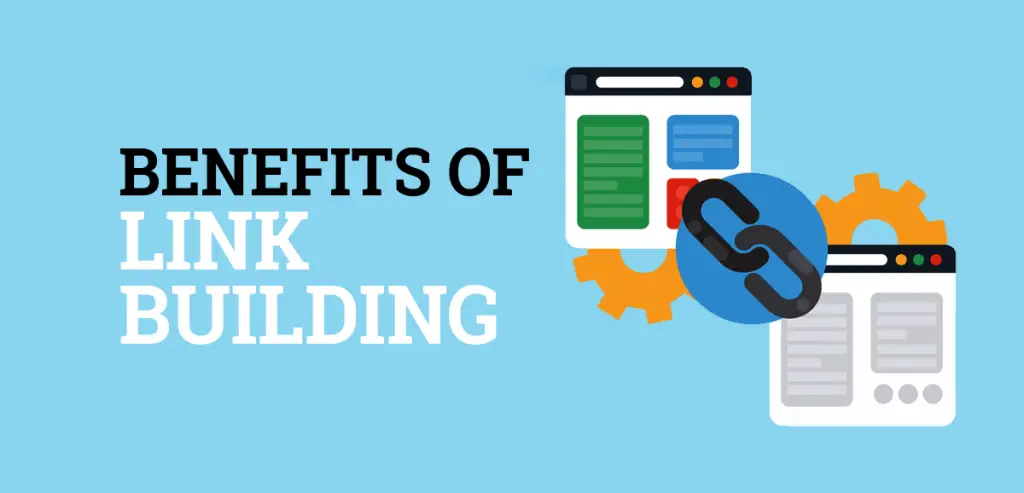 Benefits of Link Building
1. Link Building Improves SEO
The top benefit of link building is that your website will have improved off-page search engine optimization. This is important because Google's ranking algorithm measures the quality and number of inbound links in a website's backlink profile, and the more quality backlinks your domain or individual web pages can get, the better the overall SEO score will for those URLs.
Two of the most important metrics for SEO include Domain Authority and Page Authority which are explained in benefits #6 and #7 below.
2. Increased Ranking Benefit
The second-best advantage of link building, and the most talked-about benefit, is an increase in keyword rankings in search engines like Google, Yahoo, and Bing.
Google's ranking algorithm, for example, is based on a system called PageRank. And the core elements of that algorithm are the quality and quantity of backlinks pointing to a particular web page. The value assigned to a URL is measured through its popularity and that's what helps determine the order in which the web page ranks in the search engine results page (SERP) for relevant queries.
Therefore, better quality links, and a higher number of them, can help improve your website's position throughout the SERPs. The most effective link building campaigns are focused on both of these attributes; not one over the other.
3. More Search Engine Visibility
As the keyword rankings increase for your content, the more visibility your website will get on the search engines. Also, higher-ranking URLs tend to rank for more total keywords, which is a great secondary benefit of link building.
So, another positive aspect of acquiring backlinks for SEO is that your web pages can get discovered by a wider range of search queries that you may not have specifically targeted with on-page SEO. These additional search terms your content ranks for are called "secondary keywords".
4. Increased Referral Traffic
The advantages of link building don't just apply to getting more direct traffic from search engines through higher rankings and more keyword positions. A good link building campaign can also send high quality referral traffic to your website in an indirect manner.
That process occurs when people click on the hyperlinks in an article or blog post and land on the web page of another website. One of the top benefits of referral traffic from link building is that your website receives visitors who are clearly interested in reading your content. People don't just click on links to click on links. There's typically a compelling reason for why the user wants to navigate to your content through the backlink.
As a result, a good backlink on a quality website can increase awareness of your content without you having to compete directly in the SERPs for user clicks.
5. Link Building Leads to More Revenue
If you combine the first four advantages of link building we've already discussed, then you can quickly understand how backlinks can lead to more revenue for your business.
As your website gains higher rankings in the SERPs and more organic visibility, as well as an increase in the number of people clicking on the links on other websites to view your content, the total number of visitors who come to your site will increase. That combination of benefits can lead to a higher percentage of visitors who buy your products and services.
Therefore, link building can be a crucial strategy for increasing the top line revenue of your business when you build links effectively during an SEO campaign. The initial costs and time involved in building backlinks can pay you back in large dividends well into the future.
6. Higher Domain Authority
As mentioned in this guide on the benefits of backlinks, one of the top SEO metrics that experts take into consideration when measuring the quality of a website is called Domain Authority (DA). This metric is a scoring factor that estimates the strength of the entire website.
Domain Authority was developed by a company called Moz and scores range from 1 to 100, with higher DA scores indicating a better possibility of ranking in the SERPs for a specific website. The most important factors for DA are the quality and number of backlinks to the website as a whole.
A good link building campaign can benefit the Domain Authority of a website by increasing its score to make it stronger for SEO. Now, keep in mind that Google's ranking algorithm does not take the DA into consideration when ranking websites; however, there is a strong correlation between high DA scores and higher keyword rankings.
7. Higher Page Authority
Another popular SEO scoring metric that's based on backlinks is called Page Authority (PA). PA was also created by Moz and it measures the strength of a URL on the page level; not the domain level like Domain Authority.
Page Authority scores range from 1 to 100, with higher PA scores indicating a better possibility of a web page ranking higher in the SERPs for its target search queries. Similar to Domain Authority, the Page Authority metric is also based on the quality and quantity of incoming links; however, it only takes into consideration the backlinks pointing to a particular URL.
Also similar to Domain Authority, Google's ranking algorithm does not take Page Authority into consideration when ranking web pages; however, there is a strong correlation between high PA scores and higher keyword rankings for individual URLs.
8. More Brand Awareness
A key benefit of link building in SEO for both new and established websites is brand awareness. And for many businesses, branding can be a strong factor in driving consumers' decisions when comparing one or more companies for a product or service.
In other words, the brand that has the most awareness online often wins the attention of consumers and makes more sales. That's why having backlinks from high authority websites in your niche, and lots of them, can help your brand stand out in a crowded market.
Consumers who find your brand name and hyperlinks showing up over and over again on related websites will typically associate your business with having a larger market share; even if it doesn't necessarily have that yet. So there's a great indirect benefit of using link building to establish yourself as an authority in your niche, even if the people don't click on your backlinks on other websites. See this related guide on the advantages of SEO that expands on this topic.
9. Increased Credibility for Your Business
Link building also has the advantage of creating more credibility for your business. Having backlinks on other websites serves as third-party indicators (or votes) for consumers to see. These links also help the search engine algorithms weigh the value and popularity of your web pages to rank them in the right positions in the SERPs.
For example, Google's mission for Search is to provide users with the most relevant results. And to do that well, the ranking algorithm needs to analyze each web page in its index to find out which URLs are the most popular and important for each search query. The fact is when Google ranks your content high in the SERPs, it adds extra credibility to your business in the eyes of the searchers.
10. Higher Conversion Rates
As mentioned in the previous benefit, backlinks serve as a vote of confidence for a target web page. The fact that another site is linking to a URL means the website owner trusts the content enough to recommend it to their readers.
This is another way link building can give your business an advantage online. Research shows that people are more likely to spend money on a product or service when they're referred by a friend or someone they trust. Therefore, backlinks can lead to more customers with less friction during the sales process.
11. Continous Website Promotion
Another top advantage of link building is continuous website promotion. The benefit of creating backlinks on high quality sites and lots of them is that this strategy can help keep the flywheel spinning for your SEO campaigns long after the initial links were acquired.
A good quality hyperlink will continue to send referral traffic to your website as long as that link stays in place. This is continuous website promotion at its best.
Additionally, the stronger the Domain Authority gets for the linking website, and the higher the Page Authority score becomes for the linking page, the more PageRank value it will pass to your website for SEO. This can lead to the target URL on your website ranking higher in the search engines for relevant keywords.
Although link building can cost you both time and money at the start of a campaign, the truth is this digital marketing strategy doesn't require any ongoing time or financial commitment for each backlink you acquire. It's a one-and-done process.
Also, for some websites, you don't have to do much link building after you've received a large number of quality backlinks. The hyperlinks that make up the website's backlink profile are strong enough to help the content across the entire domain rank in the search engines for its target queries. In other words, your web pages can rank at the top of the SERPs almost immediately without requiring backlinks to the page because so much authority has been established for the website based on previous link building campaigns.
12. More Shares On Social Media
Piggy-backing off the last benefit, the more you focus on link building, the more people in your target market will find your content. And this can lead to an increase in shares on social media that you don't have to foster. (Here's a related guide on social media link building if you want to take full advantage of those websites for backlinks.)
13. Faster Indexing On Google
One of the ways Google finds new content to index in its search engine is through hyperlinks across the web. And if you're ever having trouble getting your content indexed in the SERPs, a good link building strategy can help your URLs get found and crawled by the search engine spiders.
In fact, this is one of the top strategies mentioned in this other guide on how to index backlinks fast in Google. Give that article a read if you're curious about how those methods work.
14. Better Relationships Within Your Industry
We cannot overlook the importance of building relationships in your industry when it comes to organic link building. It doesn't have to just focus on improving SEO metrics, keyword rankings, and revenue.
Establishing personal and business relationships with other influences in our niche can lead to other opportunities in the future. For example, a good link building partnership with another site owner could be beneficial during product launches, promotions, industry events, case studies, customer referrals, etc.
Essentially, you can help each other with various aspects of growing your businesses in addition to pure link building. Strategic partnerships with the right companies can lead to enormous growth in other areas that are not directly affected by backlinks.
15. Increased Time On Site and Pageviews
The final advantage of link building is an improvement in your website's average time on site and pageviews per visitor.
Each time a person clicks through a backlink to visit your website, it's another opportunity to capture a high quality lead. This can result in users spending more time on your website and visiting more than one page per visit.
A top SEO metric website owners try to reduce is bounce rate. The bounce rate reflects the percentage of visitors to a particular web page who navigate away from that page after viewing it. What you want those visitors to do when landing on your page is take some sort of positive action, like buying a product or service, getting on your email list, or navigating to another web page. A good link building strategy can help improve all of these metrics for your website because you're acquiring higher quality visitors.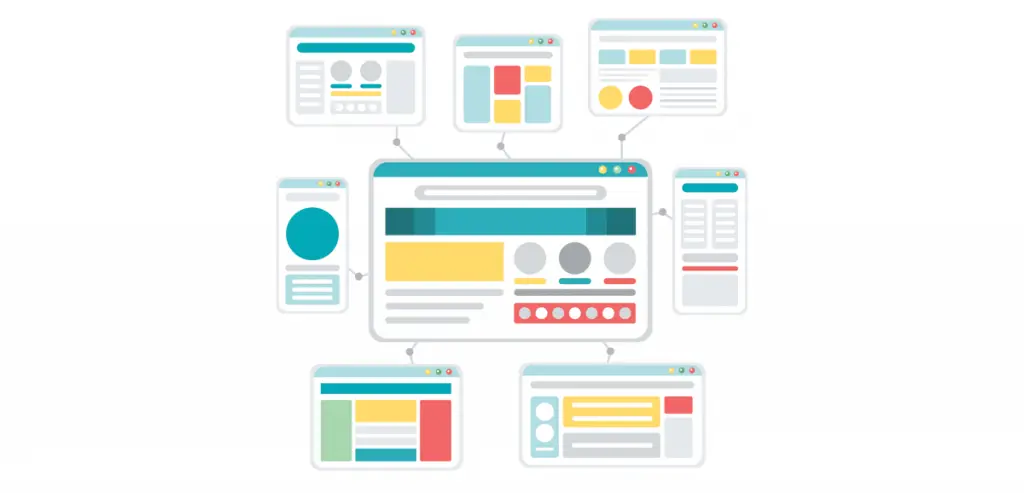 Benefits of Link Building Summary
I hoped you enjoyed this guide on the benefits of link building.
As you discovered, there are numerous link building benefits you can experience as a website owner. The most obvious advantages are higher search engine rankings and visibility on Google, Yahoo, and Bing. However, another key advantage of link building is referral traffic from other websites, which you should take into consideration during an SEO link building campaign. When used properly, backlinks on other sites can help improve your website's SEO metrics as well as increase brand awareness and business revenue.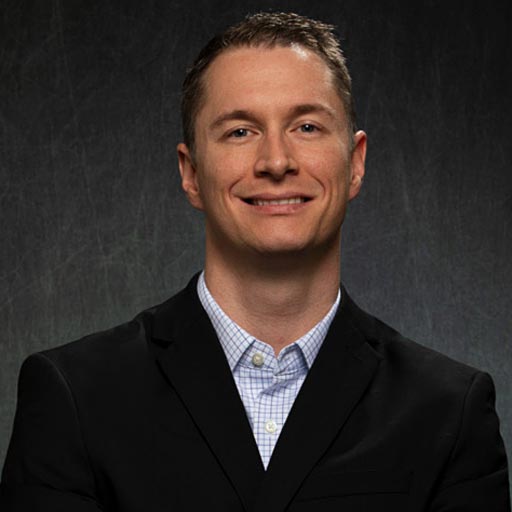 Stephen Hockman is an entrepreneur and founder of SEO Chatter. He specializes in search engine optimization and digital marketing and has been fascinated with SEO since 2005. His goal is to share the best tips and news about search engine marketing to help you get more website traffic.