In this article, you'll learn all about tier 3 backlinks for SEO.
Not only will you understand the definition of tier 3 backlinks, but you'll also get a set of third-tier backlink examples, an overview of why they're important for SEO, and a list of tier 3 link building resources you can use to acquire more of these types of backlinks for your website.
The ultimate goal here is to help you understand what tier 3 backlinks are and how they fit into the overall strategy of a link pyramid system for off-page search engine optimization.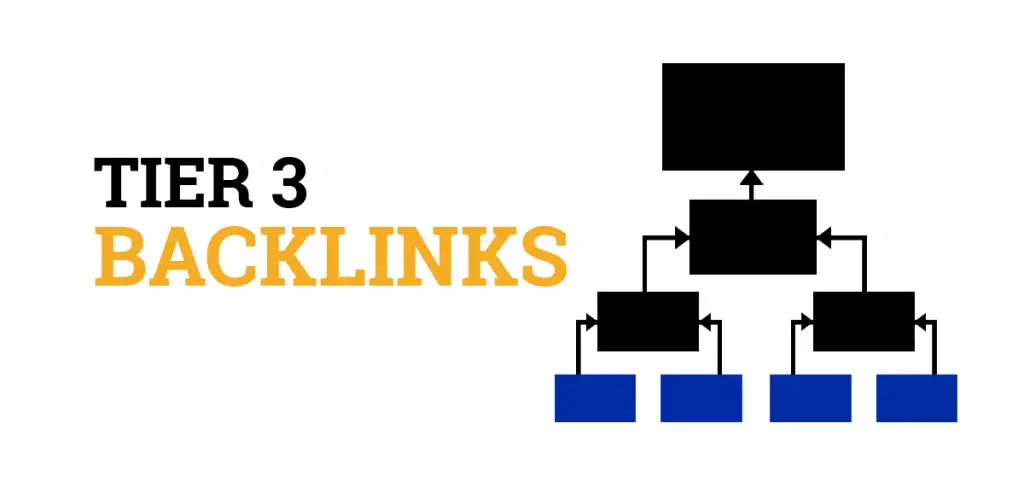 What Are Tier 3 Backlinks?
Tier 3 backlinks are links that are built to second-tier links pointing to your website. Third-tier backlinks are used to increase the PageRank value of the second-tier backlinks so more link equity can be transferred to your website for SEO.
Tier 3 Backlink Examples
Why Are Tier 3 Backlinks Important?
Tier 3 backlinks are important because they pass ranking authority to your website by boosting up existing second-tier links. Search engines crawl tier 3 backlinks to find important links at the second level for indexing and ranking purposes in the SERPs.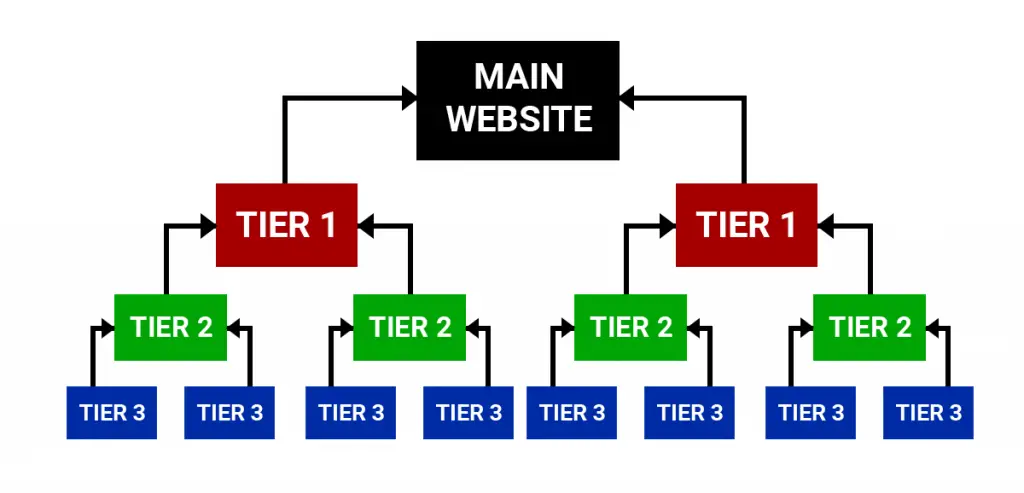 Overview of Tier 3 Link Building
In a tiered link building strategy, there are three tiers in the link pyramid:
Tier 3 backlinks are a set of indirect links that transfer link equity to the main website for SEO purposes. Tier 3 backlinks point to the tier 2 links. Tier 2 backlinks point to the tier 1 links. And tier 1 backlinks point to the main website. This strategy is also called a "link pyramid" because the visual representation of the concept has a pyramid structure.
The main goal of tier 3 link building is to create as many of these backlinks as possible in the shortest amount of time to power up your tier 2 links. This means you should be 100% focused on the quantity of links being built without any regard to the quality, relevance, or context for increasing the page authority score for second-tier backlinks.
This third level of link building requires automated backlinking tools like GSA or RankerX that can create thousands of links per day. The reason you need so many tier 3 backlinks is that the link equity they pass to the tier 2 backlinks is so low that you need to make up for it in scale. Most, if not all, of these links will be nofollow backlinks with very low PageRank value for SEO.
Also, very few of these automated backlinks will get indexed by search engines like Google, Yahoo, and Bing, and some will even disappear from your website's backlink profile over time as the algorithms discount them as spam links. Hence the reason you need to create thousands of tier 3 backlinks for this level of the off-page SEO strategy.
In a link pyramid that uses tiered backlinks, there's not much benefit in building high quality links at the third-tier stage. Each level of the system has a fall off of passed link equity for SEO. Therefore, the PageRank value that a tier 3 backlink can pass to the main website is just a trickle compared to a first-tier backlink.
Essentially, with tier 3 link building, you're just trying to build backlinks to your links that point to your most important backlinks. This strategy helps the second-tier links get crawled, indexed, and ranked in the search engines with a trace amount of increase in the page authority scores for each link down the line.
Tier 3 Link Building Resources
If you want some ideas on how to build third-tier backlinks at scale, then check out these resources:
GSA
RankerX
Forum links on Fiverr
Profile creation on SEO Clerk
Tier 3 Backlinks Summary
I hope you enjoyed this guide on tier 3 backlinks.
As you discovered, tier 3 link building is the third most important stage of a link pyramid because it contains links that indirectly point to your main website. These third-tier backlinks are used to artificially inflate the SEO power of the second-tier links to some extent while also helping them get crawled and indexed in the SERPs to pass the existing link equity to the target URLs down the line.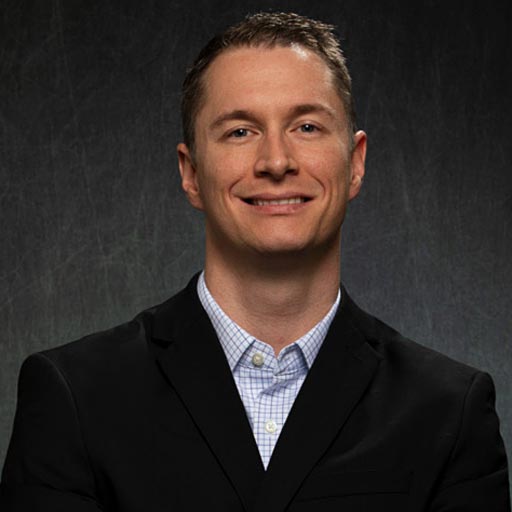 Stephen Hockman is an entrepreneur and founder of SEO Chatter. He specializes in search engine optimization and digital marketing and has been fascinated with SEO since 2005. His goal is to share the best tips and news about search engine marketing to help you get more website traffic.