This guide explains the concept of keyword opportunities and how to find new keywords for SEO (search engine optimization).
Below, you'll get an overview of what the idea of keyword opportunities means, followed by a list of techniques you can use to come up with new possibilities for keywords to target on your website.
The goal is to help you take advantage of every good keyword opportunity that's available for your site so you can improve the chances of ranking in the search engine results pages (SERPs) to gain more organic traffic.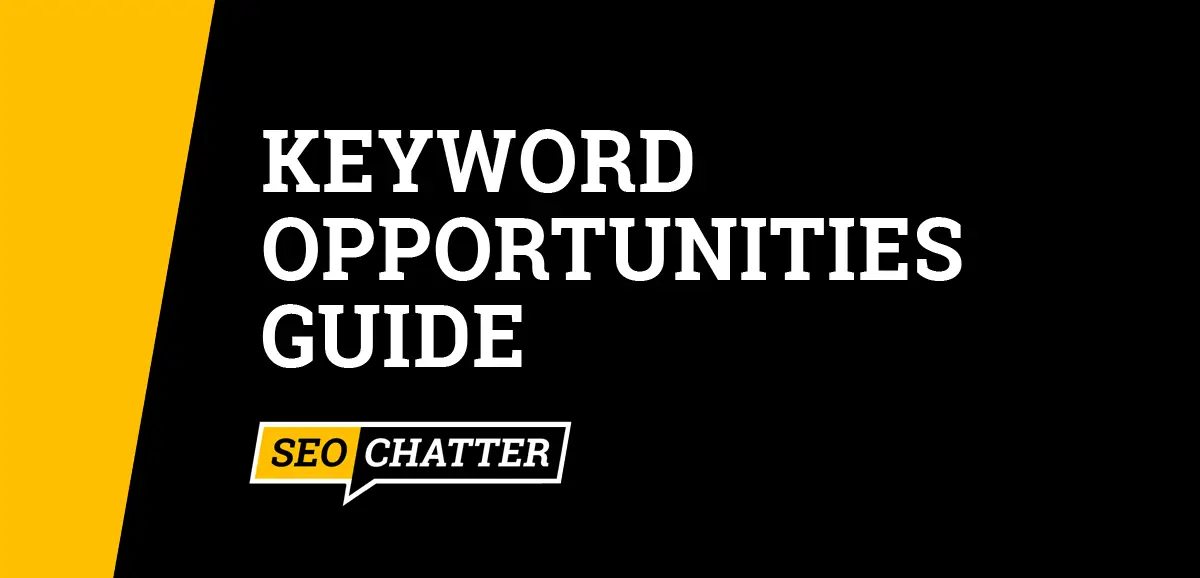 What Are Keyword Opportunities?
Keyword opportunities are new keywords that offer the possibility to improve the search engine rankings for a website. Good keyword opportunities give your site the chance to take advantage of SEO content that attracts your target market for business gain.
How to Find Keyword Opportunities for SEO
1. Use AutoComplete
The first way for how to find keyword opportunities is to use the autocomplete (or autosuggest) feature in Google and Bing.
Both of these search engines have an autosuggest feature that begins to predict search queries based on similar queries made by other users. Type in a few words related to your subject, as you can see in the image below, and the search engines show you the most common searches using those words.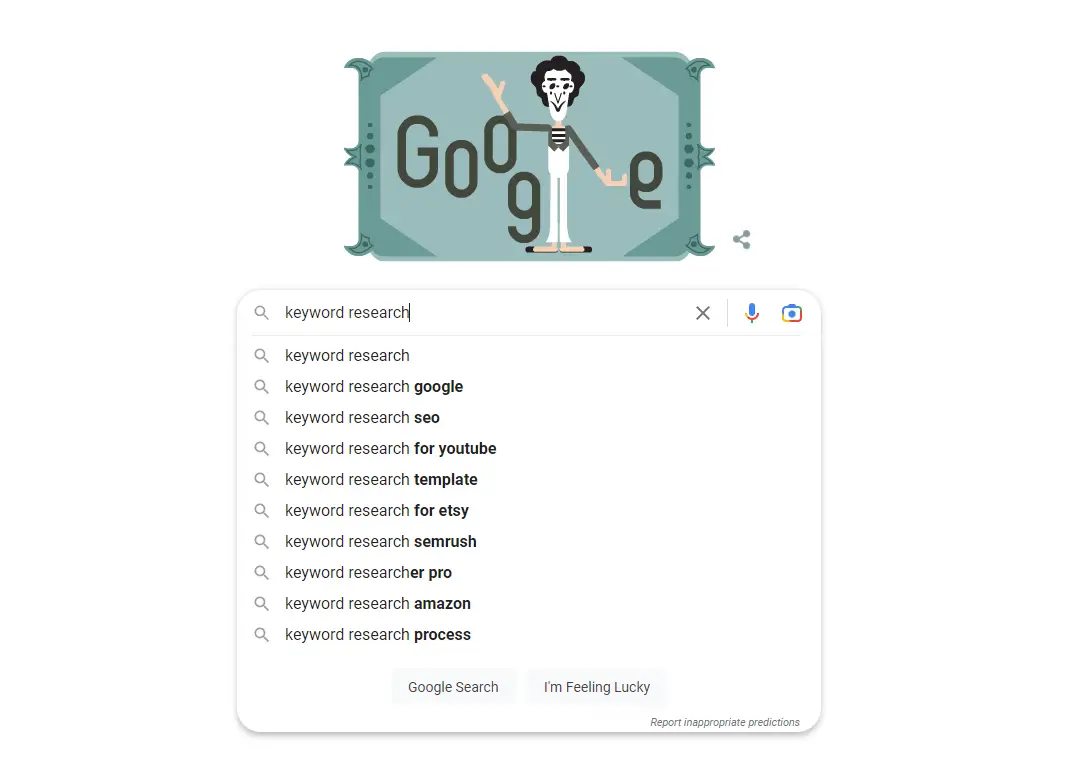 This autocomplete method of finding new keywords is a great way to discover what people are already looking for online and can be fantastic for finding new long-tail keywords to target.
The top autosuggest results that are displayed in Google and Bing's search engines are the most searched phrases based on real user data, making them the best keyword opportunities to explore for new website content.
A popular way to use this method is to type in a seed keyword (1-2 words in length) followed by a single letter while rotating through the alphabet (A-Z) to find the top possibilities for every variation of that seed keyword. See the image below for an example of how this works using the phrase "keyword ideas" followed by the letter "b".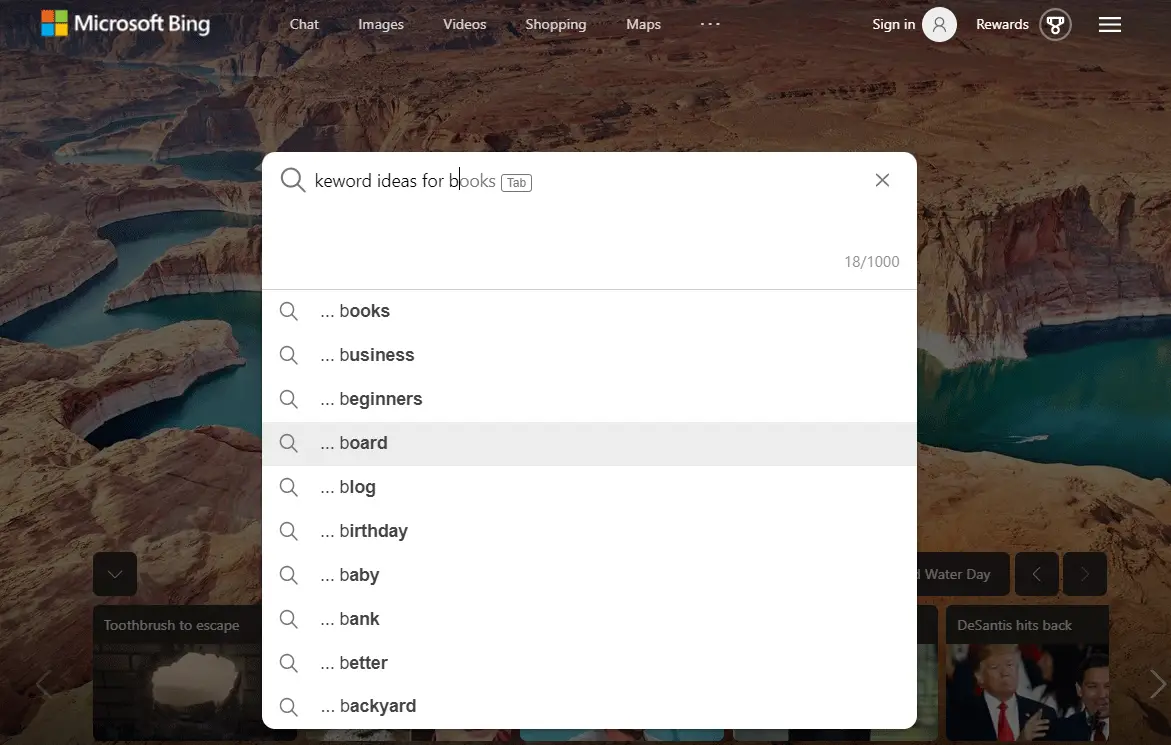 2. Explore People Also Ask
People Also Ask is a feature in Google, Yahoo, and Bing that shows frequently asked questions relating to a search term. For example, if you search for "how to improve my website rankings", this feature shows you that people also want answers to questions like "why is my website ranked so low," which is another potential new keyword opportunity to target.
Note: Google has been experimenting with using new names for the People Also Ask box as reported here. Therefore, you may see this feature in the SERPs labeled as More to Ask, Others Want to Know, Often Searched Together, or something similar.
3. Analyze Current Keywords Using Google Analytics
Another good way to find keyword opportunities is to use Google Analytics. This free service has a wealth of tools for SEO analysis to help you grow your site; however, the most effective report to look at to come up with new possibilities for keywords to target is located under Engagement > Pages and Screens.
By examining this list of your current traffic-driving keywords, you see which content is proving most popular with your audience and being rewarded heavily by Google's ranking algorithm. Then, plug those terms into a keyword research tool like Semrush, SE Ranking, or KWFinder to find other related keywords to target.
If Google is sending your website a lot of traffic for a particular type of keyword, then you should double down on that opportunity by producing similar content. For example, if a recipe site is getting a lot of traffic for chicken dinner meals, then a good SEO strategy would be to create more content around various chicken dinner dishes.
4. Explore Queries In Google Search Console
Google Search Console (GSC) is a great tool for finding new ways to improve keyword prominence and topical relevance for on-page SEO.
Sign into Google Search Console and navigate to Performance > Search Results > Queries. This keyword report shows you the questions and search terms your site already ranks for on Google. It also shows how many times people see your content in their search results (labeled as Impressions) versus how many times it gets clicked on (labeled as Clicks).
The keywords that get a lot of impressions but only a few clicks may be search queries you haven't explicitly targeted, but Google is ranking relevant content for in the SERPs.
Now, you refine this report even further to find the best chances for adding new keywords to a particular URL. Follow these steps to extract the data you need to take advantage of this opportunity. (An example image of GSC is below.)
Click the New button above the chart.
Select Page.
Insert the URL you want to analyze for SEO.
Click Apply.
Look at the keywords that are displayed in the Queries column of the data table.
Open the URL you're inspecting in a browser window.
Analyze the web page for the queries listed in the data table.
If a query is not being used on the page, then it's a good keyword opportunity to target for SEO. Add the term several times to the content to confirm to Google's ranking algorithm that the web page is relevant to the query. The next time the search engine crawler scans the page, it will reassess the text, find the new keyword instances, and potentially rank the URL higher in the SERPs for the keyword phrase.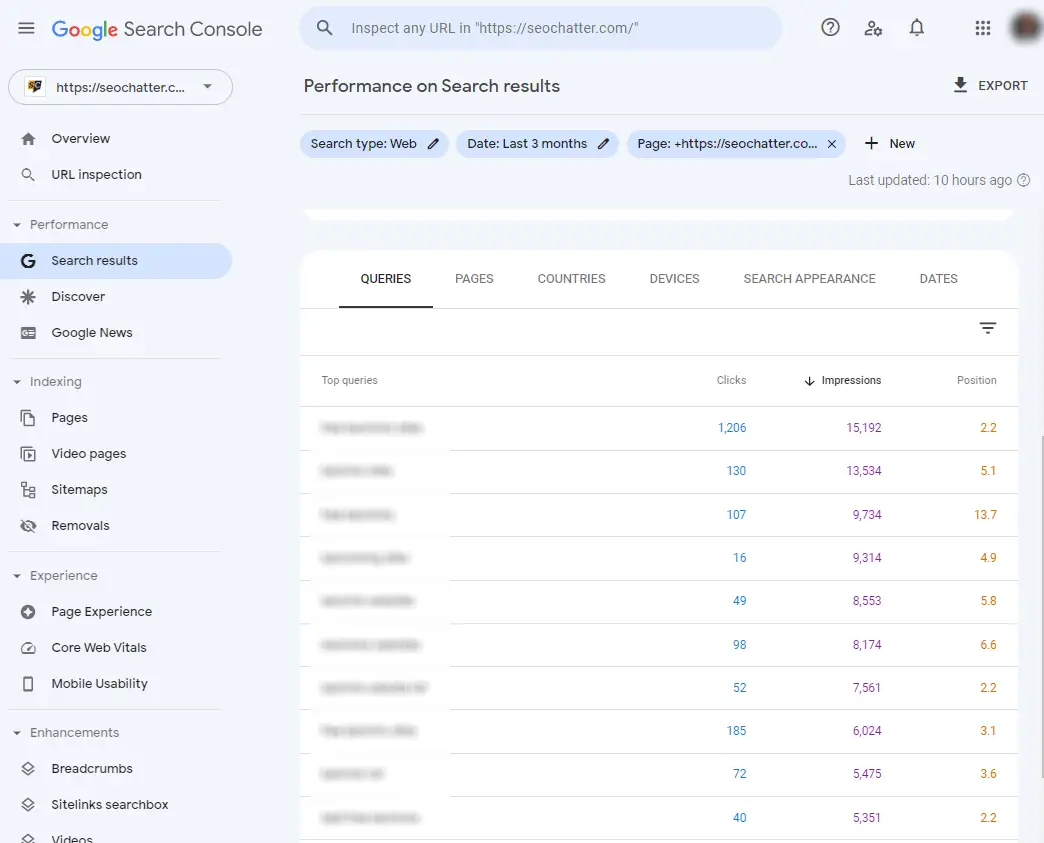 5. Discover New Opportunities With Social Media Monitoring
You can use tools like Hootsuite, Sprout Social, and Mention to discover trending topics and conversations relating to your niche.
Not only can this identify new keywords for SEO you haven't thought of before, but it can also help you get ahead of the competition by targeting keywords based on real-time trends before your competitors have a chance to take notice.
A perfect example of this keyword opportunity method that I put into practice is when the Google Helpful Content Update was announced. I saw this emerging trend happening in real-time online and quickly wrote an article about the update before it happened to gain a quick boost in organic search traffic.
The article ranked in the top 10 positions for search terms around "Google Helpful Content Update", which increased exposure for the SEO Chatter brand and helped the site earn extra revenue with display ads.
6. Participate In Groups and Forums
Sticking with the social media theme, be proactive in Facebook groups, Reddit subs, and other active forums. Like the monitoring tools mentioned above, this can help you find trending topics with new keyword possibilities to target on your website.
One subreddit I like to scan each week for keyword ideas to use in new content is the r/SEO as you can see in the image below. Threads with the most upvotes and comments indicate it's a hot topic that users want to engage with, which could make a great article for my website.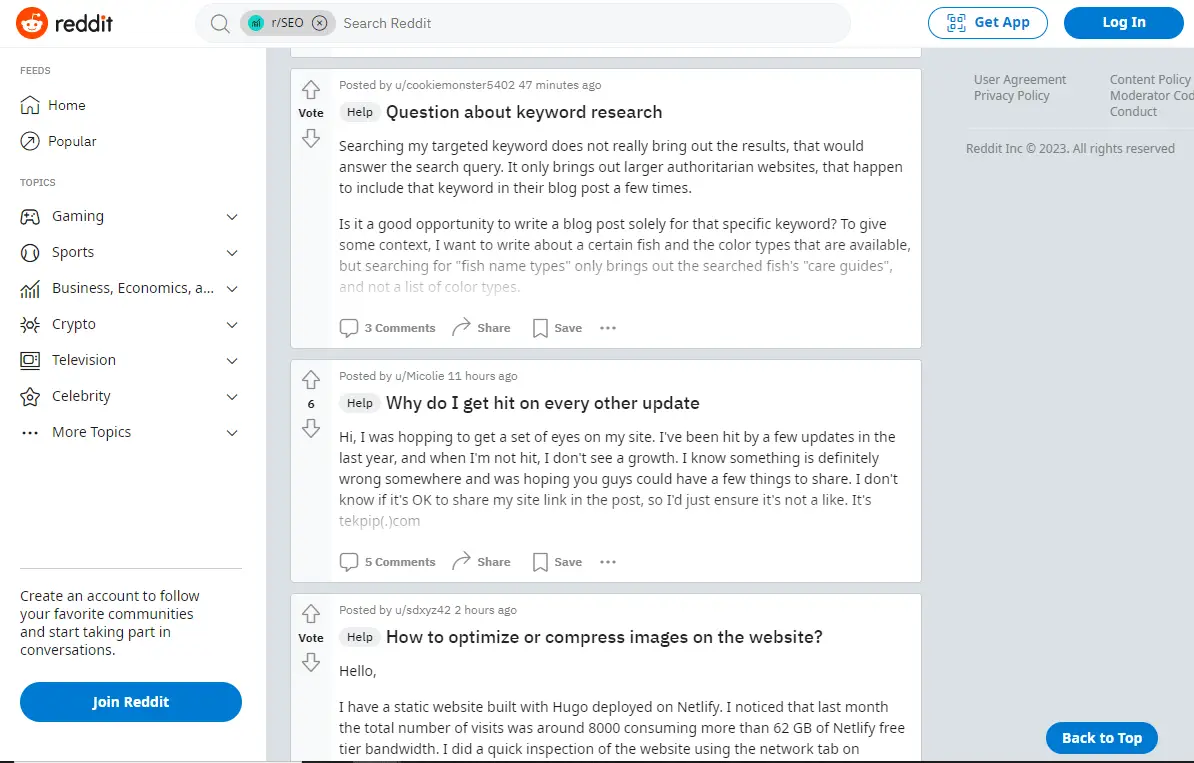 If many people are turning to social media, groups, and forums with their questions, they may not be getting the answers they need from search results, presenting you with a golden opportunity to target those questions as long-tail keywords.
7. Use Keyword Research Tools for Competitor Analysis
SEO tools like Semrush, SE Ranking, and Ahrefs don't just show you your website's ranking keywords. These tools can also provide valuable data about the keywords your competitors are ranking for in Google.
You can also perform a keyword gap analysis like the one shown in the example image below. This strategy reveals keyword opportunities your competitors are gaining organic traffic for that are missing from your website so you can try to optimize for them.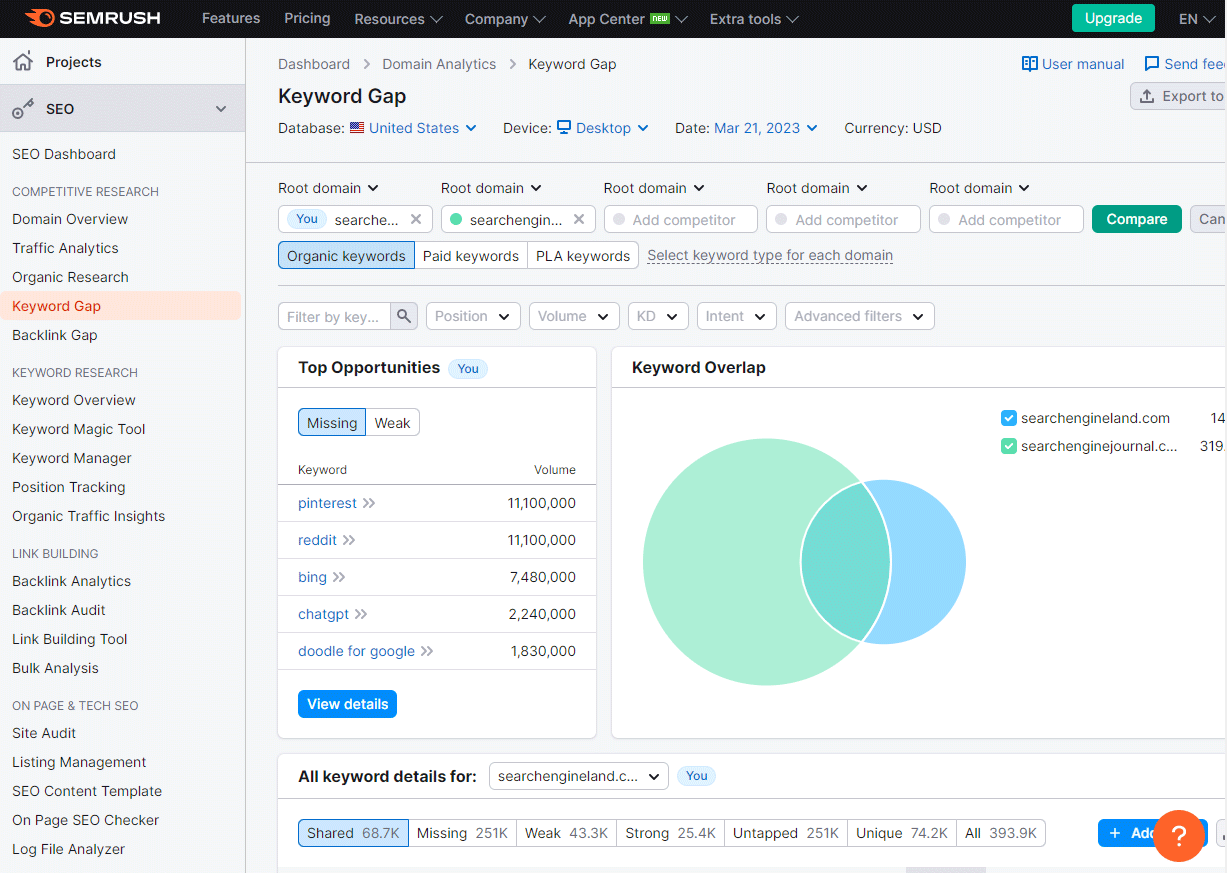 Note: See this other guide with even more tips on how to find competitors keywords for new SEO content as well as this article with a list of free keyword research tools if you're not already subscribed to a service.
8. Find New Keywords With Google Trends
Along with Google Analytics and Search Console, Google has another helpful SEO tool called Google Trends. Point your browser to trends.google.com and type in a primary topic for which you want to find new keywords, such as "ChatGPT" as seen in the example image below.
Scroll down to the Related Topics and Related Queries sections, which will show you the most popular keywords related to your term. Clicking on any of those keywords will reveal more popular keywords relating to that topic.
Using the Google Trends tool to analyze both the real-time and long-term popularity of a keyword will help you decide if it's one keyword opportunity worth seizing. It can also be used for competitor analysis, as explained in my other guide about what is Google Trends used for?
9. Analyze Your Existing Content for Missed Opportunities
The content you've already published on your website is a hidden goldmine of potential new keyword possibilities. Review your past posts and look for facts, tips, or suggestions that may only be mentioned briefly but could easily be expanded upon in their own articles. 
For example, I've mentioned keyword research tools like Semrush a lot in this article, but only in passing. I could then use "Semrush" as a seed keyword in any keyword research tool to analyze the potential for creating high-ranking content around that popular software for a new article. You can see this strategy in practice with the guide I wrote about Semrush here: "How to do Keyword Research in Semrush."
I also commonly use this method to increase the chances this website has for ranking in the SERPs with SEO. I do it by creating three articles from a single keyword phrase—an effective strategy you can also copy for your website.
For example, I first wrote this article: Dofollow vs Nofollow Links. Then, I broke that keyword idea into two separate articles to go more in-depth on each type: Dofollow Links and Nofollow Links. As you can see, one keyword opportunity turned into a total of three possibilities to attract organic traffic from search engines like Google, Yahoo, and Bing.
10. Examine PPC Keywords
If you're running paid ads on Google AdWords, remember to look at the keywords included in your pay-per-click (PPC) campaigns that generate the highest conversions. After all, if they're driving paid traffic that converts, there's no reason they wouldn't drive organic traffic too.
Also, this strategy can potentially allow your website to take over two top-ranking positions in the SERPs (one paid listing and one organic listing) for the target phrase.
Plus, if your budget allows it, you can test running PPC ads for hundreds of long-tail keywords to find the most profitable keywords. The terms that get the most clicks and conversions, could be good keyword opportunities to target for new content because you've got verified proof of high search demand and buyer intent.
Keyword Opportunities Summary
I hope you enjoyed this guide on keyword opportunities.
As you discovered, keyword opportunities are new keywords that offer the possibility to improve the search engine rankings for a website. And a good keyword opportunity gives your site the chance to take advantage of SEO content that attracts your target market for business gain. Feel free to use any or all of the techniques outlined above for how to find new keywords for SEO to help increase the organic traffic and rankings for your business.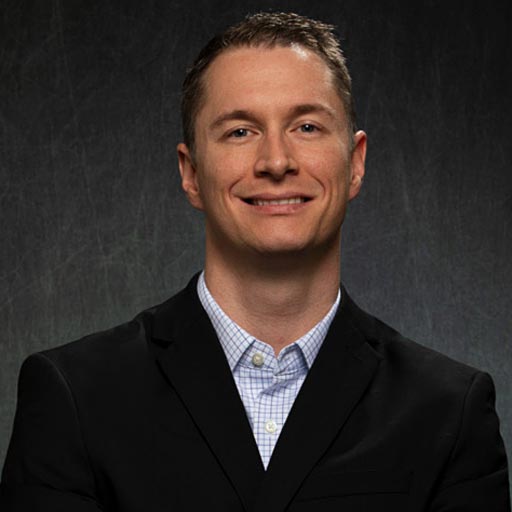 Stephen Hockman is an entrepreneur and founder of SEO Chatter. He specializes in search engine optimization and digital marketing and has been fascinated with SEO since 2005. His goal is to share the best tips and news about search engine marketing to help you get more website traffic.