If you have a business that relies on local customers, then a Google My Business listing (now called Business Profile) is a must-have digital marketing strategy for growth.
But if you're new to search engine optimization (SEO), or not getting found as much as you'd like for local keywords, then this guide is for you. Below, you'll discover the top tips for how to add keywords to Google My Business Profile. You'll also learn where to set keywords in Google Business Profile pages to get the best results and how to change keywords that are not sending you the most qualified website traffic.
These strategies can also help you reduce your advertising budget on Google Ads because you'll start to rank higher for organic searches and on Google Maps.
How to Add Keywords to Google My Business Profile
1. Add Keywords to Your Google My Business Description
The first step for how to add keywords to Google My Business is inside your business description.
This is the easiest way to improve relevance for your Business Profile, which is a top-ranking factor in Google's algorithm for Google My Business (GMB) listings. (More on this topic later is discussed later in this guide.)
2. Put Keywords In Your Google Business Profile Posts
The next step for how to set keywords in Google My Business is to add them to the business posts on your Business Profile.
"You can connect with existing and potential customers through your Business Profile on Google Search and Maps through posts." And, "Posts can include text, photos, or videos to promote Business Profiles."
There are three main types of posts you can create:
Each time you create a new post, make sure to add your keywords to the content. That way, you can keep your Business Profile optimized for the phrases and terms that matter most for attracting the right customers for your business.
This is also a free way to gain more organic traffic to your website without having to spend money on Google Ads.
What's also good about these articles is that you can change keywords on Google Business posts wherever you see fit to improve your results. (You'll find out more about that strategy later in this guide.)
Also, keep in mind that Google's content policy requires you to only publish content that creates a positive experience for your customers.
Therefore, you shouldn't post off-topic or irrelevant content just for the sake of adding keywords to your Google My Business page.
Business Profile posts should be relevant to your business and help your customers better understand your type of business.
Note: Posts that are more than 6 months old will get archived unless a date range is specified during the publishing process. So make sure to keep your posts updated and fresh.
3. Get Customers to Put Keywords In Your Reviews
A powerful, yet highly underused method for how to add keywords in Google My Business is to ask your customers to use them in their Google reviews (i.e., testimonials).
This is a great way to increase the keyword density in a natural way too. Just don't go overboard by including the same keywords in every review response. Otherwise, you could overoptimize the review section and trigger a closer look at your Business Profile by the Google My Business Web Spam team.
Getting positive reviews is one of the top Google My Business benefits for helping your profile rank higher in local searches. More engagement like this is a ranking factor for the algorithm.
4. Add Keywords In Your Business Q&A Section
Another tactic for adding keywords to your Business Profile listing is to use them in your business Q&A section. When a customer asks a question on your page, you can insert keywords into your answers. However, as mentioned in this complete Google My Business optimization checklist, just don't go overboard by including the same keywords in every question or reply. Otherwise, it could trigger a spam filter.
5. Don't Add Keywords to Your Google Business Name
The final step you need to consider when optimizing your Google My Business listing for keywords is to NEVER set keywords in a Google My Business Business Name (i.e., business title).
Local search marketing experts caution against the practice of keyword stuffing in your business name because it can get your listing penalized or suspended.
Keyword stuffing refers to adding descriptors to your business name on Google My Business that are not part of the legal name for the business.
The digital marketing experts at SterlingSky reported that keyword stuffing the Business Profile Name can increase keyword rankings for a specific search phrase like "keyword" + [city] + [state], which is why this SEO tactic is attractive to Internet marketers.
However, SterlingSky also showed a few examples of what can happen to the rankings of a business when it was reported for breaking the guidelines by including extra keywords in the business name.
Google ended up removing the keywords from the name of one Business Profile listing and the rankings dropped from position #1 to #7. Another business lost the top #1 to #2 positions and lowered to positions #14 to #15 for certain local keywords.
But you won't always get so lucky with just getting a penalty. In some cases, your listing may be suspended entirely.
Google's My Business guidelines clearly states:
"Including unnecessary information in your business name is not permitted, and could result in your listing being suspended."
Therefore, your Google Business Name must remain consistent with the real-world branding. Only include keywords in the business title when they're actually part of the real name for the business.
Don't take the risk by stuffing keywords into the business name when it's not authentic to the legal entity name.
How to Change Keywords On Google Business
As with any search engine optimization strategy, you'll want to track, measure, and monitor your results with the keywords you're using on your Google My Business page. Over time, you may determine that the keywords you're using on your Google Business listing are not attracting enough website traffic, the right type of organic visitors, or qualified customers.
In that case, you may be wondering how to change keywords on Google Business.
The answer is simple.
All you have to do is update the following areas of your Business Profile with the new keywords:
Business description (swap out old keywords with new keywords)
Profile posts (use the new keywords in new posts and consider deleting old posts)
Q&A section answers (edit your answers to include new keywords and use them in new answers)
As for the customer reviews, you'll need to educate your customers on what the new keywords they should be adding to their testimonials for your business on Google.
By putting these basic practices into place, you're saving yourself the monthly costs that a typical digital marketing company would charge a high fee for as mentioned on this other page on Google My Business pricing.
Finding the Right Keywords for Your Google My Business Profile Listing
If you need help picking the right keywords to use on your Business Profile, the following tips can help.
The most basic method for SEO is to include the following type of keyword strings throughout your listing so you can show up for more organic searches and on Google Maps:
[keyword] + [city]
[keyword] + [city] + [state]
You can also optimize for the type of service or business you operate like this:
[type of service] + [city]
[type of service] + [city] + [state]
[type of business] + [city]
[type of business] + [city] + [state]
It's best to rotate through the various keyword strings and types that relate to your business so you're not using the same phrases over and over again. This SEO strategy will help you optimize for a wider range of keywords to attract more customers.
You can also try to include "near me" keyword phrases in your Profile posts as mentioned below. However, there's debate in the SEO industry on whether this method continues to work or not.
That's because Google can usually figure out your location by analyzing the local geographic coordinates of your computer's IP address or mobile phone with the GPS function. (More on distance as a top-ranking factor is below.)
In those cases, the algorithm can determine which business search results will be the best match for your current location.
You can experiment with these keyword search queries and perform your own testing:
[type of service] near me
[type of business] near me
Important Factors Outside of Keywords for Your Google My Business Profile
As Google states in its guide on improving local search rankings:
"Local results are based primarily on relevance, distance, and prominence. A combination of these factors helps us find the best match for your search. For example, our algorithms might decide that a business that's farther away from your location is more likely to have what you're looking for than a business that's closer, and therefore rank it higher in local results."
As you can see, optimizing your Google My Business listing for local organic keywords is a great way to send signals to Google's algorithm that your business may be better matched for a customer.
However, it's only one piece of the ranking process for local SEO.
You also need to consider specific factors outside of adding keywords to your Business Profile to show up in the SERPs for more related searches.
Relevance
Relevance refers to how well a local Business Profile matches the queries a user is searching for online. That's why it's important to add complete and detailed business information to your listing to help Google better understand your business and match your profile to relevant searches.
By following the advice and steps provided in this guide, you'll have a well-optimized listing for relevance.
Distance
Distance refers to how far away the business is from the searcher's location. The closer your business is to the searcher, the better the chance you'll have to show up for their keyword search.
However, a highly optimized Business Profile can help your listing show up in search even if it's farther away as mentioned previously in this guide.
If a user doesn't specify a location in their search, Google's algorithm will try to calculate the distance based on what it does know about the searcher's location using these criteria:
IP address of your Internet connection
Your past activity
Your labeled places
Your devices
GPS location data
Google Location History
Web & App Activity
Prominence
Prominence refers to how well-known a business is and it can impact your keyword rankings in Google Search.
If you're a brand new business, then you likely have low prominence because your brand is not known by many people in the community or customers yet. But if you're an established business, like a landmark hotel, brand name store, or museum, then you likely have high prominence and this will work to your advantage in local search rankings.
Prominence is also based on information Google has about your business from other Internet sources, such as:
Links pointing to your website
Articles that mention your business name
Directories that include your business name, address, and location (NAP)
It's also important to know that a higher number of reviews and positive ratings on your Google My Business page can improve your local rankings.
Therefore, it's not only good to add keywords to the most prominent areas on your Business Profile but to also get good reviews, and lots of them, from your customers. Some of the most successful businesses make it a habit to ask their customers for a Google review after the completion of service.
Summary for How to Add Keywords to Google My Business Profile
I hope you enjoyed this guide on how to add keywords to Google My Business profile.
As you discovered, the best method for how to set keywords in Google My Business listings is to optimize the following locations on your profile: description, posts, customer reviews, and Q&A section. You can also change keywords on Google Business at any time to improve your results. As mentioned in this guide, you may not be getting the best ranking positions, highest level of website traffic, or qualified visitors based on your current keyword optimization practices. Therefore, refining your keywords, adding new phrases, and changing old terms, is a good way to increase the visibility for your business in the Google search engine and Google Maps.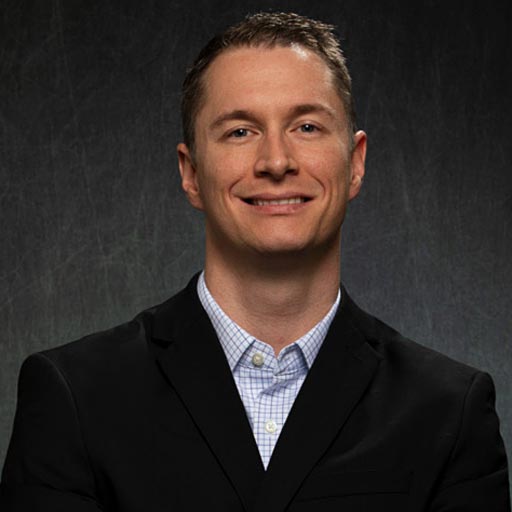 Stephen Hockman is an entrepreneur and founder of SEO Chatter. He specializes in search engine optimization and digital marketing and has been fascinated with SEO since 2005. His goal is to share the best tips and news about search engine marketing to help you get more website traffic.