This guide explains backlinks.
Below, you'll get a complete overview of backlinks, including what they are, how they work, the importance of backlinks, and ways to get them for off-site search engine optimization (SEO).
The ultimate goal here is to help you understand every aspect of backlinks and how they apply to websites and the field of SEO in digital marketing.
What Are Backlinks?
Backlinks are links on a website that point to a web page on another site. Backlinks help search engines find and index content on the web by crawling outbound links that lead to other websites.
Backlinks are also referred to as "inbound links" or "incoming links" because the links come from external websites. Each of these terms can be used interchangeably in the fields of digital marketing and search engine optimization.
Purpose of Backlinks In SEO
The primary purpose of backlinks in SEO is to increase the authority and trust of a target domain and its web pages. Google's PageRank algorithm takes the quality and quantity of backlinks into consideration when indexing and ranking content in the search engine results pages (SERPs) for specific keywords (or queries).
A secondary reason for backlinks is to drive referral traffic to a website from other sites to help increase exposure for the content. Backlinks that send quality traffic to a web page can help strengthen the user experience signals that are part of the ranking algorithm systems.
Importance of Backlinks
Backlinks are important for SEO because backlinks represent a vote of confidence from one website to another, which is an off-site SEO signal for ranking content in the SERPs.
A summary of the top benefits of backlinks include:
Improving off-page SEO factors
Increasing Page Authority and Domain Authority metrics
Boosting keyword rankings in the SERPs
Raising overall search engine visibility for the website
Generating referral traffic
Improving website credibility
Acting as continuous website promotion
Generating more revenue for a business
How Backlinks Work for SEO
Backlinks work for SEO by sending links (or votes) from other websites to a target site. Backlinks help search engines find, index, and rank web pages according to popularity and trust for relevant search terms.
The process for backlinks consists of website owners adding hyperlinks to other sites using anchor text, which is the visible, clickable text for the backlink that describes where the link points to.
The anchor text of backlinks is used to determine the relevance of a web page for specific keywords. By looking at the anchor text, search engine algorithms can determine what a web page is about (i.e., the topic) and how relevant the content is for specific queries (i.e., keywords).
Backlinks are an essential part of the SEO process because they're one of the most important off-site signals for search engine algorithms to use to index and rank content in the SERPs. Every URL on the Internet has a PageRank score, and each time that URL links to another page on the web, it transfers a portion of that PageRank value for SEO.
Therefore, the more quality backlinks you have pointing to your domain and its associated web pages, the higher trust, credibility, and authority your website has, which leads to higher rankings and organic search traffic.
A deeper explanation of the backlink process can be found on this page: How Do Backlinks Work for SEO?
Backlink Types
There are 25 types of backlinks a website can receive from other sites:
Dofollow Backlinks: Passes PageRank or link equity for SEO.
Nofollow Backlinks: May or may not pass PageRank; it's a hint, not a directive.
Contextual Backlinks: Links that are inside body content.
Header Backlinks: Links attached to headings such as H1, H2, and H3.
Branded Backlinks: Links that include the brand name.
Naked URL Backlinks: Links that use the URL as the anchor text.
Natural Backlinks: Links without SEO-optimized text, like "click here".
Editorial Backlinks: Links a website gets that are not paid for, asked for, or traded for, but received naturally by publishing high-quality content.
Paid Backlinks: Links of any kind that money is exchanged for to get an inbound link.
Sponsored Backlinks: Links that include the rel="sponsored" HTML attribute marking it as a paid backlink.
Author Backlinks: Links that are placed in the author bio box inside an article.
Homepage Backlinks: Links that come from the homepage of an external website.
Navigation Backlinks: A type of sitewide link that's displayed in the navigation menu of another site.
Sidebar Backlinks: A sitewide link that's placed in the sidebar section of a site.
Footer Backlinks: A sitewide link that's put in the footer section of a site.
Image Backlinks: Links that come from graphics and photos that are displayed on a web page and hyperlinked with an outbound URL.
JavaScript Backlinks: Links that are embedded in JavaScript code and point to another website.
Social Media Backlinks: Links that come from a social media platform, such as Facebook, Twitter, Instagram, Reddit, TikTok, etc.
Blog Comment Backlinks: Links that are created by leaving comments on blog posts.
Forum Backlinks: Links that are created in forum posts.
Profile Backlinks: Links that are created on the profile page of a third-party site that allows users to create their own personal profiles.
Social Bookmarking Backlinks: Links that are created on social bookmarking sites by tagging the URL.
Citation Backlinks: Links that are built on local directories and business association sites require a legal business name, address, and phone number to help establish the company as a real entity online.
Press Release Backlinks: Links from official statements published by a company to make a public announcement and are distributed on news and media publication sites.
301 Redirect Backlinks: Links that use the 301 HTTP response code to signal a permanent redirect from one URL to another.
Examples of each type can be found in the expanded guide here: Types of Backlinks In SEO.
Best Practices for Backlinks
To get the most value out of backlinks for SEO, you can follow these best practices:
Create Linkable Assets: Include extra content on the page like ebook downloads, white papers, infographics, charts, tables, lists of facts and statistics, and videos that other website owners will want to link to from their own articles instead of having to create those assets themselves.
Get Interviewed for Backlinks: Participating in interviews is a good practice for getting backlinks from blog posts, podcast pages, and YouTube channels while also expanding your audience reach.
Build Backlinks with Testimonials: Writing a testimonial for products and services you enjoy can lead to high-quality backlinks from the company's homepage or product/service page.
Generate Backlinks with Skyscraper Content: Creating an article that's more comprehensive and useful for readers than the top-ranking content for a target keyword is called skyscraper content. Once it's complete, you then reach out to the websites that are linking to the top URLs informing them that your article is much more in-depth and asking if they'd consider swapping out the backlink to your web page.
Use the Broken Link Building Method: This backlink strategy consists of finding broken links on other websites and notifying the owners about the broken pages. During your outreach campaign, you also suggest a good alternative link as a replacement that consists of your website's URLs.
Get High-Quality Backlinks from HARO: Signing up for HARO (Help a Reporter Out) and becoming an expert resource for journalists can lead to backlinks from well-respected publications with high Domain Authority scores.
Build Business Association Links: These are free backlinks you can make on business profile sites like Crunchbase, Google Business, Bing Places, Yelp, MerchantCircle, Better Business Bureau, Hotfrog, and Local.com.
Create Backlinks With Social Media: Posting daily links to your website from social media sites like Twitter, LinkedIn, Reddit, and Facebook are easy backlinks to get for off-page SEO.
Use Outbound Links to Get Backlinks: Pick influencers in your niche who have websites with high Domain Authority scores and look for ways to cite their articles with outbound links in your blog posts. Then tell them about the citation with the hope that they'll create a backlink to your site as a form of gratitude.
Write a Guest Blog Post: Although Google doesn't approve of guest posting for backlinks, it's still the most common method for creating backlinks for SEO by professional link builders and website owners.
Conduct a Link Gap Analysis: Use a link checking tool like Ahrefs, Semrush, or SE Ranking to create a backlink report for your website and your competitors' sites to identify potential link prospects that are missing from your website's backlink profile.
Create a Free Tool to Generate Backlinks: Developing a link worthy tool that people in your industry can use for free on your website can bring in a lot of quality inbound links and referral traffic.
Build Branded Website Properties: Setting up a branded business profile on sites like Medium, Quora, and LinkedIn, and posting daily content that links back to your website is an easy strategy for off-site SEO. Google also has its own properties you can use for expanding your brand's presence online while creating quality backlinks to your web pages, including Blogger, Google Sites, and Google Business Profile. 
Fix Broken Backlinks: Broken backlinks can affect your website's SEO by leaking valuable PageRank that should be boosting your rankings in the SERPS. Therefore, it's a good practice to look for and fix broken links pointing to your site so the link equity is transferred to the right web pages.
Don't Forget Internal Links: These links are just as important when it comes to building backlinks for SEO. You can use a strategy called link sculpting to control the flow of your website's internal PageRank by creating keyword-optimized anchor text from pages with the highest Page Authority scores and/or traffic to URLs that need a boost in the SERPs for their target keywords.
If you want to learn more about these backlinking tips, see the complete guide on How to Get Backlinks for SEO.
Tools for Checking Backlinks
Checking the backlink data for your website and your top competitors is a good way to improve your overall search engine optimization strategy. By examining factors like the anchor text ratios, Domain Authority, Page Authority, and dofollow vs nofollow percentages, you can find out how your metrics compare to those other sites.
Backlink analysis tools give you valuable insight into what off-page SEO strategies are working best for the competition so you can use similar methods to increase your website's rankings in the SERPs.
The backlink checkers below are some of the best options to help you perform this type of analysis:
SE Ranking
Ahrefs
Mangools LinkMiner
SEO SpyGlass
Google Search Console
Moz Link Explorer
Semrush Backlink Analytics
Ubersuggest Backlink Analyzer
Majestic
Monitor Backlinks
You can find out more about how each of these backlink tools works by visiting the in-depth review page here: Best Backlink Checker Tools for SEO.
Backlinks In SEO Summary
I hope you enjoyed this guide on backlinks in SEO.
As you discovered, backlinks are links on a website that point to a web page on another site. And backlinks help search engines find and index content on the web by crawling outbound links that lead to other websites.
Knowing how backlinks work and ways to improve their quality for SEO (as explained on this page) can help increase the rankings and traffic for your content in search engines like Google, Yahoo, and Bing.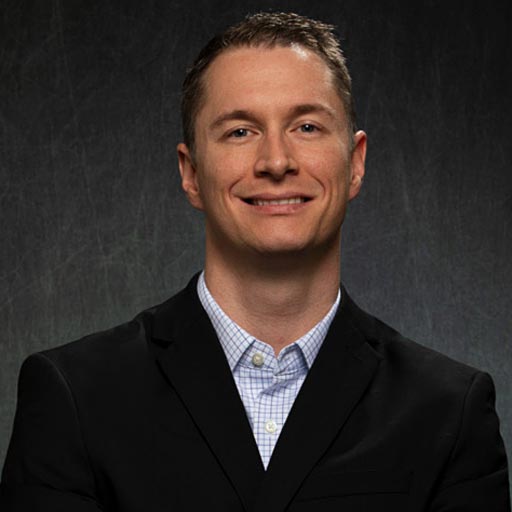 Stephen Hockman is an entrepreneur and founder of SEO Chatter. He specializes in search engine optimization and digital marketing and has been fascinated with SEO since 2005. His goal is to share the best tips and news about search engine marketing to help you get more website traffic.