This search engine optimization (SEO) guide explains the different types of backlinks in SEO.
Below, you'll find a list of all the backlinks types with their terminology and definitions so you can understand how they apply to SEO.
There's also a section with additional resources that explain more about the fundamentals of backlinks to help you create a better search engine optimization strategy.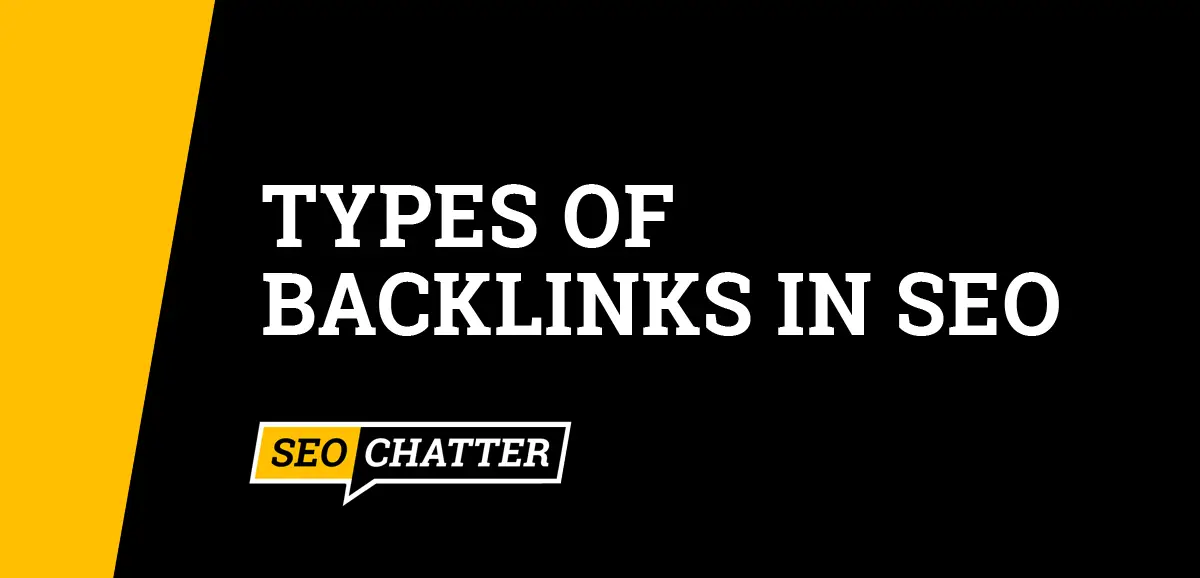 Types of Backlinks In SEO
1. Dofollow Backlinks
The first type of backlinks in SEO are dofollow links. And these are the best kinds of backlinks to get for a website because they help directly with search engine optimization by passing the PageRank authority of the originating page to the destination page.
This backlink type is naturally created on websites unless the site has a script or the content editor manually edits the hyperlink to include the nofollow tag (mentioned next).
2. Nofollow Backlinks
Nofollow links are the other type of backlinks you can get from third-party websites. These hyperlinks are tagged in a machine-readable way with the nofollow attribute (rel="nofollow") HTML attribute so it prevents PageRank authority from being passed from the origin website to the destination site.
Note: Google recently changed the ranking algorithm so the nofollow tag is now considered to be a hint and not a directive. This means PageRank value for SEO may pass to the linked page even though the hyperlink contains the nofollow HTML attribute.
3. Contextual Backlinks
Contextual backlinks are anchor text links placed within the main content of a web page that users read. This is in contrast to a backlink located in the navigation, a header, the footer, or a sidebar (explained later in this guide).
Anchor text links with an exact match keyword or partial match keyword phrase are the best kind of backlinks to get during link building because they send relevant SEO signals (i.e., context) to the search engine algorithms for what queries the linked page should be ranked for in the search engine results pages (SERPs).
4. Header Backlinks
Header backlinks are clickable links that appear on the heading tags within a page's content. This includes the H2, H3, H4, H5, and H6 headers. The H1 tag is typically reserved for the web page's title, and having more than one H1 tag on the page is not a good SEO practice. Therefore, this type of backlink is often not created in the HTML code to link to another website.
5. Branded Backlinks
Branded backlinks are hyperlinks that include the brand name of a company in the anchor text. It's most common for branded links to point to the homepage of a website; however, some website owners will also naturally use brand names for the backlinks to individual web pages they're referring to as outbound links in the content. Branded backlinks are also a good SEO practice for safe and effective link building.
6. Naked URL Backlinks
Naked URL backlinks are a less common type of backlink in SEO, but they do still exist and are worth understanding for off-page search engine optimization. A naked URL backlink contains the URL string as the anchor text so the user can see the directory structure of where the link points to on the target site.
7. Natural Backlinks
Natural backlinks are exactly what they sound like: links that are acquired naturally without any optimization for SEO or link building outreach. These backlink types can include any number of variations, with the most common being examples like "click here", "this website", "read more", "check out this page", etc.
8. Editorial Backlinks
Editorial backlinks are a kind of backlink that is not paid for, asked for, or traded for, but is received naturally by publishing high-quality content that other site owners want to link to because they think it would be beneficial for their readers. Editorial backlinks can be any mix of dofollow or nofollow links as well as contextual, branded, naked URL, or natural anchor text.
8. Paid Backlinks
Paid backlinks are links of any kind that you exchange money for to get a backlink placed on a third-party site. Paid links are a violation of Google spam policies because they manipulate PageRank.
10. Sponsored Backlinks
Sponsored backlinks are a form of paid links that comply with Google's spam policies. A proper sponsored link will include the sponsored HTML attribute (rel="sponsored"), making it safe for both the linking and receiving site.
11. Author Backlinks
Author backlinks are clickable links that are located in the author bio box that appears on a web page. These backlink types typically include hyperlinks to the author's website homepage or a specific landing page. They also can contain all kinds of anchor text depending on the guidelines the website has for its authors, such as contextual backlinks and branded backlinks.
12. Homepage Backlinks
Homepage backlinks are any outbound links that appear on the homepage of a website. A homepage link is one of the best types of backlinks to get for SEO because the root domain often has the highest Page Authority and can pass that PageRank value to a target site for SEO.
13. Navigation Backlinks
Navigation backlinks are a type of sitewide links that are displayed in the top section of the website, which is typically where the main navigation menu is located. A backlink of this kind looks like it will point to a page that's on the current site; however, the hyperlink is actually an outbound link that takes the user to another website.
14. Sidebar Backlinks
Sidebar backlinks are links that are located in the sidebar section (i.e., left or right) of a website's layout. These hyperlinks are considered to be a type of sitewide backlink because they appear on every web page.
15. Footer Backlinks
Footer backlinks are another type of sitewide link that are considered to be boilerplate links. According to Google, most footer backlinks are now ignored by the ranking algorithm because too many people used them for link schemes to manipulate search engine rankings with keyword stuffing.
16. Image Backlinks
Image backlinks are a type of link that comes from graphics and photos that are displayed on a web page. An image becomes a backlink when a hyperlink is added to the HTML source code for the image and points to an external site. Image backlinks do not contain any contextual information for SEO but still count as a backlink for the target site.
17. JavaScript Backlinks
JavaScript backlinks are link types that are embedded in JavaScript code. This programming language is one of the core technologies of the World Wide Web and backlinks inserted into JavaScript code can be crawled by Google's search engine spiders and parsed for ranking purposes.
18. Social Media Backlinks
Social media backlinks are links that come from any social media platform, such as Facebook, Twitter, Instagram, Reddit, TikTok, etc.
19. Blog Comment Backlinks
Blog comment backlinks are links that are created by leaving comments on blog posts. Typically, these types of backlinks have little to no value for SEO because they contain the nofollow attribute and Google's ranking algorithm often ignores them because blog comments are too easily manipulated as a spammy link building method.
20. Forum Backlinks
Form backlinks are hyperlinks created in forum posts. They're similar to blog comments in the fact that forum links can easily be manipulated for SEO and don't typically carry much weight for off-page search engine optimization.
21. Profile Backlinks
Profile backlinks are links that are created on the profile page of a third-party site that allows users to create their own personal profiles. Profile creation for backlinks is a common spammy technique; making these types of backlinks low value for SEO.
22. Social Bookmarking Backlinks
Social bookmarking backlinks are links that are created on social bookmarking sites, which are platforms that allow tagging of a web page with a browser-based tool so the user can easily visit it again later.
23. Citation Backlinks
Citation backlinks are similar to profile backlinks; however, citation links are used for building off-page signals for local search engine optimization. Local citations include more than just the backlink to the target site. These types of profiles also contain the business names, address, and phone number to help establish the company as a real entity online.
24. Press Release Backlinks
Press release backlinks are incoming links from official statements published by a company to make a public announcement and are distributed on news and media publication sites.
25. 301 Redirect Backlinks
301 redirect backlinks are a kind of backlink that uses the 301 HTTP response code to signal a permanent redirect from one URL to another. This can take the form of redirecting an entire domain to a new domain or specific pages to pass the existing Domain Authority and Page Authority from the originating website to another site.
Essentially, all of the PageRank value (or link juice) that the original domain or web page has is redirected through the backlink to the target site to boost its SEO rankings in the SERPs. And if you don't abuse this link building technique too much, a strong 301 redirect can help boost the rankings for the target site—although it's technically a violation of Google's spam policies.
Learn More About Backlinks
The links below explain more about backlinks and how to use them correctly for better search engine optimization. Use these resources to expand your knowledge on the subject.
Backlink Types for SEO Summary
I hope you enjoyed this guide explaining the types of backlinks in SEO.
As you discovered, there are many different backlink types in the field of search engine optimization. That's why it's important to understand specific terminology and definitions of each kind of backlink so you know how they can be best applied to your SEO strategy.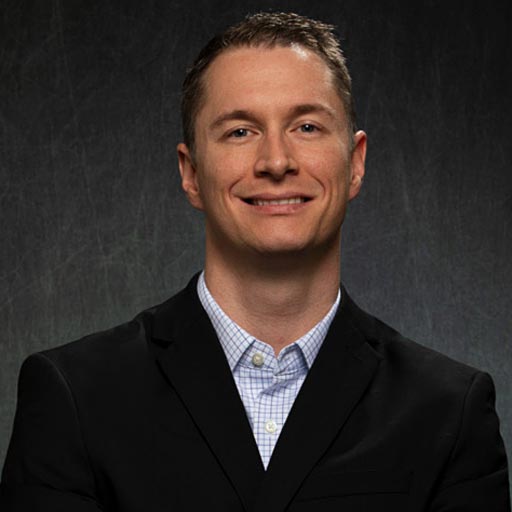 Stephen Hockman is an entrepreneur and founder of SEO Chatter. He specializes in search engine optimization and digital marketing and has been fascinated with SEO since 2005. His goal is to share the best tips and news about search engine marketing to help you get more website traffic.