This search engine optimization (SEO) guide explains how to get backlinks for SEO.
Below, you'll find a list of the top backlink tips and strategies you can use to increase the quality and quantity of inbound links for your website based on backlink best practices in digital marketing.
There's also a section with additional resources that explain more about the fundamentals of backlinks to help you create a better search engine optimization strategy using link building.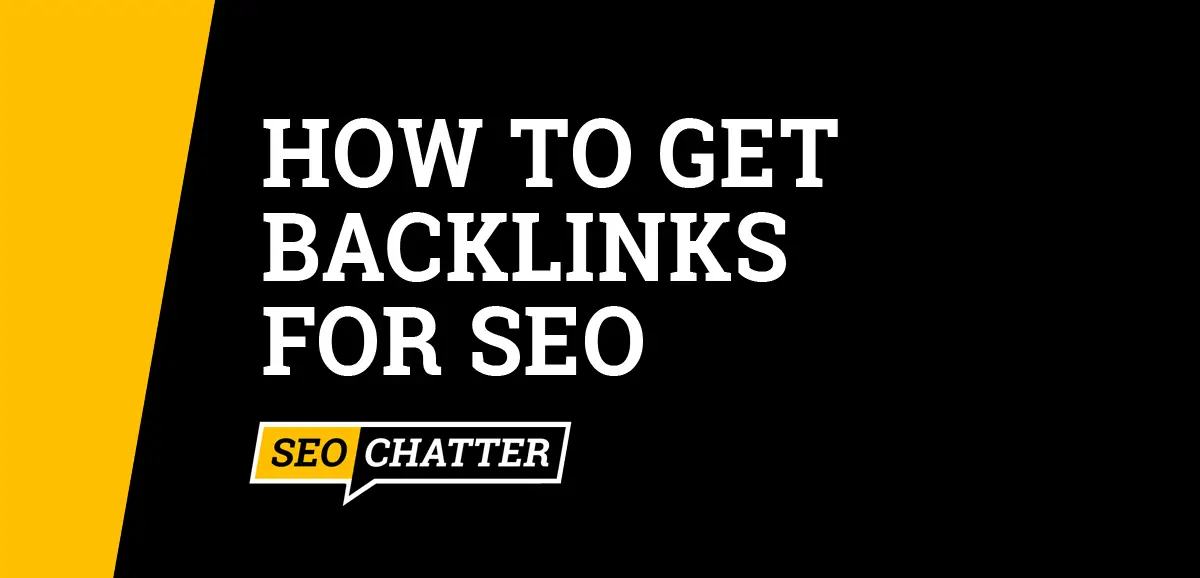 How to Get Backlinks for SEO
1. Create Linkable Assets for SEO
The first way for how to get backlinks for SEO is by creating linkable assets. This includes writing high-quality articles that include attractive content like ebook downloads, white papers, infographics, charts, tables, lists of facts and statistics, and videos throughout the page that other website owners will want to link to from their own resource pages or related blog posts.
This is an excellent link building strategy to increase your website's Domain Authority and individual Page Authority scores because it takes advantage of the natural inclination of people who would rather create backlinks to quality content instead of having to produce it themselves for their audience.
2. Get Interviewed for Backlinks
Another best practice for getting backlinks is to get interviewed by other site owners and influencers in your niche with relevant podcasts or YouTube channels. Participating in interviews for other websites is a great way to get high-quality backlinks that can help boost your SEO efforts and search engine visibility performance.
Interviews are a great opportunity to share your expertise with a wider audience to build brand awareness while also getting backlinks added to the show notes and accompanying blog posts.
Plus, the content that's generated for the interviews can also be repurposed and shared on your own website, giving you even more link building opportunities for attracting quality backlinks that can be indexed in the search engines.
3. Build Backlinks with Testimonials
Writing testimonials is also a good method to create backlinks for off-page search engine optimization. You can reach out to businesses you've previously worked with or companies whose services and tools you enjoy using, and ask them if they would be willing to add your honest feedback to the homepage of their site with a link.
If you write testimonials like this, it's a great way to get backlinks for SEO to your homepage to boost the Domain Authority while also building brand awareness for your organization.
4. Generate Backlinks with Skyscraper Content
The skyscraper method is a popular way to build backlinks for SEO. This entails creating an epic blog post or article that stands out from similar content in your niche.
Basically, you do a Google search for a target keyword and look for content that's ranking high in the search results that can be improved upon. Once you've narrowed down your target URL, you then create a better article that's more comprehensive and useful for readers. (Refer to backlinking tip #1 above for how to do that.)
After your content has been published, you need to analyze the backlink profile of the top-ranking content you're trying to beat to find out what other websites are linking to it. This step allows you to make a list of the referring domains so you can find the contact information for those linking websites.
The final part of this link building tactic is to reach out to the site owners who are linking to your competitor's URL and let them know about your new article and why it's an improvement to the page they're currently referencing with an outbound link. If they think you've created amazing content, then you may get a valuable inbound link that can improve your site's backlink profile.
5. Use the Broken Link Building Method
If you want to get more backlinks for better off-page SEO without having to produce new content as mentioned in the last tip, you can always use the broken link building method.
Broken link building is the process of finding broken links on other websites and notifying the owners about the broken pages. During your outreach campaign, you'll also suggest a good alternative link as a replacement that consists of your website's URLs.
This link building strategy works because you're helping the website owner improve their site without having to manually track down and replace outbound links that are broken. In return, some sites will add your backlink in exchange for your complimentary service.
6. Get High-Quality Backlinks from HARO
HARO (Help a Reporter Out) is another top way to create backlinks for a website from quality sites, many of which have high Domain Authority scores.
HARO is a free platform to join that connects journalists and content creators to sources that are relevant to their reporting. HARO sends out three daily emails with media queries from writers who are looking for people to quote and provide expert information on a variety of topics.
All you have to do is follow the instructions in the HARO requests and send a response to queries that match your expertise along with your name, business details, and link to your website to credit your organization as the source.
7. Build Business Association Links
Another best practice for generating backlinks is to build business associations online. These are easy links to get if you have an established business address and work to verify that you're running a real entity that can be trusted, which is an important part of Google's ranking algorithm.
Some of the top sites to build business association links include Crunchbase, Google Business, Bing Places, Yelp, MerchantCircle, Better Business Bureau, Hotfrog, and Local.com.
8. Create Backlinks With Social Media
Social media is a good method for building backlinks for SEO, even though the links may not always transfer the highest PageRank value to the target page. With social media, you're aiming to get backlinks indirectly from high-quality sites that can pass good link equity to your web pages.
By increasing the visibility of your content on platforms like Twitter, LinkedIn, Reddit, and Facebook, more people in your industry will be exposed to your content, which naturally generates backlinks without direct outreach.
9. Use Outbound Links to Get Backlinks
Using outbound links is another popular best practice to get backlinks for SEO. The strategy here is to pick influencers in your niche who have websites with high Domain Authority scores and look for ways to cite their articles with outbound links in your blog posts.
Next, you send a message to those influencers through email or on social media informing them that you've linked to their content. In exchange, some of these experts in your field will link back to your article from their website in a will of good faith.
This is also a good tip for building backlinks to affiliate content that's typically hard to get other website owners to link to. In this situation, you reach out to the brands that you're recommending and tell them they've made your top 10 list. Some of those companies will add a link to your article from the news or press section of their website to highlight the positive review for customers to see.
10. Write a Guest Blog Post for SEO
Although Google doesn't approve of guest posting for backlinks, it's still the most common method for creating backlinks for SEO by professional link builders and website owners.
To get the most value out of this backlink strategy, you'll want to focus on three essential off-site SEO metrics: authority, trust, and relevance. When looking for sites to post your guest blog on, ensure the website has a high Domain Authority score, quality inbound links in the backlink profile, and is relevant to your niche.
If any of those three factors are missing, don't waste your time writing a guest post for the site because it won't be worth the effort involved. Instead, use one of the other best practices for backlinks listed on this page.
11. Conduct a Link Gap Analysis
A link gap analysis is a great way to identify opportunities to obtain backlinks for a long-term link building strategy. This involves analyzing the current backlinks of your website as well as the links pointing to your top competitors to find out where you need to gain additional inbound links to fill in the gap for off-page SEO.
A backlink gap analysis is done using SEO tools like Ahrefs, Semrush, or SE Ranking to create a backlinks report for your website and your competitors' sites. Once you've identified potential link prospects that are missing from your link profile, you can start conducting outreach to try to get those backlinks from the websites that are linking to your competitors.
12. Create a Free Tool to Generate Backlinks
Creating a free tool to generate backlinks is an effective way to earn high quality backlinks at scale. Developing a link worthy tool that people in your industry can use to speed up (or eliminate) common tasks is a good SEO strategy to increase the number of inbound links you're able to earn.
The tool doesn't have to be complicated or cost a lot of money to build either. A simple calculator, spreadsheet, or template that helps your target audience complete a common task quickly and easily is all you typically need for generating backlinks.
Another pro link building tactic here is to use the tool's web page to increase the rankings for other pages on your website. This is done by creating contextual links (with target keywords) on the tool's homepage that point to specific inner pages.
Many link building experts use this tried and tested strategy to pass internal PageRank for SEO to important pages on the site that are difficult to build quality backlinks to (e.g., affiliate content and money pages.)
13. Build Branded Website Properties
An easy way to generate backlinks for off-page search engine optimization that's under your complete control is to build your own branded website properties. There are plenty of free websites like Medium, Quora, LinkedIn, and Reddit where you can create a branded business profile and post daily content that links back to your website with external links.
Google also has its own properties you can use for expanding your brand's presence online while creating quality backlinks to your web pages, including Blogger, Google Sites, and Google Business Profile. Plus, Google properties have the highest Domain Authority scores on the Internet and it's not uncommon for branded sites like these to rank high in the search engine for their target keywords.
14. Fix Broken Backlinks
Broken backlinks can affect your SEO by leaking valuable PageRank that should be boosting your website's rankings in the SERPS. Therefore, it's a good backlinking best practice to look for and fix broken links pointing to your site.
Even having just one link or two that leads to a 404 error page can result in valuable link equity for SEO being lost. To fix this, you can do a simple Google Search for RankMath's 404 Monitor for WordPress sites or Sitechecker's free broken link checker tool can help you analyze your website for broken links and fix them so they redirect to the correct page.
15. Don't Forget Internal Links
Internal links are just as important when it comes to building backlinks for search engine optimization. Internal links are primarily used to point users from one page on your site to another to keep them on the same domain. However, they can also be used to increase the rankings for a target page in the SERPs.
When you link to related content on your site, it allows you to control the anchor text of those internal links. This can further improve your SEO strategy by using keyword-optimized anchor text that informs the search engine crawlers as to what queries the target page should be ranked for in the search results.
Additionally, the more internal links a page receives, the more you're telling Google's algorithm that it's important for your users. As a result, this link building tactic can help the content rank higher in the SERPS because Google wants to surface the most important pages on your site for visitors to access.
To get the most value out of this best practice, you'll want to use a strategy called link sculpting to control the flow of your website's internal PageRank.
First, use a backlinks analytics software like Ahrefs, Semrush, or SE Ranking to find out which pages on your site are getting the highest quality inbound links. Next, use Google Analytics to discover which pages receive the highest organic search traffic.
Finally, you'll want to use a strategic internal linking process to pass the link equity from your best-performing URLs to other important pages on your site that need a ranking boost in Google Search. Also, make sure to use keyword-optimized anchor text for the internal links to help verify to the ranking algorithms the relevant queries you want the page to rank for in the SERPs.
Learn More About Backlinks
The links below explain more about backlinks and how to use them correctly for better search engine optimization. Use these resources to expand your knowledge on the subject.
Get More Backlinks for SEO Summary
I hope you enjoyed this guide on how to get backlinks for SEO.
As you discovered, there are several best practices for generating backlinks, such as creating linkable assets, getting interviewed, writing testimonials, producing skyscraper content, using broken link building techniques, conducting a link gap analysis, and more. By following the backlink tips on this page, you can hopefully get better ranking results for your website.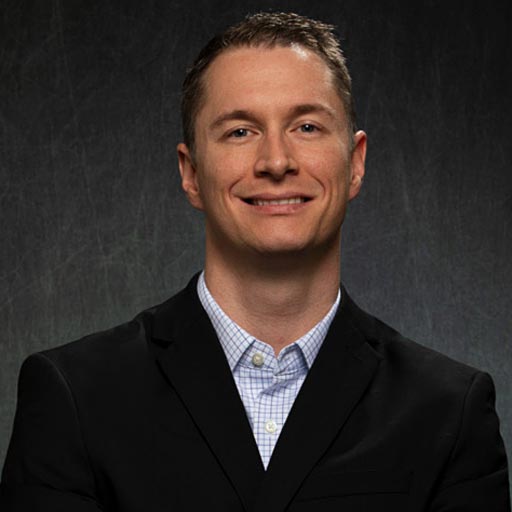 Stephen Hockman is an entrepreneur and founder of SEO Chatter. He specializes in search engine optimization and digital marketing and has been fascinated with SEO since 2005. His goal is to share the best tips and news about search engine marketing to help you get more website traffic.