This guide explained how to remove Google Business listing.
Below, you'll find step-by-step instructions for how to delete a Google Business page and account so you can remove the existing Business Profile information from Google Search and Google Maps.
As you'll quickly discover, the process to remove Google My Business account and page listings only takes a few minutes. So let's get to it!
How to Remove Google Business Listing
Go to your Google My Business Profile.
Select the three-dot menu.
Choose Business Profile Settings.
Click Remove Business Profile.
Select Remove Profile Content and Managers.
Click Continue to remove the listing.
The Google Business page and account are now deleted.
Screenshots of the Process to Remove a Google Business Page & Account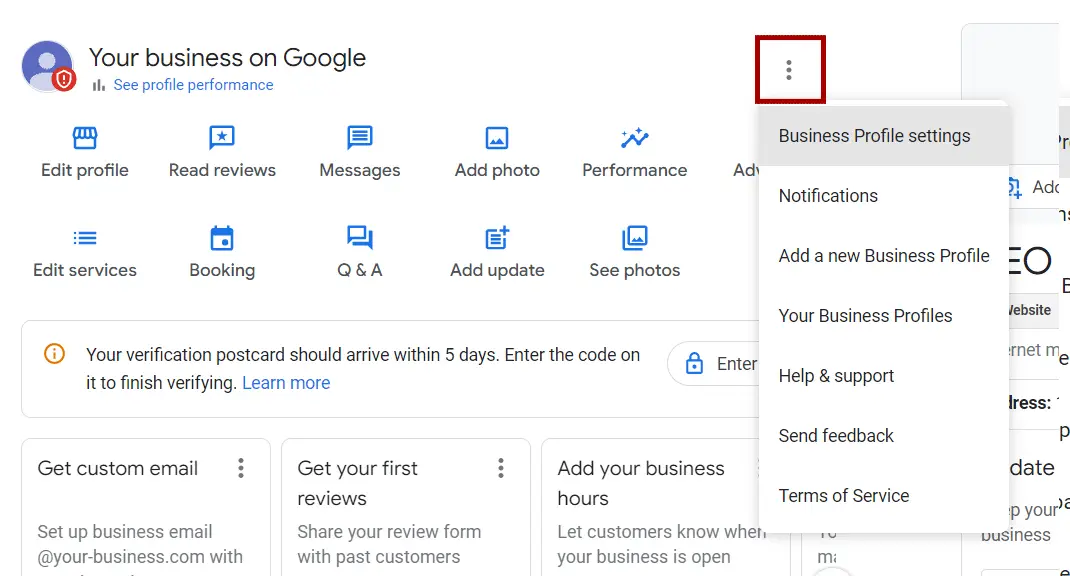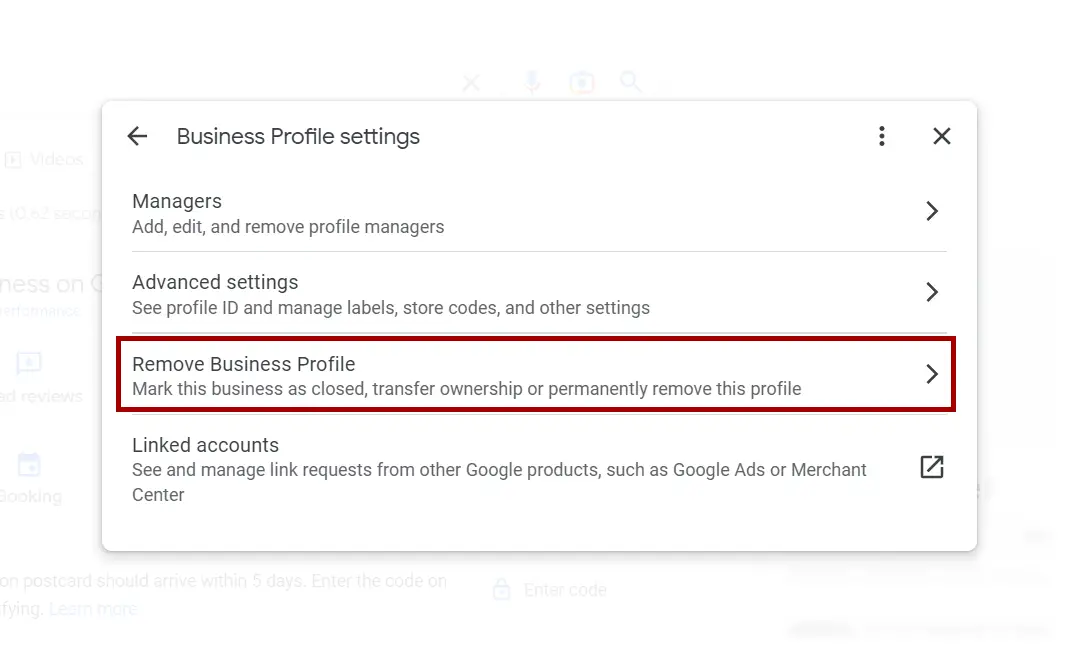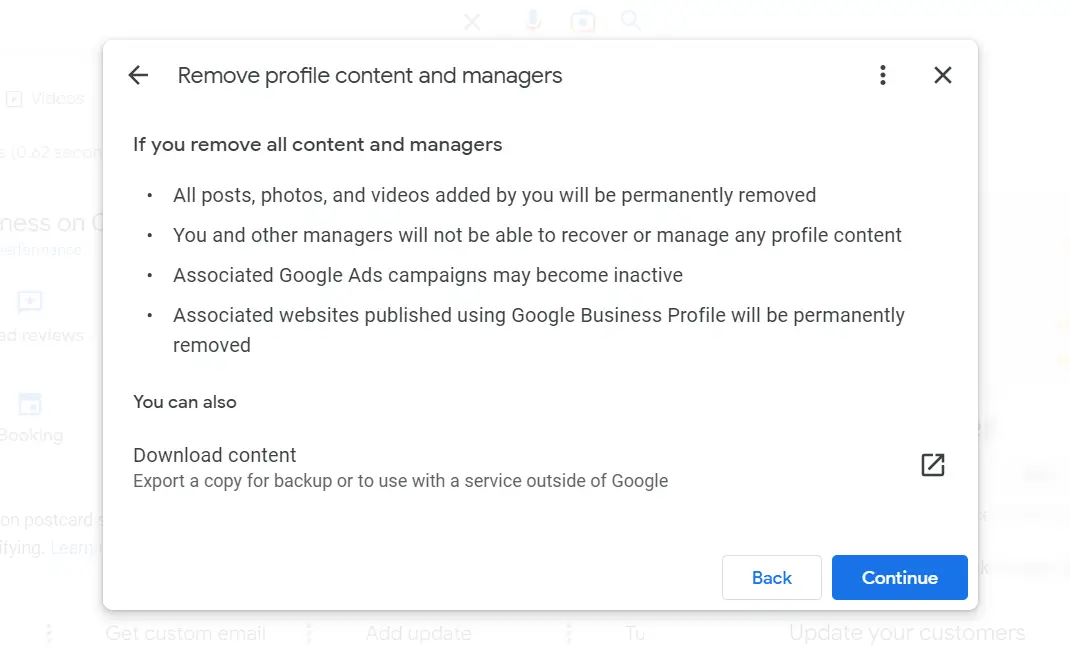 Note: Only primary owners and managers can remove a Google Business page. To manage the listing again, the Profile must be recreated and reverified. Also, if you delete the Google Business account content and managers during the removal process, then the following things will happen:
All posts, photos, and videos will be permanently removed.
You will not be able to recover or manage any profile content.
Associated Google Ads campaigns may become inactive.
Associated websites published using Google Business Profile will be permanently removed.
Fortunately, Google gives you the option to download all existing content from the Google My Business account so you can export a copy for backup or to use with other services. This option is available on the final removal screen before clicking the Continue button to delete the Google Business page.
Removing Other Types of Content From Google Business Listings
Now, that you know how to remove a Google Business listing and all of the account information, you may also want to find out how to delete specific types of content on the Profile. See these related guides for additional tips on managing your GMB listing:
Additionally, if keep or create a new Google My Business page, then you can use the tips on this other page for adding keywords to Google Business to help increase the visibility of your business on Google Search and Google Maps for local customers by using local search engine optimization (SEO) techniques.
Remove Google Business Listing Summary
I hope you enjoyed this guide on how to remove Google Business listing.
As you discovered, the process for how to delete a Google Business page includes only a few steps. After navigating to the Google Business Profile settings, you can follow the prompts to delete the profile content and managers. Once you remove the Google My Business account, the listing is no longer displayed on Google Search and Google Maps.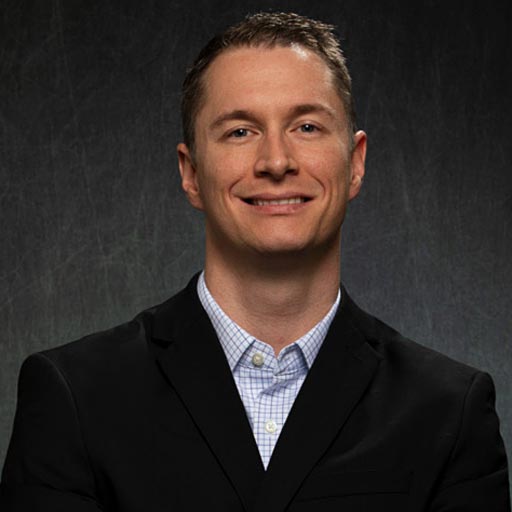 Stephen Hockman is an entrepreneur and founder of SEO Chatter. He specializes in search engine optimization and digital marketing and has been fascinated with SEO since 2005. His goal is to share the best tips and news about search engine marketing to help you get more website traffic.