This guide explains how to hide an address on Google My Business.
This step-by-step tutorial below will show you how to hide a business address on Google so it doesn't appear in the search engine for your Profile listing. This is especially useful if you provide products and services for a specific service area without a physical storefront or if you don't want Google to display your home address online.
Note: Google My Business (or GMB) is now called Google Business. And GMB listings are known as Business Profiles. However, some people still refer to the old names. Therefore, all forms of the names will be used throughout this guide teaching you how to hide your address in a Google Business Profile.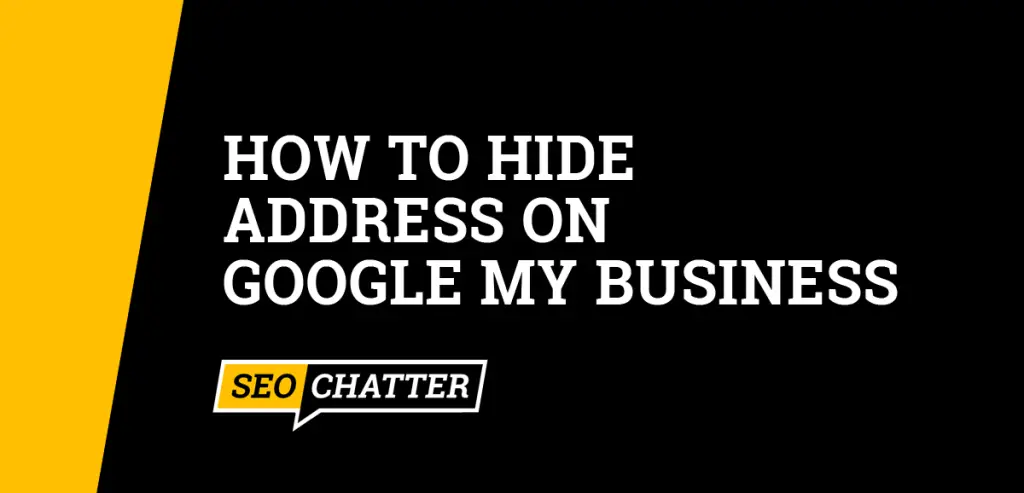 How to Hide Address On Google My Business
1. Sign in to your Google My Business Account.
The first step for how to hide address on Google My Business is to sign into the Google account that's associated with the Business Profile. Go here to log in to that account: google.com/business.
2. Click the Manage Now button.
If you're already logged into Google My Business, then you can click on the Manage Now button that appears at the top of the page. Otherwise, visiting the link in the previous step will automatically take you to Google Search, which displays icons to edit your Business Profile listing.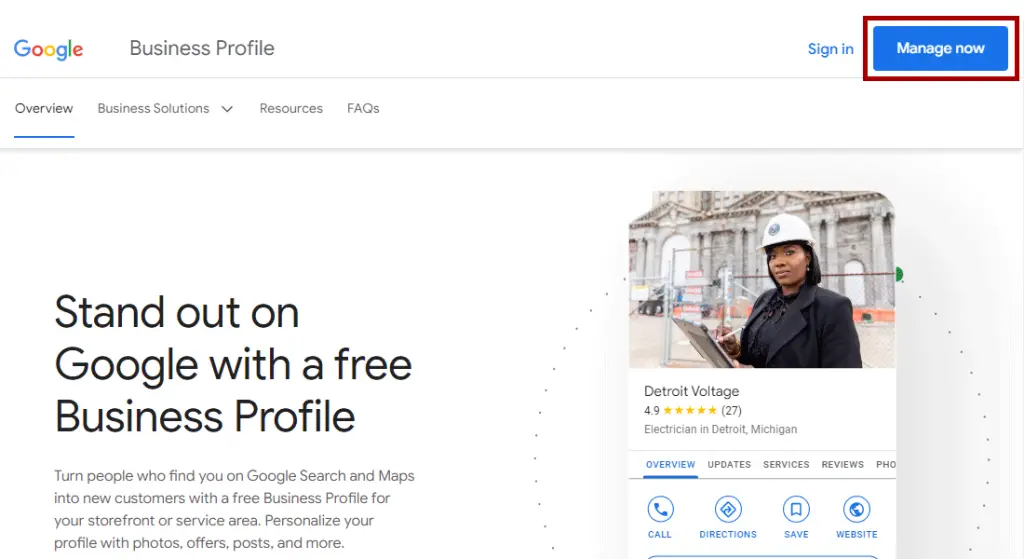 3. Click Edit Profile
To hide your address on a Google Business Profile, you'll need to click on the Edit Profile button to change the correct settings.

4. Select the Location tab.
The next step is to select the Location tab to bring up the business address information and toggle switch for turning off your business address on Google.
5. Click on the pencil icon next to Business Location.
Under the Business Location section, click on the pencil icon to edit the location details.
6. Toggle off Show Business Address to Customers.
On the location details screen, toggle off the switch for "Show business address to customers". Turning it off will hide the business address on the Google My Business listing in the search engine.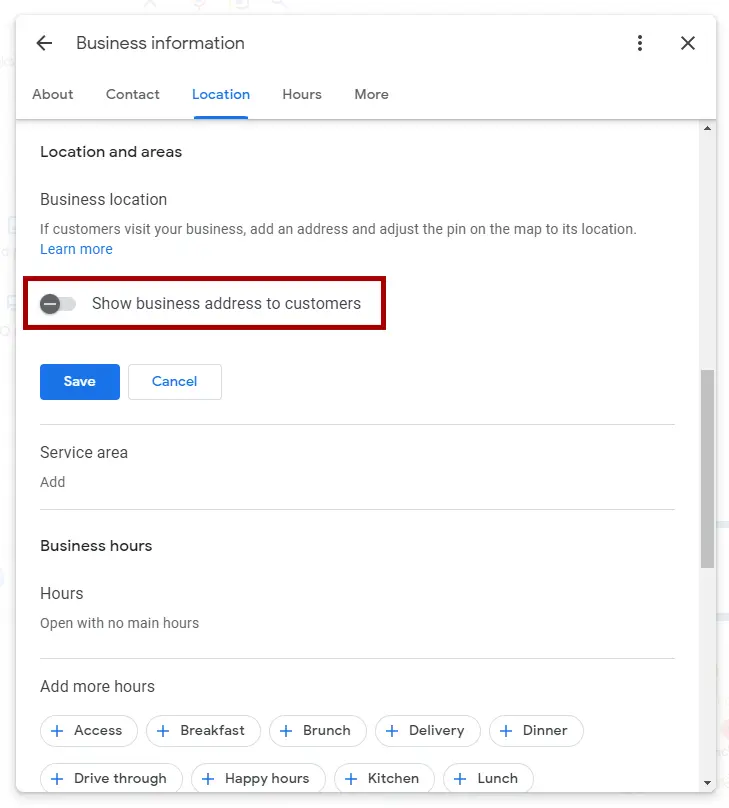 7. Click the Save button.
To complete the process for hiding the business address, simply click on the Save button for the changes to take effect.
Now, keep in mind that updating your address like this on your Google Business Profile may trigger the re-verification process. If Google prompts you to add a new business address the next time you log into your Business Profile account, you may be required to re-verify your address by having a postcard sent to the business location.
For more details on verification, see this related guide on how long does Google My Business verification take. It explains each type of Google verification and the length of time it takes for the approval process. Also, if you never need help from Google on setting up your listing, then check out this other page with a list of all available options for how to contact Google Business.
Now, if you want to improve your Google Business listing for local search engine optimization (SEO) so it can gain more visibility in Google, then check out these related guides:
Add Service Areas After Hiding Your Business Address
After you've hidden your business address on Google, it's a good idea to add service areas to your Google My Business Profile under the Location tab. This lets customers know the geographic area where your business can provide products and services.
Including service areas also helps expand your digital presence for local keyword searches on Google and allows you to run Google Ads for local services.
A few tips to keep in mind when updating your business listing with service areas include:
You can have up to 20 service areas.
The boundaries of your overall service area should not extend farther than 2 hours of driving time from where your business location is based.
If you change your business type to a hybrid business, then unhide your address and also enter the service areas.
Hiding Your Address On Google Business Summary
I hope you enjoyed this guide on how to hide address on Google My Business.
As you discovered, the process for how to hide a business address on Google so it doesn't appear in the search engine for your Profile listing is simple to do. After logging into your Google Business account, you can quickly and easily hide the address using a toggle switch in the Location tab of the Google Business Profile settings.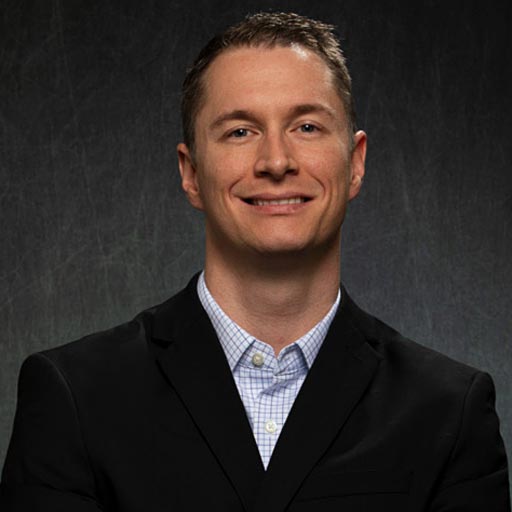 Stephen Hockman is an entrepreneur and founder of SEO Chatter. He specializes in search engine optimization and digital marketing and has been fascinated with SEO since 2005. His goal is to share the best tips and news about search engine marketing to help you get more website traffic.