This guides explains the Google Guarantee.
Below, you'll find out what is the Google Guarantee for local services, how it works, which businesses are eligible for the program, the total Google Guarantee cost you can expect to pay each month for the badge, and estimated reimbursement amounts for customers who purchase local services through Google Guaranteed businesses.
Consider this your ultimate guide for how get Google Guaranteed and why it's worth it for businesses that provides services to local customers.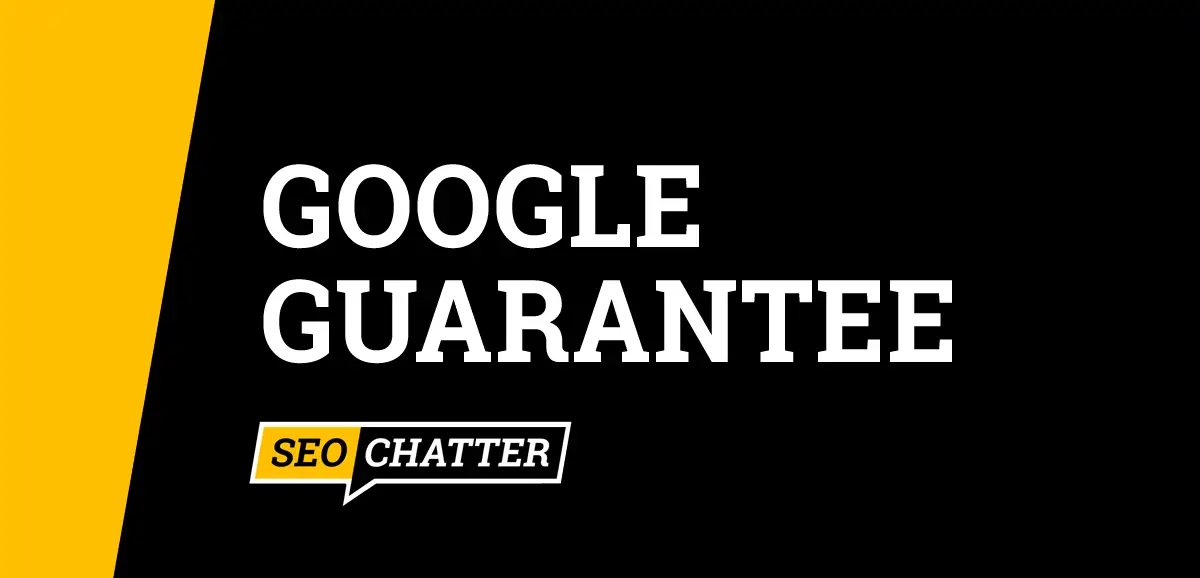 What Is the Google Guarantee?
Google Guarantee is a local services program available for businesses that pass Google screening and verification. A business backed by the Google Guarantee ensures customer satisfaction for services booked through Local Services Ads with a money-back guarantee.
How Does the Google Guarantee Work?
The Google Guarantee works by reimbursing customers who are not satisfied with the work of a business and are paid up to the invoice amount for initial services with a lifetime limit. Google Guaranteed reimbursements are at the absolute and sole discretion of Google.
The process for claiming a Google Guarantee consists of two steps:
Contact the Service Provider: It's important for customers to work through any concerns they have with the local service quality with the verified business. Many issues can be resolved before filing a Google Guaranteed claim.
Submit a Request for Reimbursement: For unresolved concerns, customers must submit a reimbursement request through this contact form. Requests must be submitted within 30 days of the initial service completion date. The Google Local Service Ads team will investigate the situation by contacting both parties involved while also verifying that the customers used Local Services Ads to contact the business by reviewing call logs and direct messages within the app to identify the interaction with the provider.
Who Is Eligible for Google Guaranteed?
All businesses are eligible for Google Guarantee and must pass a Google screening and verification process through Local Services Ads or its partners. Eligibility requirements vary by business category and location and may include background checks, business registration forms, insurance verification, and license checks.
To get started with a Google Guarantee application, you must first have a Google My Business Profile. See this related guide on How to Create Google My Business Account.
Google Guaranteed Background Checks
To get Google Guaranteed, Local Services Ads may require background checks for the following entities:
The company.
The business owner.
The field worker roster, which consists of all employees, contractors, subcontractors, and workers who provide business services in customers' homes, workplaces, or any other properties.
Background checks for the company include civil litigation history while business owners and their field worker rosters involve identity and criminal history checks. Credit checks are not included in the screening and businesses are not charged for Google Guaranteed background checks.
Google Guarantee Cost
Google Guarantee costs $50 per month for an annual cost of $600 as a base fee for verified business owners. There is also a fee for every sales lead that comes through Local Services Ads.
Unlike standard pay-per-click (PPC) ads in Google Ads (formerly Adwords), where you pay money for each ad click, Google Guaranteed businesses are only charged an additional fee when a local customer calls or connects with your company to book services.
As for the cost-per-lead (CPL), this fee is based on a variety of factors such as the business's location, industry, services, and type of lead. However, the average cost is around $25 with some businesses paying more or less per lead.
Note: A business in the Google Guarantee program can dispute the additional lead costs that are not legitimate. For example, if a potential customer is out of our service area or neglects to leave proper contact information for a follow-up, you can have those types of lead costs reimbursed. Also, you can set a monthly budget for qualified Google Guaranteed business leads through Local Service Ads. Choose a budget based on the number of new leads you want every week, and pause your ads when you're booked up or away.
Google Guarantee Ads
Google Guarantee ads are part of Local Services Ads and appear on Google when customers search for local services. Budget and ad targeting for Google Guarantee ads is done separately from standard Google Ads.
While Local Services Ads and Google Ads share some similarities, businesses the become Google Guaranteed will manage each ad type separately. Local Services Ads are managed through a dedicated app to let you track leads and pause ads independently from Google Ads. However, you can log in to both services using the same Google account and view charges and billing information for both products together.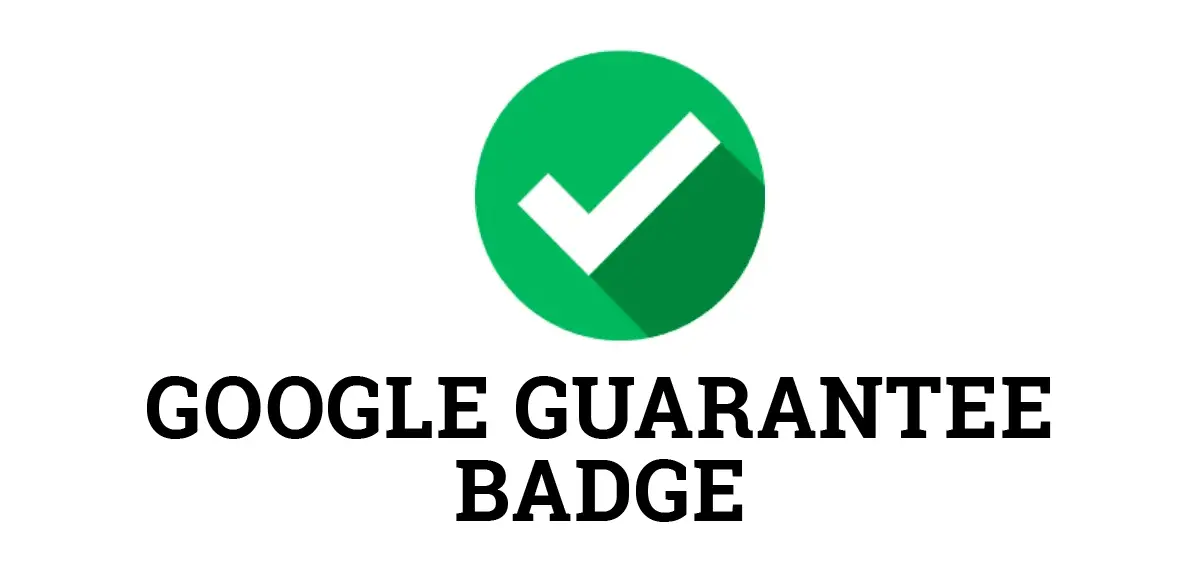 Google Guarantee Badge
The Google Guaranteed badge is given to businesses that pass Google's screening and verification process and displays the Google Screened icon next to their Local Service listings.
As you can see in the image below, the Google Guaranteed badge consists of a green check mark on the listing to show customers that a local business has passed all background and license checks and has verified proof of insurance.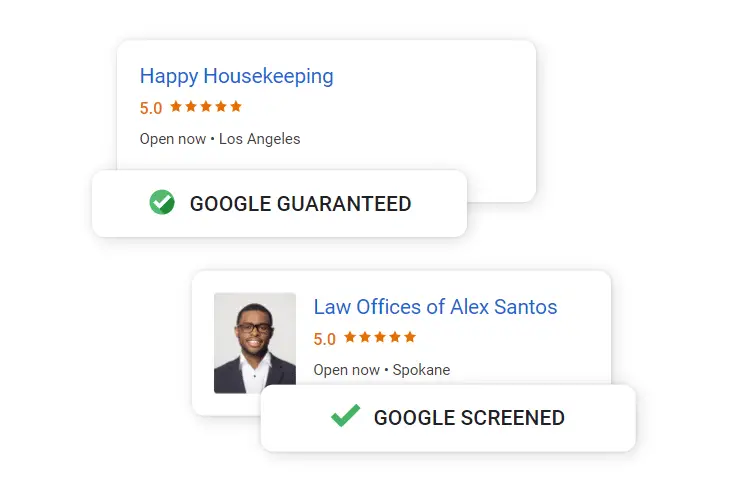 Note: You may also want to check out this related guide on how to advertise your business on Google. It shows you additional ways to market your business on Google's search engine using both paid and organic search campaigns.
Google Guaranteed Business Reimbursements
If a business is backed by the Google Guarantee program, Google may, in its absolute and sole discretion, reimburse qualified customers up to the amount paid for the initial service, subject to a lifetime limit for each country as listed below:
United States: $2,000
Canada: CAD $2,000
United Kingdom: GBP £1,500
Ireland: EUR €1,500
Spain: EUR €1,500
France: EUR €1,500
Italy: EUR €1,500
Germany: EUR €1,500
Austria: EUR €1,500
Belgium: EUR €1,500
Switzerland: CHF ₣2,000
Is Google Guaranteed Worth It?
The Google Guarantee is worth it because the Google Guarantee badge strenghtens your business's reputation online and gives local customers peace of mind that your company has been vetted and approved by Google.
Some of the benefits of the Google Guarantee program include:
Your business gets displayed as a part of Local Service Ads at the top of Google's search engine results.
Added trust among local customers.
Customers are more guaranteed to get quality services.
Businesses get more qualified leads.
Google encourages satisifed customers to leave verified reviews for others to read.
Low monthly cost for the Google Guaranteed badge.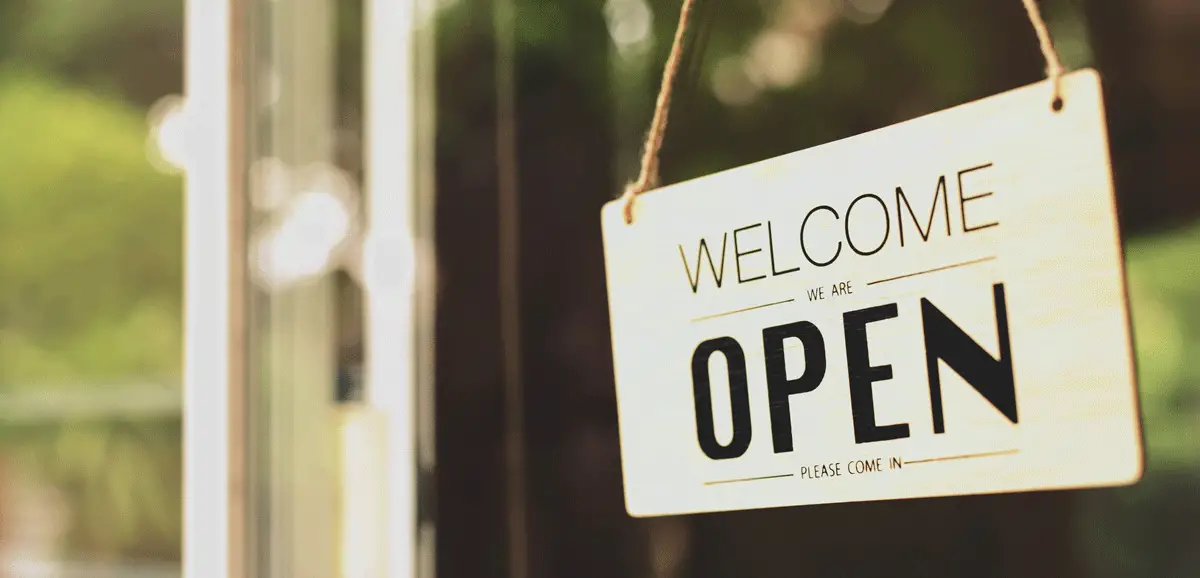 Google Guarantee for Local Services Summary
I hope you enjoyed this guide on the Google Guarantee.
As you discovered, the Google Guarantee program is available for businesses that provide local services and pass the Google screening and verification process. A business that has the the Google Guarantee badge next to its listing ensures customer satisfaction for services booked through Local Services Ads, which also works to improve the quality of leads for the Google Guaranteed business.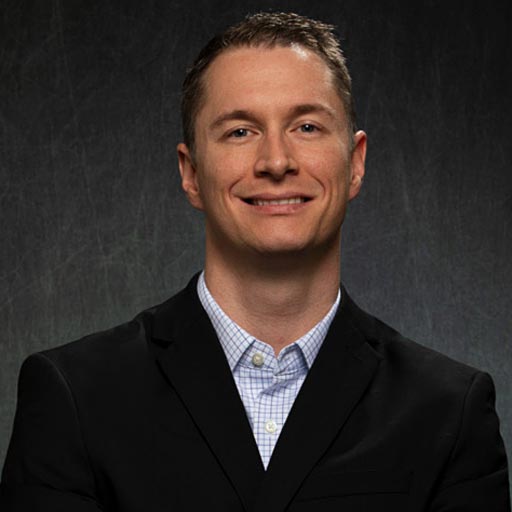 Stephen Hockman is an entrepreneur and founder of SEO Chatter. He specializes in search engine optimization and digital marketing and has been fascinated with SEO since 2005. His goal is to share the best tips and news about search engine marketing to help you get more website traffic.