This guide includes a list of the best email marketing books you can read.
Below, you'll find the top email copywriting books and email marketing strategy guides that you can buy on Amazon or check out from your local library (if available). By reading any one of these books on email marketing, you'll expand your knowledge on how to create better email campaigns that generate higher open rates, click-through rates, and sales for your business.
Note: I also have a review page for the best books on search engine optimization if you're looking for good guides about website SEO.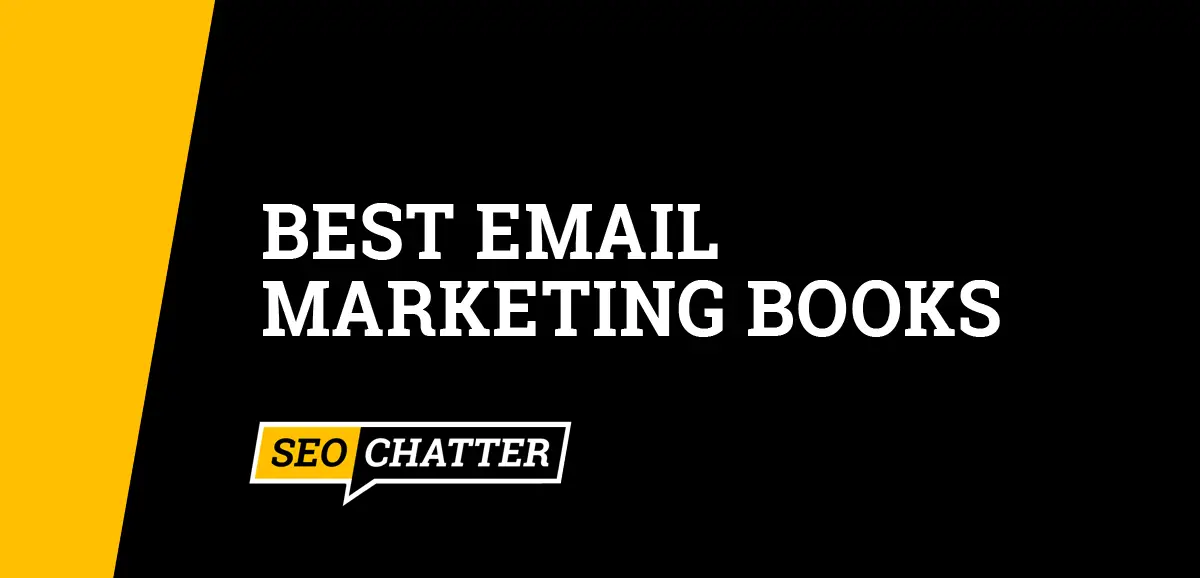 Best Email Marketing Books List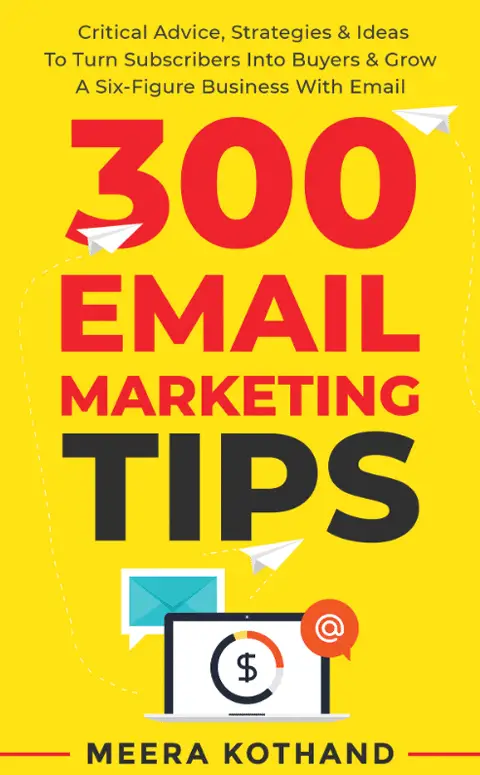 By Meera Kothand
300 Email Marketing Tips by Meera Kothand is one of the best email marketing books ever written for anyone who wants to write better email copy that drives sales.
Whether you're a complete email marketing beginner or you've been struggling to get new subscribers or conversions from a seasoned email list, you'll learn everything you need to spark new life into your emails within 134 short pages of actional tips and tricks.
Some of the top takeaways about email marketing and copywriting include:
How you can get your subscribers hooked from the first email.
Ways to create a unique voice for your brand.
Crafting a powerful welcome sequence.
Why you may have many subscribers who actively engage with your emails but very few who convert.
Methods to get more clicks on your email links.
A wealth of email monetization tips.
Ways to create systems to make the email process easier to manage and automate.
Overall, 300 Email Marketing Tips contains so many valuable email marketing insights that it belongs on every serious email marketer's bookshelf. Everything is explained in a straightforward way that is easy to implement to speed up your success. And, it's currently available in Kindle and paperback formats.
Check Amazon Reviews & Price
---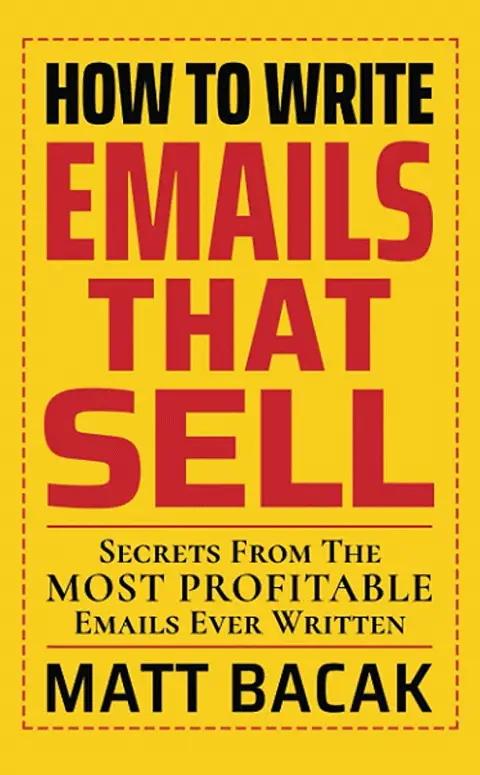 By Mike Bacak
I first discovered Mike Bacak on an email marketing podcast several years ago, which spurred me to look him up online. He is the founder of the EPC Institute which is an email marketing and copywriting training organization.
Matt Bacak has received multiple noteworthy recognitions in the digital marketing industry and has worked with several big brands on their email marketing campaigns. He clearly knows this stuff at an advanced level.
What makes How to Write Emails That Sell one of the top email copywriting books you can read is the fact that Matt gives you time-tested secrets that are followed up with real-world examples. There is no email theory or fluff in this book; just honest and actionable advice for writing better emails that convert.
Now, don't let the short length of 72 pages fool you. Yes, it's ultra thin and quick to read; however, this guide contains amazing advice for writing effective email copy gathered from nearly three decades of Matt writing emails.
he book contains 7 chapters and the main points discussed in each one include:
Some of the biggest secrets in email marketing other books don't reveal.
5 email types used by the best email marketing copywriters.
Ways to achieve mind-blowing results from your email campaigns.
How to achieve success using unconventional email writing methods.
The right and wrong way to sell your discount and promotional offers to your subscribers.
How to properly structure the benefits of your products and services in your email marketing copies.
The most effective way to write an email that creates a genuine sense of urgency amongst your subscribers.
If you're struggling with low open rates, clicks, or conversions with your emails, then you should pick up a copy of this cheap and quick-to-read book on Amazon.
How to Write Emails That Sells teaches simple, proven tips, on how to write emails that catch and hook the attention of your target audience. Your readers are emotional human beings just like you, and you'll discover how to create emotional bonds that help you sell more of your products and services through cleverly written emails.
Check Amazon Reviews & Price
---
By Bobby Klinck
Email Marketing That Doesn't Suck by Bobby Klinck truly lives up to its name. The book is available in both paperback and Kindle formats.
The exciting thing about this book on email marketing is that Bobby isn't your typical marketing expert, but he still wrote one of the best books on email copywriting for beginners and seasoned marketers to help us all get better results for our businesses.
Bobby's book is among Kindle's top #10 in Global Marketing books and the top #50 in the Direct marketing books category. So it's clearly a popular book that well worth the read.
In Email Marketing That Doesn't Suck, Bobby shares 268 pages of content gathered from his experience using emails to sell one of the most boring products ever—legal templates—that his subscribers love to open, read, and purchase from.
In digital marketing, everyone talks about the importance of not sounding too salesy, but very few people put this into practice in their emails. So Bobby teaches the average business owner and marketer how to sell and create meaningful connections with their subscribers beyond just trying to take their money.
One of the best chapters in this book on email marketing is about the CATCH system, which teaches you a framework for how to write emails that deliver a great first impression for your subscribers. Learning the CATCH system alone makes the book worth every penney.
I also liked how the author explained ways to set up an effective nurturing sequence, welcome sequence, and sales sequence to make the most impact on your subscribers. This is an area a lot of beginners in email marketing struggle, and Bobby sets you up for success with simple steps to follow for each sequence type.
Now, a quick word warning before you purchase this book: If you're a bit sensitive to hard truths and convicting language, this email marketing book may not be the best guide for you to read because the author tends to be up-front and blunt. However, if you can be open minded to what he is saying, then you'll walk away with advanced knowledge on how to have more fun writing emails that your subscribers love to open, read, and buy from.
Check Amazon Reviews & Price
---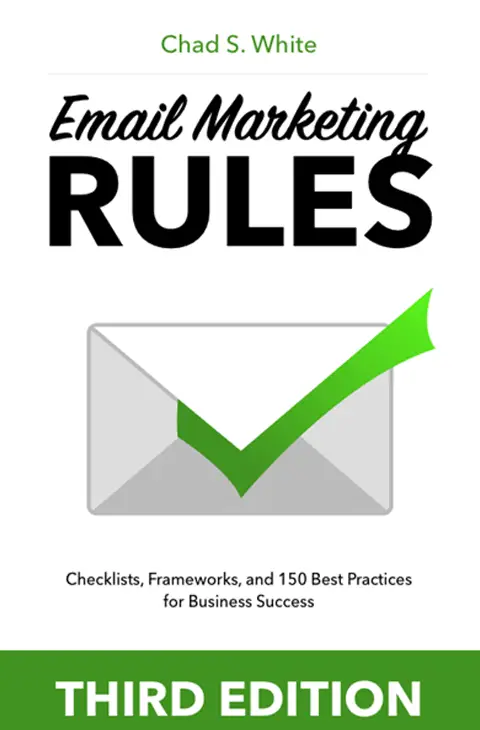 By Chad S. White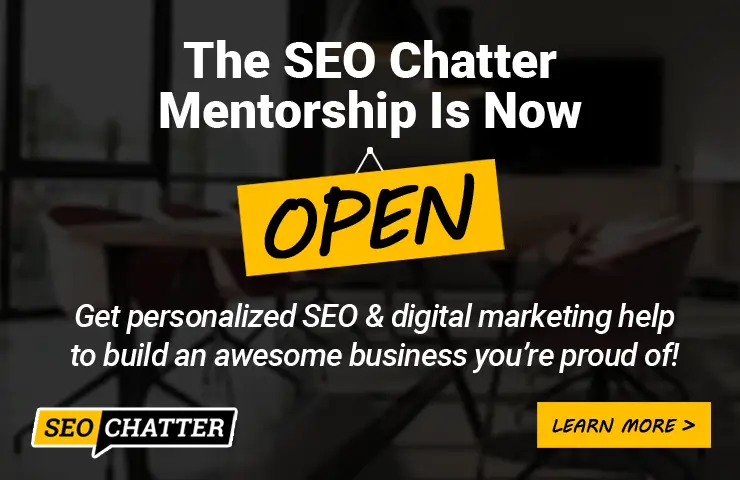 Email Marketing Rules by Chad S. White is a comprehensive guide to the do's and don'ts of email writing. It contains everything you need to get started on your journey into using email marketing to improve your business.
Chad released the first edition of Email Marketing Rules in 2013 called Email Marketing Rules: How to Wear a White Hat, Shoot Straight, and Win Hearts. By 2017, the third edition was released which I'm reviewing here. This version includes checklists, frameworks, and 150 best practices for business success.
The author has been in the email marketing field for over two decades, and in that time, he has led the email marketing team at Oracle, Salesforce, Responsys, and ExactTarget. From his experience at these top organizations, he shared his expertise in this 488-page book, with some of the main points include:
Tips on how to send emails that won't get restricted by network service providers due to non-compliance.
Identifying the medium where your subscribers come from for optimization purposes.
How to cater to your inactive subscribers while paying attention to loyal groups.
How to use automated email features for better marketing and lots more.
Ways to manage your inactive subscribers to get them to reengage or filtered off your email list.
It's not a short read by any means but is jam-packed with tons of great tips and techniques on the entire process of conducting effective email marketing campaigns. You can pick between a Kindle and paperback format.
Check Amazon Reviews & Price
---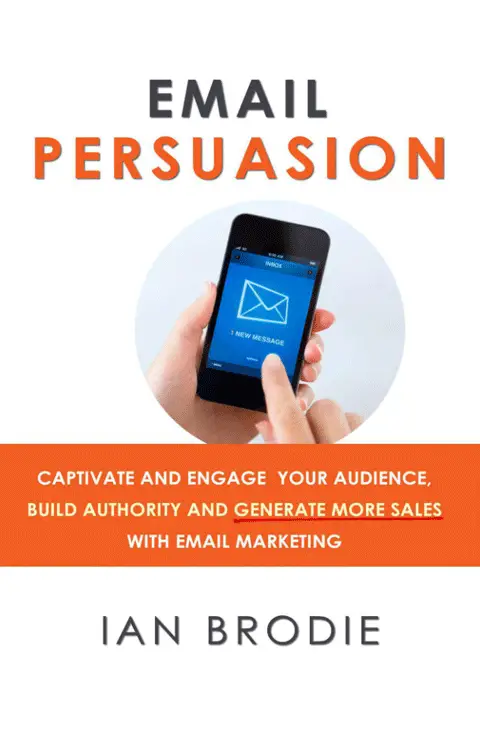 By Ian Brodie
Email persuasion was originally published in 2013 but the methods taught in this guide are still highly relevant to today's online marketing landscape.
Ian Brodie's aim for writing this book was to teach professionals from various industries the secrets to using email content to persuade and land clients. His approach and teaching center more on making oneself a thought leader to create better relationships and trust that convert to sales.
Email Persuasion is one of the best books for email marketing that can be purchased for around $5 or less as a used copy on Amazon. It has 160 pages with 11 chapters and is available on Kindle or as a paperback book.
Each chapter shares practical knowledge for professionals who want to attract as many subscribers as possible from their target audience. The strategies involve creating a stronger and more responsive list by repelling leads who are never likely to buy or use your products.
Some of the best content in the book includes:
The foundations of writing emails that sell.
Listing building tips.
Methods to boost email open rates.
How to use autopilot marketing.
List segmentation tactics.
Ways to be more persuasive without sounding salesy.
A simple guide to measuring the effectiveness of your emails.
Overall, the book's tone is light, easy to read, and perfect for beginners who are looking to improve their email marketing skills.
Check Amazon Reviews & Price
---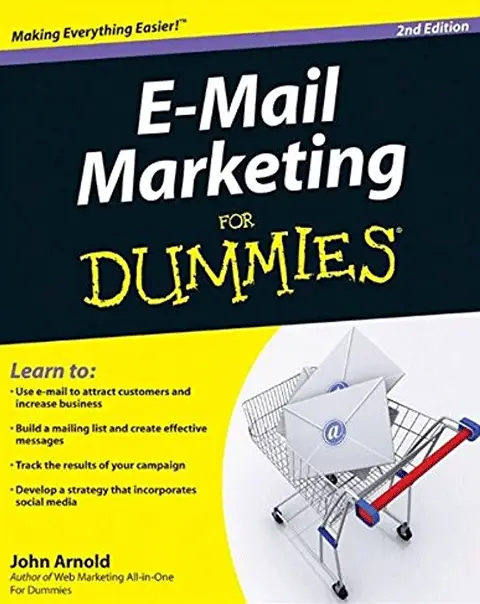 By John Arnold
Email Marketing For Dummies by John Arnold is a classic email marketing book for beginners.
The For Dummies series of books are a set of instructional reference books that are intended to present non-intimidating guides for readers new to the various topics. This one teaches the A-Z of email marketing. 
Now, there's nothing revolutionary about email marketing in this book, but many people enjoy the For Dummies format and simple style of writing. Especially, when you're trying to get a good foundational understanding of a topic before you dive into deeper, more tactical books, like the other publications reviewed on this list.
Email Marketing For Dummies is available as a paperback and Kindle book that can be purchased on Amazon. However, you may also want to visit your local library to see if you can check it out for free. Many libraries carry the For Dummies books on a variety of subjects so it's worth a quick trip to save some money.
Email Marketing For Dummies covers the basics of email marketing across 384 pages. You'll learn how to get started with email marketing, the steps required to map out an email marketing strategy, the different types of emails you can send, tracking methods, and more.
Check Amazon Reviews & Price
---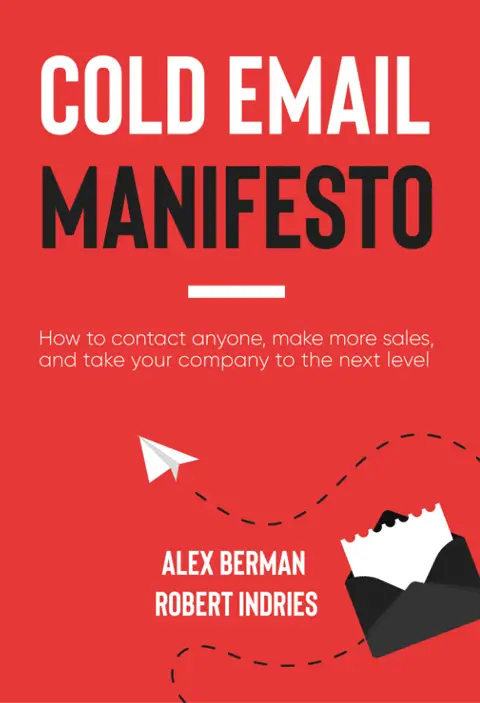 By Alex Berman and Robert Indries
If you're looking for a popular book on email marketing that'll give you quick and outstanding results using cold emails, then you should read Cold Email Manifesto by Alex Berman and Robert Indries.
Cold Email Manifesto was first published in May 2022, making it one of the more recent books on this top 10 list of email copywriting books and marketing guides. It is available in Kindle, paperback, hardcover, and audiobook versions.
Given that it is a recent release, the book gives a practical account of many of the current email marketing trends that yield results with cold email marketing. Plus, the content inside the book is based on insights the authors have used to teach over 100,000 people across the globe; proving its worth.
Cold emailing involves sending out emails to prospects that are not on your subscriber list. Naturally, this shouldn't produce good results because your brand may be seen as spam or an interruption, but Cold Email Manifesto teaches you how to use this to strategy get some of the best clients for your business.
Chapter 6 was my favorite part of the book because it gives you a complete framework for how to create the perfect cold email pitch that generates results, from the subject line to the opening sentences and the call-to-action.
In 212 pages, you'll learn how to create better email content that will generate a response; turning a cold lead into a warm prospect. The book also includes many real-life case study examples and templates you and your team can tweak for your cold email campaigns.
Check Amazon Reviews & Price
---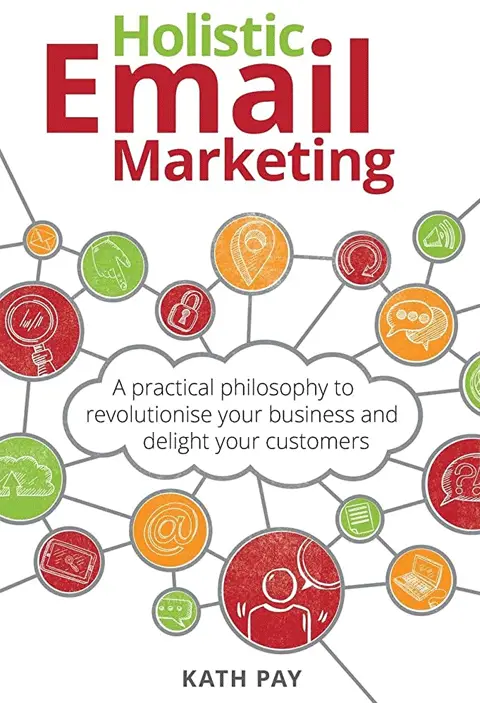 By Kathy Pay
Another top book for email marketing is Holistic Email Marketing by Kathy Pay, available in both paperback and Kindle versions.
Kathy believes that email marketing content has lost its true marketing touch and set out to put the "marketing" back into email marketing.
She covers some key areas that email marketer needs to refocus on, such as:
Creating goals and strategies for email marketing campaigns.
Focusing on more ways to track metrics beyond the basics like open rates and clicks.
Personalizing email content for subscribers.
Retaining (not just growing) your email subscribers.
Integrating lifecycle marketing in your email marketing campaigns.
If you're looking for one of the best books on email marketing that's not based on shortcuts (e.g., the #1 and #2 books reviewed on this list), then this may not be the right book for you to read. The author's goal is to teach you how to think more strategically with a long-term game plan with email marketing rather than getting a few quick wins.
Check Amazon Reviews & Price
---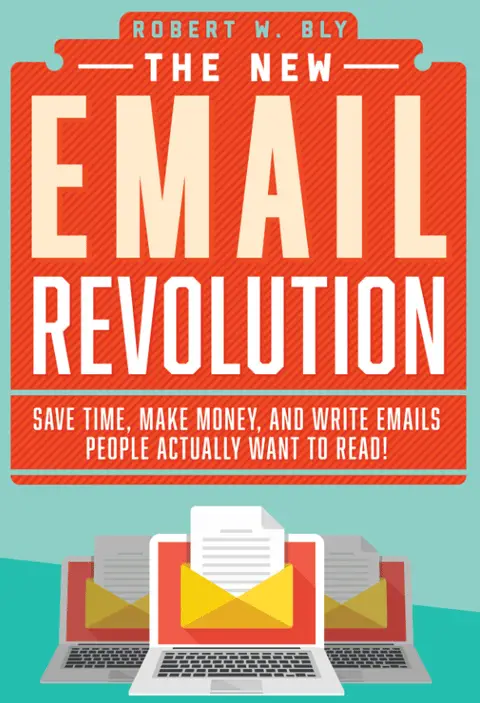 By Robert W. Bly
Even though the New Email Revolution was released in 2018, it's still one of the best email marketing books you can still read today.
Robert W. Bly shares some exciting ways to be more efficient in email marketing in this 368-page book with 16 chapters. Some of the highlights I enjoyed most include:
When not to email people.
How to email unfamiliar clients or contacts so your emails don't get ignored.
Ways to optimize every part of an email, like the text, images, and links.
How to structure personal emails versus business emails.
How to use content marketing to increase your number of email subscribers.
The 3 kinds of "From" lines and when to use each one in an email.
Tips on naming your email newsletter.
Ways to generate fresh ideas for the newsletter.
Integrating email into the overall marketing strategy so it helps you meet your business goals.
Additionally, one way this book stands out from the others reviewed on this page is the practical illustrations and copies of the authors' own emails for a more in-depth understanding of how to become a better email marketer.
Check Amazon Reviews & Price
---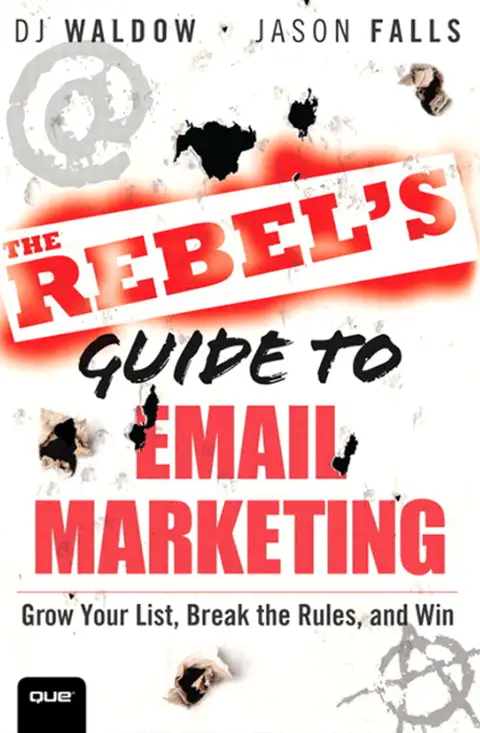 By DJ Waldow
My final book recommendation is The Rebel's Guide to Email Marketing by DJ Waldow which is available in paperback and Kindle formats. 
Although it's an older book published in 2012, there are some great email marketing tips and tactics you can use to improve your response rates. Plus, you can often find a used copy of it for less than $5 on Amazon. So even getting just one tip from the book makes it well worth the low investment.
Inside, you'll learn:
The anatomy of what makes a great email.
When and how to break the standard rules of email marketing for faster success.
Unique ways to grow your email list.
How to make a good first impression with your subscribers.
How email and social media can work together to generate better results. (Not many other books talk about this powerful combination for email marketing.)
Examples and case studies of the methods put into action.
By the end of this book, you'll know what you should and shouldn't do in email marketing, and get a list of easy frameworks to follow; making it a good email marketing book to read and buy.
Check Amazon Reviews & Price
---
Email Marketing Books Summary
I hope you enjoyed this list of the best email marketing books.
As someone who uses relies on email to help market the SEO Chatter brand and to sell relevant products and servers to my audience, these truly are the top email copywriting books you can read on the subject. Each one of these recommended titles has been extremely helpful in my email marketing journey and can also give you the expert knowledge you need to improve your email copywriting skills and develop more effective email marketing campaigns that generate results.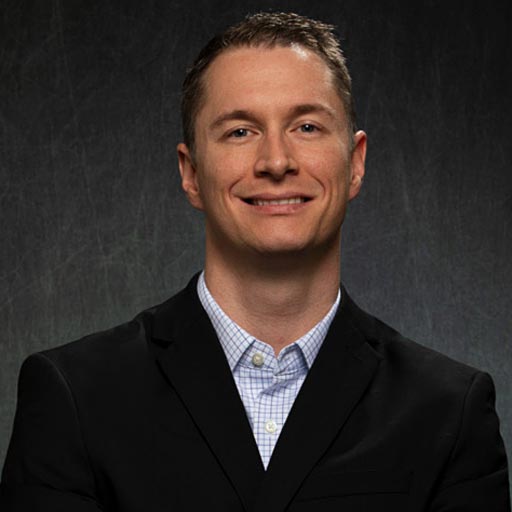 Stephen Hockman is an entrepreneur and founder of SEO Chatter. He specializes in search engine optimization and digital marketing and has been fascinated with SEO since 2005. His goal is to share the best tips and news about search engine marketing to help you get more website traffic.