In this guide, you will find out what is SEO copywriting and what an SEO copywriter does to optimize website content for higher rankings and conversions. It also includes important SEO copywriting tips such as copywriter formulas and popular tools for the task.
The purpose here is to help you understand the full meaning of SEO copywriting, how SEO copywriters work, and gain insights into the top strategies you can use to improve your own copywriting for SEO content to rank higher on Google Search. All details were fact-checked by the Editorial Staff.
What Is SEO Copywriting?
SEO copywriting is the practice of writing keyword-optimized content that appeals to human readers and search engine algorithms. SEO Copywriting helps increase a website's rankings in the search engines and satisfies the reader's interest to drive more traffic, links, and conversions.
Why Is SEO Copywriting Important?
SEO copywriting is important because it makes your website more trustworthy and professional, generates more organic traffic, and converts new leads into customers.
The benefits of SEO copywriting include:
Increasing organic rankings in Google, Yahoo, and Bing.
Attracting more qualified traffic at minimal costs.
Creating more trust in your audience by providing the content visitors are searching for online.
Convincing more readers to take a specific action.
Converting more visitors into active buyers.
What Is an SEO Copywriter?
An SEO copywriter uses search engine optimization and persuasive writing strategies to write copy that helps boost a website's search engine rankings and convert traffic into leads and sales. SEO copywriters are experts in keyword optimization and copywriting techniques to increase a website's visibility in the SERPs.
What Does an SEO Copywriter Do?
An SEO copywriter does two things:
Writes and optimizes new web page content.
Updates existing pages with new copy and SEO strategies.
Both of these tasks require on-page SEO knowledge and persuasive copywriting skills.
SEO copywriters work on the following types of web pages:
Homepage
About page
Blog posts and article pages
Sales pages
Product pages
Pricing pages
Comparison pages
Support and FAQ pages
Lead generation pages
Video and podcast pages
Learn more about what is SEO strategy.
How Much Does SEO Copywriting Pay?
SEO copywriting fees range from $50 to $25,000 per page depending on the scope of the work and the experience level of the SEO copywriter. Average pay rates include $60-100 for beginners, $100-200 for intermediate, and $200-650 for expert level copywriting per 1,000 words of content.
See this related guide on how much does SEO cost here for more details on this topic.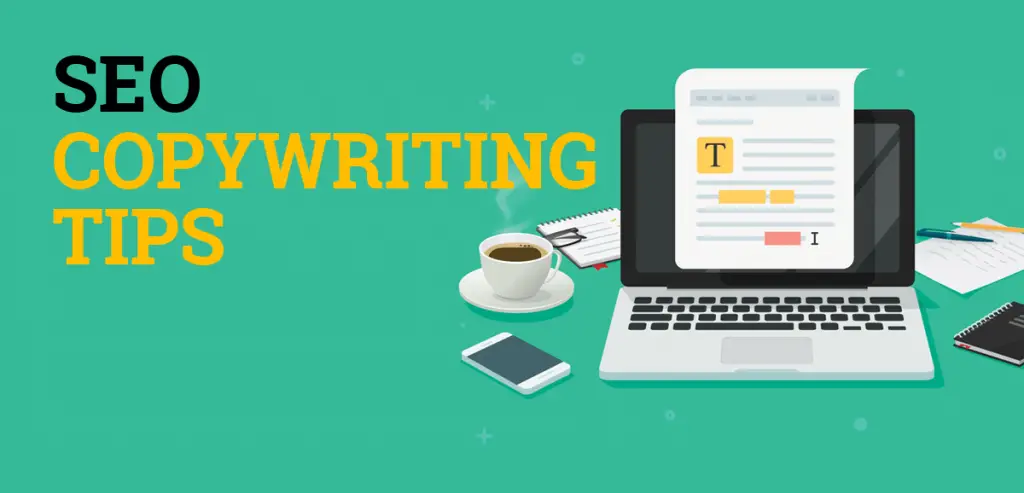 SEO Copywriting Tips
1. Choose the Right SEO Keywords
The first step in any SEO copywriting project is to pick the right keywords for the SEO content.
Matching your copy to the search intent is important for organic rankings in Google, Yahoo, and Bing.
As explained in my answer guide on what are SERPs, search queries fall into three categories: navigational, informational, and transactional.
Informational queries occur when a person wants to find out more about a topic and is not looking for a specific website, brand, or product to purchase.
Transactional queries occur when a person is thinking of buying a product or service and needs guidance in the purchasing process.
Navigational queries occur when a person is looking for a specific website, product, or service but doesn't know the direct URL for the company.
A good tool for this type of keyword research is KWFinder by Mangools (try it for free). It's one of the only SEO tools I recommend as an affiliate because it's cheap, yet powerful for keyword research.
With KWFinder, you can type in a seed keyword and get a list of other related terms people are actively searching for on Google around your topic. This takes the guesswork out of how to find good organic keywords to target in your copy.
The image below shows an example of the related keywords I discovered for this article using KWFinder. And by clustering them together on one page, I can improve the organic search in SEO for this content.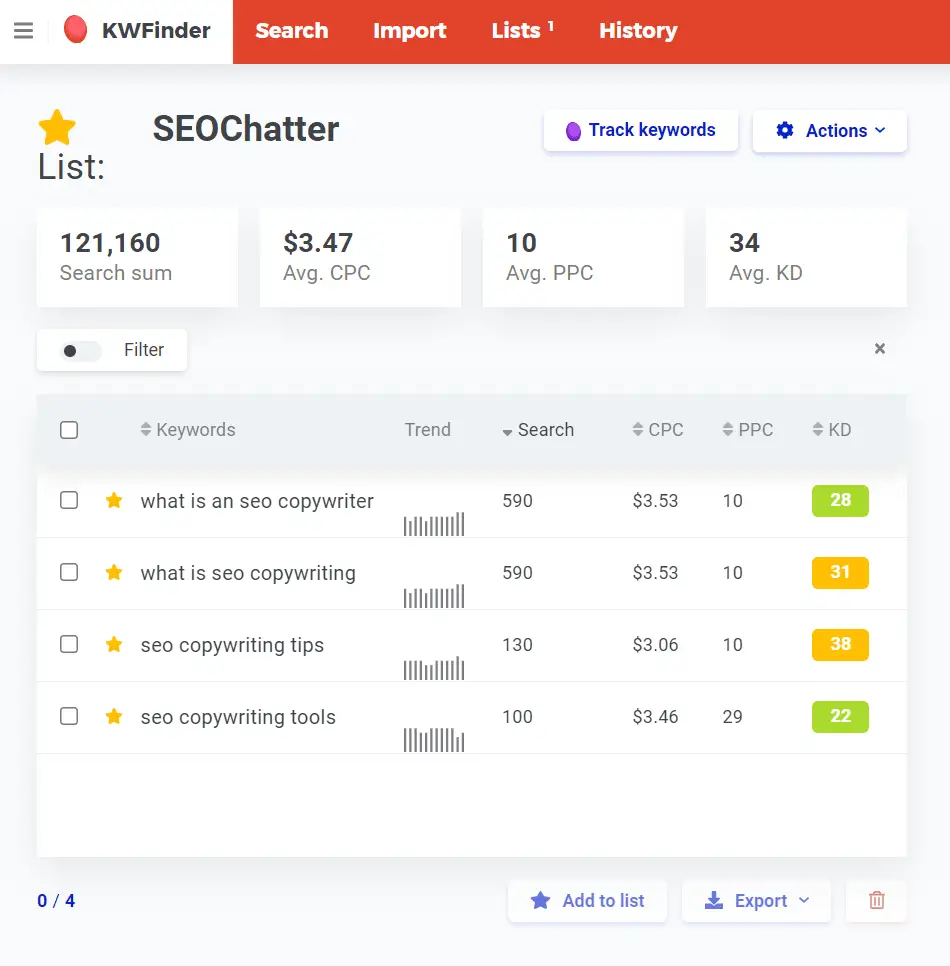 2. SEO Copywriting Tips for Headlines
You may have the best content in the world, but if the headline is not appealing, then your click-through rate will be low in the SERP (sear engine results page).
And pages with low click-through rates don't rank as high in Google for their key search terms.
So don't waste this valuable SEO copy space.
As an SEO copywriter, you want your headlines (also known as the meta title) to attract people's attention in the SERPs and entice them to click on your URL to read further.
A good headline with SEO copywriting techniques applied will attract more organic visitors to your website and improve the keyword rankings over time.
Here are some simple SEO copywriting tips you can use to improve your web page headlines:
Use numbers at the beginning of the headline.
Keep the headline between 5 to 9 words.
Test positive versus negative headlines (i.e. always and best vs never and worst).
Use parentheses to create a sub-headline within the headline.
Make it crystal clear by conveying a specific message or idea for the searcher.
3. Meta Description Tips
Meta descriptions are a brief snippet of text that appears below your listing in the SERPs that help search engines and users better understand the content of the page.
You can use SEO copywriting in this field to earn favor from Google and the searcher.
By writing persuasive meta descriptions that also include your target keywords, you can improve the chances that your content will rank for those terms and get click on by the user.
While the meta description is not a direct ranking signal for Google, a well-optimized description with copywriting applied will attract more attention and clicks. So it pays to combine your SEO and copywriting skills in this field.
For SEO writing purposes, the meta description should be no more than 160 characters and include at least two keywords.
4. Heading Optimization
The heading tags are a good place to optimize your SEO copywriting for specific keywords.
Head tags include:
The H1 tag should contain your main target keyword and as many secondary keywords as possible without repeating words. You can also copy the headline (or meta title) for the page into the H1 field.
The H2 tag is a good place to include your keywords at least once. Try to use one H2 tag for each keyword you're focused on.
The H3 tag is a good location to put secondary keywords to help boost topical authority for the page.
The H4 to H6 tags can be ignored for SEO copywriting because they don't hold as much weight for search engine optimization.
5. Content Copywriting for SEO
The content is the most important element of your SEO copywriting.
It's the very reason why people come to your website and is one of the top factors for how high Google's algorithm ranks your page in the search engine.
In 2011, Google released a core algorithm updated called the Panda Update. The purpose of this update was to lower the rankings of low-quality sites (also known as "thin sites") and content farms so that higher-quality content would rise to the top of the search results.
SEO copywriters were getting away with a lot of spam tactics back then and shallow content without much value was outranking in-depth content in the SERPs.
These days, a typical blog post or article page should be at least 1,000 words and demonstrate authority on the topic. Instead of just writing about generalities on the subject, it's best to write about the specifics and niche down on a particular problem that the visitor is struggling with.
When your content solves all of the problems for the reader, it signals to Google that it's a valuable piece of content that should be ranked high in the search engine.
The goal of SEO and copywriting should be to help your visitors get the answers they need; not manipulate the algorithm to rank poor content that doesn't satisfy the user.
6. Use Facts & Statistics
A good SEO copywriter will appeal to both the emotional and logical sides of the brain in their website content.
When you present facts and statistics, you help readers who are more emotional validate their decisions and convince logical minds that the information is true.
But this persuasive copywriting technique is not just for better writing, it also helps with SEO.
When you quote, cite, and link out to authoritative sources to back up your claims in the copy, it improves the trustworthiness of your content. And Google's algorithm rewards content that displays signals of trust.
7. Include Internal Links
By linking to internal content in your copy, you can help guide users throughout the entire customer journey.
You can also send them to pages that are written to convert.
Linking internally also shows Google and the visitor that your content is a valuable source of information because it links off to supporting pages.
Additionally, you can use the SEO power of internal links by using target keywords in your anchor text to boost the topical authority for those terms.
8. Keyword Frequency Tips
Keyword frequency in SEO copywriting refers to the number of times your chosen keywords appear on the web page as a percentage of the content. It's also known as keyword density.
For example, if you were writing an entire article on "SEO copywriting tips" and the length of that content was 1,000 words and you included that phrase 10 times, then the keyword frequency (or density) would be 10%.
Keep in mind that higher keyword frequencies are not always better for SEO purposes. In fact, if you stuff your keyword into the content too many times, then Google may penalize the page for it.
As an SEO copywriter, your goal should be to include your target keywords naturally in the content without overdoing it.
A good rule of thumb; however, is to include your keywords at least three times:
1x in the introduction
1x in the middle of the content
1x in the summary
You can certainly go higher than this if your competitors are using the term more often in their content. So check them out to find a good balance between your SEO and copywriting.
For example, I wrote one article on the SEO Chatter website that includes the main keyword 12 times in the copy.
That may sound like I went overboard and experience a penalty for overoptimization, but when I examined the top-ranking competitors, I discovered that they were using the keyword phrase between 12-15 times. So I knew it was safe to have such a high keyword frequency.
9. Make the Copy Easy to Read
Gary Illyes, Google Webmaster Trends Analyst, said in a keynote presentation at Pubcon 2020 that "flow and readability are essential for search engine rankings". In other words, a bad user experience can hurt your website's visibility in the search engine.
Therefore, a good SEO copywriter will make sure the text is readable, scannable, and enjoyable for the visitor.
You can do that by following these SEO copywriting tips:
Use a proper heading structure, such as H1 followed by H2 followed by H3, etc.) 
Have skimmable topic headings.
Use short sentences.
Limit each paragraph to 1-3 sentences.
Include bullet points and numbered lists to break up information into sizable chunks.
Use simple vocabulary.
Make the information clear and informative.
Add visuals to break up and support the copy.
Include call to actions throughout the copy.
10. Answer Questions
Search engines are essentially answer engines. And the more helpful your content is for the user, the higher it will rank in Google, Yahoo, and Bing when it's well-optimized for specific queries.
Make it your goal as an SEO copywriter to answer as many questions as possible in the copy.
You don't have to answer each question individually, but the more information you can include around a specific topic, the more satisfied the user will be with the page.
Use resources like the People Also Ask box on Google Search, Answer the Public, AlsoAsked.com, Quora, and Reddit to uncover the most common questions people have about your copywriting topic. (See this related guide with Answer the Public alternatives.)
How Does Copywriting Help with SEO?
Copywriting helps with SEO by improving the user metrics and quality of the content.
Good copywriting improves the following aspects of a website, which increases the total SEO score for its target keywords to help it rank higher in Google:
Increased click through rate
Higher dwell time
Lower bounce rate
More pageviews
More backlinks
More social shares
More comments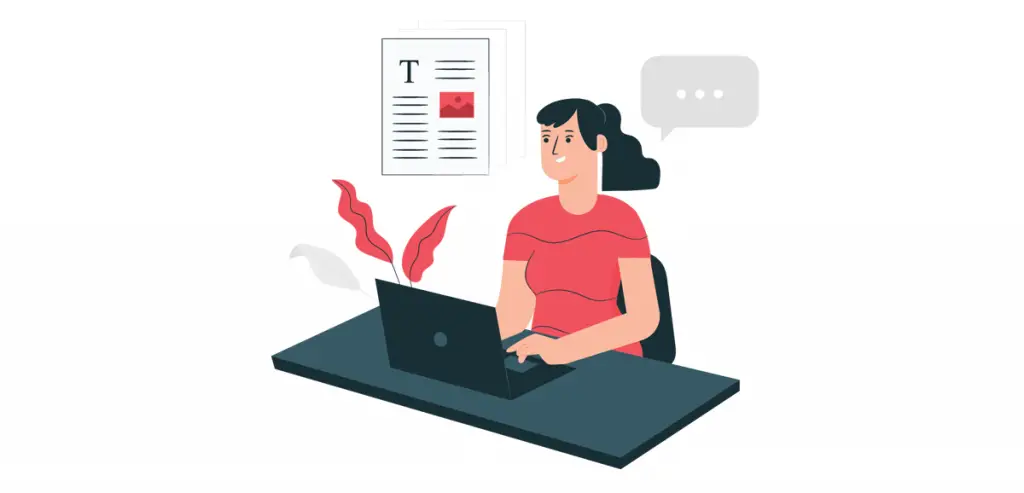 SEO Copywriter Formulas
While there are no hard and fast rules for SEO copywriting, there are a few copywriter formulas you can follow to make your writing process easier.
AIDA Formula
Attention: First, use copy to grab the reader's attention.
Interest: Once you the person's attention, engage their self-interest.
Desire: Then build desire for the product, service, or solution.
Action: Finally, use your copywriting to elicit a response to make the reader take some form of action.
The Four Ps Formula
Promise: First, appeal to the reader by stating a promise.
Prove: Then back up the promise with proof to increase credibility.
Push: Finally, push the reader into action by telling them what to do next.
ACCA Formula
Awareness: First, make your audience aware of the product, offer, or solution.
Comprehension: Once your reader is conscious of your message, help them understand how it specifically relates to them.
Conviction: Then, appeal to their self-interest to convict them that your solution is the right option.
Action: Finally, ask the reader to take the desired action in the copy.
SEO Copywriting Tools
SEO Copywriting Summary
I hope you enjoyed this guide on what is SEO copywriting.
As you discovered, the core job of an SEO copywriter is to write keyword-optimized content that appeals to both human readers and search engine algorithms.
There are a number of SEO copywriting tips you can use to improve the readability and rankings for your content in Google, Yahoo, and Bing as well as SEO copywriting tools to make your work more efficient.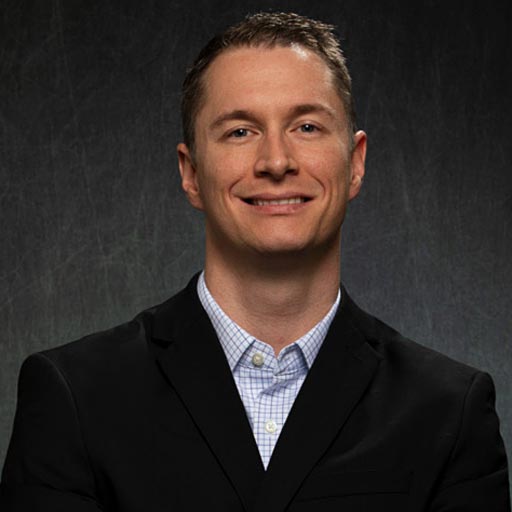 Stephen Hockman is an entrepreneur and founder of SEO Chatter. He specializes in search engine optimization and digital marketing and has been fascinated with SEO since 2005. His goal is to share the best tips and news about search engine marketing to help you get more website traffic.