This guide covers SEO for contractors.
Below, you'll find a list of tips that can help improve search engine optimization for a contractor website. Understanding how to do good local contractor SEO is essential for getting more organic search traffic, which means more customers coming to your business to hire your contracting services for home improvement and building renovations.
You'll also find a set of SEO keywords for contractors to help you get started with the on-page and off-page search engine optimization process.
By the end of this guide, you'll know how to set up a complete contractor website SEO strategy to give your business the best chance of ranking for its target keywords in search engines like Google, Yahoo, and Bing. Plus, the tips work for all types of general contractors, electrical contractors, carpenters, plumbers, framing, and painting, as well as residential and commercial construction businesses.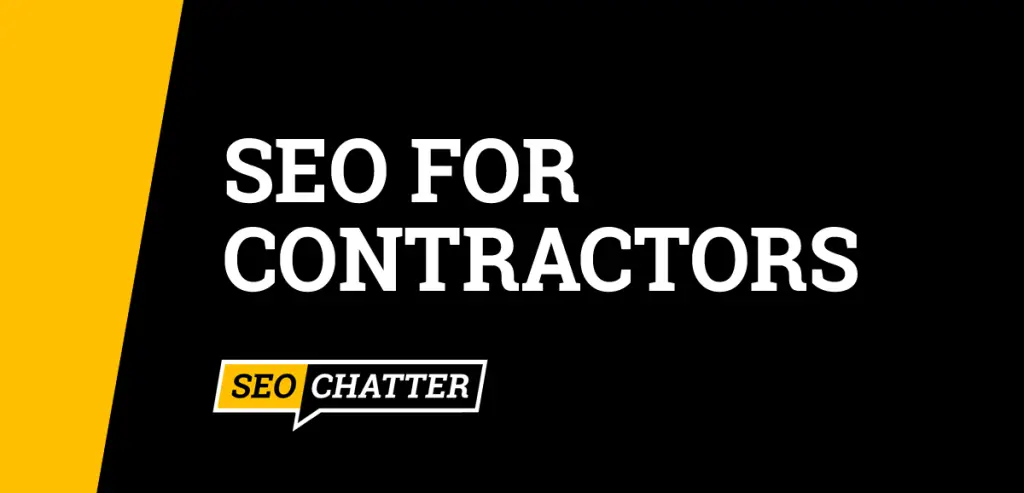 What Is SEO for Contractors?
SEO for contractors is the process of using search engine optimization to improve a contractor website so it shows up more in the search results for relevant keywords that attract customers. Contractor SEO focuses on getting results for contracting services through unpaid organic search traffic.
Why Contractor SEO Is Important
SEO is important for contractors because it makes it easier to reach the highest number of new leads and customers without using paid search campaigns. Good contractor SEO helps the website rank higher in search results which is a cost-effective digital marketing strategy with a high return on investment (ROI).
SEO for Contractors
1. Focus On Local SEO for Contractors
The first step for doing SEO for contractors is to focus your marketing strategy on local search engine optimization rather than a national or global SEO campaign. Local SEO is a search engine optimization strategy that helps businesses like contractors with a physical address or building location increase visibility in local search result listings on Google, Yahoo, and Bing.
The strategies throughout this guide will help you improve your local SEO results for a contractor website to generate more leads, customers, and opportunities for contracting work.
2. Create a Google My Business Profile
The next step for effective contractor SEO is to create a Google Business Profile by going to google.com/business/.
Previously referred to as Google My Business, this is a free profile listing your local contractor business on Google's search engine to help increase visibility for local searches. Without a Google Business Profile, your contractor website cannot appear in Google Maps or rank in the Local Map Pack that's displayed to users on the first page of Google's search engine results pages (SERPs) for local searches related to contracting work.
As mentioned in this other guide with a complete Google My Business Optimization Checklist, you need to create your free Google Business listing, then follow these optimization tips for SEO below.
Note: If you don't have a physical office location for your contracting business, just use your home address when setting up your Google profile.
Claim and verify your business listing.
Include the name, address, phone number, and hours of operation.
Include the website URL.
Add the business opening date.
Add relevant keywords to the business description that pertain to your contracting services. (See this related guide for tips on how to add keywords to Google My Business.)
Choose both primary and secondary categories.
Add relevant business attributes for your contracting work.
Add all of your contractor services.
Upload photos, videos, and virtual tours of completed renovations, construction projects, and common problems you fix as a contractor.
Pre-Populate questions about contractor services and then provide the answers.
Set up messaging to communicate with potential customers.
3. Create Bing and Yahoo Business Profiles
Bing and Yahoo are the second and third most-used search engines in the world. Therefore, you should also set up a free profile for your contractor business on these two websites to attract more local search traffic.
You can also apply the same contractor tips for SEO in the last step to your Bing and Yahoo profiles.
4. Add NAP & Schema to the Contractor Website
Another important local SEO strategy for contractors is to add NAP information through Schema Markup on the website. NAP stands for name, address, and phone number. And Schema Markup is a type of structured data code that presents the NAP information in a language that search engines like Google use to read and understand for SEO purposes.
Having consistent NAP information online for your business is important for contractor SEO. Even a slight mismatch of NAP information for a contracting business can cause a number of ranking and search engine visibility issues for the company.
For example, there are many ways to format an address for a business that's located on a route highway, such as:
Route 20
RTE-20
RT-20
US Route 20
U.S. Route 20
Highway 20
US Highway 20
U.S. Highway 20
The best tip for contractor SEO is to establish a single standard format for the address and stick with it throughout every marketing channel. This will reduce confusion for the search engine ranking algorithms about the NAP information. The same thing is true for the business name and phone number format. Always keep every part of these elements the same when posted on the Internet.
After you've established consistent NAP information for your contractor business, you'll then want to make sure the NAP information is listed accurately on all of the site's web pages. This helps verify the listings that Google's algorithm crawls on third-party sites are accurate.
There are three ways to do this SEO strategy for contractors:
Put the name, address, and phone number in the website footer.
Include the NAP information on both the about and contact pages.
Include Schema Markup on the site that has the NAP information.
Schema Markup requires a bit of technical SEO knowledge; however, it's important to ensure that the correct name, address, and phone number are attached to your contractor business without any mistakes. Schema Markup also helps improve the quality of your business listing in Google, Yahoo, and Bing because it will have key information to display for your site in the SERPs.
You can create the Schema Markup for your contractor business for free by using Rank Ranger's Schema Markup Generator. Choose the "Local Business" option to get the correct fields for NAP and SEO. Once you're done using the tool, copy the HTML code and place it in the HTML section of the footer on your site.
Once you're done with this step, the foundation of the contractor website is set up correctly to rank for local searches in Google, Yahoo, and Bing. To further maximize your results, you'll want to optimize the on-page SEO elements as mentioned in the next few steps of this guide.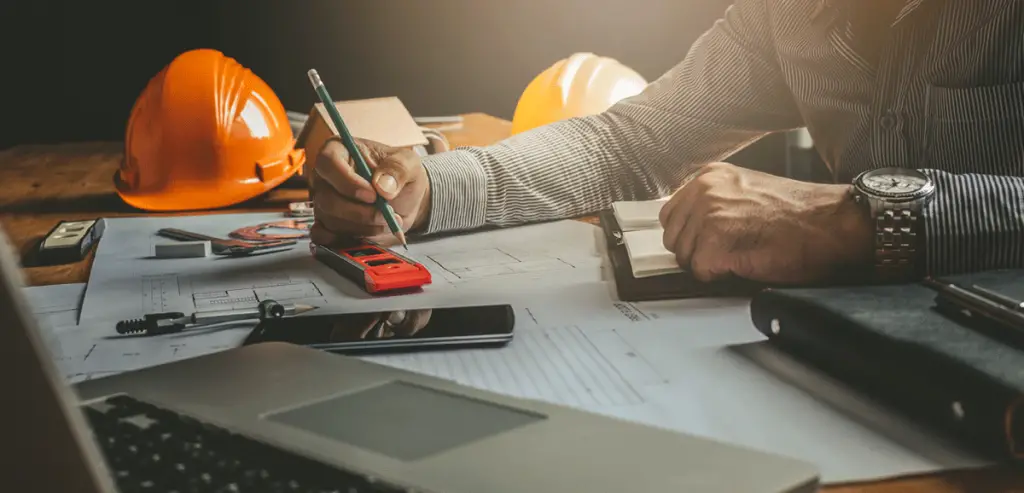 5. Choose Good SEO Keywords
The next step for doing SEO for general contractors, electrical contractors, carpenters, plumbers, etc, is to choose good keywords to target for attracting local clients to your website who are not directly searching for your services through Google, Yahoo, or Bing's map features.
At the end of this guide, you'll find a section with a list of good SEO keywords for contractors to help you generate ideas. But to get started here, just think about the types of words and phrases that potential customers would use to find your type of contracting business on search engines.
For example, local clients looking for general contractor services would search for phrases such as:
general contractor in Boise
general construction in Alabama
Maine home remodeling contractor
San Francisco residential contractor
To make the keyword research process easier, it's good to use an SEO keyword research tool like KWFinder by Mangools (try it for free). KWFinder is one of the only SEO tools I recommend as an affiliate because it's cheap, yet powerful for keyword research. However, you can use any other tool you like on the market.
A keyword research tool like KWFinder is important because you can search for a seed keyword like "contractor New York" and get a list of other related terms to fill out your SEO keyword list. Also, it shows you the average number of searches per month for each keyword and the SEO difficulty score to help you estimate how hard it may be to rank for that term in the top 10 positions on Google.
In the image below, you can see this process in practice. Related keyword ideas for "contractor New York" include "general contractors New York", "construction companies in NYC", "NYC remodeling contractors", etc.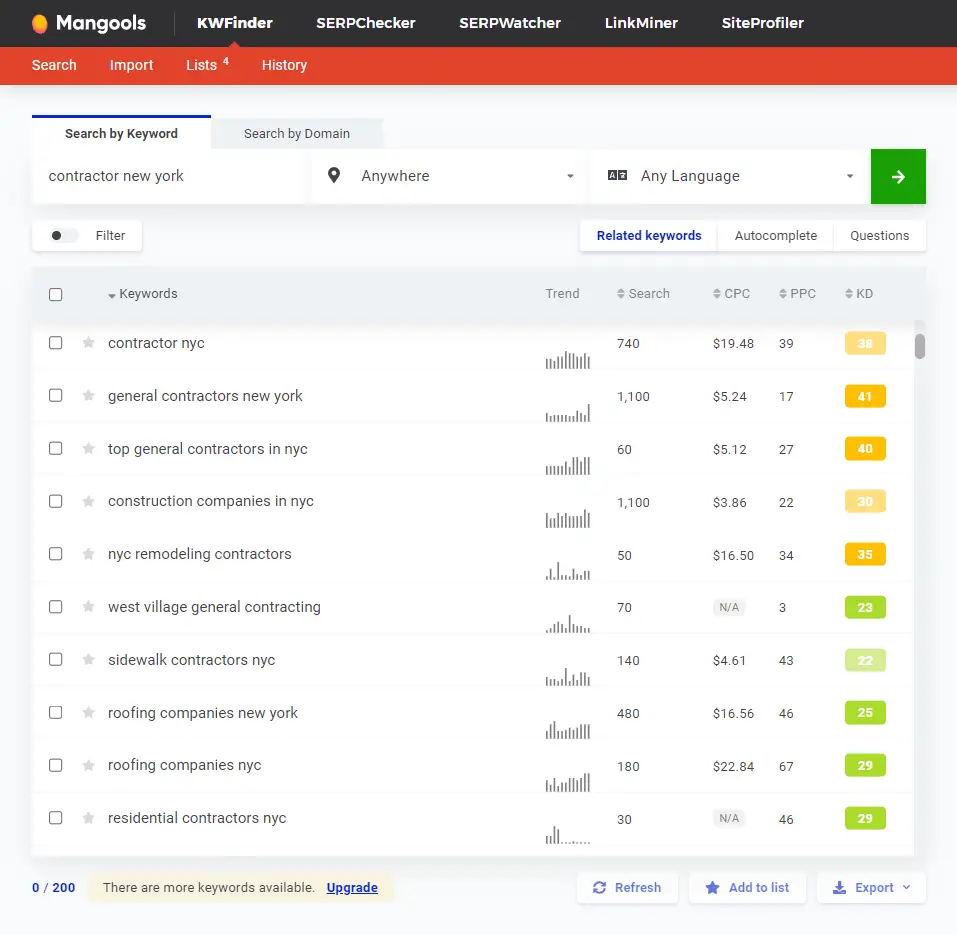 6. Add Web Pages for Each Contractor Service
After you've completed the step above for keyword research, you then want to create a web page for each type of contracting service you offer. For example, if you're an electrical contractor, you don't just want to have a single page on your site about electrical contracting. Instead, you want 5, 10, 15, or more pages that target SEO keywords people use to hire various types of electrical contracting work.
The more web pages you have, the better it is for SEO because you can have more content indexed in the search engines to attract leads and customers to your business.
In step 8 below, you'll learn how to optimize each of these web pages for on-page SEO. But for now, you just need to come up with the largest list possible of relevant services you offer as a contractor. Then assign an individual web page for each service and start building it out with high-quality content that helps the user get the information they need.
Again, this is where a keyword research tool like KWFinder comes in handy. You can enter a seed keyword and get additional ideas about how people are searching online to find the type of contracting services you offer.
For example, these are the types of SEO keywords that KWFinder revealed that can be individual pages on an electrical contractor's website to attract more search engine traffic:
residential electrical contractor
industrial electrical contractor
commercial electrical contractor
low voltage contractor
high voltage electrical contractor
home electrical contractors
electrical installation contractor
7. Optimize for On-Page SEO
An important strategy for doing SEO for contractors is to optimize each web page for its target keywords using on-page search engine optimization.
On-page SEO is a critical element for higher rankings on Google, Yahoo, and Bing because search engine crawlers use specific HTML signals on the page to understand which keywords it should rank for in the SERPs.
Without proper on-page SEO, the web pages you create to market your contractor services will most likely not rank high for the local keywords your potential customers are searching for online.
The tips below will give you a crash course in on-page SEO to help your contractor website rank higher on Google, Yahoo, and Bing for its target keywords.
To begin, add your local area to the end of each keyword phrase you're targeting for every web page, such as "general contractor in Boise, Idaho" or "general construction in Boise, Idaho". This is important to help the content rank for localized keyword searches.
Next, optimize these four on-site HTML elements for SEO:
Page Meta Title: Put the entire keyword phrase at the start of this field. This HTML element is invisible for the visitor but crawled by Google and displayed for your listing in the SERPs.
Page Meta Description: Start this field with the keyword phrase, then add language that encourages people to click on your listing. Do not go over 160 characters. This is your mini sales message to get people to visit your site.
Page URL: Make this the exact match keyword phrase with dashes (-) in between each word; not underscores (_).
H1 Heading: Copy the page meta title into this section. Typically, this is the visible title on the page for the content.
H2 Subheading: Include the keyword phrase in the first H2 subheading on the page, which should appear directly after the introduction content.
Body Content: Include the entire keyword phrase a few times through the main content of the page in a natural way. Add the first instance in the introduction and the last in the summary. Don't go above 5 instances to avoid over-optimization.
8. Create Optimized Internal Links
After you follow the previous step for contractor SEO, your individual web pages will have good optimization signals for the search engine crawlers. However, you can further improve the on-site signals for your pages by adding optimized internal links to boost the SEO relevancy.
Each time you link internally to a page on your contractor site, you're telling Google's crawler that the page is important for your users and it should have more search engine visibility. Additionally, the anchor text used for the internal links is also a ranking factor for SEO. Google's crawler uses this information to help confirm what keywords the content should rank for in the SERPs.
Here are the basics you need to know to get started for contractor sites:
Include at least 3-5 internal links to every service page on your site from within the body content of those pages.
Use the main keyword for the target page as the anchor text for the internal links.
For internal links you build above number 3, include additional filler words in the anchor text to avoid over-optimization.
If you only have a few service pages, then you may find it difficult to do proper internal linking for SEO. Therefore, you should consider adding a blog to your website where you answer common questions about your type of contracting work. This blogging strategy will give you plenty of opportunities to add internal links to your services pages as well as gain more organic search traffic.
Here's an example of how to use this SEO tip for contractors that has a web page targeting the keyword phrase, "home contractor in Jackson, Wyoming":
Internal Link #1: home contractor in Jackson, Wyoming
Internal Link #2: home contractor in Jackson, Wyoming
Internal Link #3: home contractor in Jackson, Wyoming
Internal Link #4: general home contractor in Jackson, Wyoming
Internal Link #5: home contractor in Jackson, Wyoming details
9. Build Local Citations for Contractors
Another important tip for contractor website SEO is to use off-site search engine optimization techniques in the form of local citation backlinks to improve the Domain Authority and trust of your website.
A backlink is a third-party website linking to your contractor site. And these links count as votes for the search engine algorithms when assessing which websites should rank the highest in Google for relevant keywords.
In competitive contractor markets, typically the web page with the most backlinks will rank higher in the SERPs for a target keyword. However, on-page SEO is factored into the ranking algorithm. Therefore, if you can do both good on-page (as mentioned previously) and off-page SEO, then your contractor site can get more search engine visibility than the competitors.
The easiest way to create backlinks for contractors is to build local citations, which are business directories that list your NAP information along with your website's homepage URL. You can find a complete list of business listing directories here. But to help you get started quickly, these are some of the top directory sites you can use to create local profiles with quality backlinks to help improve your website's off-site SEO signals:
yelp.com
foursquare.com
bbb.org

mapquest.com

yellowpages.com
hotfrog.com
local.com
pro.angi.com
manta.com
10. Build Backlinks from Other Contractor Sites
Local citations are not the only way to build quality backlinks to a contractor's website. You can also get links from other local industry professionals and companies you hire for subcontracting work.
Essentially, you ask the other business owners if they'll add a backlink to your website on their local resource page or in a blog post. In most areas, word of mouth is the best form of advertising for all types of contractors, and this link building method takes that marketing strategy online in form of a backlink.
There are also other ways to get backlinks to increase the Domain Authority for your site, such as sponsoring local events that list the sponsors and their websites, donating to a charity that lists donors and their websites on a thank you page, publishing a local press release with a website link, etc.
Just get creative by reaching out to as many businesses in your community to get a link on their websites for improved off-site SEO signals.
BONUS TIP: Get More Online Reviews
One of the most underutilized local SEO tips for contractors is to actively work on getting more online reviews of your business on as many business listing sites as possible. With the top three websites being Google, Yahoo, and Bing.
The more positive reviews your contractor website has on those platforms, the more trusted it becomes for both users and search engines. And Google's algorithm, in particular, prefers to rank trusted sites higher in its search engine because they provide a good user experience.
Therefore, you should encourage your contracting customers to leave a review on Google, Yahoo, or Bing to help improve the quality of your profile listings. If you want to go a step further for SEO, you can also try to get reviews on platforms like Yelp, Angie's List, Better Business Bureau, etc, to maximize the off-site SEO value of your business for local searches.
SEO Keywords for Contractors
| Contractor Keyword Ideas | SEO Keyword Examples |
| --- | --- |
| "contractor type" + "your local area" | general contractor in Clearwater, WI |
| "contractor service" + "your local area" | home remodeling in Misty, Ohio |
| "class of contractor license" + "contractor type" + "your state" | class A general contractor in Filmont, AK |
| "contractor type" + "your state" | framing contractor in Maryland |
| "contractor service" + "your state" | commercial painting in Texas |
| residential + "contractor type" + "your local area" | residential construction contractor in Detroit, Michigan |
| commercial + "contractor type" + "your local area" | commercial carpentry contractor in Omaha, Nebraska |
| emergency + "contractor service" + "your local area" | emergency plumbing contractor in Las Vegas, Nevada |
| 24 hour + "contractor service" + "your state" | 24 hour HVAC contractor in Provo, UT |
Note: These SEO keywords for contractors are just general ideas. You can mix and match the examples above and use other words that apply to your particular area of expertise in construction and remodeling.
SEO for Contractors Summary
I hope you enjoyed this guide on SEO for contractors.
As you discovered, the basic strategy for local contractor SEO is to set up business profiles on Google, Yahoo, and Bing to rank for localized searches. You'll then want to create and optimize web pages for every type of contracting service your business offer to attract more potential customers. Optimized internal links and quality backlinks are also important for contractor websites as well as getting more positive online reviews for strengthening your off-site SEO signals.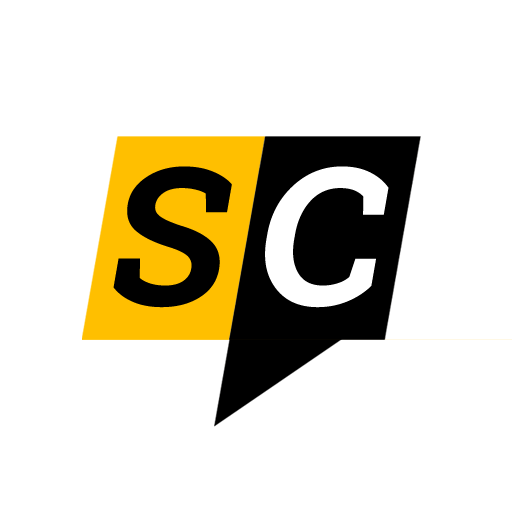 The Editorial Staff at SEO Chatter is a team of search engine optimization and digital marketing experts led by Stephen Hockman with more than 15 years of experience in search engine marketing. We publish guides on the fundamentals of SEO for beginner marketers.