In this article, you'll learn how to get backlinks from Wikipedia.
What you'll find below is a five-step guide for how to create backlinks in Wikipedia that have the best chance of being permanent on the platform.
The fact is anyone can edit a wiki page to improve it immediately, but there are specific steps you need to take to make sure your backlink is deemed valuable to Wikipedia users and not flagged as spam.
If you follow the process outlined below for link building the right way, you'll improve your off-page search engine optimization (SEO) success rate using the Wikipedia website.
What Is a Wikipedia Backlink?
A Wikipedia backlink is a link to a website that appears in the notes section or external links area of a Wikipedia page. Wikipedia backlinks are citations on the website (the referrer) to that web resource (the referent). A backlink from Wikipedia can also be to a web page or PDF file.
Using Wikipedia for link building is just one of the strategies mentioned in my other guide on how to get high quality backlinks. Check it out after you're done reading this page.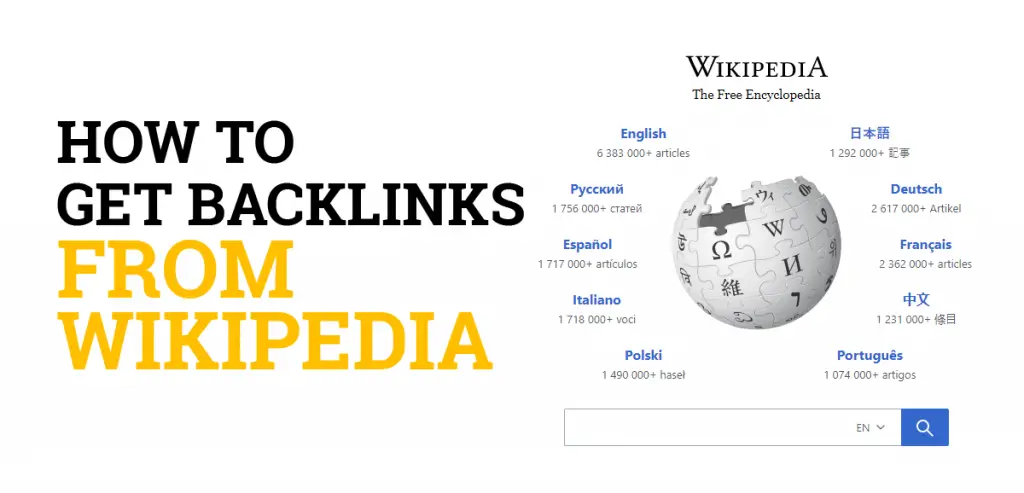 How to Get Backlinks From Wikipedia
1. Create a Wikipedia Account
The first step for how to get backlinks from Wikipedia is to create a new account. Although you don't need to be registered to contribute to Wikipedia pages, having an account will make it easier to generate backlinks to your website.
You'll also get these added benefits as a registered user:
Create your own user page to practice editing and publishing in your own sandbox.
Communicate with other editors via your own talk page.
Make it easier for other editors to communicate with you.
Once you've had your Wikipedia account for 4 days and have made at least 10 edits, you'll be allowed to:
Gain permissions.
Edit semi-protected pages.
Start new articles, rename pages,and upload images.
And once your account is 30 days old, and you've made at least 500 edits, you will be allowed to edit extended protected pages for improving the entire content ecosystem on Wikipedia.
2. Define Your Keyword Data Set
The next step for how to create backlinks in Wikipedia is to define your keyword data set to target. Like with any search engine optimization technique, keyword research is the foundation for every SEO strategy.
The goal here is to pull together a list of broad keywords that relate to the subject you want to target for backlinks on Wikipedia. Topically relevant backlinks are the best type for SEO purposes.
However, not all topics have a dedicated Wikipedia page, so you need to come up with a list of 25-50 general keywords that you can investigate on the platform to find out which terms do have their own Wikipedia listing.
You can use a keyword research tool for this discovery process like Google Keyword Planner, Ubersuggest, KWFinder, or Keysearch, or perform it manually on the Wikipedia website.
3. Find Wikipedia Backlink Opportunities
With your set of keywords in hand, you can now start looking for good Wikipedia backlink opportunities.
There are two types of wiki backlinks you can get: dead links and new links.
Dead Link Opportunities
A dead link on Wikipedia is a link that's no longer active but is still hyperlinked on the wiki page. Link rot like this occurs when the linked resource disappears or is moved without HTML redirection put into place.
A dead link is a good opportunity to get a backlink on Wikipedia because you can provide updated content that can replace that link.
Thre are three ways to uncover dead links on Wikipedia:
Manually search through Wikipedia's Dead Links Category List
Use an advanced search operator in Google to find pages on Wikipedia that are relevant to your keyword list by typing into the search engine this query string:

site:wikipedia.org [your keyword] + "dead link"

Use the free WikiGrabber tool that does all of the work for you.
New Link Opportunities
A new link on Wikipedia is exactly what it appears to be: creating a unique link on a wiki page to a new resource.
Anyone can add new links to relevant sections on Wikipedia pages; however, registered users with a good account history are often the people who get their backlinks to stick and become permanent more than guest users.
Just look for areas on the wiki pages you're targeting for relevant keywords that could use a new citation. Perhaps there's a statement, fact, or claim that doesn't have a resource to validate its accuracy. If so, that could be a good place for you to try and insert a Wikipedia backlink.
4. Create a Resource for That Wikipedia Topic
The next step for how to create backlinks from Wikipedia is to create a high-quality resource on your website that can be linked from the wiki pages with dead links or new opportunities you found for citations.
There are two ways to create a valuable resource for Wikipedia link building:
For dead links, you can use Wayback Machine to find a saved copy of the content that's gone missing and then replicate it on your own website.
For dead links and new links, you can create a high-quality piece of content that can replace the dead link or act as a good resource for a new citation.
Just remember that you need to put a lot of time and energy into the content you create for Wikipedia link building. Poor quality content will not pass a manual review by a Wikipedia editor. It must display high levels of expertise, authoritativeness, trustworthiness, and be highly related to the subject matter in the wiki page to become a permanent backlink for your website.
5. Insert a Backlink On the Wikipedia Page
The final step of the process for how to get wiki backlinks is to insert the link onto the Wikipedia page. You can replace a dead link or add a new link.
It's best to follow Wikipedia's Guide On Citing Sources so you can use the correct markup language called wikitext. Here's also a Wikitext Cheatsheet to help speed up the page editing process.
To improve your chances of your backlink being permanent on Wikipedia, you want to cite your website in the correct format. Otherwise, the link won't stick or another Wikipedia editor will delete it because it doesn't follow the proper markup language.
A final word of caution here:
Do not abuse the Wikipedia platform by trying to insert keyword-rich anchor text for your backlinks, adding new links at scale, or submitting false information. Doing any of these behaviors will lower your chances of getting a permanent Wikipedia backlink and/or having your registered account banned.
6. Bonus Tip for Easy Wiki Backlinks
A final strategy you can use for getting wiki backlinks without directly editing the page on Wikipedia is to use a 301 redirect for websites that don't exist anymore. (A similar strategy is explained in my guide on how to create backlinks for free from other sites.)
This will take some manual research to find out of the linking domain has expired or not. But if the domain has lapsed, then you can hopefully buy it or reregister through a site like Godaddy or Namecheap.
Once you have the domain under your possession, you can then follow step 4 of this guide to recreate the old content that was being linked to or develop a new resource. After that's complete, you'll then need to set up individual 301 redirects for the dead links you found on Wikipedia so the backlinks are redirected to the new content on your website.
Websites you can use to find expired domains include:
Expiredomains.net
Domcop.com
Spamzilla.io
Now, if you ever run into trouble creating a Wikipedia backlink, then you may want to hire one of these best link building companies to build the link for you. Link building services that specialize in this type of SEO can get backlinks from Wikipedia from trusted user accounts and expired domain techniques.
Are Wikipedia Backlinks Worth It?
A Wikipedia backlink is worth it because it improves the trustworthiness and authoritativeness of your website and its content. Wikipedia backlinks are also worth it for increasing the number of citations from other site owners who found your link on Wikipedia and this can lead to more relevant website traffic.
Although Wikipedia backlinks are no-follow links, they still provide SEO value to website content. It's one of the oldest and most authoritative websites on the Internet, and not just any site can get linked from Wikipedia.
Therefore, Wikipedia is a powerful resource for off-page optimization and should be worked into every link building strategy.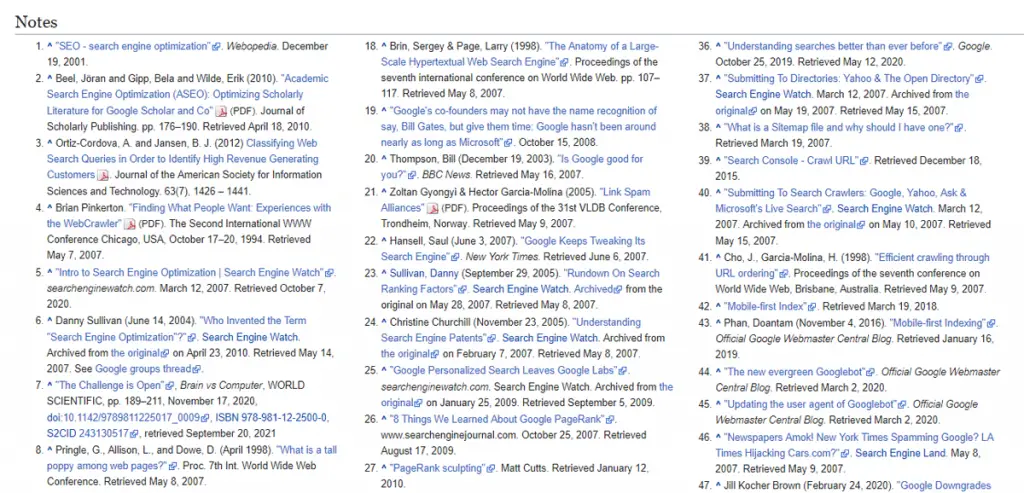 Getting Backlinks From Wikipedia Summary
I hope you enjoyed this guide on how to get backlinks from Wikipedia.
As you discovered, the process for how to create backlinks in Wikipedia only requires a few steps. At the core of this SEO strategy is finding dead links on the platform that you can replace with links to your own content and finding new opportunities to cite your website as a high-quality source of information.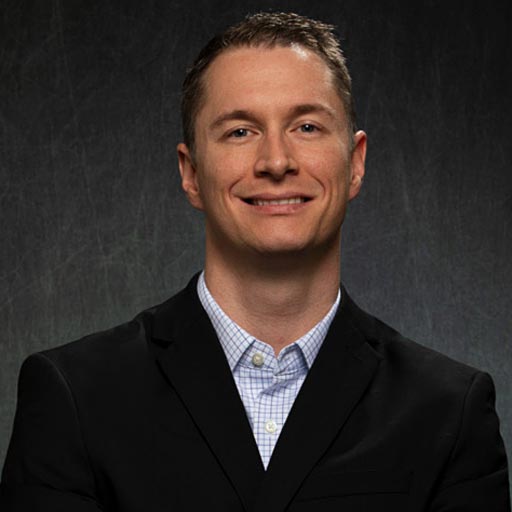 Stephen Hockman is an entrepreneur and founder of SEO Chatter. He specializes in search engine optimization and digital marketing and has been fascinated with SEO since 2005. His goal is to share the best tips and news about search engine marketing to help you get more website traffic.