On this page, you'll find a complete list of Ezoic reviews.
Ezoic is an end-to-end platform for digital publishers and content creators that uses Artificial Intelligence to improve monetization with ads. The overall consensus is that Ezoic is one of the best ad platforms you can join with an average 4/5 star rating.
Below, you'll find real customer reviews of Ezoic, employee testimonials, and Ezoic ratings by some of the top review platforms on the Internet. You'll also get a detailed list of Ezoic pros and cons so you can compare the quality of this service against other alternatives.
And if you'd like to join Ezoic, then I invite to use my Ezoic affiliate link here to sign up and get started with site integration. Setup and integration can be approved in less than 24-48 hours after creating an account.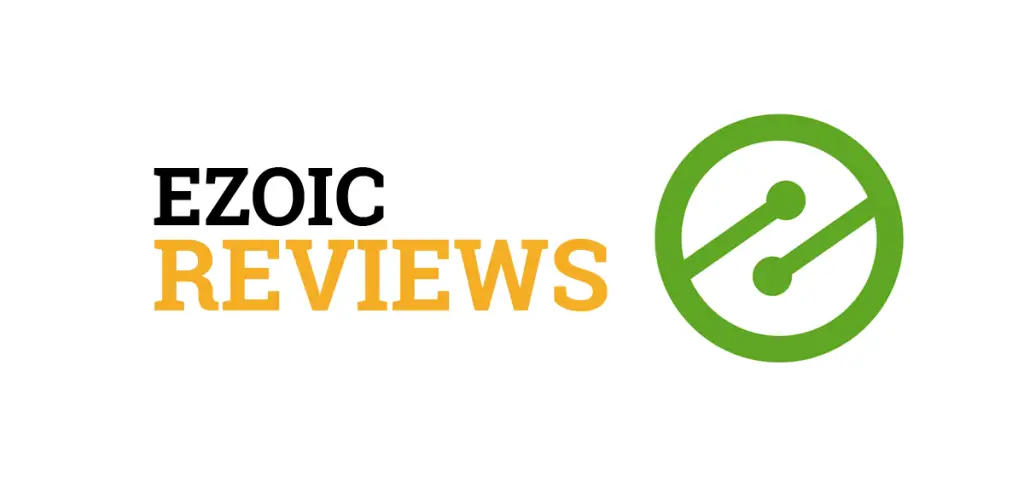 Ezoic Reviews
Ezoic Featured Reviews
"Compared to other ad platforms, Ezoic provides more features that will surely increase your ad revenue within a certain time period." (Read Review)

Alenjandro Rioja
"I honestly feel like Ezoic is vested in my success as much as I am, so that makes them a vital partner for me." (Read Review)

Anita Hummel
"I am able to make a living as a Full-Time Content Creator thanks to the decision to join Ezoic back then, and since they enabled me to do what I love to do full-time." (Read Review)

Ceos3c
"After being accepted into Ezoic, they have been there every step of the way with me. My onboarding was fantastic, and everything I have ever needed help they have been there." (Read Review)

Holly Verran
"Having seen what it's done for Motor Verso, Ezoic has been an absolute game-changer for us. It's safe to say that much of what we do now might not have been possible without it." (Read Review)

Motor Verso
Read More Ezoic Featured Reviews
Trustpilot Reviews
"Ezoic and particularly their support has been a tremendous asset to my growing business. The extremely easy to use onboarding tools and setup wizard made it a breeze to add monetization to my site. The ongoing support I've been provided and the additional resources like webinars have been a tremendous asset as I grow my business."

Jeff
"The most supportive team of all. They will make sure that you grow with them. I am so grateful that they work with creators in the early stages of their businesses. Thank you Ezoic!"

Dilini T.
"The platform is beautiful and flexible and provides a lot of features for free, such as image compression and video hosting. The fact is that it helps greatly in increasing revenue, as it already distributes ads in an excellent way on the site, but you need patience in order for the artificial intelligence to understand your site well. I loved dealing with this platform."

Hesham S.
"Not performing well for Indian traffic, Only good for US traffic. Gives less than 1 eCPM. How much good content maybe, if it is Indian traffic, it gives less EPMV."

Parvin B.
"I setup up my site with Ezoic, however, the only thing I got was more issues. My site has already 55000 monthly traffic, I passed every step and approved ad manager status. But the finally stupid onboard manager said my site has scraped contents and so we can't allow your site monetization."

Marlon N.
G2 Reviews Reviews
"It's been almost 7 months since I'm using the Ezoic publisher network. Earlier I have used Adsense and Hooligan media. After switching to Ezoic, I started getting about 30% more revenue."

AJ R.
"Very extensive tool for analyzing your website data and increasing revenue.

Syed Muhammad H.
"Ezoic is great. For me, I started seeing results after a couple of days. The more visitors you have, the better the program will perform."

Rachid F.
"The unique way that Ezoic tests and optimizes ad placement & content definitely increases your earnings, which is so nice for a smaller site. It uses data to determine an individual's tolerance for ads and maximizes ad placement based on that, which earns more than simply adding placeholders for ads."

Brennan B.
TrustRadius Reviews
"No one can match Ezoic's features or ad managers – NO ONE."

Tim C.
"We've had a very positive experience since switching over to Ezoic on both the tech front and for programmatic revenue growth."

Robert D.
Facebook Reviews
"I switched from Freestar to Ezoic after being a little nervous due to the lack of revenue Freestar generated for me , I thought it would be another sales pitch to promise me great results and deliver nothing special…. I was pleasantly surprised! After literally 3 days I could already see my revenue double than that of Freestar!"

Gareth W.
"I have been with Ezoic for about 2 months now and I cannot say enough great things about this ad network! First, the onboarding was fast and professional. Second, the earnings are great! I earned what I made with a year with AdSense in only a month! Third, the dashboard and technology are top-notch. Overall, I am very pleased with Ezoic. I would recommend them to any publisher who is ready to take their site to the next level!"

Anh A.
"I just finished my first month with Ezoic and I can't say more positive things about them. The machine learning and AI they have is working great and my EPMV has increased when compared to what it was before and it's growing steadily."

Tom S.
Cuspera Reviews
"Ezoic is a good alternative for Mediavine for lower traffic sites."

Christina P.
"Ezoic rewards us much more than other ad services. We were really impressed with how they integrated across all of our websites."

Christopher W.
"If you are not making money through Adsense, Ezoic is the perfect option for you. They utilize AI Placeholder, a tool that improves ad performance. Moreover, it will assist you in attracting high-paying ads to your site. Using LEAP features, you may increase the speed of your site. Ezoic offers you a meditation feature, so you can earn money from both AdSense and Ezoic if you want. I highly recommend you check out Ezoic. It is a great way to make money from your website without having to spend a lot of time on it."

MD Rafiul L.
"It makes me money so I can't really complain. However, I wish you got a one-on-one consultation with someone when you first start to make sure you are as optimized as possible. I would have thought it was in their best interest too!"

Alexander C.
Glassdoor Reviews
"I have never been a part of an organization who truly wants the best for you and this is it right here. Keep doing you Ezoic. Keep doing you."

Current Employee, less than 1 year
"Self-starting, high performers that take ownership of work output and seize opportunities to grow/add value are rewarded early and often and thrive."

Former Employee, more than 3 years
"Ezoic offers a lot of opportunities to those who seek to grow and learn. There are so many new projects and things happening that are really interesting, and 9 times out of 10 if you want to work on something you definitely can."

Current Employee, less than 1 year
"Growing pains and start up pains. However management has been very good at providing support where they can. They've started to automate things, reducing the load off the employees."

Former Employee, more than 3 years
"Giant tech stack provides plenty of opportunities to learn and grow; Good atmosphere no politics; Senior engineers are real good at what they do and are mostly willing to share."

Current Employee, more than 1 year
Indeed Reviews
"Really Great! I love working Here. The company culture is really amazing and, everyone is there to help you grow and succeed. I couldn't imagine a better job."

Current Employee
"Ezoic has been the perfect place to learn, grow, and be challenged. Most people wear a lot of hats, and it's great to feel part of something bigger. Everyone feels ownership in the company's success, and it's awesome to be surrounded by motivated people."

Current Employee
"Ezoic is a place where you can expand your experience across many different facets of software development. The level of autonomy given to developers is excellent and the openness of management to unique solutions to software problems is great."

Current Employee
"Ezoic is one of the most unique companies I've ever worked at. The company has grown an incredible amount since I joined so every day feels fresh and new. There's always lots of interesting things to learn and the culture is very supportive of growth in lots of different areas."

Current Employee
"Working at Ezoic is really fun and exciting, there is something new to work on every day. Developers are given a lot of responsibility and ownership of what they work on, and its refreshing to be trusted like that."

Current Employee
More Reviews of Ezoic
Here are some more in-depth reviews of Ezoic that you may enjoy. These reviews include detailed personal experiences with the platform from real website publishers.
If you like what you've read so far and think Ezoic would be a good choice for your website, then use my Ezoic affiliate link here to sign up and get started with integration today.
Ezoic Ratings
Trustpilot Ratings
Overall: 3.8/5
Excellent: 63%
Great: 8%
Average: 3%
Poor: 4%
Bad: 22%
G2 Ratings
Overall: 4.3/5
Ease of Use: 8.6/10
Quality of Support: 9.7/10
TrustRadius Ratings
Capterra
Overall: 4.2/5
Ease of Use: 4.2/5
Customer Service: 4/5
Facebook Ratings
Cuspera Ratings
Overall: 4.3/5
SEO: 4.3/5
24/7 Support: 4.3/5
Analytics: 4.3/5
Glassdoor Ratings
Overall: 4.5/5
Recommend to Friend: 88%
Approve of CEO: 87%
Indeed Ratings
Overall: 4.5/5
Work/Life Balance: 4.3/5
Compensation/Benefits: 4.3/5
Job Security/Advancement: 4.4/5
Culture: 4.5/5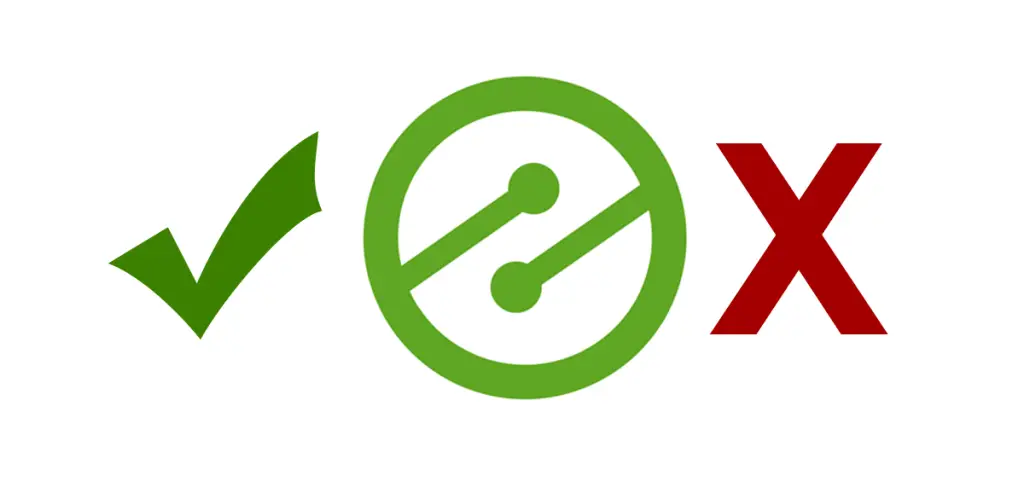 Ezoic Pros and Cons
Pros
No website traffic requirement to join Ezoic.
Account managers are assigned to publishers who suggest changes to increase revenue.
Newsletters and webinars are sent out that contains tips to increase website performance and earnings.
Complete control over ad placements on your website.
Extensive analytics data.
Automated ad placement testing.
Automated multivariate testing.
Automated audience segmentation for mobile, desktop, and tablet.
Ad Exchange and real-time bidding management.
Cloud serving of content and a free CDN.
Cons
Interface can take some getting used to.
Changing, adding, or removing ad placements can result in lower revenue at first while the AI technology takes time to figure out the highest paying ads to serve to users on the page. Waiting 30 days is recommended before the algorithm has enough data to maximize your revenue.
Website must adhere to Google's publisher and advertising policies according to the Ezoic requirements or it will not be accepted into Ezoic. If your site was denied by Adsense, chances are you won't be approved at Ezoic either.
Limited support options for lower-traffic website publishers. But once you reach a certain traffic level, direct support through the dashboard becomes available.
Ezoic Premium program can increase your monthly earnings and EPMVs; however, it is an invite-only program that requires a monthly payment. But, you will always earn more revenue as a Premium partner. See my Ezoic Premium Review here.
Are you ready to try Ezoic? If so, then I invite to use my Ezoic affiliate link here to sign up and get started with site integration today. Most websites are approved in less than 24-48 hours.
Ezoic Reviews & Ratings Summary
I hope you enjoyed this list of Ezoic reviews.
As you discovered, the average Ezoic ratings are 4/5 and most website publishers and employees have had a great experience with this company. The Ezoic pros and cons sections offered some additional information for you to think about if you're considering Ezoic's advertising technology for your website. But overall, Ezoic is an excellent service with both happy customers and workers.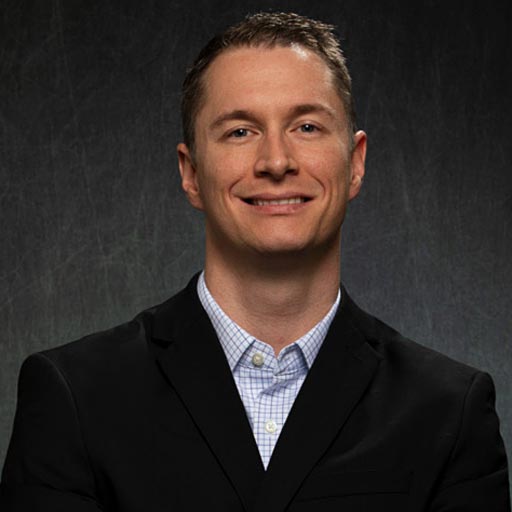 Stephen Hockman is an entrepreneur and founder of SEO Chatter. He specializes in search engine optimization and digital marketing and has been fascinated with SEO since 2005. His goal is to share the best tips and news about search engine marketing to help you get more website traffic.