This guide explains content optimization.
Below, you'll get a complete overview of content optimization, including what it is, how it works, the importance of optimizing content, and ways to use it to improve your website's search engine optimization (SEO) and visibility in the search engine results pages (SERPs).
The ultimate goal here is to help you understand every aspect of content optimization and how it applies to websites and the field of SEO in digital marketing.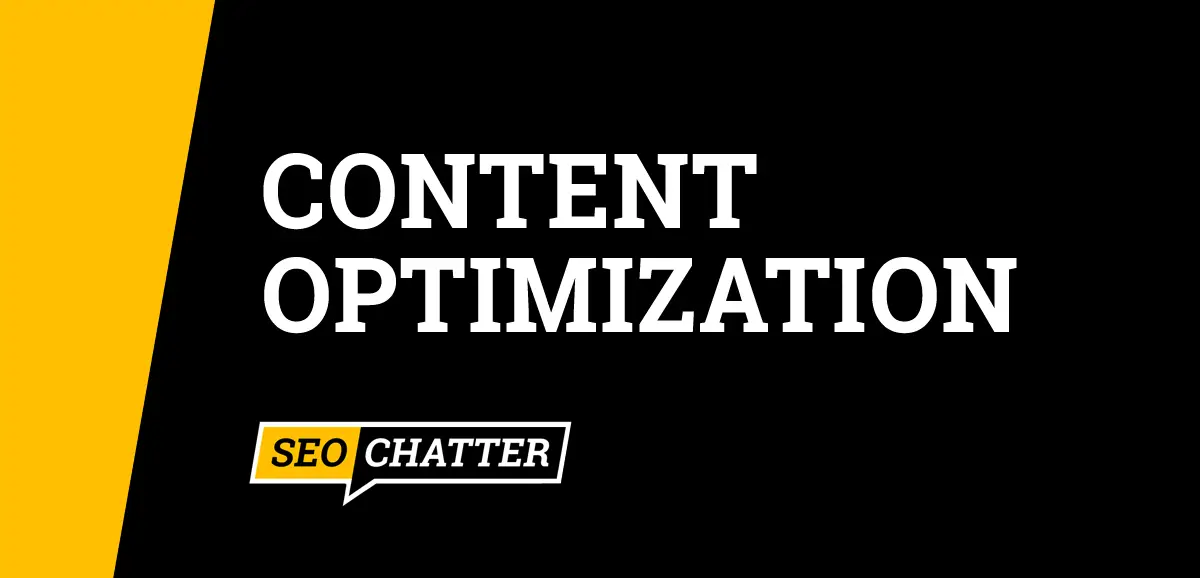 What Is Content Optimization?
Content optimization is the process of making sure content is written and optimized in a way that satisfies both users and search engines. Good content optimization includes on-page SEO techniques, writing quality content, meeting user search intent, optimizing images, using Structured Data, generating backlinks, and optimizing for conversions.
Purpose of Content Optimization In SEO
The primary purpose of content optimization in SEO is to improve the quality and on-page SEO signals that search engine algorithms analyze for indexing and ranking content in the search engines.
the overall user experience signals and ranking signals for a target web page by giving Google's algorithm
A secondary reason for content optimization is to enhance the user experience to meet key digital marketing goals. A well-optimized piece of content will satisfy user search intent, have a higher amount of conversions, and attract more natural backlinks and shares on the Internet.
Both on-page SEO and user experience signals are an important part of Google's ranking algorithm systems, making content optimization a beneficial part of the search engine optimization process.
Importance of Content Optimization
Content optimization is important for SEO because content optimization helps your web pages rank better in search engines to generate more organic traffic which produces more leads, customers, and sales.
A summary of the top benefits of using content optimization include:
Improves keyword rankings
Increases organic search traffic
Boosts overall search engine visibility
Improves the user experience
Creates high-quality backlinks
To get more details about these advantages, visit this related guide: Why Is Content Optimization Important for SEO?
How Content Optimization Works for SEO
Content optimization works for SEO by optimizing your content to make it search engine friendly for relevant keywords. A good content optimization strategy is essential in SEO to rank web pages higher in the SERPs, generate backlinks, and increase conversions.
The process for content optimization consists of creating premium website content that enhances the user experience and gives search engine algorithms the signals they need to establish your website as a trustworthy and authoritative source of information.
Unlike the general field of SEO which focuses on a wide range of processes for optimizing technical and HTML elements on a website to help increase crawling, indexing, and search engine visibility with higher rankings, content optimization works on each individual web page to meet important marketing goals.
A good content optimization strategy will improve not only keyword rankings and traffic, but also encourage readers to share the content with others to create natural backlinks to the page while also making the content compelling enough to convert visitors into leads, customers, and sales.
A deeper explanation of the ALT text process can be found on this page: How Does Content Optimization Text Work for SEO?
Content Optimization Types
On-Page Optimization: This refers to the practice of optimizing web page content for search engines by using keywords in specific HTML locations like the meta tags, header tags, body content, internal link anchor text, and page URL.
Content Quality Optimization: This type includes making sure the content is well-written, factually correct, and in-depth enough for the reader.
User Search Intent Optimization: This type refers to optimizing content so it meets the purpose behind a user's search query. If there's a mismatch between the search intent and the content, then it will affect the rankings in the SERPs.
Image Optimization: This kind of content optimization consists of compressing image files to make them smaller and load faster as well as adding keyword-rich text to the image ALT text, filename, and metadata information.
Structured Data Optimization: This form of optimization makes it easier for search engines to understand and index the content as well as display important information for users in the SERPS as rich results.
Backlink Optimization: This type of content optimization includes adding key elements to the page that make it more linkworthy and shareable.
Conversion Optimization: This kind focuses on adjusting visual elements and text on the page to increase the conversion rate of the content.
Examples of each type can be found in the expanded guide here: Content Optimization vs SEO.
Best Practices for Content Optimization
To get the most value out of content optimization for SEO, you can follow these best practices:
Optimize the Page for Relevant SEO Keywords
Optimize the Content for User Search Intent
Optimize the Meta Title Tag for Your Primary Keyword
Optimize the Meta Description for Primary and Secondary Keywords
Optimize the URL for the Primary Keyword
Optimize the Page Title (H1) for SEO
Optimize the Header Tags (H2-H3) for Relevant Keywords
Optimize the Content for SEO
Optimize Word Count Based On Content Length of Competitors
Optimize the Content Quality
Optimize Images
Optimize with Structured Data
Optimize for Semantic SEO
Optimize Internal Anchor Text
Optimize for Backlinks and Shares
Optimize for Conversions
If you want to learn more about these optimization tips, see the complete guide on How to Optimize Content for SEO.
Tools for Content Optimization
Using a content optimization tool is a good way to improve the overall quality and relevance of the content to ensure it's optimized well for search engines. Content optimization software can help increase web page rankings, organic traffic, and conversions for both newly published content and older content that needs updating.
The content optimization tools listed below can help you achieve better results in a variety of different ways:
Surfer SEO (Competitor analysis, content briefs, and optimization)
PageOptimizer Pro (On-page SEO)
Dashword (Optimization checker and writing tool)
Topic (Research, content grading, and writing)
Clearscope (Competitor analysis, content briefs, and optimization)
MarketMuse (Competitor analysis, content briefs, and optimization)
Frase (Competitor analysis, content briefs, and optimization)
SE Ranking Content Editor (Competitor analysis, content briefs, and optimization)
Semrush SEO Writing Assistant (Competitor analysis, content briefs, and optimization)
GrowthBar (AI-powered writing assistant)
Rank Math (WordPress plugin for on-page SEO)
Link Whisper (Internal linking)
Schema.Dev Schema Builder (Structured Data)
Google Search Console (Keyword ranking analysis)
Grammarly (Grammar and punctuation)
Hemingway Editor (Readability)
HotJar (Conversion rate optimization)
You can find out more about how each of these SEO tools works by visiting the in-depth review page here: Best Content Optimization Tools for SEO.
Content Optimization In SEO Summary
I hope you enjoyed this guide on content optimization in SEO.
As you discovered, content optimization is the process of making sure content is written and optimized in a way that satisfies both users and search engines. Content optimization includes a variety of methods to improve on-site and off-site search engine optimization, such as writing quality content, meeting user search intent, optimizing key on-page SEO elements, using Structured Data, making content linkable and shareable, and optimizing for conversions.
Knowing how content optimization works and ways to improve it for SEO (as explained on this page) can help increase the rankings and traffic for your web pages in search engines like Google, Yahoo, and Bing and improve the bottom line for your business.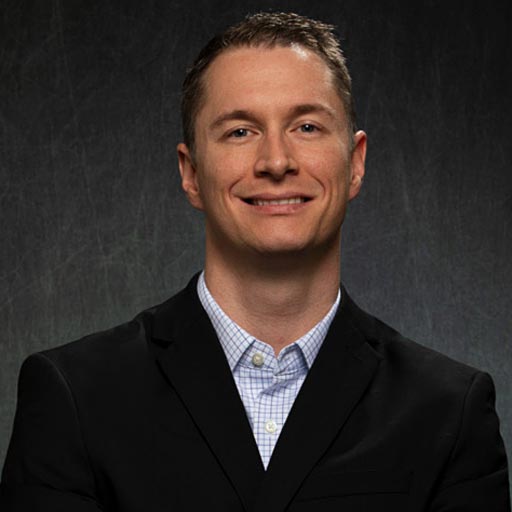 Stephen Hockman is an entrepreneur and founder of SEO Chatter. He specializes in search engine optimization and digital marketing and has been fascinated with SEO since 2005. His goal is to share the best tips and news about search engine marketing to help you get more website traffic.