This search engine optimization (SEO) guide answers the question, "how does content optimization work for SEO?"
Below, you'll get a complete overview of the content optimization process, including a detailed explanation of the working factors in SEO that affects a website's search engine rankings.
There's also a section with additional digital marketing resources that explain more about the fundamentals of content optimization to help you create the most effective search engine optimization strategy.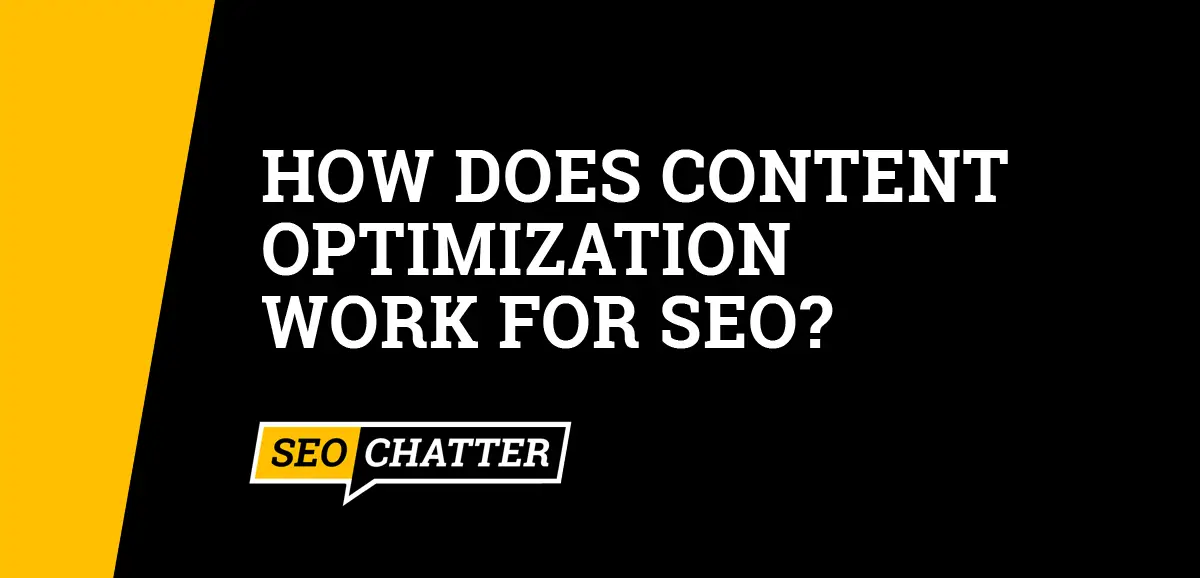 How Does Content Optimization Work for SEO?
Content optimization works for SEO by optimizing your content to make it search engine friendly for relevant keywords. A good content optimization strategy is essential in SEO to rank web pages higher in the SERPs, generate backlinks, and increase conversions.
Content Optimization Process Explained
The process for content optimization consists of creating premium website content that enhances the user experience and gives search engine algorithms the signals it needs to establish your website as a trustworthy and authoritative source of information.
Often, website owners only focus on optimizing content for SEO to get higher keyword rankings in the search engine results pages (SERPs) and neglect the other important factors for success, such as shareability and conversions.
A good content optimization strategy should encourage readers to share it with others and create natural backlinks to the page while also making the content compelling enough to convert visitors into leads, customers, and sales.
Content Optimization Factors In SEO
Optimizing Content for SEO Keywords
The first way content optimization works for SEO is by increasing the relevance for target keywords. Each web page should be optimized for both primary and secondary keywords, and following good on-page SEO practices will increase keyword prominence and keyword frequency; both of which are ranking factors for search engine algorithms.
Optimizing for Semantically Related Words
Another part of the process for content optimization in SEO is using semantically related words throughout the web page. Google is a semantic search engine that works with entities to rank and index web pages in the search results. The algorithm also attempts to ascertain how effectively a website satisfies user intent by looking for contextual information and measuring user experience signals.
To optimize for semantic search, you need to use keyword variations and synonyms as well as include the related entities for the topic inside the content. Doing this makes your content sufficiently detailed and effectively demonstrates your expertise on the subject.
For example, if you're writing a piece of content about window air conditioners, it should also contain semantically related words like "AC unit", "window unit", "BTUs", "amps", "thermostat", "compressor", "temperature", etc. Neglecting to use words like these will ultimately lower the authoritativeness and trust for the web page because a true expert would naturally include such key information about window air conditioners.
Optimizing Content Quality
For content optimization to work well, content quality must also be factored into your SEO strategy. Your page should be well-designed, informative, and factually accurate. You should also write succinct, scannable copy without a lot of filler words just to meet a specific word count.
Producing quality content should always be a top priority when doing content optimization. Google's algorithm measures specific signals that indicate how happy users are with content. Optimizing the content for on-page SEO is only half the work of achieving higher rankings in the SERPs. The other half is ensuring that the content pleases the user, which is an important ranking factor for Google's algorithm.
Optimizing for Backlinks & Shares
Another important aspect of the content optimization process for SEO is to include elements on the web page that make it more linkable and shareable.
Each time another website creates a backlink to your domain, it helps increase the overall Domain Authority. It also boosts the individual Page Authority score for the target URL. These two metrics help improve search engine visibility and keyword rankings across the entire website.
The key to getting high-quality backlinks and shares is offering unique, accurate, high-value content that readers can't easily find on other websites. Journalists and bloggers routinely search online for credible sources to support their stories, and effectively optimized content can help you generate organic backlinks and shares without any outreach.
The best method to improve content optimization to get more backlinks and shares is to include plenty of linkable and shareable assets, such as facts, statistics, videos, tables, charts, infographics, audio files, and quotes from industry experts. Loading your content with assets like these will make it more naturally linkable and shareable online.
Optimizing for Conversions
Content optimization also works best when you have a conversion goal in mind. Once your search engine optimization strategy begins driving traffic to your web pages, you'll want to capture that organic traffic before it leaves by making visitors take some sort of action.
Optimizing your content for conversions helps you to generate new leads and turn click-throughs into revenue. Therefore, you want your visitors to take some sort of action that can help grow your business; not just read the content and exit the site.
You can optimize web pages for conversions by including a call-to-action (CTA) at the end of the article or several times throughout the page. You can also offer prospective customers a discount or freebie as a reward for subscribing to your email newsletter or following your social media accounts. Another option is to encourage users to visit other web pages on your site by using keyword-optimized anchor text.
Whatever you decide to do for each web page, content optimization should always focus on driving a specific result for your business in addition to increasing organic SEO traffic.
Learn More About Content Optimization
The links below explain more about content optimization and how to use it correctly for better SEO. Use these resources to expand your knowledge on the subject.
Content Optimization Works for SEO Summary
I hope you enjoyed this guide answering the question about how does content optimization work for SEO.
As you discovered, the content optimization process consists of optimizing a web page for more than just SEO and keyword rankings. Content optimization also works to improve the quality of the content for users, make articles more linkworthy and shareable, and increase conversions to generate more revenue for a business. That's why it's important to understand specific content optimization factors in SEO to get the best results for your website.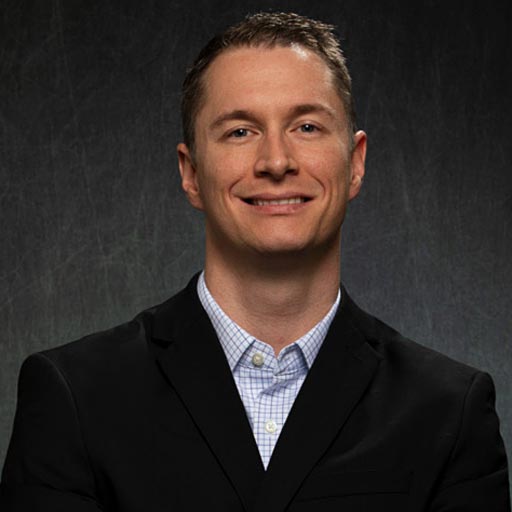 Stephen Hockman is an entrepreneur and founder of SEO Chatter. He specializes in search engine optimization and digital marketing and has been fascinated with SEO since 2005. His goal is to share the best tips and news about search engine marketing to help you get more website traffic.