In this article, we'll answer the question, "what is a dofollow link?"
In addition to the definition of dofollow backlinks, we'll also cover the importance of dofollow links in search engine optimization (SEO) as well as how to create dofollow backlinks for your website and where to find good sources for them on the Internet.
By the end of this guide, you'll understand everything you need to know about dofollow links in SEO for improving your website rankings and traffic.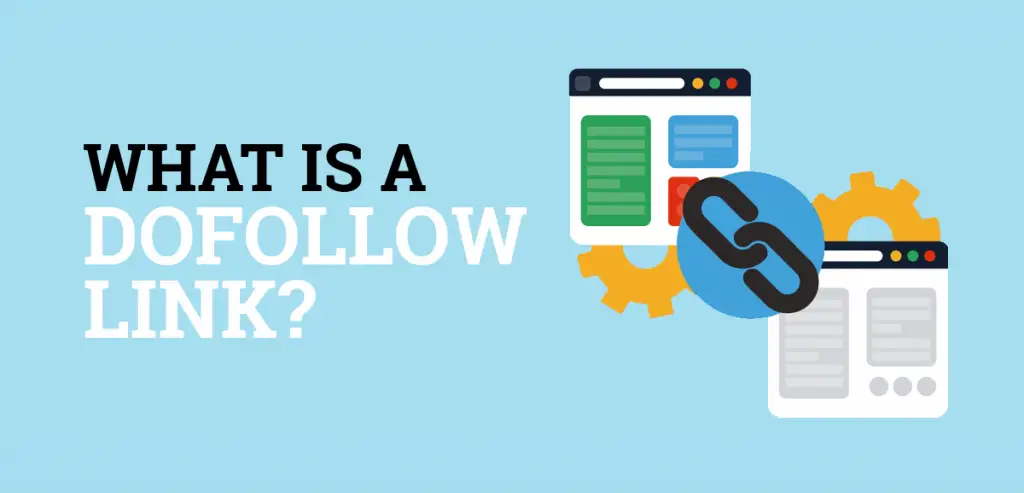 What Is a Dofollow Link?
A dofollow link is a backlink that points back to your website or blog for Google and other search engines to crawl. Dofollow links help with SEO by passing the authority of the origin site to the destination site. A dofollow backlink important for search engine optimization and rankings.
Dofollow Link Example
<a href="https://domain.com">hyperlinked text</a>

Why Are Dofollow Backlinks Important In SEO?
Dofollow links are an important part of an SEO strategy for building backlinks to a website. The main benefit of dofollow links is that they improve the PageRank for a website and individual web pages. The more high quality dofollow links a site has, the better it ranks in search engines.
Benefits of Dofollow Links
Dofollow links pass PageRank value from the original site to the destination site.
Dofollow links in SEO are a trust signal for search engine algorithms.
Dofollow links can help a web page rank higher for its target keywords.
Dofollow links helps Google and other search engines discover your content for faster indexing and ranking.
Dofollow links make your website seem like it has higher expertise and authority.
How to Make a Dofollow Link
To make a dofollow link you need to highlight the text on a web page and then add a hyperlink to it. Dofollow links are made by default in most website HTML editors for the anchor tag element. No extra coding is required unless you are removing a nofollow rel attribute.
How Do I Know If a Link Is Dofollow?
You know if a link is dofollow by inspecting the link in the browser and checking the HTML code. If the link doesn't have nofollow in the rel HTML attribute, then it is a dofollow link.
Here are the steps to check for dofollow links:
Right-click on a link in your browser.
Click on "Inspect".
Check the anchor element tag in the HTML source code for the "rel" attribute.
If you see a "nofollow" in the rel attribute, then the link is nofollowed. Otherwise, the link is dofollow.
Note: The rel attribute specifies the relationship between the current document and the linked document. Search engines use this HTML attribute to get more information about a link. A dofollow backlink directs search engines to use the link for page ranking calculations.
How Do I Create Dofollow Backlinks?
Guest Blog On Dofollow Websites
The most common way to create dofollow backlinks is to write a guest post for a website that uses follow links in the content. You can use one of the best link building services here to find you guest posting opportunities or do it yourself by following the tip below.
You can use the advanced search operators below on Google to find guest blogging opportunities; however, you'll need to manually inspect each site to make sure the backlinks are dofollow.
keyword intitle: "write for us"
keyword intitle: "write for me"
Keyword intitle: "contribute to"
Keyword intitle: "submit" + inurl:blog
Keyword "submit a guest post"
Keyword inurl:/guest-post/
Keyword "guest post"
Keyword "guest post by"
Keyword "accepting guest posts"
Keyword "guest post guidelines"
Keyword "guest author"
Keyword "guest article"
Keyword "guest column"
Keyword "become a contributor"
inpostauthor:guest keyword
inpostauthor: "guest blog" keyword
inpostauthor: "guest post" keyword
Turn Business Mentions Into Dofollow Backlinks
Another way to create dofollow backlinks is to turn existing business mentions into high quality links that pass PageRank value for SEO.
There are two methods to do this:
You can search for your brand or company name in Google to find a list of other websites that are mentioning your business and make a list of the sites that have unlinked mentions.
You can set up a Google Alert to monitor the Internet for your brand or company name and get an email each time Google detects your name being used online. Then, you can check to see if it is an unlinked mention.
After you unlinked mentions, you then need to reach out to each website mentioning you and ask if they'll add a dofollow link to your website.
Get Interviewed
Getting interviewed on a podcast, in a YouTube video, or in a written publication, will most likely deliver dofollow backlinks in SEO. The hosts and authors of this type of content understand the importance of SEO and link building, and therefore, will typically add a dofollow link to your website or a particular web page in exchange for being interviewed as an expert in your field.
Create an Expert Roundup
Expert roundups are articles that feature the opinions or expertise of influential people in your niche. You simply ask people who have a large following a question that relates to your industry and record their responses into a blog post or featured article for your website.
After publishing the expert roundup, you then share it with the experts who participated and ask them to link back to it from their websites. And because this type of content raises awareness for their brands and expertise, they typically will give your website a dofollow link to pass PageRank value for SEO purposes.
Create Links On Dofollow Forums
Most Forums have switched over to putting the nofollow rel attribute on user-generated links because a lot of SEOs have overused these platforms for link building. However, some dofollow Forums still exist.
Check out this dofollow Forum backlink list to find good Forums you can still add a value link to in the user profile, post signature, or content sections of the websites.
Find Your Competitor's Dofollow Links
Using a backlink auditing tool like Ahrefs, Semrush, or LinkMiner, you can crawl the backlink profile of a competitor's website. Then, you can look through this list of links to find the dofollow backlinks.
After you find these types of links, you can then try to acquire the same backlinks by contacting the website owners.
Claim Broken Links On Other Websites
In this post on how to build high quality backlinks, I mention an SEO strategy about creating links from outdated resources (i.e., broken links).
The Internet is a constantly evolving place and an online resource that's linked to today may be gone tomorrow without warning which results in a dead link. And this is a good opportunity for you to create more dofollow links from relevant websites.
Below is a quick overview of how to find broken backlinks on other websites using the Ahrefs SEO tool; however, you should still read that linked guide above because it includes many other ways to get high quality dofollow backlinks for SEO.
Create a list of authoritative competitors in your niche.
Use Ahrefs Site Explorer to analyze the domains.
Use Ahrefs Broken Link Checker to find the broken links by navigating to Site explorer -> Pages -> Best by Links -> filter for HTTP 404 errors.
Where Can I Get Free Dofollow Links?
Hubpages
ArticleBiz
TechDirt
Infographic King
Infographics Zone
Reddit
Diigo
Bookmax
Folkd
Whitelinks
Instapaper
Viesearch
CNET Forum
Joomla Forum
Deviantar Forum
Vimeo
MySpace
TypePad
Visua.ly
Blogger
WordPress
Tumblr
If you use any of the above sites for dofollow backlinks make sure to read this article on how to use keywords in backlinks to get the most SEO value from them.
What's the Difference Between Dofollow Links and Nofollow Links?
This article gave a complete overview of dofollow backlinks. If you want to learn more about how they differ from nofollow links, then check out this post on dofollow links vs nofollow links.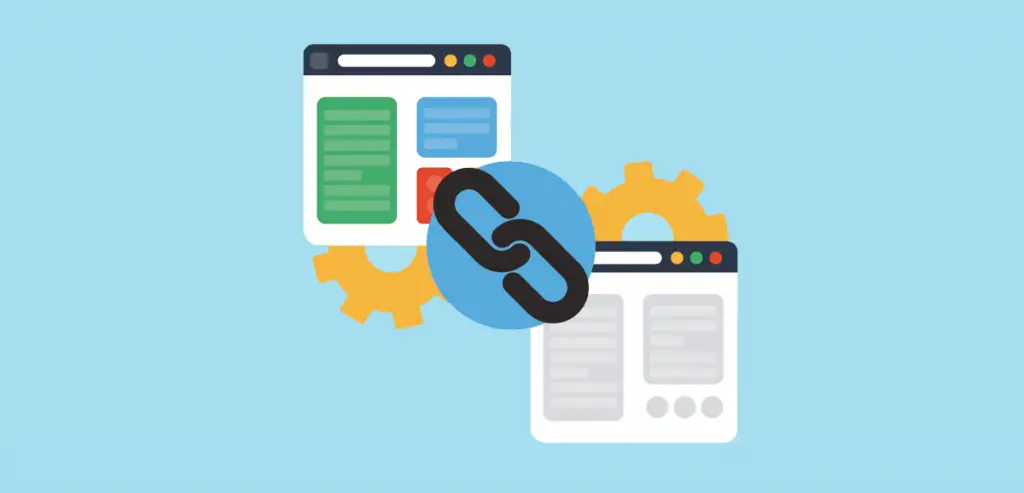 Dofollow Links In SEO Summary
I hope you enjoyed this guide answering the question about what is a dofollow link in SEO.
As you discovered, the basic definition for what are dofollow backlinks is links from other websites that pass PageRank value to your site for SEO purposes. And the more dofollow links you can acquire, the more trust and authority search engines like Google, Yahoo, and Bing will give to your website to help the content rank higher for its target keywords.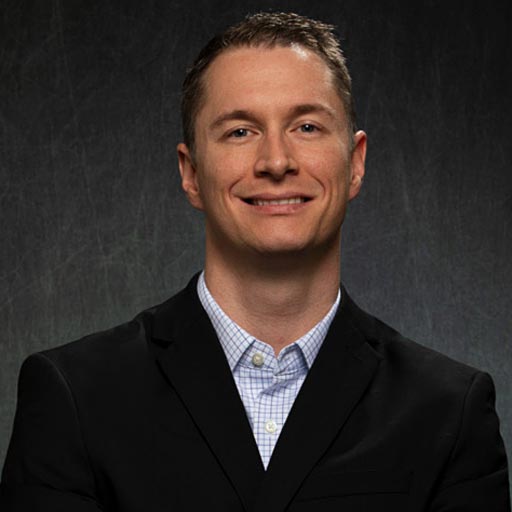 Stephen Hockman is an entrepreneur and founder of SEO Chatter. He specializes in search engine optimization and digital marketing and has been fascinated with SEO since 2005. Stephen's goal is to share the best tips and news about search engine marketing so you can get more traffic for your website.