This search engine optimization (SEO) guide answers the question, "What is semantic keyword research?"
Below, you'll get a complete explanation of semantic keyword research, including how it works and how to use semantic keyword research for SEO. By the end of this page, you'll have a better understanding of why semantic keyword research is so vital to your SEO strategy and how to get started with it.
Semantic Keyword Research Explained
Semantic keyword research is the process of using keyword research tools to find semantically-related keywords that are related to each other conceptually. Semantic keywords are not synonyms but rather words and phrases that relate to the original search term.
For example, a person searching for "hair care products" may be interested in a variety of things, such as shampoo, conditioner, and tools. Additionally, a web page focused on a list of the "best window air conditioners" wouldn't be complete without using semantically-related terms like "compressor", "thermostat", "window bracket", "AC unit", etc.
Semantic keyword research helps you dig down into the intent behind the original search term and the related terms and phrases to help you create content that includes all of the relevant keywords necessary to rank higher in the search results.
How Semantic Keyword Research Works
Semantic keyword research works by using a keyword research tool to uncover semantically-related words and phrases to the original search term. By collecting all of the semantic keywords on a list, you can then optimize the content properly for SEO.
Using Google for Semantic Keyword Research
A good starting point for semantic keyword research is using Google's search engine.
Typing a search term into Google will pull up a list of related searches in the search bar. For example, searching for "how to have good posture when sitting" will also bring up autosuggestions for "best sitting posture on the floor", "good posture examples", "proper sitting posture at the computer", etc.
Of course, not every suggested search term will be hyper-relevant to everyone typing in the original search phrase, but Google's algorithm has determined that certain keyword phrases are conceptually related to each other, so it's important to take note of these autosuggestions during the keyword research process.
Using Google is a basic, free way of starting out with semantic keyword research and an easy introduction to beginners, even if they have no experience with keyword research tools.
Collecting Semantically-Related Keywords
In addition to Google Search, there are more ways to collect semantic keywords for SEO, including:
Google's Keyword Planner: The Keyword Planner tool provides related keywords for any topic and a broad range of the average monthly search volume.
Google Trends: The Google Trends service will show you how popular a certain search term is in any given region. It also displays related topics and related queries, which is a fast way to collect semantic keywords you may never have even thought about.
LSI Keyword Research Tools: These are specific tools for semantic keyword research that use the acronym LSI, which stands for Latent Semantic indexing. There are a number of LSI keyword generators you can use for SEO that produce a list of semantically-related keywords to use in your content. See this related guide with the best free LSI keyword generators & research tools for this purpose.
Adding Semantic Keywords In Content
After you've completed the semantic keyword research process, you can start creating content around those newly discovered semantically related keywords, which is the end goal of learning how to use semantic keyword research for SEO: to produce engaging, practical, and relevant content for your website visitors that can rank high in the search engine results pages (SERPs).
Semantic keywords play an integral part in the ranking process. The more conceptually related keywords you include on the page, the clearer it becomes to Google's algorithm system which search queries your page is relevant to rank for its users.
In fact, Google has a complete machine learning system called RankBrain that's focused on ranking content based on "things" (or topics) not "strings" (solely exact match keyword usage). Therefore, the more semantic keywords you can use in your content, the more you're demonstrating to the RankBrain system that your article is relevant to the topic and not just using an outdated practice of keyword stuffing.
Also, when planning content with semantic keyword research, one idea naturally triggers a flood of new ones which you can then can split into several pages that link internally to each other with keyword-optimized anchor text based on the semantic keyword phrases. This SEO strategy boosts your website's topical authority, and ultimately, the rankings in the SERPs across the entire content cluster.
How Does Semantic Keyword Research Help With SEO?
Semantic keyword research can:
Enable Google to Categorize Your Page Accurately: This means your content is more likely to turn up for relevant search queries because the page demonstrates a thorough understanding of the subject matter.
Help Guide Your SEO Content: This makes it easier to know which keywords to use on the page to improve the on-page SEO signals without guessing.
Opens Up Opportunities for Inner Linking: This helps increase user session time by giving them more helpful content to browse.
Increases Your Topical Authority: Topical authority is how Google rates your expertise in a specific area and is a vital ranking factor in the search results. Semantic keyword research ensures your site is heavily focused on demonstrating topical authority in a given area of content.
As you can see, there are several reasons why semantic keyword research can help with creating SEO-friendly, high-quality content. Gone are the days when you could simply insert an exact match keyword multiple times on the page and perform well on Google's search engine.
Creating quality content that meets the requirements of Google's RankBrain system takes more work now with proper semantic keyword research, but it's also worth it for both you and your website visitors.
Learn More About Semantic Keywords
The links below explain more about semantic keywords and how to use them effectively for search engine optimization. Use these resources to expand your knowledge on the subject.
Semantic Keyword Research Summary
We hope you enjoyed this guide answering the question about what is semantic keyword research.
As you discovered, semantic keyword research is the process of using keyword research tools to find semantically-related keywords that are related to each other conceptually. Semantic keywords are not just synonyms but rather words and phrases that relate to the original search term. Now that you know how semantic keyword research works, you can better, user-oriented content, that can rank higher in the SERPs.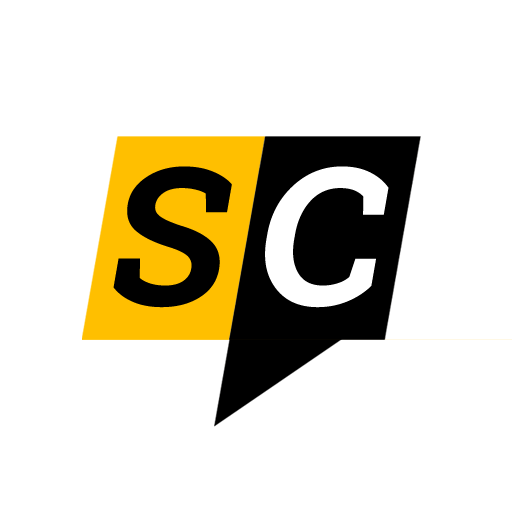 The Editorial Staff at SEO Chatter is a team of search engine optimization and digital marketing experts led by Stephen Hockman with more than 15 years of experience in search engine marketing. We publish guides on the fundamentals of SEO for beginner marketers.