In this article, you'll learn how to report black hat SEO to Google.
If you find a website violating Google's webmaster guidelines to manipulate the information that appears in the search results or boost a URL's rankings or cause harm to a user, then Google wants to know about it.
Reporting black hat SEO to Google can help the company take direct action against the violation and improve its spam detection systems to protect the search results from unethical tactics.
And with your help, Google can work to improve the quality of content and fairness in its search results for everyone.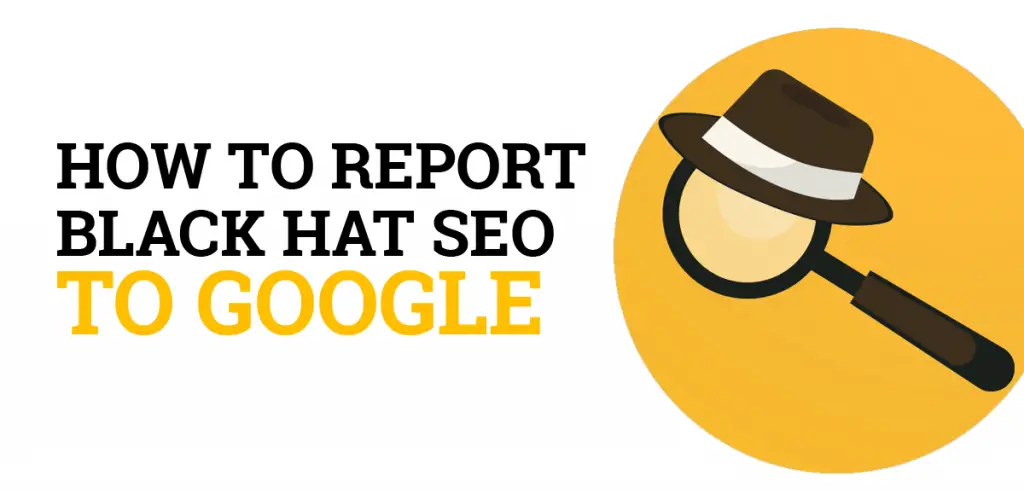 How to Report Black Hat SEO to Google
1. Review Google's Webmaster Guidelines
The first step for how to report black hat SEO to Google is to review Webmaster Guidelines.
Google wants all website owners and digital marketing agencies to understand the quality guidelines that cover the most common forms of deceptive or manipulative behavior. (This information is also listed at the end of this page for you to reference it more quickly.)
Once you determine that a website is breaking one of the rules in Google's Webmaster Guidelines, then you can proceed to step two to start the reporting process.
2. Get the Web Page Address That's Misbehaving
Google wants to know the exact web address that you believe is misbehaving. This address could be a specific URL or an entire domain.
So get the offending web address and copy it down.
3. Choose the Correct Google Reporting Form
There are four general categories you can use to report black hat SEO to Google. Choose the correct reporting form below that applies to the deceptive behavior.
Spammy Content
Spammy content uses illegal tricks to get better placement in Google's search results. This includes black hat SEO like hidden text, sneaky redirects, keyword stuffing, and doorway pages.
Report Spammy Content to Google Here
Paid Links Spam
Buying or selling links for the purpose of passing PageRank to help a website or URL rank higher in the search engine results pages (SERPs) is a direct violation of Google's Webmaster Guidelines and should be reported.
Report Paid Links to Google Here
Malware
If you believe a website is infected with malware or distributing malicious or unwanted software, then you can notify Google about this harmful practice.
Phishing
If you suspect a website is trying to steal personal information from its visitors, you can report this to the Google Safe Browsing team.
Report Phishing to Google Here
4. Provide Details About the Black Hat SEO Being Used
After choosing the correct black hat reporting form in step 3, you'll be presented with a screen that has one or more input fields. This screen is where you'll start the official reporting process.
According to Google, these are the things you should keep in mind when submitting the spam report:
Submit the URLs of the pages where you see spam (not just the domain name). This makes it easy for the Web Spam team to verify the problem on those specific pages.
Try to specify the issue as clearly as possible.
If only a part of the page uses spammy techniques, provide a short explanation on how to look for the spam you're seeing. If you're reporting a site for spammy backlinks rather than on-page content, mention that.
By following these simple guidelines, your black hat spam report will be reproducible by the Google Web Spam team to analyze.
5. Submit the Form
After you've filled out the form completely, the next step is to click the "Submit Report" button.
6. Wait for Google's Response
Google actively reviews all reports that come into the Web Spam and Safe Browsing teams and will take the appropriate action. These teams must review all feedback from the reports in order to confirm that black hat SEO tacts are being used to manipulate its search engine results or users' web browsers.
Seeing results against the offending website based on your report may or may not be immediate. Some spam techniques require an update to Google's algorithm to take effect while others can be applied through manual action.
So don't be worried if you're not seeing a visible change in the search results after you submit your report to Google. It can take days, weeks, or months for a change to appear.
Types of Black Hat SEO Techniques You Can Report
The most common black hat SEO techniques being used today which you can report, include:
Using invisible text
Doorway pages
Page Swapping
Keyword Stuffing
Cloaking
Blog comment spam
Content automation
Participating in link schemes
Posting duplicate content
Article spinning
Abusing Structured Data and Rich Snippets
Posting fake job listings and scholarships
Participating in affiliate programs without adding sufficient value

Creating pages with malicious behavior, such as phishing or installing viruses, or trojans

Sending automated queries to Google
Why Report Black Hat Spam?
Reporting black hat spam is good for protecting the value of Google's search engine. If black hat spam is not reported to Google, then the search experience for its users could become frustrating.
For example, many black hat SEO methods are used to rank a web page that doesn't deserve to be displayed to Google's users. And the content ends up being useless when a person visits it.
Reporting black hat spam to Google's Search Quality team helps them improve the quality of search results for all users by adjusting the algorithms to recognize and handle these types of unethical SEO tactics so it can penalize similar sites.
Protecting Google search results from spam also levels the playing field for webmasters who are dedicated to providing high-quality content and good user experiences so they have a better chance of ranking at the top of the SERPs for their target keywords.
Reporting Black Hat SEO to Google Summary
I hope you enjoyed this guide on how to report black hat SEO to Google.
As you discovered, there are four separate forms you can use to report spam and malicious content to Google's Search Quality teams.
If you suspect a website or URL is participating in black hat search engine optimization, then reporting it to Google can help that content get removed from the SERPs.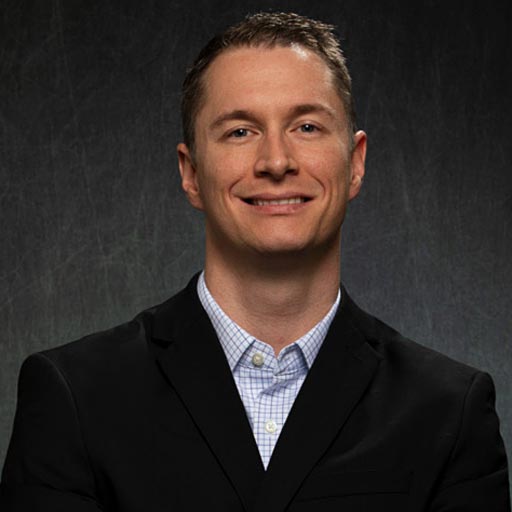 Stephen Hockman is an entrepreneur and founder of SEO Chatter. He specializes in search engine optimization and digital marketing and has been fascinated with SEO since 2005. His goal is to share the best tips and news about search engine marketing to help you get more website traffic.