If you want to know how to make money with SEO, then this is the guide is for you.
Below, you'll find 21 ways for making money from SEO right now.
You'll also get a list of the average earnings you can make each month or per year from each SEO method.
The goal is to show you all of the various ways you can use your skills in search engine optimization to streamline your path to online riches.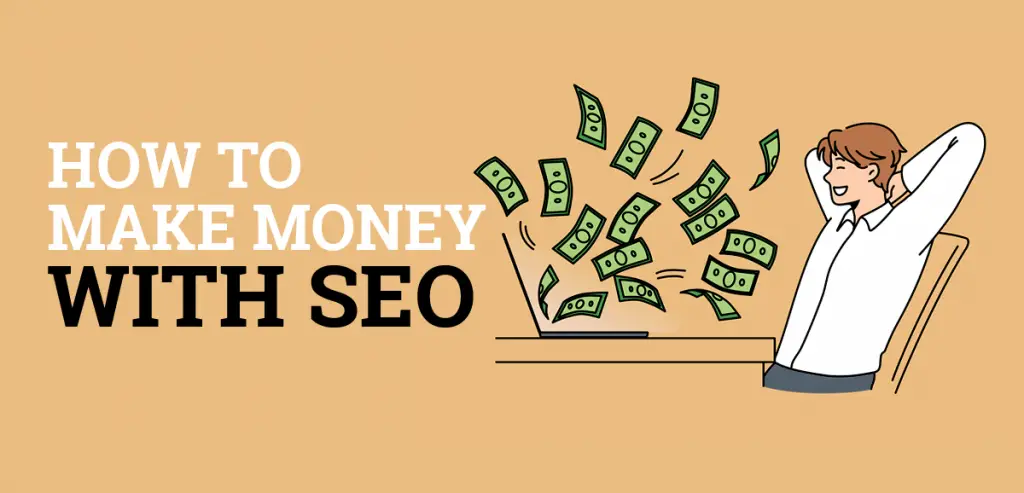 How to Make Money With SEO
1. Make Money With SEO Audits
A quick way for how to make money with SEO is to offer website audits.
In-depth SEO audits analyze how well a website is following best practices for technical SEO. If a site has technical errors, it could cause ranking suppressions, indexing issues, and navigation problems for users.
How much you can make: Depending on the size of the website, you can expect to earn between $650 to $15,000 doing SEO audits.
2. Sell On-Page SEO Services
On-page SEO is a crucial element to get right on a web page to help it rank higher in the search engines. And many people have no clue how to do on-page SEO correctly.
A lot of site owners think they can optimize 2 or 3 HTML elements and be good with this on-page optimization. But there are at least 11-20 spots you can put a keyword on the page to improve search engine visibility for the target terms.
By offering on-page SEO services, you can go through existing content and optimize it for the main and secondary keywords to help improve the rankings on Google, Yahoo, and Bing.
How much you can make: You can earn between $50 to $250 for each web page you improve with on-page SEO. You can also work out a deal where you get a percentage of the increase in profits.
3. Charge for SEO Keyword Research
One of the easiest ways for making money from SEO is to offer keyword research packages.
Many bloggers, affiliate marketers, and small business owners get stuck on this SEO process and need someone to guide them on what keywords to target for their content. You'd be surprised at how much this SEO service is needed in the digital marketing field.
How much you can make: You can charge between $49 to $599 depending on how many keywords you supply in a package: 10, 20, 50, 500, or more.
4. Earn Money With Link Building
Whenever an SEO expert polls the community about the SEO task they dislike the most, link building always tops the chart. However, building backlinks is important to rank a web page for competitive search queries.
If you want to make money from SEO, becoming a link builder can be very lucrative. 99% of site owners dont' want to do the work necessary to build high quality links to their content, so you can do this type of outreach for them and charge a premium for your time.
How much you can make: The price of link building varies between $100 to $20,000 per month depending on the quality and volume of links being built.
5. Provide SEO Strategy Help
Perhaps you have a wide variety of knowledge in search engine optimization. If so, you can put that expertise to great use by offering a complete SEO strategy for a website owner.
An SEO strategy is a detailed plan that includes the most effective steps a website can take to improve search engine rankings to capture more organic traffic. The plan can include things like a content strategy, the best keywords to target, on-page SEO recommendations, specific backlinks to get from related websites, technical SEO improvements, etc.
How much you can make: You can charge between $50 to $250 per hour to develop a good SEO strategy or sell a one-time package service for $2,500 to $5,000 based on the complexity of the plan and the website.
6. Deliver Local SEO Services
In today's digital world, every local business needs search engine optimization help to attract new customers. And you can become a local SEO expert for businesses in your home location or a specific area in the world.
By narrowing down to one target market location or a specific industry (e.g., dentistry, law firms, or gyms), you can become the go-to expert for SEO services.
How much you can make: Typical local SEO campaigns cost between $300 to $2,000 per month depending on the needs of the business, the competition, and the geographic location.
7. Sell SEO Copywriting Services
Writers are a dime a dozen these days and most freelancer writers pay zero attention to optimizing their content for SEO. They just want to finish the work in as little time as possible and have no incentive to write content that ranks for your target keywords.
As an SEO copywriter, you can gain a competitive edge in the writing industry and charge customers for highly-optimized content that can rank in Google as soon as it's published. And charge a premium for it.
How much you can make: A good SEO copywriter can earn between $.07 to $2 per word which translates into $70 to $200 per 1,000 words of optimized content.
8. Become an SEO Freelancer
If you like the freedom of working whenever you want without the stress or expenses of running an SEO agency, then becoming an SEO freelancer may be exactly what you need to earn money in this field.
As an SEO freelancer, you can pick and choose which agencies or clients you want to work for on a project-by-project basis.
How much you can make: SEO freelancers are paid an average of $50 to $100 per hour or $1,800 per client each month.
9. Start an SEO Agency Business
If you like performing the management aspect in a company more than doing the day-to-day SEO work, then you should consider starting an SEO agency business.
As the founder or CEO, you can work on finding clients that need search engine optimization work and then hire out the specific SEO tasks to freelancers or build up an in-house staff. See this related guide on how much does SEO cost per month which is a popular topic for small business owners and enterprise companies looking to hire for search engine optimization work.
How much you can make: SEO businesses typically charge between $2,500 to $10,000 per month for optimization services.
10. Set Up a Blog and Make Money With Ads
If you have good SEO skills, then you easily make money from a blog that's monetized with ads.
Once your blog has a decent amount of traffic, you can join a display ad network like Mediavine, Ad Thrive, or Ezoic and earn money for every visitor that lands on your website. You can also sell sponsored content to other site owners who are looking for increased brand exposure.
Monetizing a blog with paid ads is one of the most passive ways to earn money from SEO because you're getting paid on the volume of traffic and clicks.
How much you can make: Blogs typically earn between $5 to $50 per RPM or EMPV. which is calculated per 1,000 visitors. Another way to look at how much you can earn is $0.01 to $0.04 per pageview.
11. Create an Affiliate Website and Earn Commission
Affiliate websites are one of the most popular ways to make money online with SEO. You earn a commission when someone buys a product through the affiliate links on your site.
There's no limit to how big you can build an affiliate site either, or the number of sites you can have in your portfolio.
How much you can make: An affiliate marketing website can earn $100 to $50,000 or more per month depending on the amount of traffic and commission structure for the products being promoted.
12. Start a Lead Generation Website
A lead generation website helps visitors find a solution for a particular problem by matching them up with qualified companies.
A good example of a lead generation website is a site that ranks for local keywords like "Seattle plumber" or "roofer in Chicago" and has a partnership with local businesses that will pay the site owner for those leads. Typically, the visitor is required to call a specific phone number to set up an appointment and the website owner earns a commission for each lead.
How much you can make: Businesses often pay between $5 to $50 per lead.
13. Build an ecommerce Store and Sell Products
If you know SEO, you can build an ecommerce and use search engine optimization to earn money from your store.
Plus, you can choose to sell physical products or digital products dependign on your interests and desire to manage inventory.
How much you can make: There's no limit to how much you can earn using SEO when running an ecommerce store.
14. Start a Dropshipping Site
If you like the idea of mixing your SEO skills with an ecommerce store but don't want to deal with the hassle of inventory, then a dropshipping site is the answer.
With dropshipping, you can market and sell products through your website without worrying about shipping and fulfillment. After a visitor places an order, every part of the fulfillment process is handled by the dropshipping company. You just earn a commission for bringing in the sale.
How much you can make: Dropshippers usually make between 20% to 30% from each sale.
15. Create and Sell SEO Courses
Once you've been practicing SEO and know what works to get results, you can easily package that knowledge into an SEO course and sell it to the public.
Even with all of the free information available on the Internet, there are still many digital marketers and website owners who are eager to learn how to do search engine optimization from experienced course creators that have documented success.
A good tip to make money and stand out in this crowded field is to create a course that addresses a specific need in the marketplace (e.g., keyword research, link building tactics, affiliate site setup) instead of creating an all-in-one SEO solution.
How much you can make: SEO course creators make between $19 to $4,000 per course sale and many of these creators earn $25,000 to $100,000 or more each year from a single SEO course they sell.
16. Get a Job at an SEO Agency
You can quickly make money with SEO by getting a job at an agency. Plus, you can test and learn what's working to get results using the resources of an existing company and its clients while getting paid a yearly salary.
How much you can make: The national average salary for an SEO Marketing Specialist is $51,718 per year in the United States.
17. Sell White Label SEO Products and Services
A white label product is a product or service that's created a company (the producer) without any branding on it. This allows marketers to sell the product or service as their own while the producer maintains the upkeep of the product or does all of the work.
Common examples of SEO white labeling include keyword research tools, SEO tracking and reporting dashboards, and link building services. You can sell these products and services with your own brand name on them but the fulfillment is done by a third-party business.
How much you can make: There's no limit to how much you can earn by white labeling SEO products and services.
18. Become an SEO Consultant
SEO consultants are in high demand and can be a very lucrative career choice for anyone skilled in search engine optimization methods. Search engine marketing consultants help plan, implement, and manage a client's overall SEO strategy.
How much you can make: The base salary for SEO consultants ranges from $69,000 to $83,000 per year.
19. Become an SEO Coach
An SEO coach works directly with business owners to help them understand how to put together a solid SEO strategy for their website. SEO coaches do this by assessing a business owner's goals and guiding them on how to meet those objectives.
An SEO coach is different than an SEO consultant because the coach helps their client find their own answers while the consultant does the work for the client.
How much you can make: An SEO coach can charge between $250 to $500 per hour depending on how much time is involved with the client.
20. Host SEO Training Seminars
The SEO industry is constantly being fueled by new information. And if you can establish yourself as an expert on staying up with the latest trend, people are more than willing to pay you to gain that knowledge.
Hosting weekly, monthly, or annual SEO training seminars on the latest search optimization methods people need to understand can be an easy way to make recurring revenue with your SEO skills. And you can set these sessions up however you like, including 1-hour meetings, full-day events, in-person, or virtually.
How much you can make: The earnings for SEO training seminars is variable. A 1-hour class could make you $50 to $250 and a one- or two-day session could be priced at $1,000 to $4,000.
21. Build and Sell an SEO Software Tool
Every popular SEO tool started out as just an idea. And some of the best ones are now multi-million dollar companies.
If you can come up with a good way to streamline a common SEO process with software, then you can make a lot of money in SEO. People love to pay for tools that make their work easier in digital marketing.
How much you can make: It all depends on the feature set of your SEO tool and what the market is willing to pay you for it. A simple keyword research tool can easily net you $29 per month while a full-fledged SEO suite can bring in $199 to $499 or more in monthly income.
Can SEO Make You Rich?
SEO can make you rich if you use it to rank your own websites that earn a large amount of money or by acquiring clients that pay you high prices for your SEO work. To get rich with SEO, you need to earn organic search traffic for the lowest cost.
How Much Can You Make from SEO?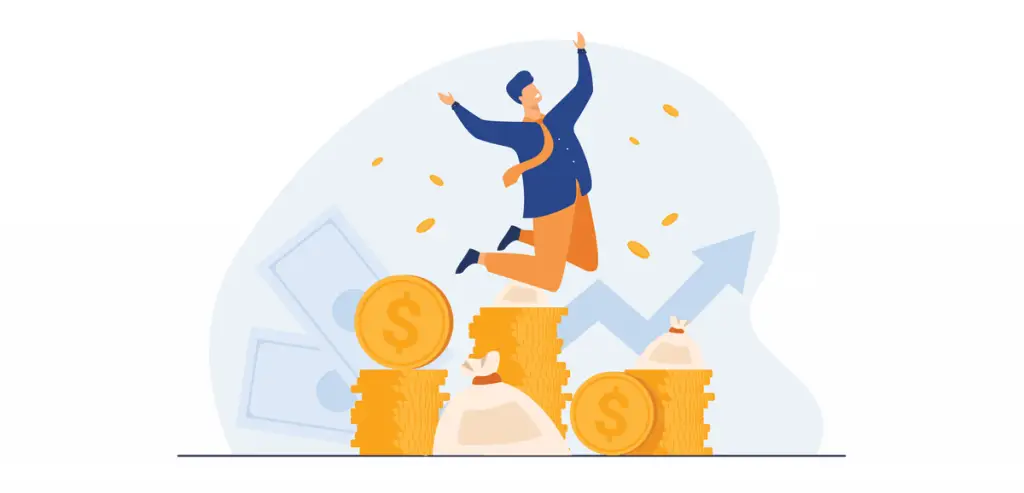 Making Money from SEO Summary
I hope you enjoyed this guide on how to make money with SEO.
As you discovered, there are plenty of ways for making money from SEO and you can choose the method that best meets your long-term goals and personal work preferences.
Having a skillset in search engine optimization is a great way to earn a solid living and secure a good financial future for years to come because SEO is only getting more important for businesses as the years go on.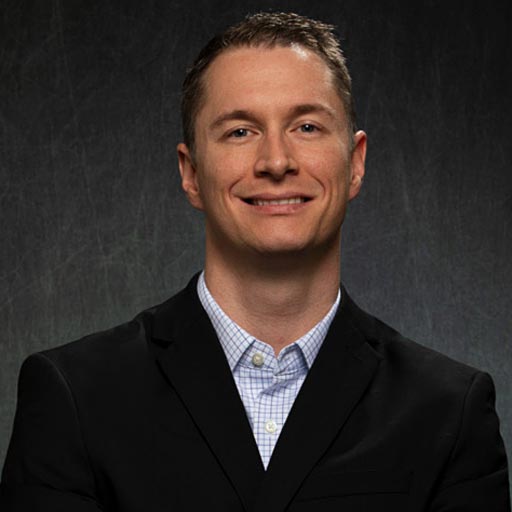 Stephen Hockman is an entrepreneur and founder of SEO Chatter. He specializes in search engine optimization and digital marketing and has been fascinated with SEO since 2005. His goal is to share the best tips and news about search engine marketing to help you get more website traffic.