This search engine optimization (SEO) guide answers the question, "how does anchor text work for SEO?"
Below, you'll get a complete overview of the anchor text process, including a detailed explanation of the working factors in SEO that affects a website's search engine rankings.
There's also a section with additional digital marketing resources that explain more about the fundamentals of anchor text to help you create the most effective search engine optimization strategy.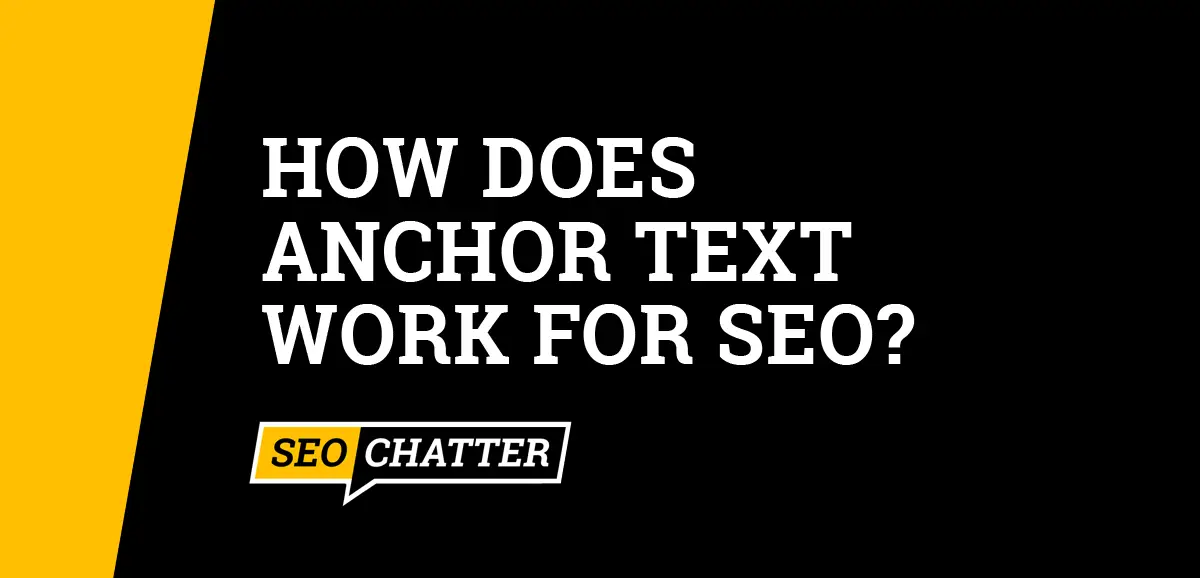 How Does Anchor Text Work for SEO?
Anchor text works for SEO by providing context to linked web pages through the hyperlinked words of the anchor text. Search engines use anchor text for ranking and indexing content in the SERPs.
Anchor Text Process Explained
The process for anchor text consists of adding visible, clickable text in a hyperlink. This can be done through the HTML source code or the WYSIWYG editor on content management systems like WordPress. The text is then displayed to users and indicates the link's destination.
When creating anchor text, users should choose words that accurately describe the linked page and provide context for the link. As a search engine crawls a web page, it looks at the anchor text of any hyperlinks to understand the content of the linked page.
The terms and phrases used in the anchor text can help the search engine algorithms understand the topic of the linked page and how it's relevant to the original page's content. Therefore, it is important to use descriptive and relevant types of anchor text when creating links for an effective SEO strategy.
In addition to helping search engines understand the content of the linked page, anchor text is also used as a ranking factor in search results. If a search query matches the anchor text of a link, the linked page may be more likely to rank higher in the search results because it has off-site SEO signals confirming the relevant keywords.
However, it's important to avoid over-optimizing anchor text for exact match keywords as this can result in a penalty from Google's search engine if the algorithm determines it is spammy behavior (i.e., keyword stuffing).
Anchor Text Factors In SEO
Anchor Text Keyword Optimization
The first way anchor text works for SEO is by creating a descriptive hyperlink that is keyword optimized. This means including key phrases or relevant words in the anchor text that describe what the user will find if they click on it.
For example, if you're linking to a page about SEO services, your anchor text should be something like "SEO services" rather than "click here." This helps search engines understand the context of the page you're linking to and will help the algorithm understand which relevant queries the page should rank for in the search results.
Word Length for SEO
Word length is another part of optimizing anchor text for SEO. Although there is no technical character limit for anchor text links, a good SEO practice is 8 words or less (or 55-60 characters). Google's web crawler may ignore anything over that limit.
Additionally, a longer anchor text may not look good to the user when they're reading through your content.
Therefore, it's important to be conscious of word count and keep anchor texts concise and meaningful for both the user and search engine crawlers. This can help the linked page achieve better search engine rankings.
Anchor Text Description Accuracy
For anchor text to work properly for users and search engines, it must accurately describe the hyperlinked page. This means the anchor text should include the keywords associated with the target page and be understandable for users and ranking algorithms.
When done correctly, even the partial match anchor text bridges a good gap for both internal links and backlinks for the content it links to because the keyword phrases improve relevancy for SEO.
For example, if "best flower delivery services" is an important keyword phrase in your SEO campaign, then you should use that phrase as an exact match anchor text when linking to a page about flower delivery services. However, you can also benefit from using partial match keyword phrases like "flower delivery services" or "delivery services for flowers" to avoid any over-optimization or keyword stuffing in links that may occur.
Following an SEO strategy like this helps search engine algorithms work to identify the page's relevance for specific keywords and also provides users with clarity about where they'll be taken if they click on the link.
Dofollow Attribute Works Best
Another important factor of the anchor link text process for SEO is that the hyperlink is a dofollow link. Otherwise, search engine crawlers may ignore the keyword and PageRank signals.
Nofollow links are coded with the rel=nofollow HTML tag to tell search engines not to pass any PageRank (or link juice) from the original web page to the target page. This is how you can control which web pages on the Internet get credit for backlinks that come from your website as well as with internal links.
Anchor Text Usage for SEO
Anchor text also works best when only one version of the text is used on the page. If you're linking to a web page more than once on a single page, you do not want two or more hyperlinks with different anchor text variations leading to that target page. Otherwise, the search engine crawler may get confused as to which is the correct text to analyze for ranking purposes.
The easy way to ensure you're following anchor text best practices is to pick one descriptive text to use throughout the content when linking to a page and then stick to it for subsequent links pointing to the same page. Don't mix and match anchors with generic anchor text, the page title, or a naked link anchor for the other links.
Learn More About Anchor Text
The links below explain more about anchor text and how to use it correctly for better search engine optimization. Use these resources to expand your knowledge on the subject.
Anchor Text Works for SEO Summary
I hope you enjoyed this guide answering the question about how does anchor text work for SEO.
As you discovered, the anchor text process adds context to linked web pages through the hyperlinked words of the anchor text. And search engines like Google use this anchor text for ranking and indexing content in the SERPs. That's why it's important to understand specific anchor text factors in SEO to get the best ranking results for your website.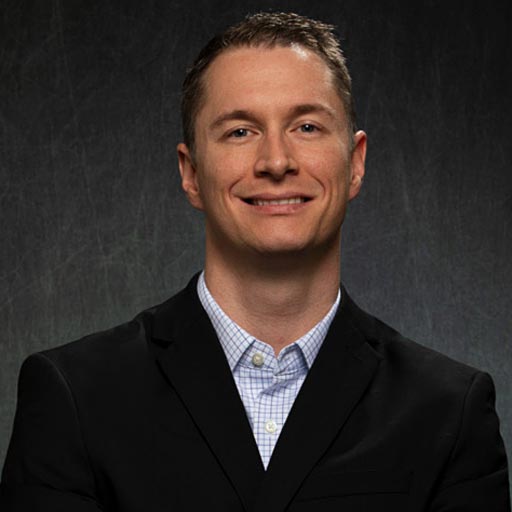 Stephen Hockman is an entrepreneur and founder of SEO Chatter. He specializes in search engine optimization and digital marketing and has been fascinated with SEO since 2005. Stephen's goal is to share the best tips and news about search engine marketing so you can get more traffic for your website.