This guide explains anchor text.
Below, you'll get a complete overview of anchor text, including what it is, how it works, the importance of anchor text links, and ways to optimize it for search engine optimization (SEO).
The ultimate goal here is to help you understand every aspect of anchor text and how it applies to websites and the field of SEO in digital marketing.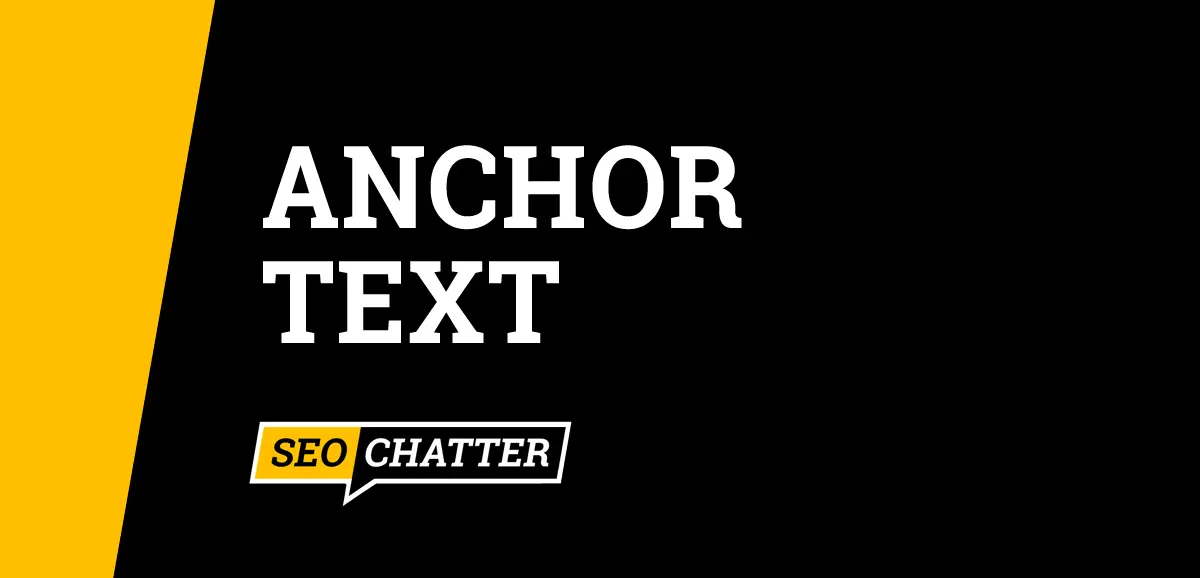 What Is Anchor Text?
Anchor text is the visible, clickable text in an HTML hyperlink that leads users to another document or location on the web. Anchor text can include any combination of letters, numbers, and words to inform users what to expect when they click on the link.
Purpose of Anchor Text In SEO
The primary purpose of anchor text in SEO is to improve the keyword ranking signals for a target web page by giving Google's algorithm important keyword data it can use to verify the main topics for the content.
A secondary reason for SEO-optimized anchor text is to enhance the user experience for website visitors by giving descriptive information about hyperlinks that appear on the page. This provides a better context for the link so users can make better decisions on which hyperlinks to click on.
User experience signals are also part of Google's ranking algorithm systems, making the anchor text a beneficial part of the search engine optimization process.
Importance of Achor Text
Anchor text is important for SEO because anchor text provides context to both users and search engines, which can improve your website's organic rankings in the SERPs and increase traffic to important web pages.
A summary of the top benefits of using anchor text include:
Giving context about the target page to search engine crawlers.
Improving on-site SEO with better-optimized internal links.
Increasing keyword relevance through backlinks.
Providing context for users about what to expect when clicking on a hyperlink.
Increasing traffic to important web pages.
To get more details about these advantages, visit this related guide: Why Is Anchor Text Important for SEO?
How Anchor Text Works for SEO
Anchor text works for SEO by providing context to linked web pages through the hyperlinked words of the anchor text. Search engines use anchor text for ranking and indexing content in the SERPs.
The process for anchor text consists of adding visible, clickable text in a hyperlink. This can be done through the HTML source code or the WYSIWYG editor on a content management system (CMS) like WordPress. The text is then displayed to users and indicates the link's destination to another document or URL on the web.
The terms and phrases used in the anchor text can help the search engine algorithms understand the topic of the linked page and which target keywords it should be indexed and ranked for in the SERPs. Therefore, it's important to use descriptive and relevant anchor text when creating internal links and backlinks for SEO.
A deeper explanation of the ALT text process can be found on this page: How Does Anchor Text Work for SEO?
Anchor Text Types
There are seven types of anchor texts you can use to create links to other web pages and documents:
Exact Match Anchor Text: This refers to anchors that exactly match the target keyword phrase you're trying to rank for in search engines.
Phrase Match Anchor Text: This type includes the exact match phrase as well as additional words before or after the text to make the anchor text more natural.
Partial Match Anchor Text: This anchor type contains only a portion of the target keyword phrase by dropping a word or two so it's only a partial match.
Title Anchor Text: This kind of anchor uses the written title of the target page.
Branded Anchor Text: This form includes the brand name for the company as the anchor text link.
Natural Anchor Text: This kind uses natural words and generic phrases that are not branded or optimized for SEO, such as "click here" or "visit this website".
URL Anchor Text: This type includes the URL string of the target page or document as the visible anchor text for the hyperlink.
Examples of each type can be found in the expanded guide here: Types of Anchor Text In SEO
Best Practices for Anchor Text
To get the most value out of anchor text for SEO, you can follow these best practices:
Choose 3-4 Target Keywords: Each web page should be optimized for one main keyword and two to three secondary keywords for on-page SEO. Decide on those target keywords and then use them as the foundation for your anchor text SEO strategy for internal links and backlinks.
Optimize for the Main SEO Keyword First: After following the previous tip, you should work on optimizing the anchor text for internal links and backlinks for the main keyword before moving on to the secondary keywords. Ideally, the main keyword will have the highest search volume, so you want to put the most effort into ranking for that keyword in the SERPs.
Keep the Anchor Text Short: A good practice for SEO is to make your anchor text 8 words or less (around 55-60 characters) to get the maximum value for search engine optimization.
Pick One Anchor Text for the Content: If you link to the same URL more than once on a web page, always use the same anchor text for every link. Whatever you choose as the clickable text for the first anchor on the page should also be used as the same clickable text when you want to link to the same URL again inside the article.
Never Use the Same Anchor for Other Pages: If the same anchor text is used to link to different pages on the site, search engine crawlers won't know which URL should be correctly indexed and ranked for a particular keyword phrase.
Accurately Describe the Target Page: Another best practice for anchor text optimization is to add a sentence before the link with a call to action to encourage visitors to click on the anchor text to visit the target page. Similar to what you've seen me doing throughout this guide for internal links.
Surround Anchor Text with Relevant Keywords: Google's ranking algorithm takes the surrounding text (called annotation text) of a hyperlink into consideration when indexing information about the linked page. Surrounding the clickable anchor text with other associated keywords and semantically related words can help improve the topical relevancy of the linked page.
Use Good Internal Link Optimization: Creating optimized internal links with descriptive anchor text can help improve on-site SEO and increase keyword rankings for specific pages on your site. (See the linked guide below for more tips on applying this strategy.)
Keep a Natural Backlink Distribution: Creating too many exact match or partial match anchors during a link building campaign can make your website's backlink profile look unnatural. Therefore, you should keep a more natural distribution for the anchor text to prevent any potential spam signals. (See the linked guide below to get good anchor text ratios to follow for off-page SEO.)
Make Sure the Links Are Dofollow: Dofollow links pass PageRank from the originating page to the target page to increase Page Authority for SEO. Nofollow links may or may not pass authority signals because it's considered to be a hint and not a directive for hyperlinks.
If you want to learn more about these optimization tips, see the complete guide on How to Optimize Anchor Text for SEO.
Tools for Checking Anchor Text Distribution
Checking and adjusting your website's anchor text distribution is a good way to improve your overall search engine optimization strategy for on-site and off-site links. An anchor text checker also allows you to analyze your top competitors' anchor ratios to find out what's working best for them to increase rankings in the SERPs.
The anchor text optimization tools below can help you perform this type of analysis:
Small SEO Tools (Free; quick site analysis)
SEO SpyGlass (Free and paid version; advanced analysis)
Link Whisper (WordPress plugin for internal anchor optimization)
SE Ranking (Includes 35+ SEO tools and is very affordable)
Anchor.ly (Created specifically for anchor text monitoring)
Semrush (Pro-level SEO software with 40+ tools)
Ahrefs (Top backlink checker, but expensive)
Ubersuggest (Free to try and cheap monthly plans)
Moz (Has the largest link database in the world)
Mangools Site Profiler (Simple user interface; bundled with 4 other SEO tools)
You can find out more about how each of these SEO tools works by visiting the in-depth review page here: Best Anchor Text Distribution Checker Tools for SEO.
Anchor Text In SEO Summary
I hope you enjoyed this guide on anchor text in SEO.
As you discovered, anchor text is the visible, clickable text in an HTML hyperlink that leads users to another document or location on the web. Anchor text can include any combination of letters, numbers, and words to inform users what to expect when they click on the link and can be optimized in many different ways for both on-site and off-site search engine optimization.
Knowing how anchor text works and ways to improve it for SEO (as explained on this page) can help increase the rankings and traffic for your content in search engines like Google, Yahoo, and Bing.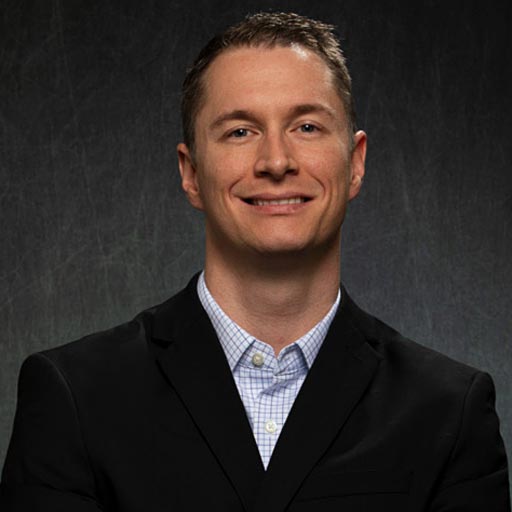 Stephen Hockman is an entrepreneur and founder of SEO Chatter. He specializes in search engine optimization and digital marketing and has been fascinated with SEO since 2005. His goal is to share the best tips and news about search engine marketing to help you get more website traffic.